Raise your hand if you miss Jonny Gomes. His reckless play in the outfield, solid production at the dish, and dynamic clubhouse presence seems to be something lacking in the 2015 Red Sox. I won't ever forget how he draped the Boston Strong jersey on the 2013 World Series trophy at the Boston Marathon finish line when the duck boat rolling rally paused.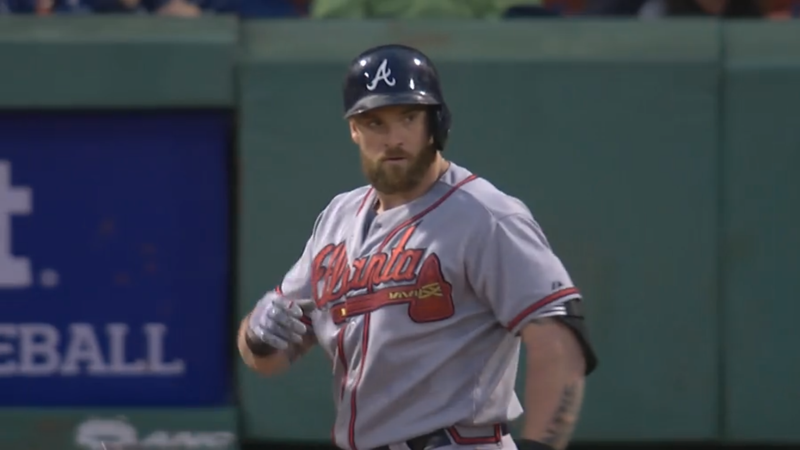 When Gomes and Jon Lester were traded to Oakland in 2014 two players that exemplified the heart and soul of the team left the Hub. Yoenis Cespedes came to the Red Sox only to be traded for Rick Porcello. Procello lasted six and one-third innings with six hits, four earned runs, one walk, and five strikeouts. Most troubling was that the ground ball pitcher had three ground outs and five fly ball outs.
Gomes went 0-for-3 with a walk. He struck out twice and flied out to right, so the fence defensive formation never came into play.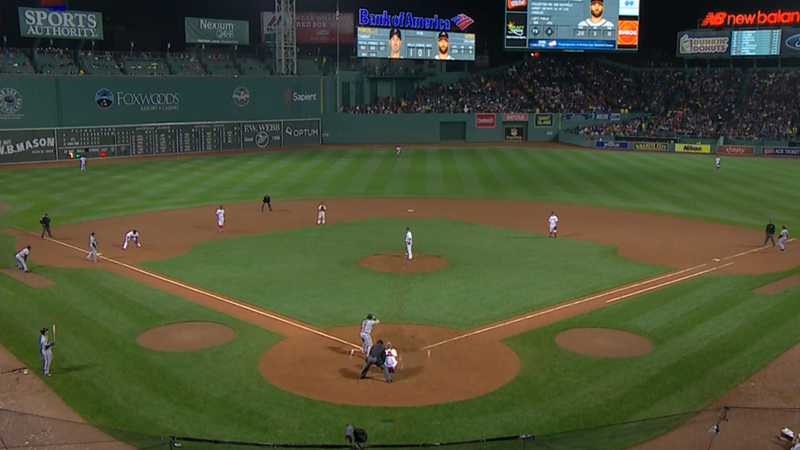 In the fourth Gomes made one of his signature "more dramatic than it needed to be" catches. Best of all it was on Dustin Pedroia, who was clearly amused that his former teammate made such a spectacular play. Maybe if Pedroia still had his beard….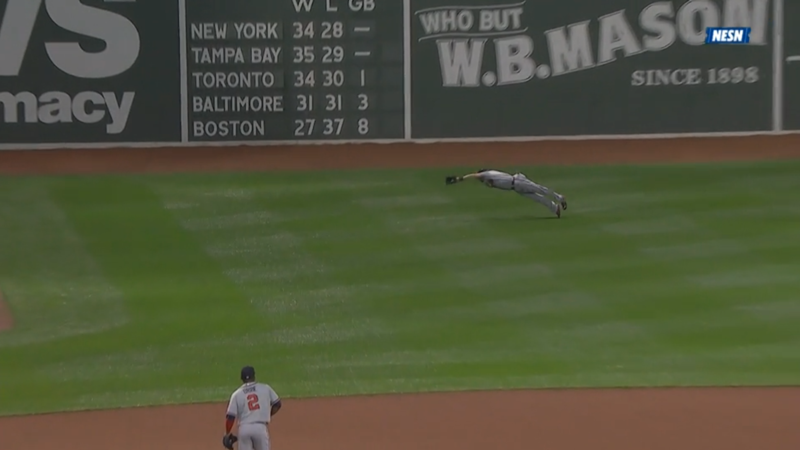 Game 65: June 15, 2015

Atlanta Braves
31-33
4
W: Williams Perez (3-0)
H: Nick Masset (4), Jim Johnson (15)
S: Jason Grilli (17)
No extra base hits
Boston Red Sox
27-38
2
L: Rick Porcello (4-7)
2B: Pablo Sandoval – 2 (9)
HR: Xander Bogaerts (3)