Rarer than a Red Sox fan at Kauffman Stadium is a game where the Boston squad scored double digits this season. In fact, this was only the second game in which they scored 10 runs or more this season. When they scored 10 runs against the Blue Jays on June 12 they lost.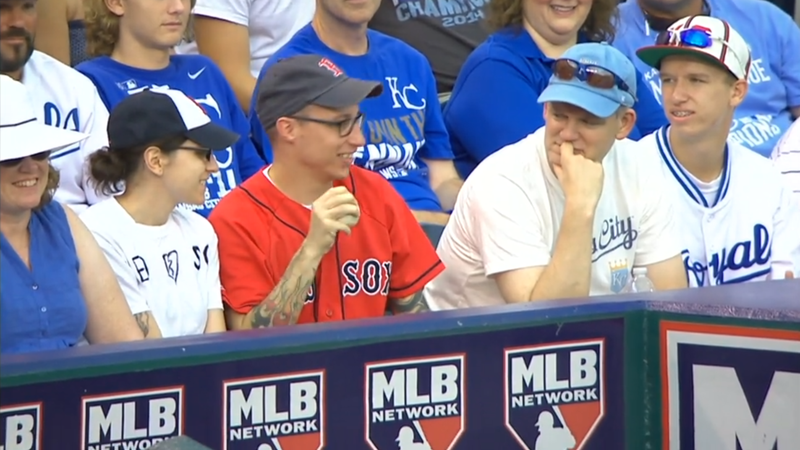 Brock Holt and Dustin Pedroia contributed to the effort with two doubles each. Xander Bogaerts notched three two-baggers. Mookie Betts only had one, but he also fell just a single short of hitting for the cycle.
Along with Betts's home run Hanley Ramirez and David Ortiz clobbered circuit clouts. Ramirez's was significant as it was the highest recorded home run at 180 feet.
With his 476th homer Ortiz surpassed Willie Stargell and Stan Musial on the home run list.
With the Royals' increasing attendance and revenue you would think they could afford a better toupee for Sluggerrr's dad.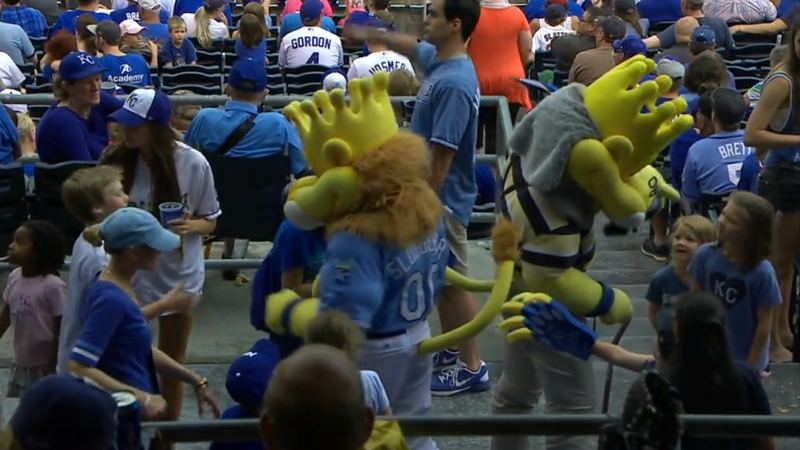 Game 71: June 21, 2015

Boston Red Sox
31-40
13
W: Wade Miley (7-6)
2B: Brock Holt – 2 (15), Mookie Betts (15), Dustin Pedroia – 2 (13), Xander Bogaerts – 3 (12)
3B: Betts (4)
HR: Hanley Ramirez (15), David Ortiz (10), Betts (8)
Kansas City Royals
39-27
2
L: Chris Young (6-3)
3B: Lorenzo Cain (3)