I've been writing this blog for 10 years and in that span of time the Red Sox have not had a player hit for the cycle. Brock Holt ended that drought on Tuesday. He is the first Red Sox player to accomplish this feat since John Valentin did on June 6, 1996 against the Chicago White Sox. Valentin is the only player to have hit for the cycle, turned an unassisted triple play, and hit three home runs in a game.
If there's another player on the current Red Sox who could do this it would be Holt.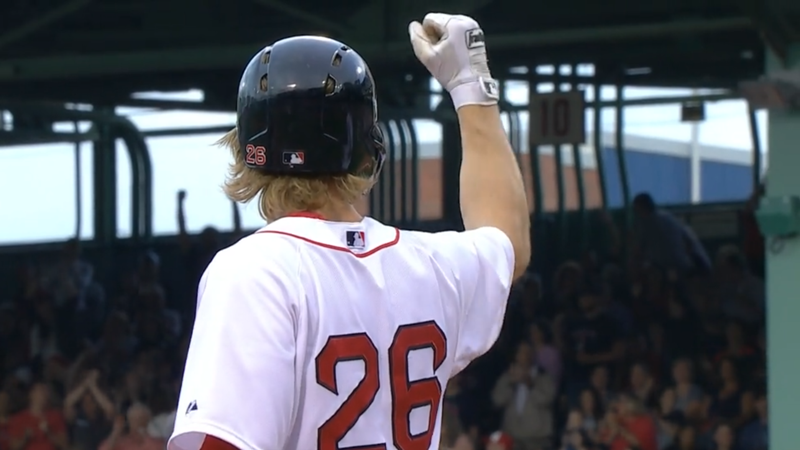 Two players have hit for the cycle against Boston since 2005: Mark Ellis on June 4, 2007 and Bengie Molina (of all people) on July 16, 2010. When a player hits for the cycle it is often brought up how this exploit is rarer than no-hitters. Two Boston pitchers have thrown no-hitters in the past decade: Clay Buchholz on September 1, 2007 and Jon Lester on May 19, 2008.
If there's a non-pitcher that could no-hit a team for an inning, I would vote for Holt again.
Major League Baseball's commissioner Rob Manfred was in attendance to witness Holt's performance, which also contributed to ending the home squad's seven-game losing streak. It's time to have the designated hitter rule for both leagues and stop using the All-Star game to determine the World Series home field already, commish! As for Pete Rose, I have no strong feelings one way or the other as it does not impact the day-to-day game. It was nice of Holt to put on a show for the commissioner.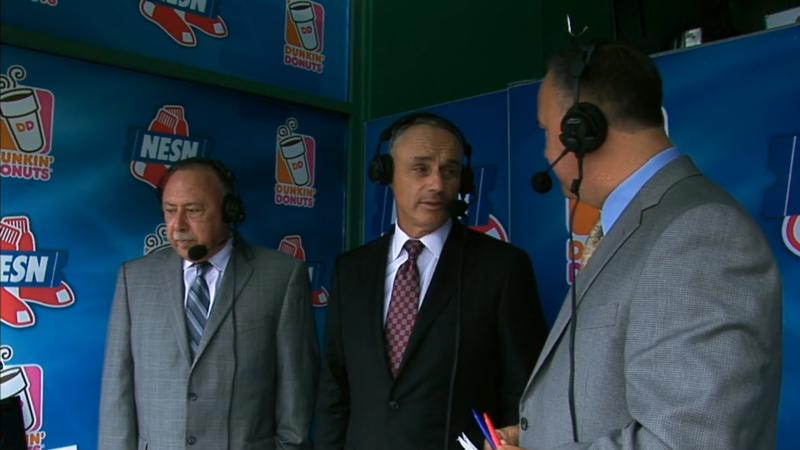 And luckily for everyone Holt didn't sing.
Game 66: June 16, 2015

Atlanta Braves
31-34
4
L: Julio Teheran (4-3)
2B: Freddie Freeman (20), Juan Uribe (6), Pedro Ciriaco (3), A.J. Pierzynski (9)
Boston Red Sox
28-38
9
W: Wade Miley (6-6)
H: Junichi Tazawa (11)
2B: Brock Holt (12), Mookie Betts (13), Mike Napoli (8), Alejandro De Aza (6), Pablo Sandoval (10)
3B: Betts (3), De Aza (2), Holt (2)
HR: Holt (2)