Dustin Pedroia's look of horror as he failed to glove Kevin Pillar's pop-up in the fourth was reminiscent of Red Sox fans' rictus of torture throughout the 2015 season thus far. One of the few moments of delight has been Eduardo Rodriguez's rookie campaign, but he had his first rough outing against the white-hot Blue Jays offense.
Earlier in the fourth Edwin Encarnacion took out Xander Bogaerts with his slide into the keystone sack.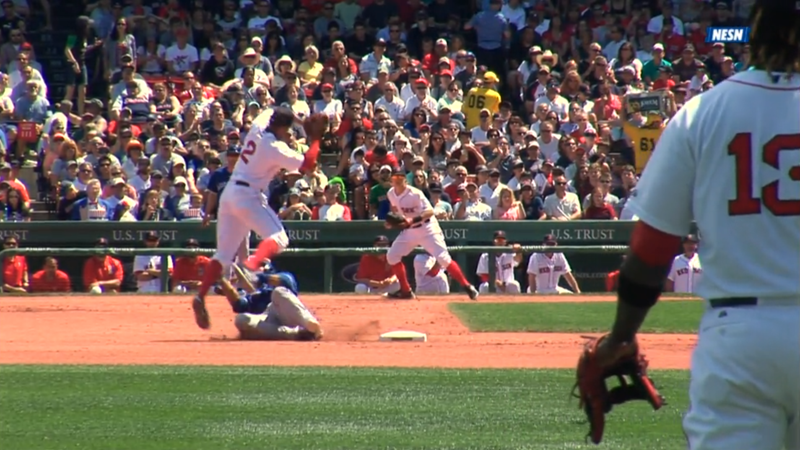 John Farrell came out to argue with second base umpire Jeff Kellogg. Farrell seemed to be trying to get tossed but he failed, continuing the same theme as in so many things around the organization this season.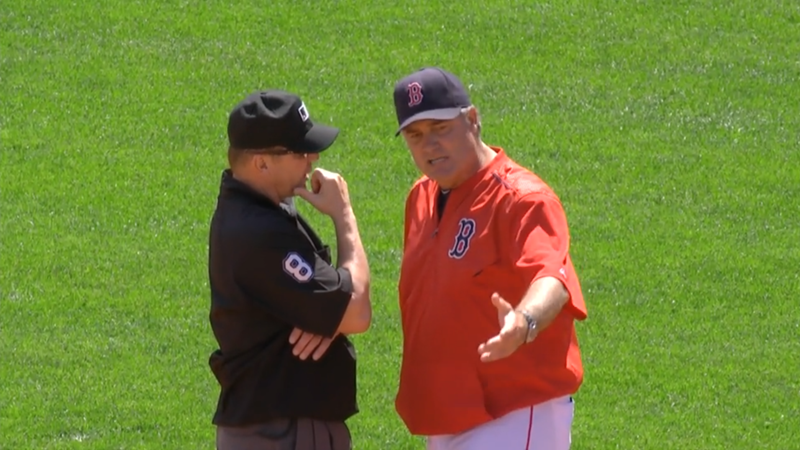 For more proof of this team's futility, see Chris Colabello's fifth-inning RBI single. This increased Toronto's lead to 7-0. It didn't stop there, but as far as this game goes I will.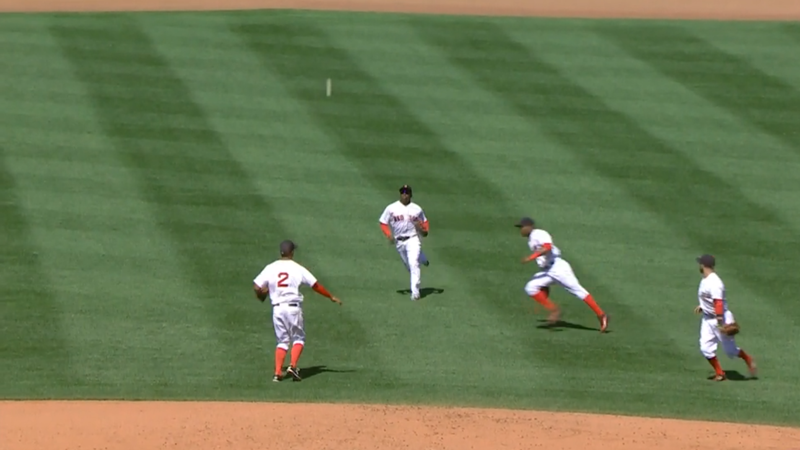 Game 64: June 14, 2015

Toronto Blue Jays
34-30
13
W: Marco Estrada (4-3)
2B: Russell Martin (12), Ryan Goins (8), Jose Reyes (9)
HR: Goins (2), Danny Valencia (2)
Boston Red Sox
27-37
5
L: Eduardo Rodriguez (2-1)
3B: Pablo Sandoval (1)
HR: David Ortiz (9)