Mookie Betts's patience, legs, and bat were responsible for two runs in this game. He led off the bottom of the first with a five-pitch base on balls. With David Ortiz at the dish he stole second.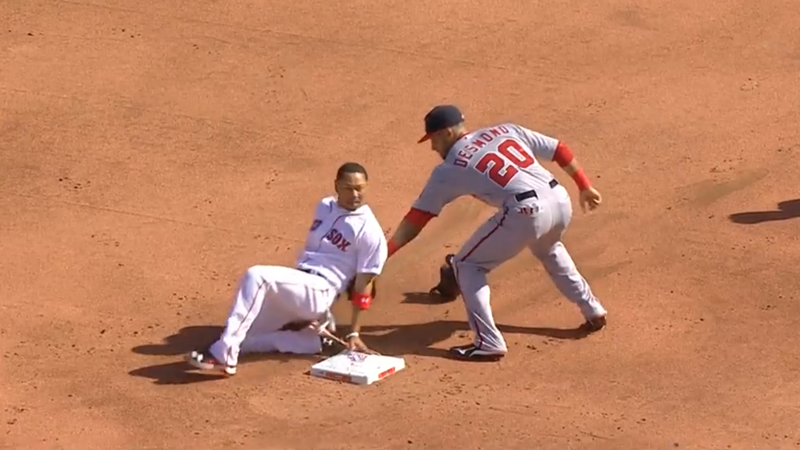 When he reached the keystone sack he realized he could make it to third base because the Nationals defense was in a shift for Ortiz and Jordan Zimmerman didn't cover third base in time. Replays showed that Betts may have been out twice, but the video review team didn't overturn the umpires' calls.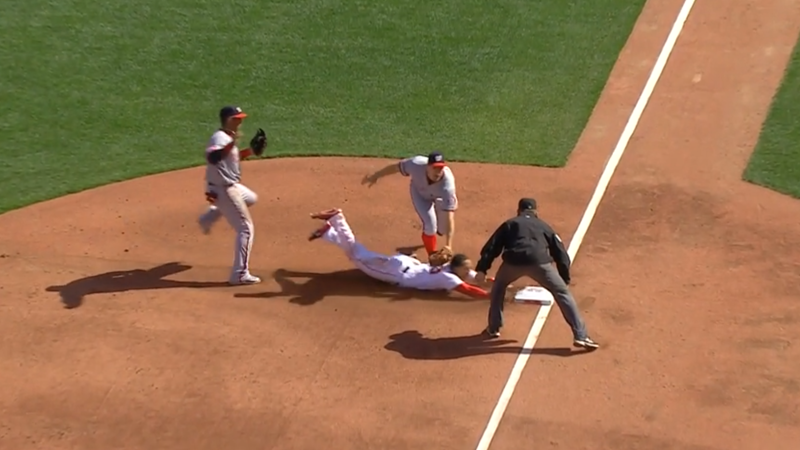 But unlike the Indianapolis Colts crying "deflated balls," the Nationals took their defeat in stride. If they had any concerns that Betts's run was ill-gotten he more than made up for the second inning with a three-run homer.
Betts had first-hand knowledge that he had to get the ball high out of any outfielder's reach. Had he gone to the bullpens in right field Bryce Harper or Michael Taylor could have Mookied him.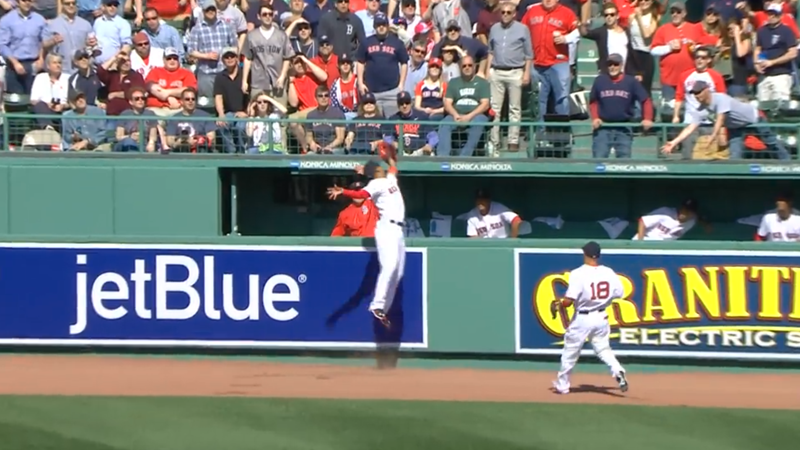 Not only did Betts have a breakout game but the Opening Ceremony was a triple threat of greatness. Pete Frates, originator of the Ice Bucket Challenge, was signed to a lifetime contract with the Red Sox. Players gave him jerseys from a spring training game with his name on the back to generate more funds for ALS research.
The Patriots visited with their fourth Vince Lombardi Trophy. Tom Brady boldly proclaimed his next goal on his chest with a large "5." One for the thumb!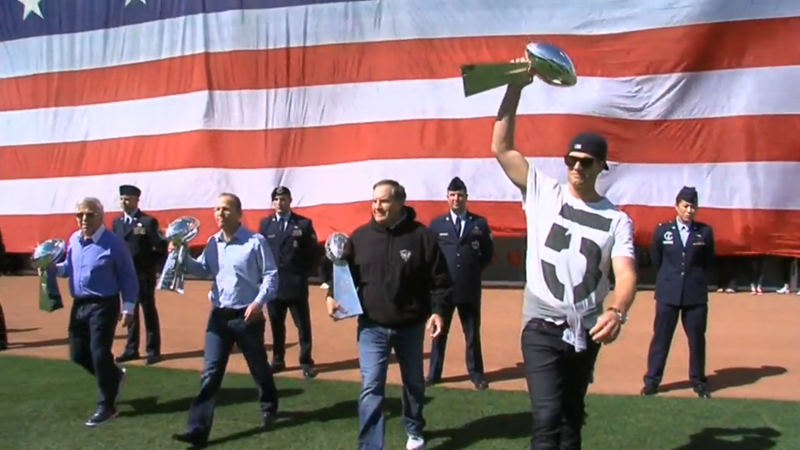 Pedro Martinez, who will be enshrined in the Hall of Fame later this summer, gave the call to play ball. He faced off against future Hall of Famer Tom Brady in the batting practice cages. The quarterback made contact, another item he can add to his prestigious list, which includes marrying a supermodel, playing pickup basketball again Michael Jordan, and giving his fans a collective aneurysm by jumping off a cliff.
Game 7: April 13, 2015

Washington Nationals
2-5
4
L: Jordan Zimmerman (1-1)
3B: Clint Robinson (1)
HR: Ryan Zimmerman (2), Danny Espinosa (1)
Boston Red Sox
5-2
9
W: Rick Porcello (1-1)
HR: Mookie Betts (2), David Ortiz (2)