This child should be an example to us all. Rather than keep the ball he got he gave it to a younger child.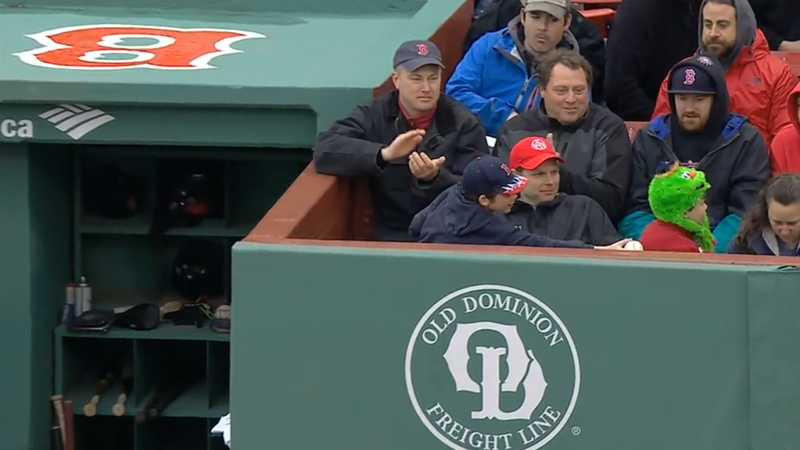 The Baltimore Orioles took this lesson to heart and handed the Red Sox run after run. In the first inning Mookie Betts led off with a line drive single to first. He swiped second base. Ryan Lavarnway hated to see the young man have to steal so he gave Betts third base with a poor throw. David Ortiz sacrificed with a fly ball to right for the first run of the game.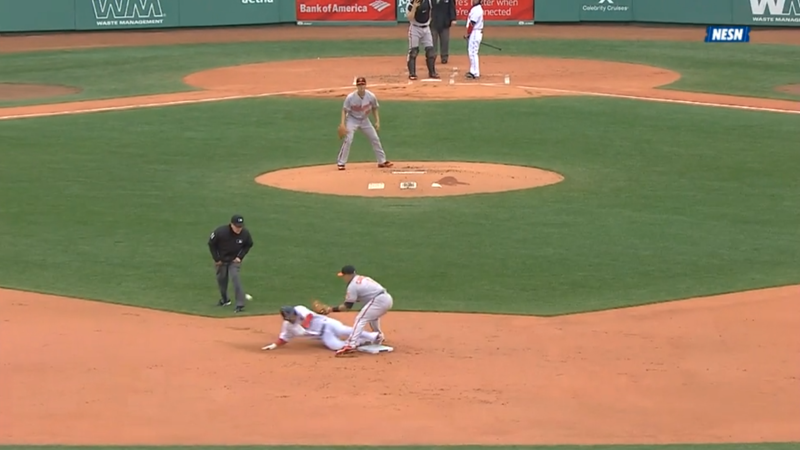 The giving spirit continued in the third inning. Wei-Yin Chen allowed Xander Bogaerts to reach on a five-pitch walk. Bogaerts sprinted to third on Ryan Hanigan's single lined to right. Chen bobbled Betts's batted ball multiple times, allowing the center fielder to reach first and Bogaerts to score. The generous gaffe gave the Red Sox a 2-1 lead.
Chen wasn't out of gifts yet. He walked Allen Craig to load the bases and Mike Napoli to give the Red Sox an insurance run.
Manny Machado showed his own altruism by misplaying Shane Victorino's grounder. A fan also interfered so only Betts and Craig scored as ruled by the umpiring crew.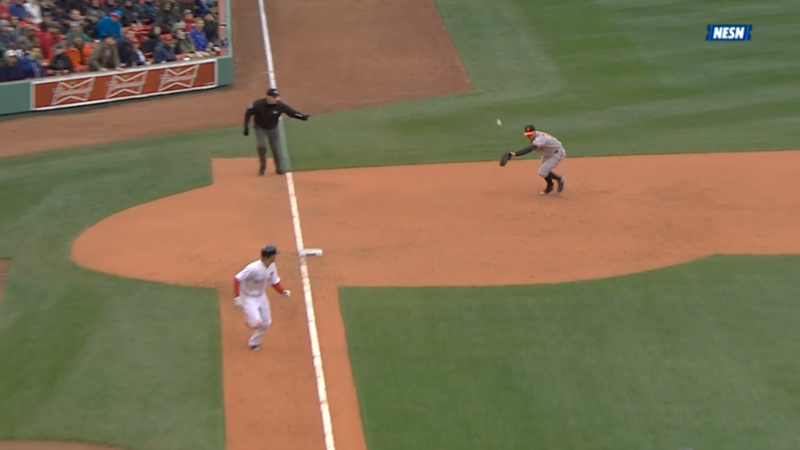 The game was shortened to seven innings by rain. If only more games in the marathon that is the baseball season were curtailed like this one, particularly showdowns against division heavyweights like the Orioles.
The 2-2 series split is likely a harbinger for the 19 games these two squads will contest this season. Neither team is in top form yet, but when they are the pennant is at stake.
Game 13: April 20, 2015

∙ 7 innings
Baltimore Orioles
7-6
1
L: Wei-Yin Chen (0-1)
2B: Ryan Flaherty (2), Jimmy Paredes (2)
3B: Travis Snider (1)
Boston Red Sox
8-5
7
W: Justin Masterson (2-0)
2B: Dustin Pedroia (3)