This team was constructed to bash its way to victories, not rely on pitching excellence to triumph in close games. Perhaps Wade Miley was tired about hearing how the Red Sox pitching staff had no aces?
Miley was visibly angry when John Farrell pulled the pitcher in the sixth inning with two outs on the board. Miley had allowed Brandon Guyer a single and then proceeded to load the bases by walking Logan Forsythe and Evan Longoria. While I appreciated the passion that Miley displayed, Farrell's decision to bring in Alexi Ogando to get Desmond Jennings out was the right one.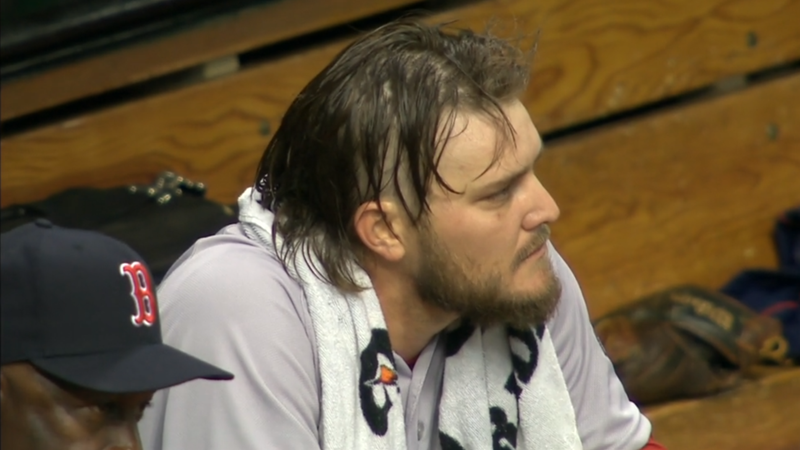 Jennings grounded into a force play, an outcome you could foresee with his three-year splits against left- and right-handed hurlers: .273/.359/.454 compared to .238/.309/.371.
What you might not have imagined was Pablo Sandoval's leaping snare of Steven Souza, Jr.'s liner. Forget Kung Fu Panda, he's Air Panda.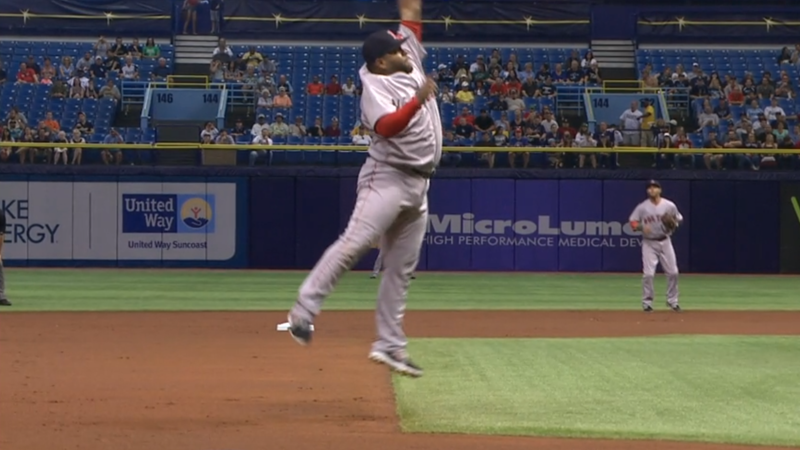 There are many storylines to weave with Ryan Hanigan: player with local connections as an Andover High School graduate, former Rays catcher, horse breeder, and dog fancier. But most importantly for this game was his single in the third inning as it was the catalyst for the only run of the evening.
Mookie Betts followed with a base on balls and Dustin Pedroia scorched the ball up the middle. Chris Archer tried to start the double play but Betts slid hard into Ryan Brett. Brett's throw was off-target, allowing Hanigan to score and Pedroia to advance to second.
It was amusing to see balls hit up the middle right at Archer. He's the sort of player that can't stop himself from inciting controversy between the Rays and Red Sox. His temperament seems better suited to the 2015 Royals.
Game 14: April 21, 2015

Boston Red Sox
9-5
1
W: Wade Miley (1-1)
H: Alexi Ogando (2), Robbie Ross Jr. (2), Junichi Tazawa (3)
S: Koji Uehara (2)
2B: Shane Victorino (1)
Tampa Bay Rays
6-8
0
L: Chris Archer (2-2)
No extra base hits