Losing this game felt like a foul ball off the face. Just ask the kid who was tagged by Brock Holt's foul ball in the third inning. Holt went 3-for-4 in the leadoff spot. Had other Red Sox players managed to get multiple hits off Chris Tillman and the Baltimore relievers they might have won, but only David Ortiz matched Holt's production.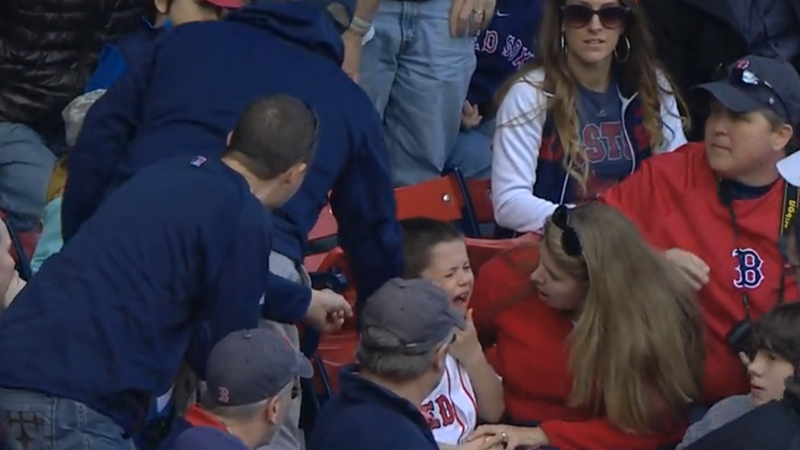 Tillman lapsed slightly in the sixth frame. Ortiz led off with a double to the low fences in right. Hanley Ramirez grounded out to short to advanced Ortiz to third base. Tillman didn't concentrate on Pablo Sandoval's grounder and failed to glove it. Ortiz crossed home plate and Sandoval was safe at first.
Clay Buchholz could have allowed many more runs to score than he did. He escaped bases loaded jams in the fourth and fifth innings. If I had to choose between watching a Buchholz start and a sideline reporter segment on fashion tips, I would choose the latter.
Here Gary Striewski demonstrated that a pocket square can add some flash to a traditional suit. Ken Rosenthal exhibited a bowtie with lapel pin. The quirkiness of the bowtie shouldn't compete with a pocket square or boutonnière, particularly when it's a bowtie for a cause.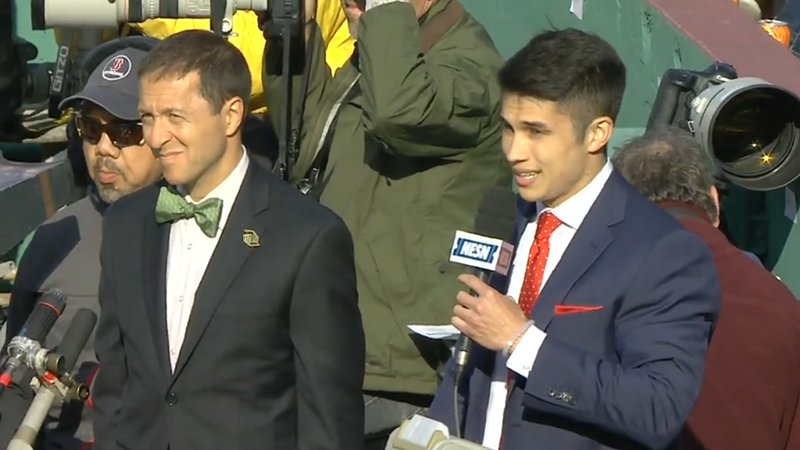 Game 11: April 18, 2015

Baltimore Orioles
6-5
4
W: Chris Tillman (2-1)
H: Brad Brach (1), Darren O'Day (3)
S: Zach Britton (4)
2B: Jimmy Paredes (1)
HR: Chris Davis (2)
Boston Red Sox
7-4
1
L: Clay Buchholz (1-2)
2B: David Ortiz (1)