Most people associate April 15 with the Internal Revenue Service deadline, but in baseball circles this day commemorates Jackie Robinson's major league debut in 1947. In supposedly post-racial America we need to remember not to backslide into bigotry. Robinson said, "There's not an American in this country free until every one of us is free." These days with the killings of African Americans by police officers and the suicides of transgender people too frequent we need to replace the word "free" with "safe."
In Boston, from now on April 15 will be One Boston Day. Two years ago Boston was shaken to its core by the Boston Marathon bombing. A week ago Dzhokhar Tsarnaev was found guilty on all 30 charges he faced. Soon he will be sentenced and the death penalty is a possibility. I don't typically support state-sponsored execution, but for him I make an exception.
This is Wade Miley. He lasted just two and a third innings while relinquishing five hits, seven earned runs, and three walks. Miley struck out one batter, though!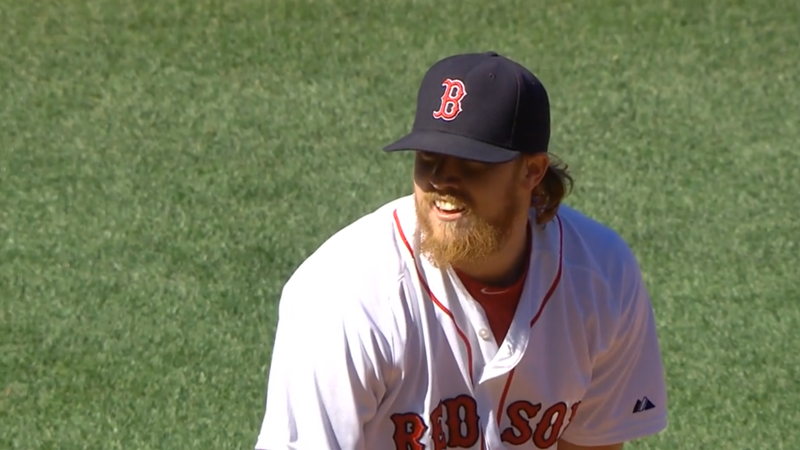 This is Robbie Ross, Jr. He pitched two innings of relief and surrendered three hits, two runs, and a base on balls.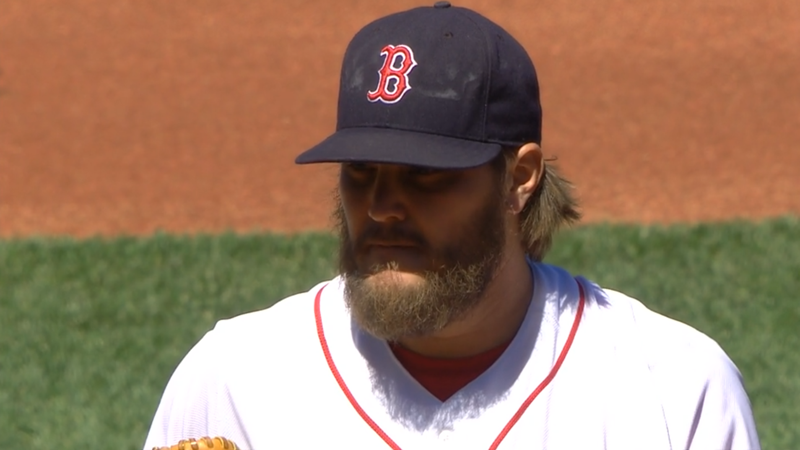 Just kidding. The first picture is Ross and the photo above is Miley. I pulled a John Oliver Uruguay/Paraguay.
Seriously, Hanley Ramirez has to use his binoculars to tell the two southpaws apart.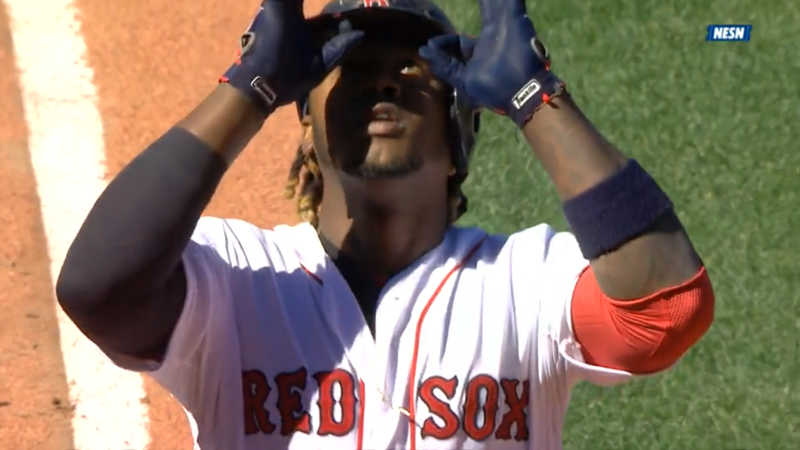 Game 9: April 15, 2015

Washington Nationals
3-6
10
W: Gio Gonzalez (1-1)
2B: Bryce Harper (1), Wilson Ramos (2), Dan Uggla (2), Michael Taylor (3)
3B: Ryan Zimmerman (1)
HR: Ian Desmond (1), Tyler Moore (1)
Boston Red Sox
6-3
5
L: Wade Miley (0-1)
2B: Dustin Pedroia (2), Brock Holt (2)
3B: Mike Napoli (1)
HR: Hanley Ramirez (4)