The Phillies surrendered a half a dozen runs in the third inning even after David Buchanan tallied the first two outs with just six pitches. David Ortiz sent a ground ball into the shift but Chase Utley couldn't come up with it.
Hanley Ramirez scorched the ball up the middle and Buchanan reflexively knocked it down. In a panic Buchanan gathered the ball and threw to an area he thought Ryan Howard inhabited but sadly for the Phillies pitcher there was only foul territory and the left field fence. Ramirez was credited with a single and Buchanan was sullied with a throwing error.
Buchanan then walked Pablo Sandoval on four pitches to load the bases. Shane Victorino knocked the ball to Cody Asche. Asche was as clueless as Buchanan and failed to get an out when he could have come home to nail David Ortiz.
Ryan Hanigan earned his first run batted in as a Red Sox player when Buchanan couldn't find the strike zone again, giving the Boston backstop a four-pitch base on balls.
Xander Bogaerts lofted the ball to right field. Jeff Francouer, the hero of the middle game of the series, failed to get a proper read on Bogaerts's blooper and by the time the right fielder returned the ball to the infield Bogaerts stood at third base.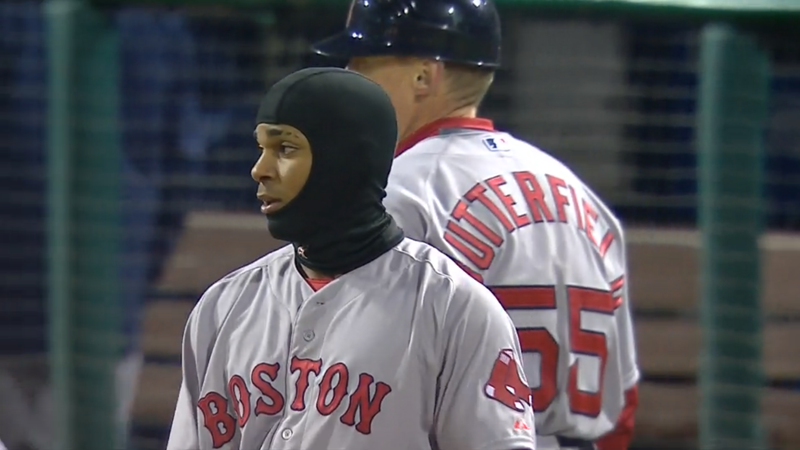 Justin Masterson took advantage of the runner in scoring position and smoked the ball up the middle. He pumped his fists enthusiastically. It was the first time a Red Sox pitcher knocked in a run since John Lackey against the Phillies on June 29, 2011. And Lackey's still talking about it, just like Masterson will go on and on about his batting prowess.
He even singled again in the fifth inning. Soon he'll be making Hanley binocular hands.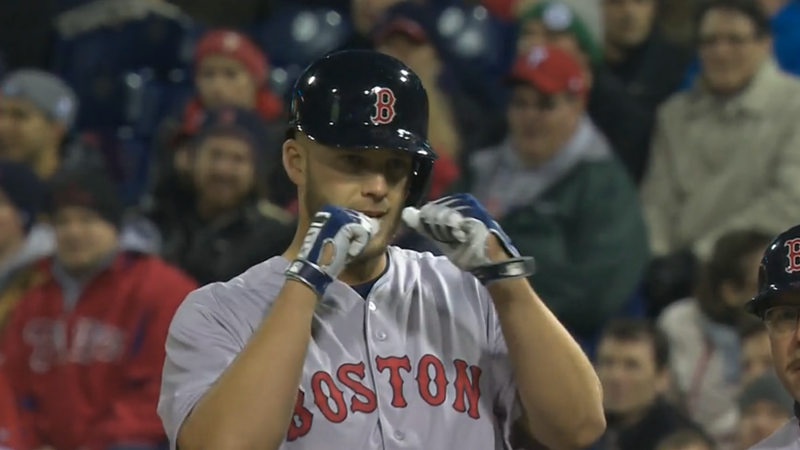 The Red Sox won their opening series of the season. Even though it was against a subpar team these are the teams that they have to beat if they are to recover from the swoon of 2014.
Game 3: April 9, 2015

Boston Red Sox
2-1
6
W: Justin Masterson (1-0)
3B: Xander Bogaerts (1)
Philadelphia Phillies
1-2
2
L: David Buchanan (0-1)
No extra base hits