The country is abuzz about Hillary Clinton's not so surprising news that she will seek the Democratic nomination for President of the United States.
Another player threw his hat into a different ring this weekend: Joe Kelly made the first statement in his case for the Cy Young with a seven-inning gem: one hit, one earned run, two walks, and eight strikeouts. The reigning American League Cy Young title holder, Corey Kluber, lasted six and a third innings against the Tigers with seven hits, two earned runs, a walk, and ten strikeouts.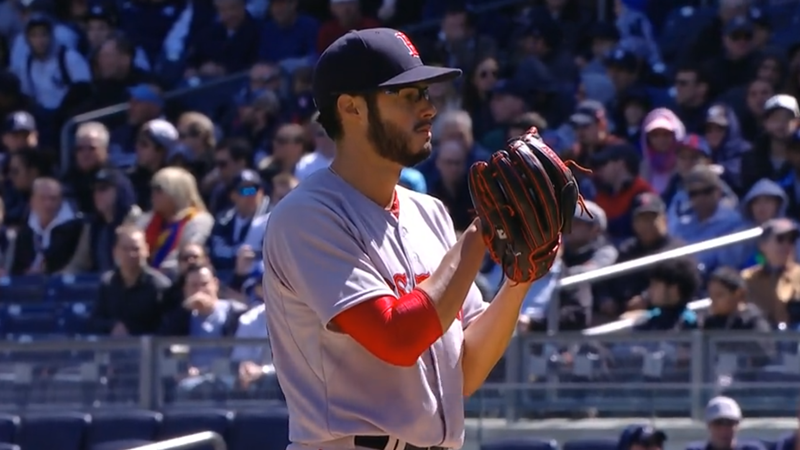 Alex Rodriguez's candidacy for Gold Glove at first base got off to a rocky start. In the second inning Mike Napoli led off with a grounder to Didi Gregorius, which the Yankees shortstop quickly tossed to Rodriguez for the out. Rodriguez couldn't come up with the ball. Rodriguez's hybrid mitt isn't helping him adapt to this new defensive alignment.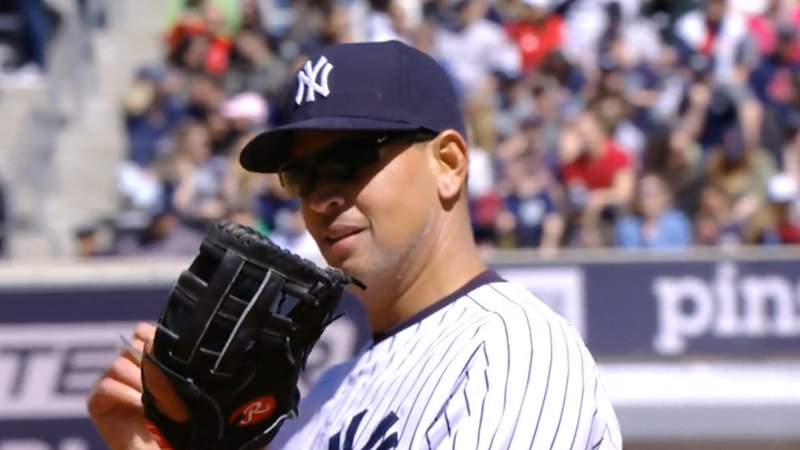 Adam Warren induced consecutive ground ball outs to Pablo Sandoval and Allen Craig, but Napoli advanced to third base as a result. Daniel Nava lofted the ball to left field where Brett Gardner should have been ready to put an end to the inning. Gardner took a poor route from the start and ended up twisted in the outfield with Nava's fly ball out of reach.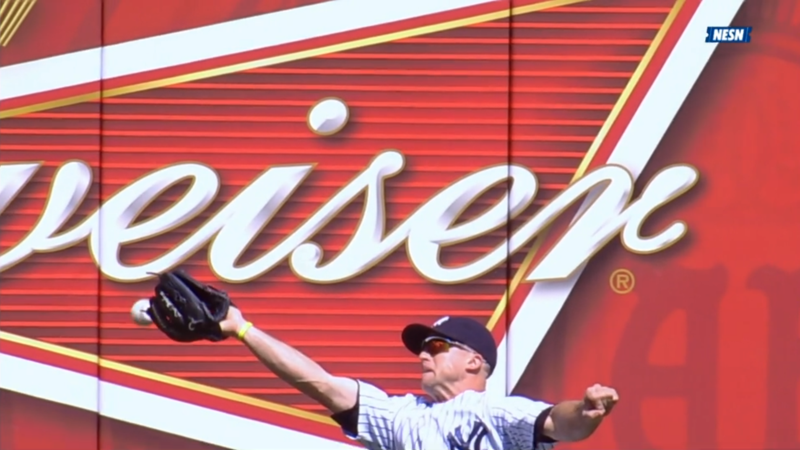 Nava also sparked the seventh-inning rally, leading off the stanza with a four-pitch base on balls. Xander Bogaerts reached on a fielder's choice and swiped second. The Red Sox shortstop then advanced to third when John Ryan Murphy threw errantly up the middle on a failed hit and run play. Ryan Hanigan then sent a tapper to Chase Headley that allowed Bogaerts to score. The Red Sox backstop was quick enough to get down the first base line to reach safely.
Brock Holt lined a single to Chris Young in center. For some reason Young played Dustin Pedroia very shallow. Pedroia batted the ball over Young's head and when the dust settled the visitors secured a 5-1 lead.
So as not to let the other Yankee outfielders be alone in their mistakes Garrett Jones contributed to the farce in the eighth inning. Brock Holt faced Matt Tracy with two out and the bases loaded. Holt's fly ball to right was by no means a can of corn but with a better read on the ball Jones could have made the play.
Holt went 4-for-5 with a run scored and four RBIs. Kelly/Holt in 2016!
Game 5: April 11, 2015

Boston Red Sox
4-1
8
W: Joe Kelly (1-0)
2B: Daniel Nava (1), Dustin Pedroia (1), Brock Holt (1)
New York Yankees
1-4
4
L: Adam Warren (0-1)
2B: Garrett Jones (1)