Things were looking up in the bottom of the first. Hanley Ramirez launched a three-run jack into the Monster Seats to put his team ahead 3-2.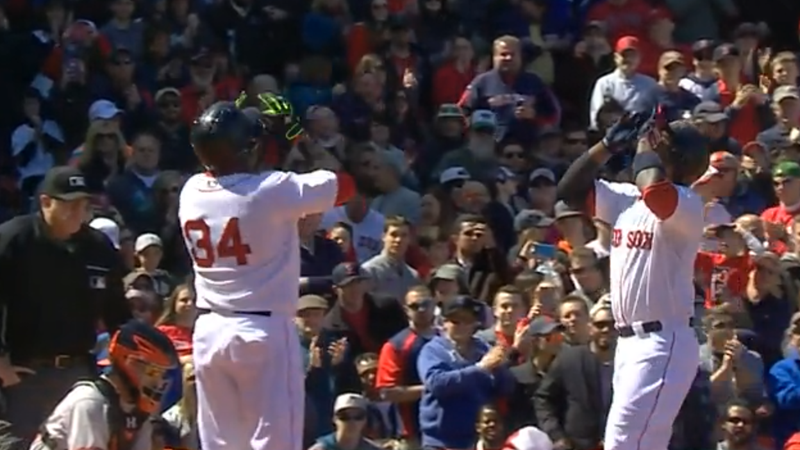 The celebration lasted until the fifth inning when Rick Porcello gave up a bushel of singles and a sacrifice fly to lose the lead. Adam Jones piled on in the sixth inning with a bases-clearing double that clanged off the far part of the left field wall.
Paul Emmel left the game with an undisclosed injury in the middle of the fourth inning. John Tumpane, who was at second base, replaced Emmel at home plate. With the switch there was a net loss of 11 years of major league umpiring experience behind the dish.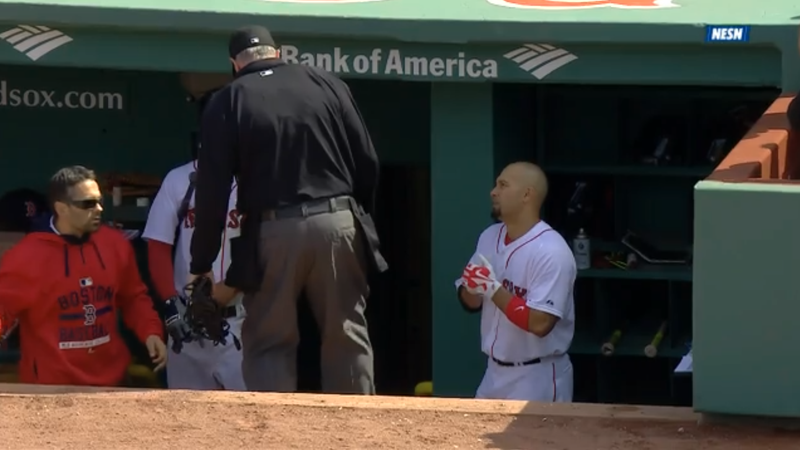 In the fifth inning David Ortiz took issue with third base umpire Jerry Meals's ruling that he went around on a swing. Ortiz had done the same thing in the first inning and Emmel didn't toss the designated hitter. Tumpane ejected Ortiz and the hitter made his displeasure known.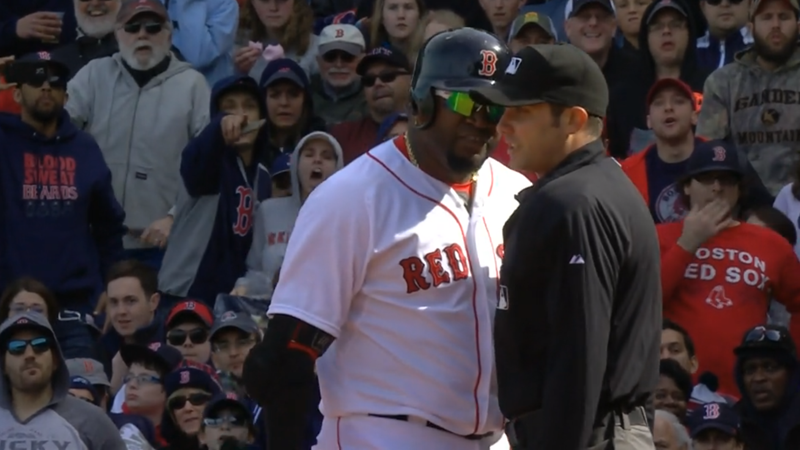 Pablo Sandoval played a part in the Orioles' three-run onslaught in the sixth. Everth Cabrera bunted the ball down the third base line and it looked like it could go foul. Sandoval inexplicably scooped it up when it was still in fair territory.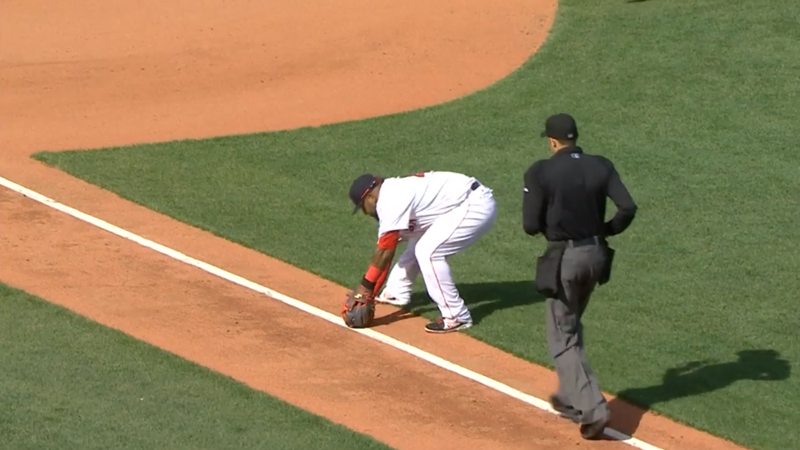 I was hoping Sandoval would pull a Lenny Randle to perplex Meals.
Game 12: April 19, 2015

Baltimore Orioles
7-5
8
W: Miguel Gonzalez (2-1)
2B: Chris Davis (4), Adam Jones (3), Ryan Flaherty (1)
HR: Adam Jones (5), Flaherty (2)
Boston Red Sox
7-5
3
L: Rick Porcello (1-2)
2B: Pablo Sandoval (1)
HR: Hanley Ramirez (5)