John Farrell said of Jonathan Herrera, Brock Holt, and Dustin Pedroia: "Three of the guys in the infield might not be able to get on rides at Six Flags." D.J. Reyburn didn't eject Pedroia after the third inning because of his height but because the second baseman complained about Reyburn's strike zone. Reviewing Brooks Baseball's strike zone maps showed that Pedroia did have something to complain about on a few of the calls.
Farrell looked like a Little League parent trying to plead the case for his disgruntled tyke.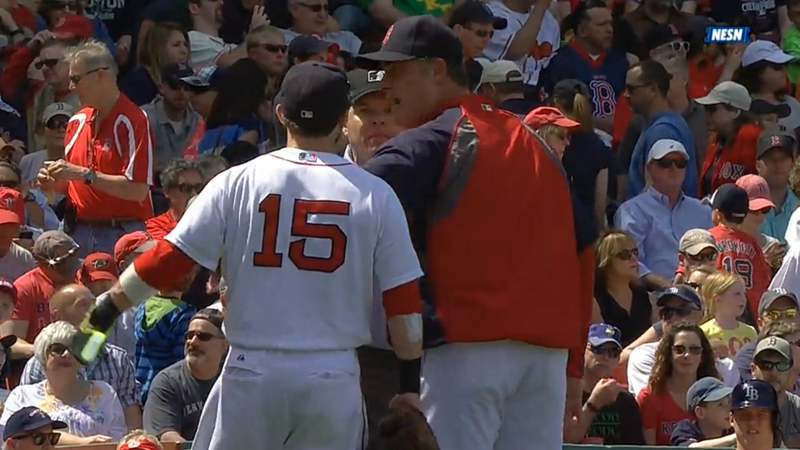 Pedroia's absence cleared the way for Garin Cecchini to make his major league debut. Herrera shifted to second base and Cecchini took over the hot corner. In the three-hole the greenhorn went 1-for-2 with a run batted in.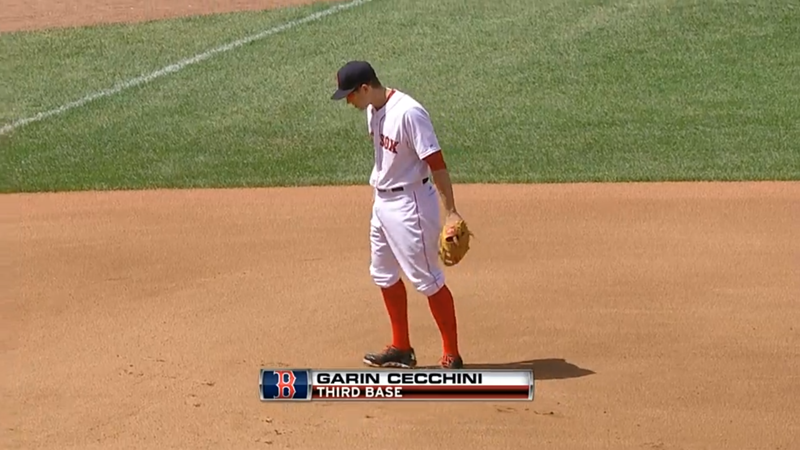 Milton native Alex Hassan also debuted for the Red Sox. He was called up on Friday to replace Ryan Lavarnway's spot in the roster. Hassan went 1-for-3 with a base on balls and a run scored.
Hassan was driven in by one of Holt's four doubles. This particular shot avoided Sean Rodriguez's diving attempt and found the left field corner. Jackie Bradley, Jr., yet another youngster, scored on Holt's hit.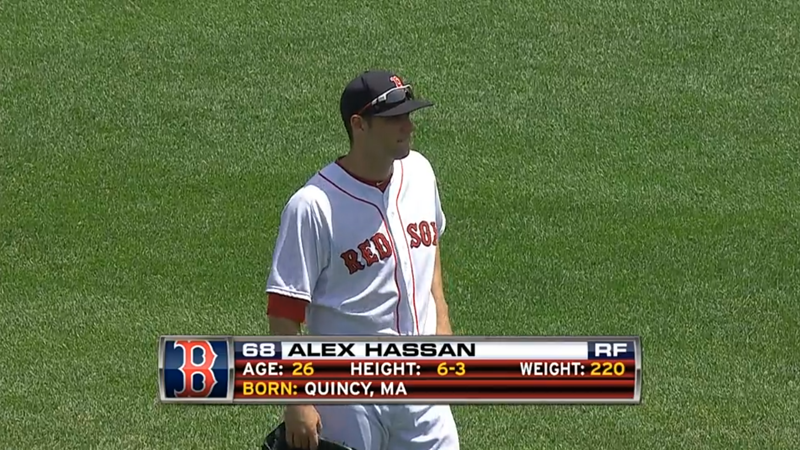 Even though Jon Lester has been pitching well, with this win he only has a 6-6 record. As good as this team has looked in the past three series, they still have a sub-500 record. Is there time enough to get into position for a playoff run? "Had we but world enough, and time, This coyness, Red Sox, were no crime," with apologies to Andrew Marvell.
Speaking of wooing, the Celtics have pulled out all the stops to lure Kevin Love to Boston. They've had success with players from Minnesota. David Ortiz did his part.
Yo @kevinlove if you need advice on moving from Minnesota to Boston just let me know #CityOfChamps

— David Ortiz (@davidortiz) June 1, 2014
Game 56: June 1, 2014

Tampa Bay Rays
23-34
0
L: Erik Bedard (2-4)

2B: James Loney (13)
Boston Red Sox
27-29
4
W: Jon Lester (6-6)
2B: Brock Holt – 4 (9), Garin Cecchini (1)