I missed the beginning of this game but I had a good reason.
Clint Dempsey scored at the 32-second mark, the fastest goal by an American side ever in the World Cup. He was kicked in the face 33 minutes later but stayed in the game with a broken nose. He was having a hard time breathing because of the injury but stayed on the pitch. I am not alone in being annoyed by the flops that soccer players commit, but I will never question Dempsey's toughness.
One of Dempsey's Red Sox equivalents could be Jonny Gomes. He's the first outfielder on the scene when a batter tries to take a run at pitcher. But he has a soft side, too. He gave this young fan his broken bat.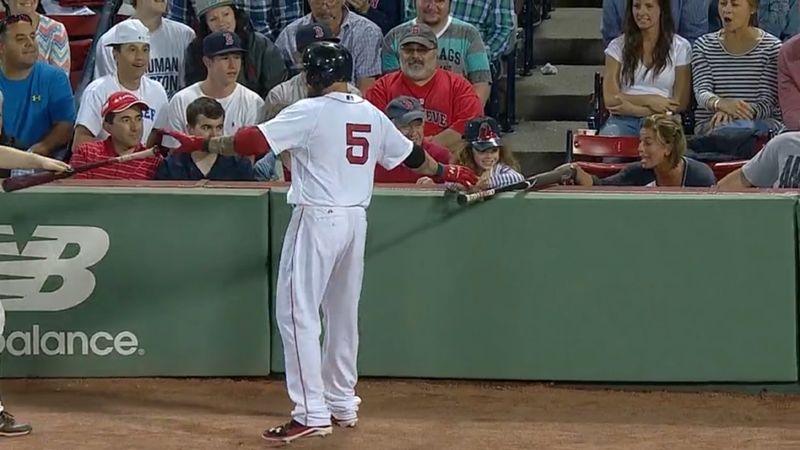 As weak as the Red Sox offense has been they may have found one even more anemic. The Twins' offensive star was Sam Fuld, the only visiting player that notched an extra base hit. In the third inning he worked a base on balls with one out and swiped second base. He tried to score on Danny Santana's single to center field when Jackie Bradley, Jr.'s throw was cut off. Instead he got cut down between third and home. That misplay mercifully avoided a 1-1 tie that would have been as futile as the Iran-Nigeria 0-0 stalemate in the World Cup.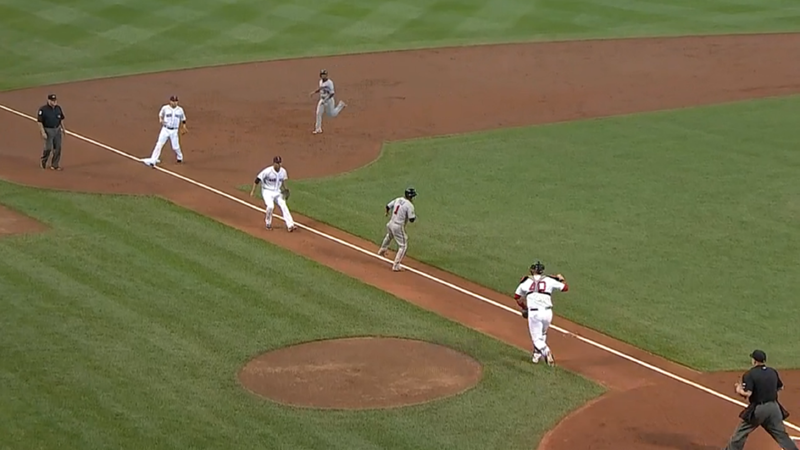 Game 70: June 16, 2014

Minnesota Twins
32-36
0
L: Kevin Correia (3-8)
2B: Sam Fuld (7)
Boston Red Sox
32-38
1
W: Rubby De La Rosa (2-2)
H: Andrew Miller (6), Burke Badenhop (3)
S: Koji Uehara (15)
2B: Stephen Drew (1)