The Red Sox managed a mere three hits against Bud Norris. Brock Holt led off the game with a single but was caught stealing. The visitors didn't get on base again until Daniel Nava doubled with two down in the fifth. David Ross also laced a double with one out but in the eighth inning.
Norris only surrendered three walks, none of them coinciding with the hits. Jonathan Herrera and Holt walked in the sixth inning. Nava worked the count full and elicited a base on balls in the seventh.
On the other side of the ball Jake Peavy relinquished three home runs. Orioles fans have souvenirs from Jones, Nick Markakis, and Ryan Flaherty. Yes, Flaherty of the .327 slugging percentage.
Three players, Nava, Mike Napoli, and Dustin Pedroia converged on Adam Jones's fourth-inning bloop but none reached it before it touched turf. The ball plummeted like the Red Sox's playoff hopes.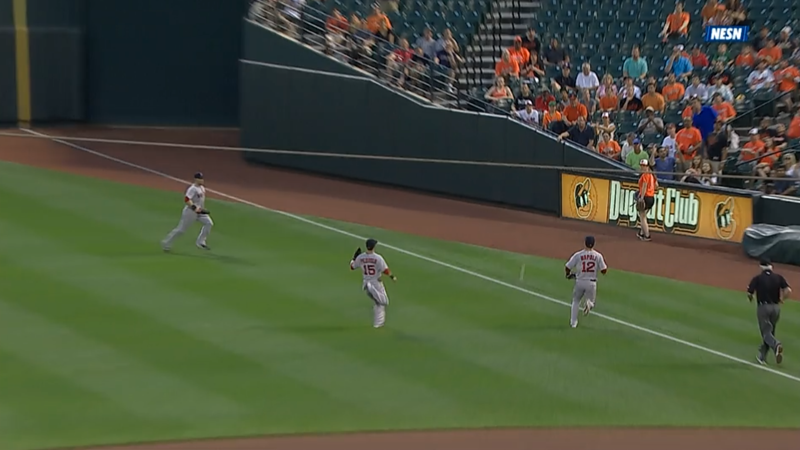 Game 63: June 9, 2014

Boston Red Sox
28-35
0
L: Jake Peavy (1-4)
2B: Daniel Nava (3), David Ross (5)

Baltimore Orioles
32-30
4
W: Bud Norris (5-5)
HR: Adam Jones (10), Nick Markakis (6), Ryan Flaherty (2)