T.J. House's father was nicknamed "Tiger." The son went by "Tiger Jr." which was shortened to "T.J." With any luck the young pitcher will avoid the fate that has befallen so many of his contemporaries: Tommy John surgery. House left the mound with his team in the lead 3-2. One run was the result of Xander Bogaerts's solo shot in the third and the other was thanks to Jonny Gomes leading off the sixth with a walk and coming around to score on Jonathan Herrera's liner to shallow left.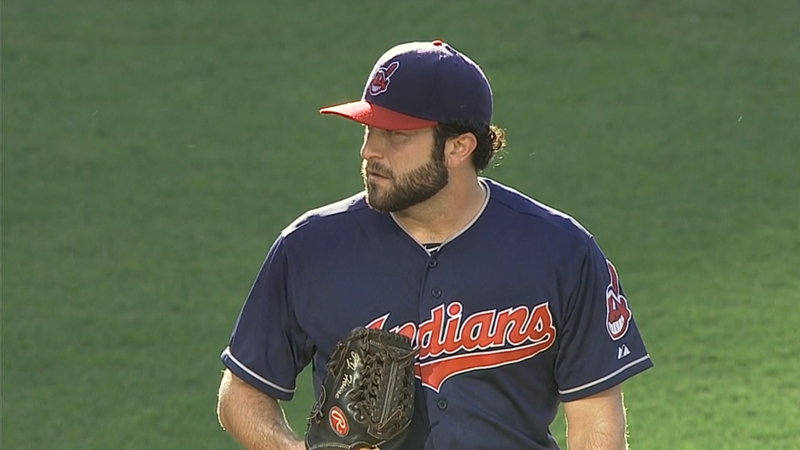 Bogaerts continued his hot streak with a leadoff double to the left-center gap in the seventh. Dustin Pedroia knotted the game 3-3 with a soft fly ball to right. The throw home by David Murphy was in time but off line.
The inexperience of the Red Sox infield was highlighted in the late innings. In the seventh Mike Aviles tried to bunt Murphy over to third but Peavy gathered the ball and managed to get the force at third. Bogaerts attempted to throw Aviles out at first but missed the target badly; only Pedroia's coverage of first base saved the rookie from an error.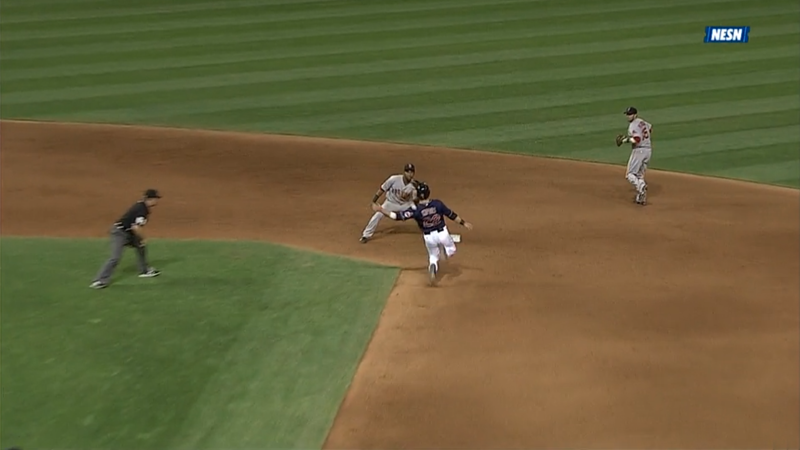 In the eighth more defensive lapses revealed themselves. Brock Holt's pickoff hit Jason Kipnis in the back, something a natural first baseman wouldn't do. Ryan Raburn reached on a fielder's choice during which Bogaerts, Herrera, and Pedroia failed to execute a rundown play.
If Terry Francona owes John Farrell a favor now would be a good time to cash it in. After seemingly turning around their fortunes the Red Sox are floundering again. Cleveland is on the cusp of attaining a .500 record, something that Boston has only fleetingly achieved this season.
Game 58: June 3, 2014

Boston Red Sox
27-31
3
L: Jake Peavy (1-3)
2B: Xander Bogaerts (16), Dustin Pedroia (19)
HR: Bogaerts (5)
Cleveland Indians
29-30
5
H: Marc Rzepczynski (6)
BS: Scott Atchison (2)
W: Nick Hagadone (1-0)
S: Cody Allen (5)
2B: Michael Bourn (6)