The Red Sox were not able to get a hit off Wei-Yin Chen until the fourth inning. Dustin Pedroia's laser lanced into right field where Nick Markakis tracked it down. At that point the score was 3-0 and there were two outs so Pedroia's run didn't mean anything. He tried to test Markakis's arm anyway. The Orioles outfielder passed the test and Pedroia ended up with J.J. Hardy's glove tagging his face.
Brock Holt turned 26 yesterday but didn't have much to celebrate on the field. His ten-game hitting streak came to an end. In the bottom of the fourth Holt pursued Chris Davis's batted ball into foul territory and amazingly kept it in his glove throughout a contorting slide. Holt watched it slip to the dirt at the last second. Davis ended up flying out to the deepest part of center field so it wasn't a grievous error. It was amazing that Holt, who has only played a smattering of games in the outfield, managed to nearly make such a spectacular play.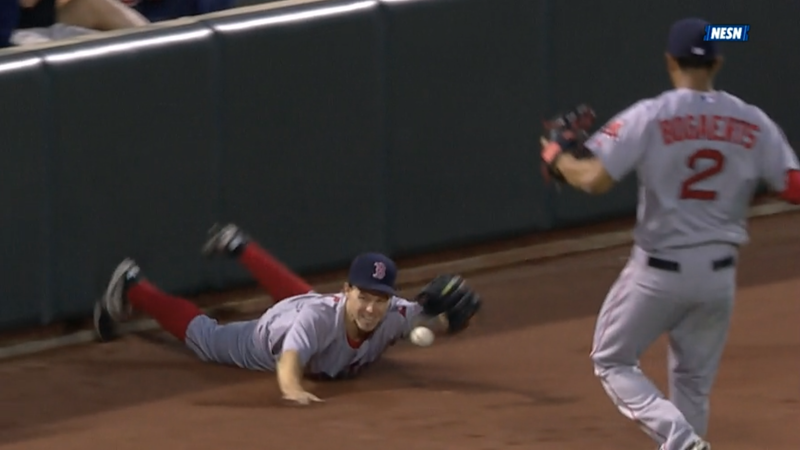 Sadly, these small, incomplete triumphs are the only things to celebrate about this team of late.
Game 65: June 11, 2014

Boston Red Sox
29-36
0
L: Rubby De La Rosa (1-2)
No extra base hits

Baltimore Orioles
33-31
6
W: Wei-Yin Chen (7-2)
2B: Adam Jones (13), Chris Davis (8)
HR: Davis (10)