Today Tony Gwynn passed away. I'll always remember watching him talk to Ted Williams at the 1999 All-Star Game. I would compare that conversation to Michelangelo discussing the finer points of painting with Leonardo da Vinci but those two artists did not like each other, according to Giorgio Vasari. Although the 1994 strike may have robbed him of the chance to follow in Williams's footsteps as a .400 hitter, Gwynn was not embittered. Rest in peace, Mr. Gwynn.
PHOTO: Tony Gwynn steadied Ted Williams for first pitch at 1999 All-Star Game at Fenway http://t.co/NzwDnrMPIP pic.twitter.com/P1fycupfSZ

— Boston Globe Sports (@BGlobeSports) June 16, 2014
This game was awful. It repeated Saturday's 3-2 outcome but took 11 innings. I amused myself by playing separated at birth.
Here's John Axford as a younger, taller Jerry Remy.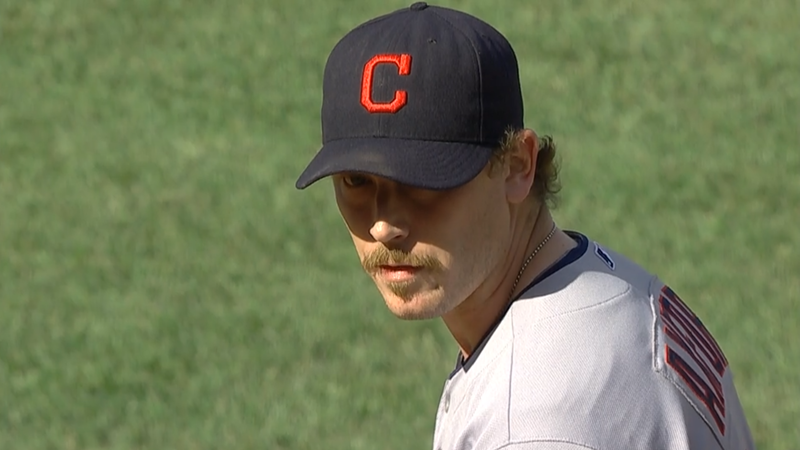 Home plate umpire Chris Guccione appeared as Steve Carrell. Lurking in the background is a batboy (or perhaps Jason Kipnis?) who resembled Paul Rudd at this angle. Terry Francona is sui generis.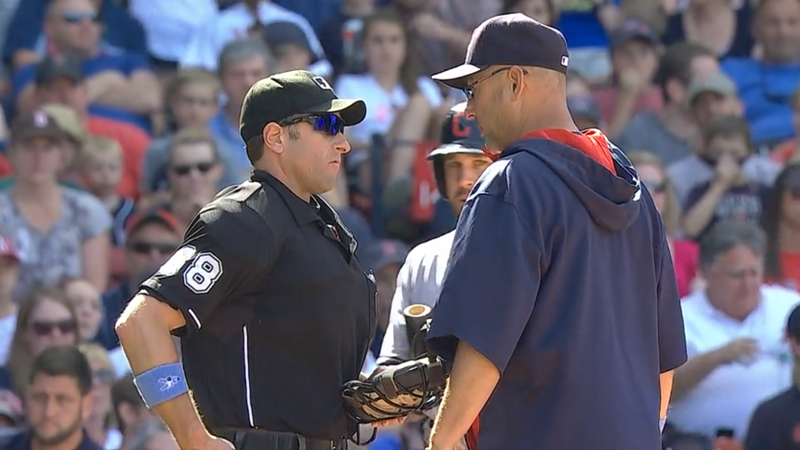 Game 69: June 15, 2014

∙ 11 innings
Cleveland Indians
35-34
3
W: Cody Allen (3-1)
2B: Carlos Santana (9)
HR: Michael Brantley (11), Nick Swisher (4)
Boston Red Sox
31-38
2
BS: Burke Badenhop (1)
L: Junichi Tazawa (1-1)
No extra base hits