Seattle is 11th in the American League in runs scored but you couldn't tell that last from last night's offensive outburst. In Felix Hernandez's previous two starts he lost because his team could only score a single run. All Hernandez needed was Logan Morrison's bat; the first baseman singled in Kyle Seager and jolted two home runs, a solo shot and a two-run homer. But the Cy Young starter enjoyed a cavalcade of runs while limiting the Red Sox to two runs.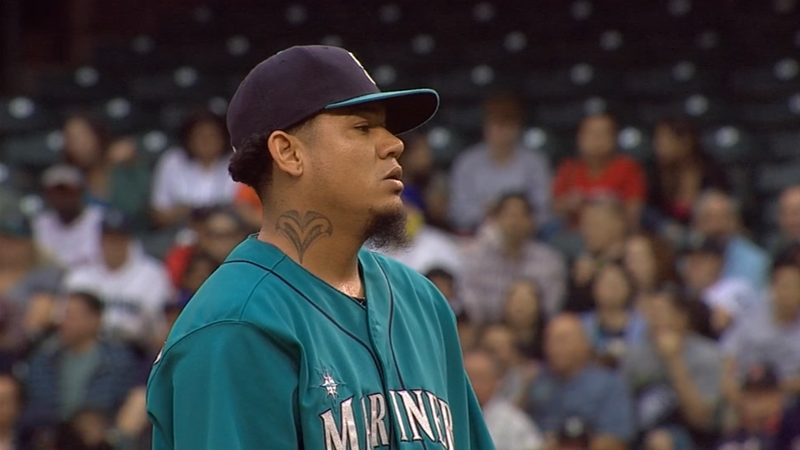 These fans are holding up cards to represent Hernandez's 1,831 career strikeouts.
Mike Napoli homered off Hernandez in the fourth inning. Yet another MLB player, Dustin Ackley, attempted to replicate Napoli's beard. A pale imitation at best.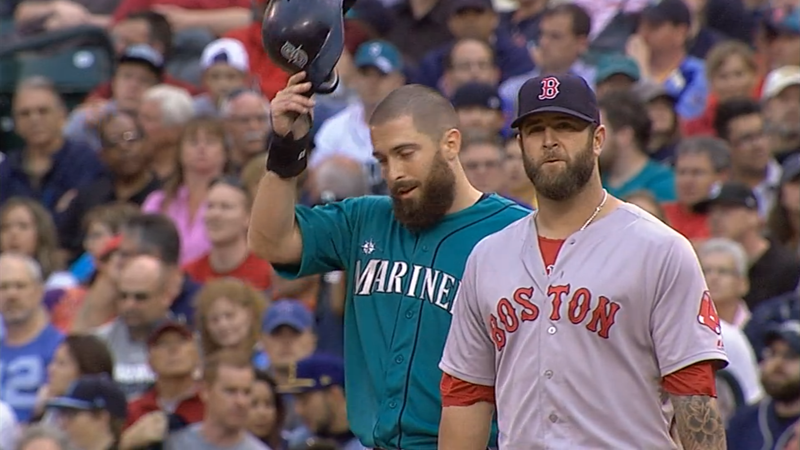 Game 77: June 23, 2014

Boston Red Sox
35-42
3
L: John Lackey (8-5)

2B: Mike Napoli (11)
HR: Napoli (9)
Seattle Mariners
41-36
12
W: Felix Hernandez (9-2)
2B: Robinson Cano (17), Kyle Seager (18), James Jones (6), Mike Zunino (13)
3B: Endy Chavez (1)
HR: Logan Morrison – 2 (4)