At the midpoint of the season it is now time to realize that this version of the Red Sox will not be repeating as World Champions. In losses such as this one a way to enjoy the game is to focus on individual performances. In the second inning Brock Holt lined out to Dustin Ackley to end the frame, stranding Jackie Bradley, Jr. Holt returned the favor in the home half of the inning.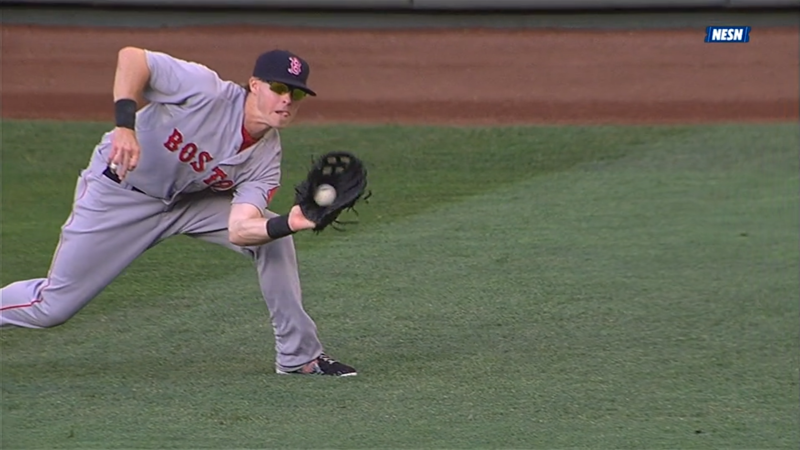 Ackley almost made an outstanding grab of Mike Napoli's slicing line drive in the third inning. The initial angles of the play didn't show how the ball slipped from his glove. At last a camera from the right field showed that Ackley never had control of the ball.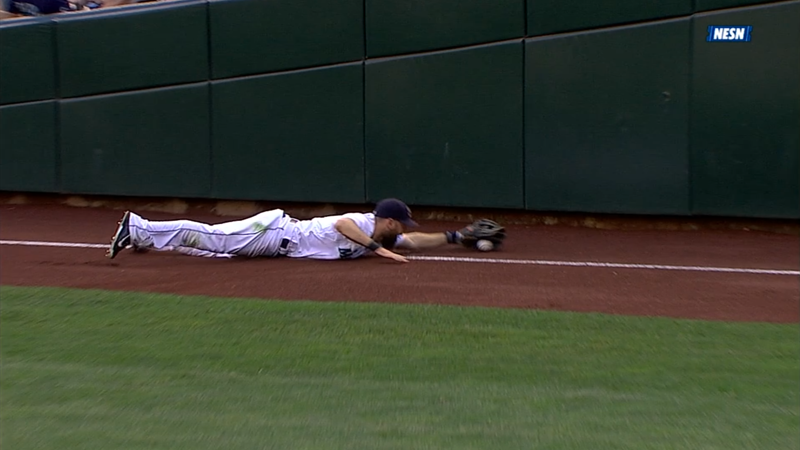 In fact, the left fielder sprung up quickly, threw to the infield, and pointed at second base. Robinson Cano waited a long time after he got the ball from Ackley to step on second. I like to think if it were Dustin Pedroia in that situation he'd step on the sack and try to get the other runner either by throwing or initiating a rundown.
If the Red Sox followed the Maddon Doctrine David Ortiz might have been safe at third and Napoli standing at the keystone sack. Instead, Ortiz was placed at second and Napoli was awarded a single.
No word yet on whether Ortiz will harangue the official scorer for a stolen base on the play. He did extract a single out of Bob Ellis, the official scorer responsible for the June 18 game against the Twins. The incident reminds me of Ortiz's actions in 2011 when he crashed Terry Francona's press conference to complain about not getting a hit. We all remember how that season ended. How will this season play out?
Game 78: June 24, 2014

Boston Red Sox
35-43
2
L: Jake Peavy (1-6)

2B: Brock Holt (13)
HR: Holt (2)
Seattle Mariners
42-36
8
W: Joe Beimel (2-1)
2B: Kyle Seager (19), James Jones (6), Mike Zunino (13)
3B: Endy Chavez (2)
HR: Seager (11), Mike Zunino (10)