Detroit the city may be in decline but its baseball team reigns supreme in the AL Central. It's funny how a few months can drastically alter each team's fortunes. In October the Tigers were licking the wounds the Red Sox caused in the ALCS. Since then the major moves Detroit had made paid off. Ian Kinsler was a marked upgrade over Omar Infante and they traded Prince Fielder, who underwent season-ending neck surgery in May, just in time.
Shortstop has been a revolving door for Detroit with Jose Iglesias's shin fractures keeping him off the field, but Dave Dombrowski may have plugged the hole with Eugenio Suarez. The rookie clouted his first major league home run in the fourth inning and got the silent treatment.
Maybe it's time for Mookie Betts to enjoy the same congratulations, or lack thereof?
In the second inning Bryan Holaday seemed to have been tagged by Brock Holt for the first out of the frame but John Farrell got the no-go signal from the dugout. It might have been worth a challenge but now Farrell's judgment seems to have gone as limp as his team's bats.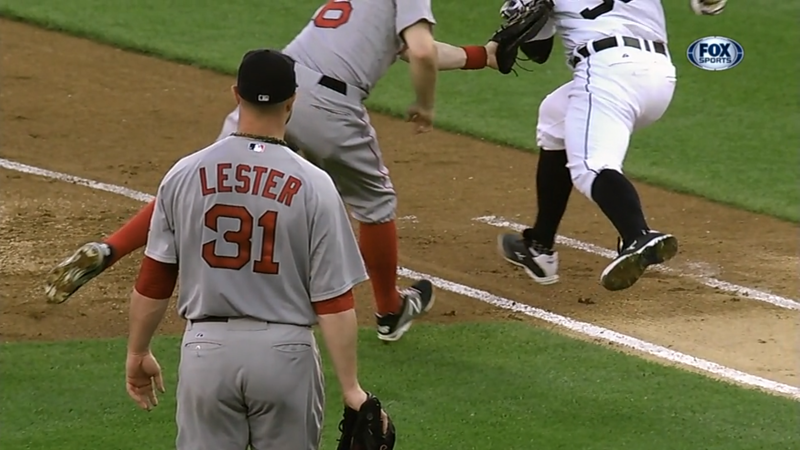 The Red Sox mustered a semblance of a rally in the ninth inning. Holt and Xander Bogaerts singled and both advanced on a wild pitch to Dustin Pedroia. Pedroia lofted a sacrifice fly to Torii Hunter. Ortiz drove in Bogaerts with a ground out to Kinsler.
Grady Sizemore has been doubly lucky: the Red Sox have continued to give him at bats and Hunter misplayed his foul ball to right. Sizemore followed up with a gutshot single and Daniel Nava followed up with a single of his own. Stephen Drew, whom the Tigers could have signed to replace Iglesias but ultimately returned to the Red Sox, flied out to center to end the game.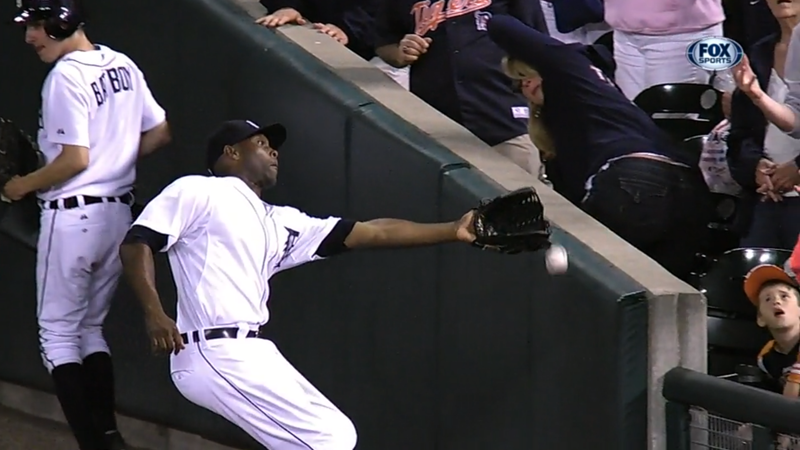 Joba Chamberlain pitched a perfect eighth inning. Perhaps he will be tapped to replace Joe Nathan as closer. His beard reminded me that Mike Napoli returns to the lineup Sunday evening.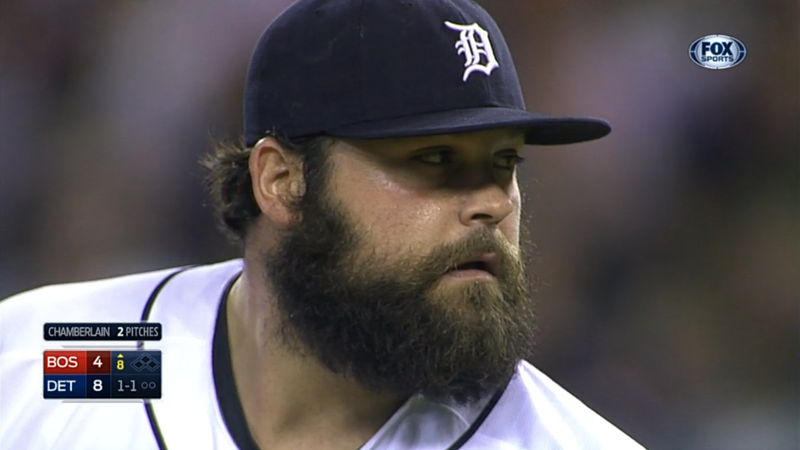 Game 61: June 7, 2014

Boston Red Sox
27-34
6
L: Jon Lester (6-7)
2B: David Ross (4), David Ortiz (9)
HR: Dustin Pedroia (3)
Detroit Tigers
33-25
8
W: Max Scherzer (7-2)
H: Al Alburquerque (9)
2B: Miguel Cabrera – 2 (20), Victor Martinez (14)
3B: Ian Kinsler (2)
HR: Nick Castellanos (5), Eugenio Suarez (1)