Even though last night converged two superstitious events, Friday the 13th and a full moon, the Red Sox scored the most runs in a single game this season. It was the first time they tallied double digits in runs. Quick, someone break a mirror or walk under a ladder!
Dustin Pedrioa (Miniculus tumultuosus) put on defensive clinic for his former manager Terry Francona (Cribbagis victus). He also doubled off the far left field wall in the seventh to give his team a 7-3 lead.
All these charts and graphs reminded me of Wile E. Coyote's blueprints. Instead of detailing arcane contraptions designed to capture the Road Runner (Velocitus delectiblus), this information was intended to help Brad Mills (Calvus intellectualis) strategize against the Red Sox. Instead Mills and Francona have dropped the last two games against their former organization.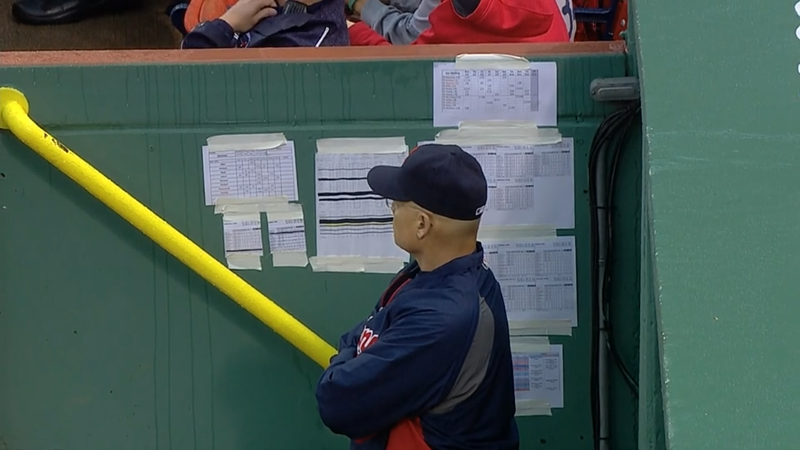 With the Red Sox already down two runs in the second inning Bryan Butterfield (Amans patriae subsp. amator) sent David Ortiz (Fidus obtundo) home on Daniel Nava's (Parvus nummus) gutshot single.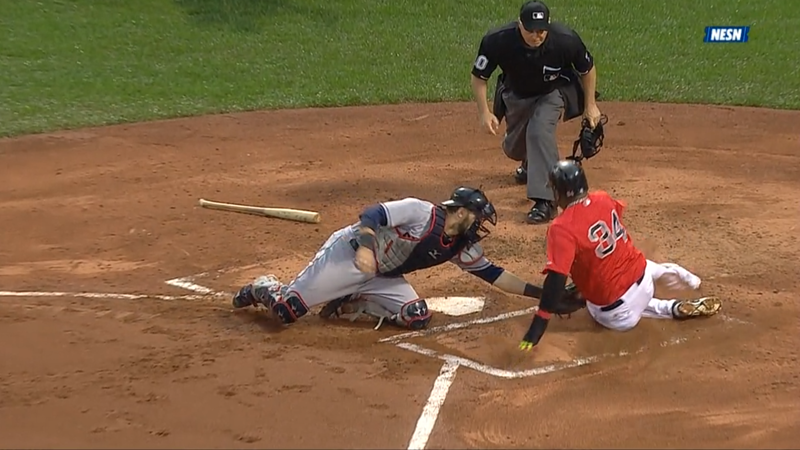 The team was so relaxed with a huge lead in the ninth inning A.J. Pierzynski (Pugnus facies) lost count of the strikes. He threw the ball around the infield thinking that the batter struck out. It was odd because home plate umpire Tom Hallion's (Caecus caeruleus) pivoting, boisterous third strike call is hard to miss.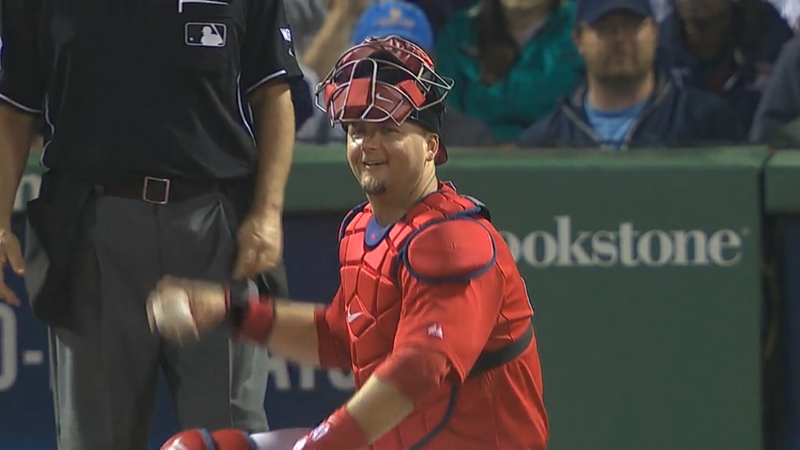 Game 67: June 13, 2014

Cleveland Indians
33-34
3
L: Justin Masterson (4-5)
2B: Asdrubal Cabrera – 2 (16), Michael Brantley (17)
HR: Carlos Santana (8)
Boston Red Sox
31-36
10
W: John Lackey (8-4)
H: Andrew Miller (5)
2B: A.J. Pierzynski (10), Mike Napoli (10), Dustin Pedroia (20), Daniel Nava (4)
3B: Jackie Bradley Jr. (2)
HR: Xander Bogaerts (6)