Brandon Workman and Chris Tillman both defied two rain delays. Workman lasted for 6⅔ innings with four strikeouts, one walk, and one hit. Tillman turned in six frames with a line of three whiffs, three bases on balls, and seven hits. At times the rain poured down in torrents so perhaps a few outs were rain-aided. The way Workman has been pitching has made Felix Doubront fungible.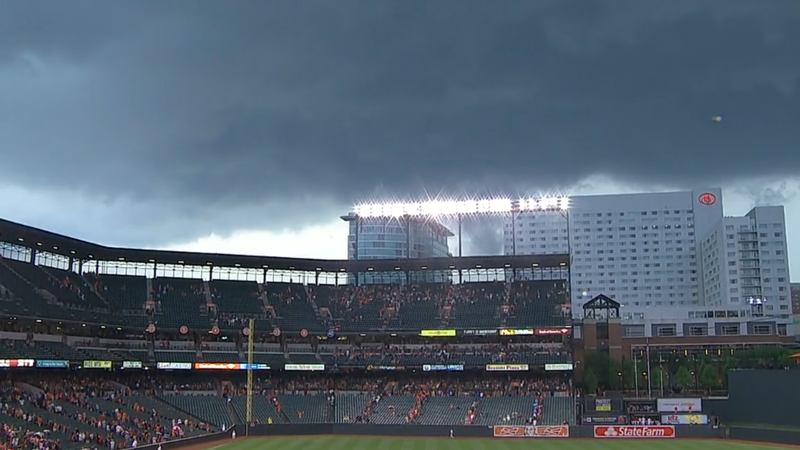 Mike Napoli drove in the only run of the evening in the third inning. Brock Holt led off the frame with a single up the middle that evaded the shift. Jerry Remy noted that they played Holt to pull even though there were two strikes against Holt, which I agree isn't the optimum strategy.
Tillman neutralized Dustin Pedroia and Xander Bogaerts but allowed David Ortiz to reach on a six-pitch walk. Napoli sent the seventh pitch of his at bat into the right field.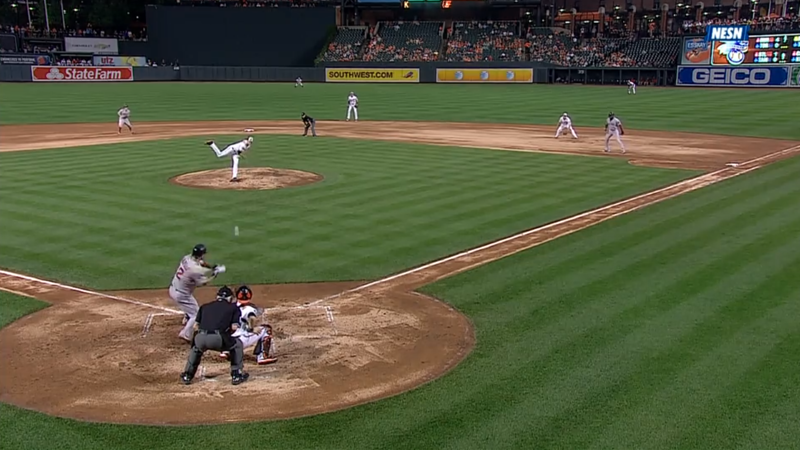 The Red Sox have to learn how to start winning these tight games given that their offense isn't clicking. Andrew Miller struck out Chris Davis, the one batter he faced. Junichi Tazawa and Koji Uehara both whiffed two batters to shut out the Orioles at home.
Game 64: June 10, 2014

Boston Red Sox
29-35
1
W: Brandon Workman (1-0)
H: Andrew Miller (4), Junichi Tazawa (5)
S: Koji Uehara (13)
No extra base hits

Baltimore Orioles
32-31
0
L: Chris Tillman (5-3)
No extra base hits