Jake Peavy had a "W" shaved into the back of his head. He went 6 innings with a line of 7 hits, 1 earned run, 2 walks, and 5 strikeouts. He was the pitcher of record when Jonny Gomes hustled down the first base line to avoid a double play, plated Dustin Pedroia, and gave the Red Sox a 2-1 lead.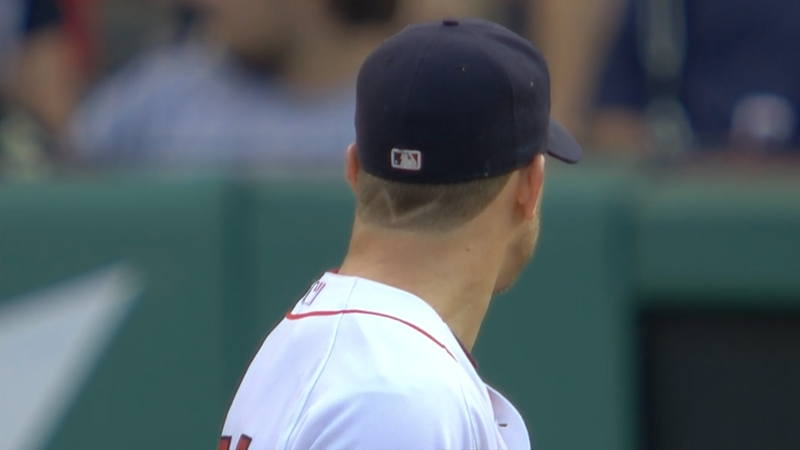 Craig Breslow toed the rubber in the seventh frame. Asdrubal Cabrera led off the inning with a sharp grounder to Jonathan Herrera. The shortstop's throw was in time but it popped out of Mike Napoli's glove. Mike Brantley followed with a single to right, where Brock Holt made yet another positional debut. Cabrera alertly dashed to third base on the hit. Jason Kipnis knocked the ball to Pedroia who went home instead of to first. The ball was there in time but A.J. Pierzynski didn't catch it.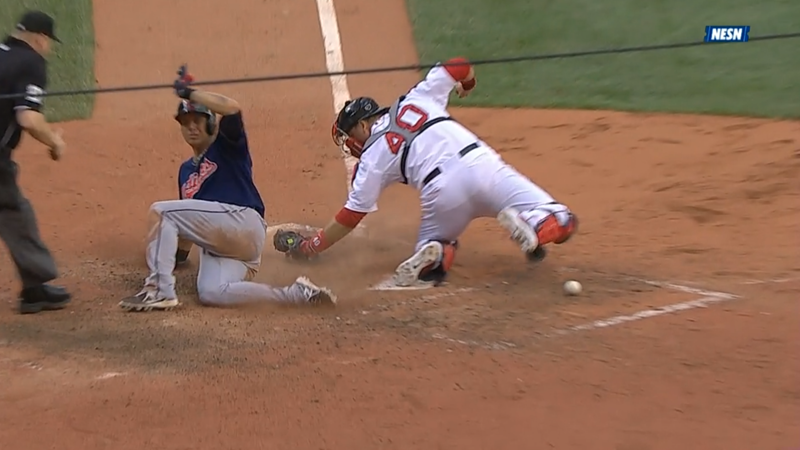 Breslow got Lonnie Chisenhall and Nick Swisher out but then walked David Murphy. Junichi Tazawa took over but then surrendered a base on balls to Carlos Santana to force in the go-ahead run.
It's another loss where the Red Sox have to take a good look at themselves in the mirror. What will it take to turn the squad's fortunes around?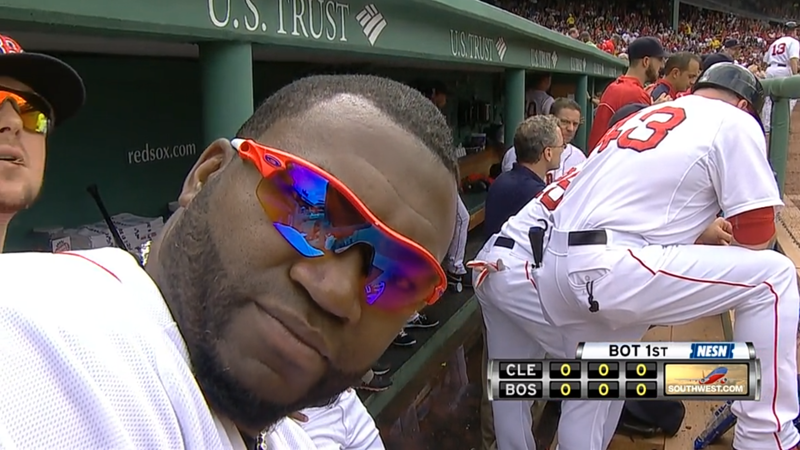 Holt added yet another position to his resume. He braved the afternoon sun in right field and even prevented Kipnis from scoring in the second inning with his adroit fielding of Swisher's double. To complete the circuit this season Holt has to play at catcher, second base, shortstop, centerfield, and pitcher. His most important position? Puppy owner.
Game 68: June 14, 2014

Cleveland Indians
34-34
3
W: John Axford (2-3)
H: Kyle Crockett (1), Bryan Shaw (10)
S: Cody Allen (7)
2B: Nick Swisher (12), Asdrubal Cabrera (17), Carlos Santana (8)
Boston Red Sox
31-37
2
BS, L: Craig Breslow (1, 2-2)
2B: David Ortiz (10), Dustin Pedroia (21), Brock Holt (11)