Clay Buchholz started his first game since May 26, 2014. In that game he walked eight batters, gave up six earned runs, and left the game with just three innings under his belt. The Red Sox prevailed in that game and broke their 10-game losing streak. This time around Buchholz didn't allow any bases on balls but surrendered three home runs. Boston's batters bailed out Buchholz, avoiding a sweep by the Mariners.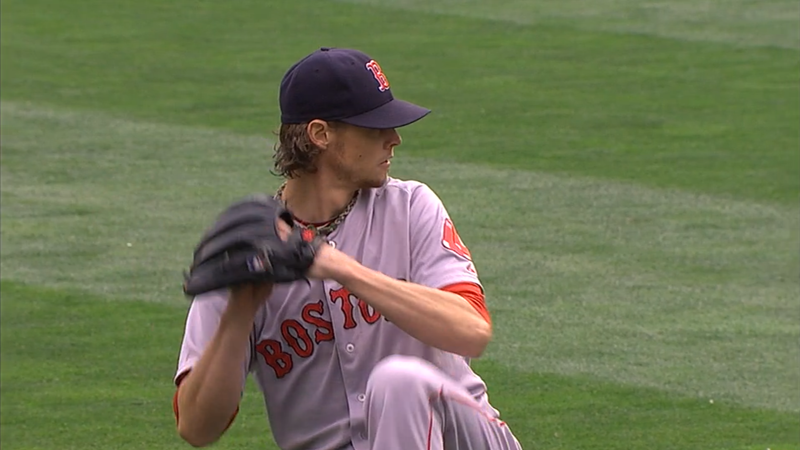 Daniel Nava saved a base hit in the fourth. Kyle Seager sent a sinking liner to right the Nava initially caught but lost in the slide. Seager thought he could capitalize on Nava's drop but got too greedy by sprinting to second after he had slowed on his turn around first. Nava threw from his butt to Stephen Drew in time to tag out Seager.
On the offensive side Nava went 3-for-4. In the third inning his gutshot single plated Jackie Bradley, Jr. to tie the game 3-3.
David Ortiz added to his legend by telling a group of kids being shepherded by Mike Carp that he would hit a home run. Sure enough Ortiz homered in the first inning. He singled in the go-ahead run in the third inning. Even when making outs Ortiz scored. The 6-3 double play he grounded into in the fifth inning generated a much-needed insurance run.
Beer box hats have really advanced since Jonathan Papelbon donned one in 2007.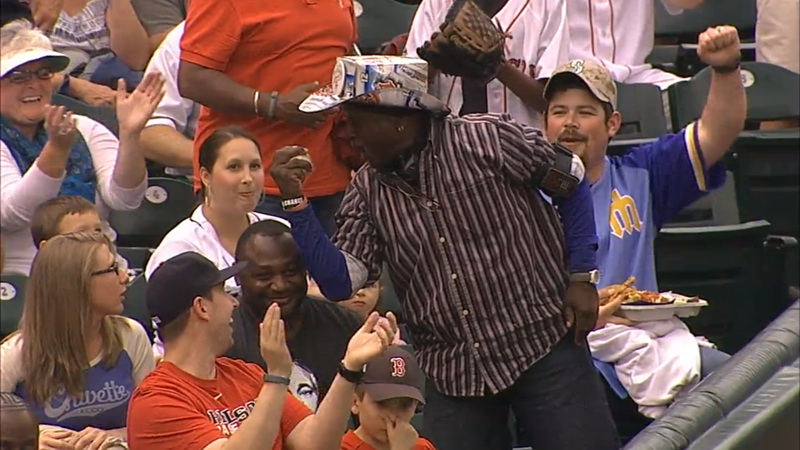 Game 79: June 25, 2014

Boston Red Sox
36-43
5
W: Clay Buchholz (3-4)
H: Andrew Miller (8)
S: Koji Uehara (16)
2B: Jackie Bradley Jr. (14)
HR: David Ortiz (18)
Seattle Mariners
42-37
4
L: Hisashi Iwakuma (5-4)
HR: Kyle Seager (12), Mike Zunino (11), Brad Miller (7)