Brock Holt robbed Brian Roberts of a home run in the second inning. It's hard to believe Holt doesn't have much experience in the outfield. He plays it like a natural. Holt should get his agent on the horn with Sony. He made that outstanding grab right in front of the electronics giant's sign.
Holt outran Jackie Bradley, Jr. in an impressive fashion and Dustin Pedroia in an expected manner in the eighth inning to snare Carlos Beltran's fly ball to shallow right-center field for a remarkable put-out.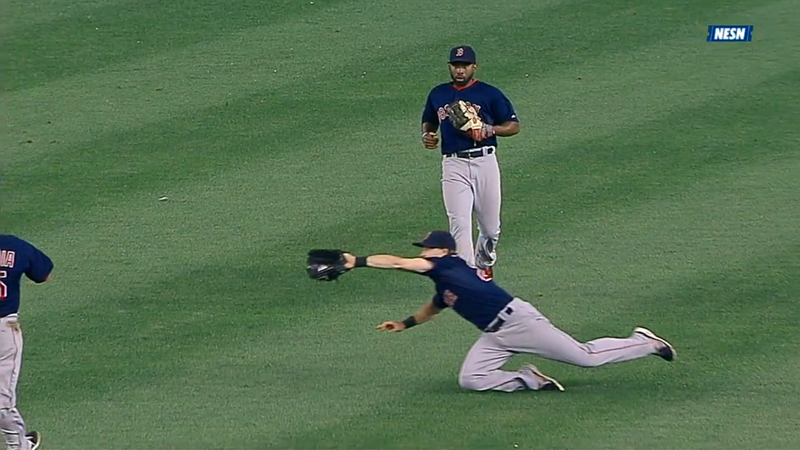 I mention Holt's defensive prowess because happenings on the other side of the ball are hardly worth mentioning. The Red Sox cobbled together three hits off Vidal Nuno, he of the 5.29 FIP and a uniform number over 50.
But sometimes it's exciting when a rookie dons a high-numbered jersey. Today the Red Sox called up Mookie Betts, who will be wearing 50. Rubby De La Rosa was sent back to Pawtucket to make room for Betts.
Game 80: June 27, 2014

Boston Red Sox
36-44
0
L: Brandon Workman (1-1)
2B: Brock Holt (14), Stephen Drew (3)
New York Yankees
41-37
6
W: Vidal Nuno (2-4)
2B: Jacoby Ellsbury (17)
HR: Kelly Johnson (5), Brett Gardner (7), Brian McCann (9)