I can't blame John Adams for drowsing. The game was delayed two hours and 28 minutes and then lasted until the 12th frame.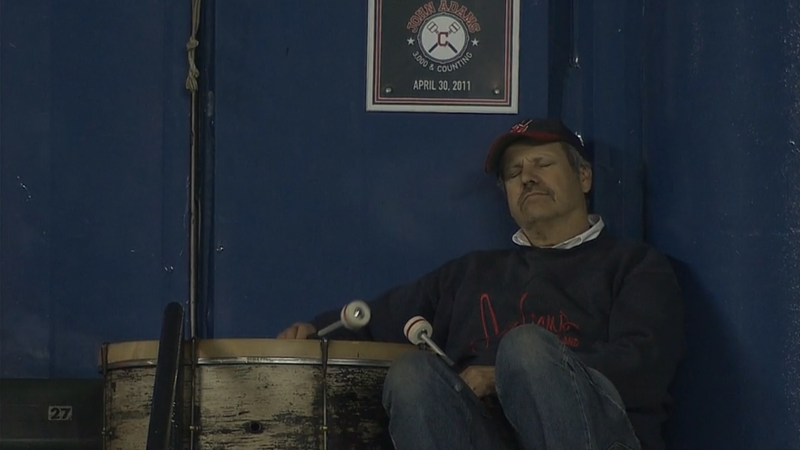 The Red Sox have been having some issues with officiating but John Farrell did prevail in the fifth inning. He challenged the call that Mike Aviles was safe and the replay showed that Stephen Drew's throw beat the runner to first.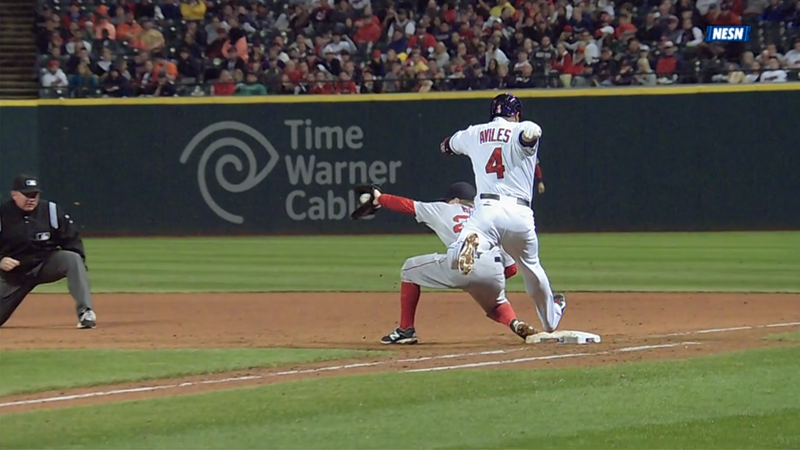 A.J. PIerzynski was ejected in the sixth inning by Quinn Wolcott after Brandon Workman walked Asdrubal Cabrera in four pitches. Pierzynski claimed it was because he disagreed with Wolcott about when the game started. Perhaps he made a comment about a small strike zone enabling a quicker game.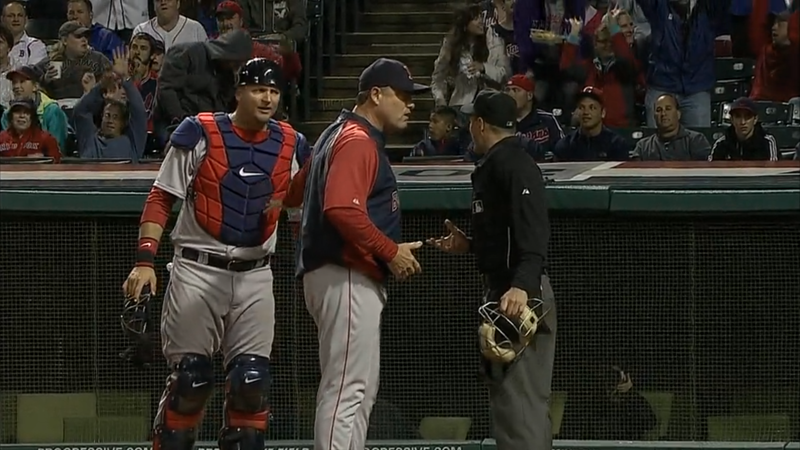 A number of Red Sox players lengthened the game with their exploits. David Ortiz's two-run homer in the sixth gave Boston the lead at the time. Brock Holt's two-run single in the seventh tied the game 4-4. Relievers Burke Badenhop, Craig Breslow, Junichi Tazawa, and Koji Uehara stifled Cleveland's offense for five innings.
In the 12th Farrell aligned the infield defense so that five fielders guarded the basepaths. There was one out and runners at the corners so a double play would have sent the game into the 13th inning. Cabrera had other plans. The shortstop sent the ball to the right field seats to win the game and pull his team to a .500 record.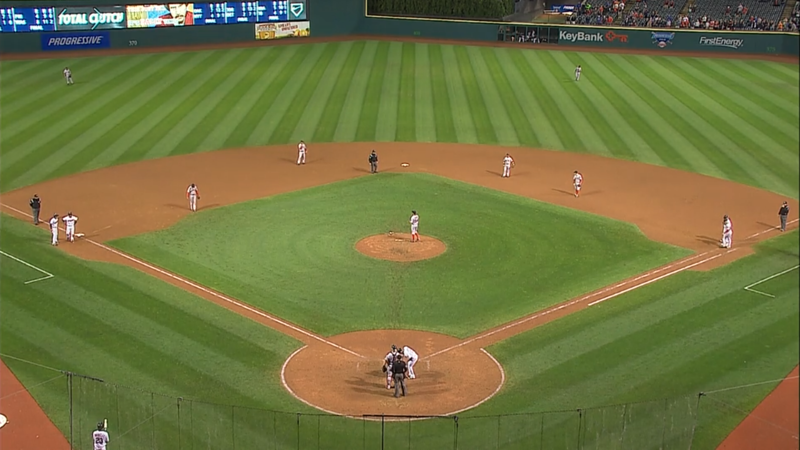 Game 59: June 4, 2014

∙ 12 innings
Boston Red Sox
27-32
4
BS: Chris Capuano (1)
L: Edward Mujica (2-2)
2B: A.J. Pierzynski (8)
HR: David Ortiz (13)
Cleveland Indians
30-30
7
W: Carlos Carrasco (1-3)

2B: Jason Giambi (1)
HR: Asdrubal Cabrera (5)