Koji Uehara's family name means above the plain; 上 is "above" and 原 is plain, field, or prarie. Kōji (it's a long "o" sound) is broken down as 浩, meaning broadminded, magnanimous, great, and prosperous and 治 seems to mean treatment. It should mean "effusive dugout presence" because this guy doesn't hold back when he celebrates a successful outing with his teammates. His exuberance contrasts with the low-key demeanor of fellow countryman Hideki Okajima or even US-born relievers. Maybe he's the relief pitcher version of Dustin Pedroia.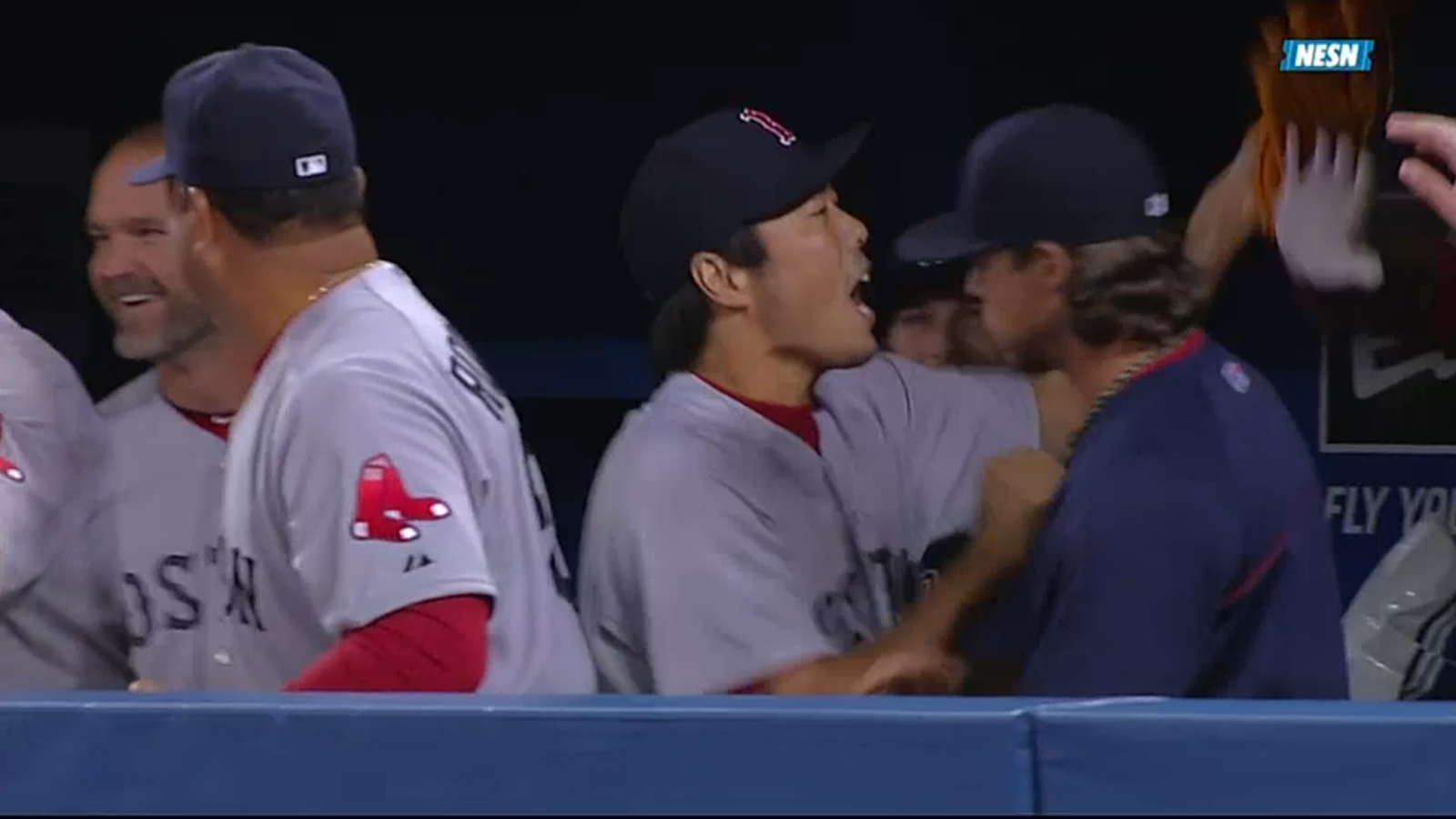 John Farrell was booed at every opportunity. At one point he had something thrown at him, a surprising incident in ever-polite Canada. And who knew Geddy Lee could throw so far?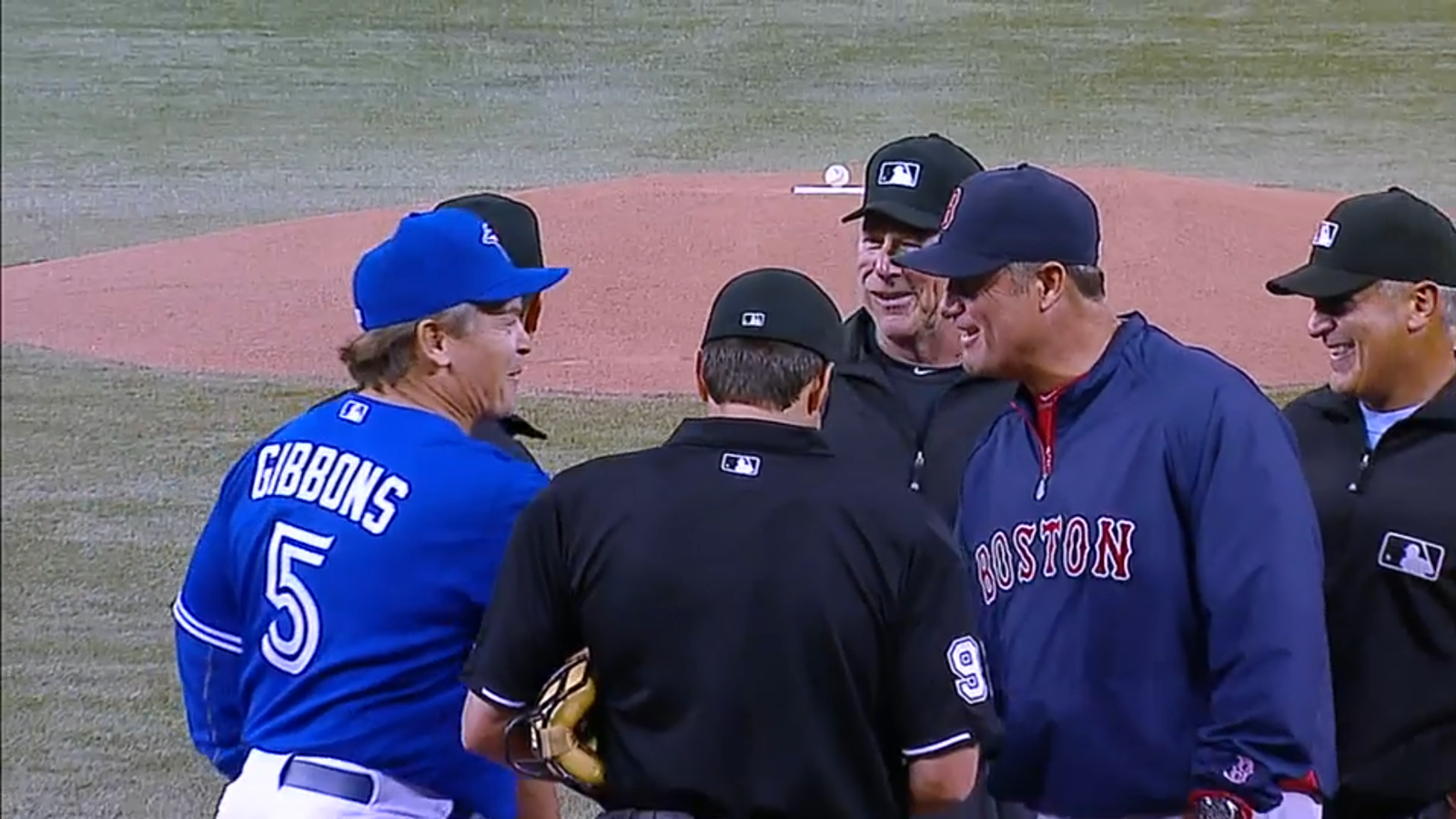 Farrell needed a pair of these, and so does everyone who wants to stop hearing about Bobby Valentine, who just won't stop talking about the raw deal he thought he got in Boston.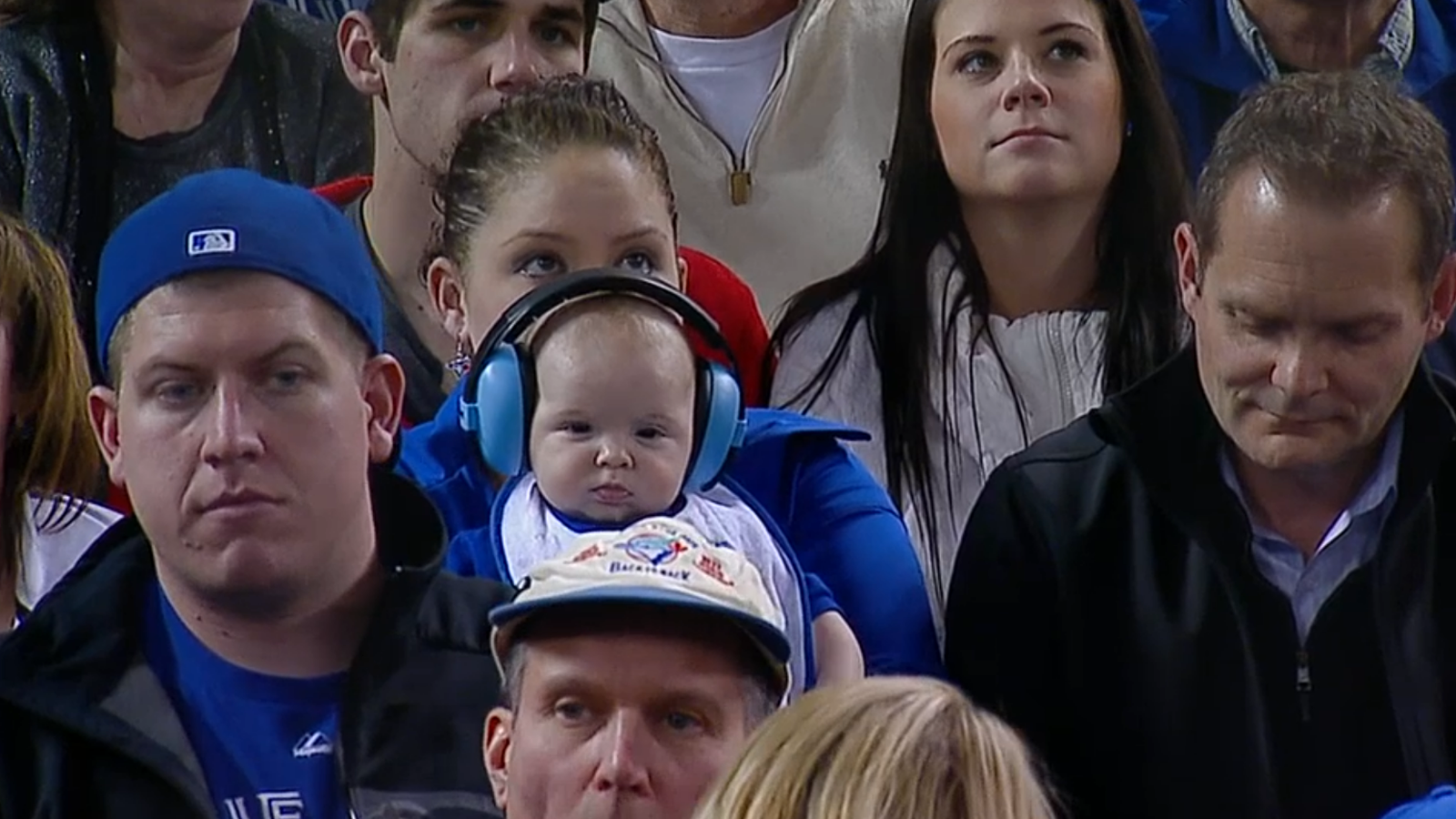 These kids below aren't illustrating the actual size of Valentine's ego. As far as Red Sox promotions go, the shirt on the kid on the left says it all. It definitely wasn't a Bonifiasco.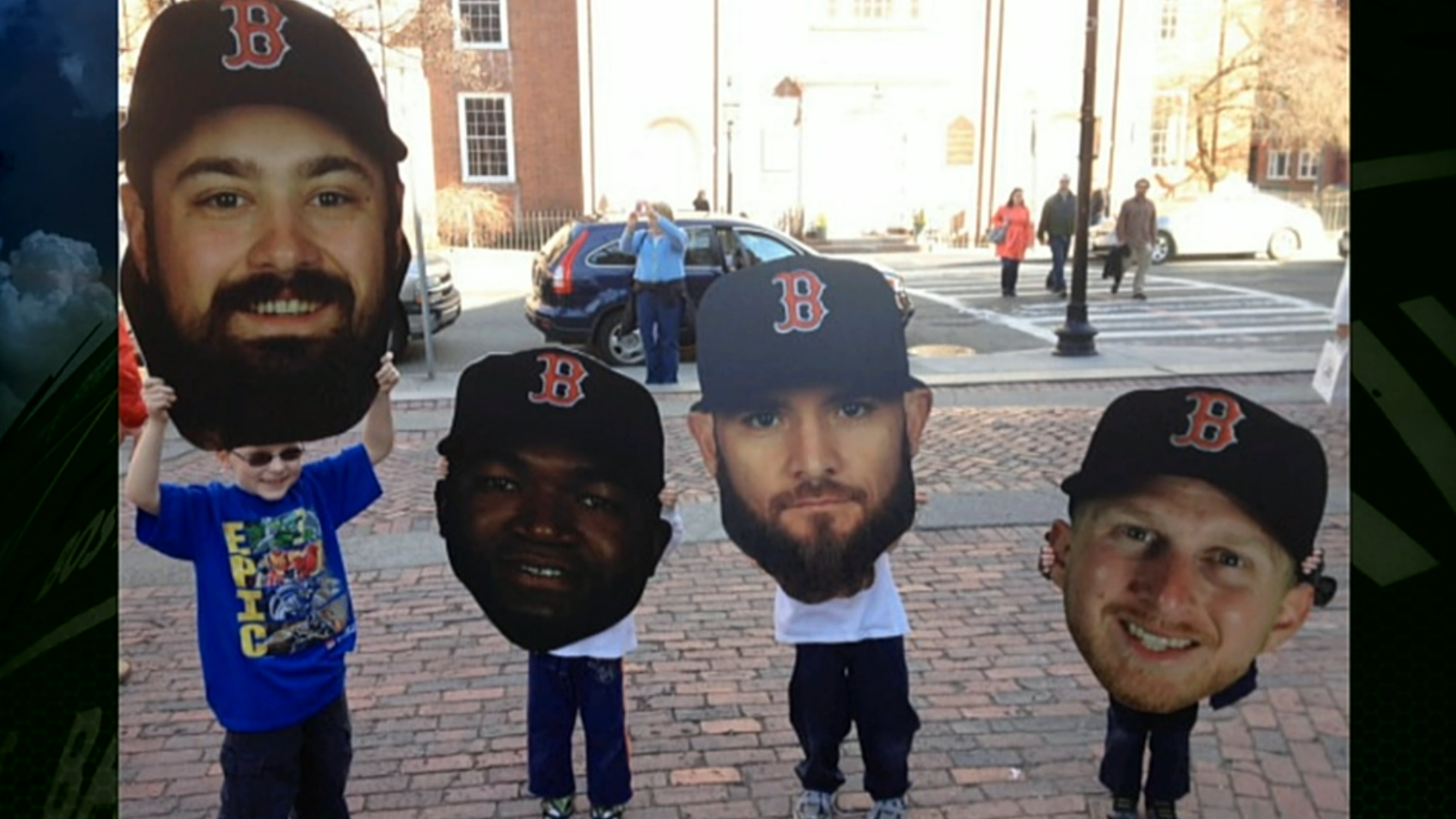 Game 4: April 5, 2013

Boston Red Sox
3-1

6
H: Koji Uehara (2), Andrew Bailey (2)
BS, W: Junichi Tazawa (1, 1-0)
S: Joel Hanrahan (1)
2B: Pedro Ciriaco (1), Will Middlebrooks (1), Dustin Pedroia (1)
HR: Mike Napoli (1), Middlebrooks (1)
Toronto Blue Jays
1-3

4
L: Esmil Rogers (0-1)

2B: Jose Reyes – 2 (2), Colby Rasmus (1), J.P. Arencibia (2), Rajai Davis (1)
3B: Melky Cabrera (1)
HR: Mark DeRosa (1), Reyes (1)