David Ortiz returned to Boston and the Red Sox yesterday, just in time for the first game at Fenway since the Boston Marathon bombing. "This jersey that we wear today, it doesn't say "Red Sox," it says "Boston." We want to thank you Mayor Menino, Governor Patrick, the whole police department for the great job they did this past week," said Papi.
After a slight pause Ortiz continued. "This is our fucking city. And nobody is going to dictate our freedom. Stay strong. Thank you." Even FCC Chairman Julius Genachowski didn't have a problem with Ortiz's words. "David Ortiz spoke from the heart at today's Red Sox game. I stand with Big Papi and the people of Boston - Julius," he tweeted.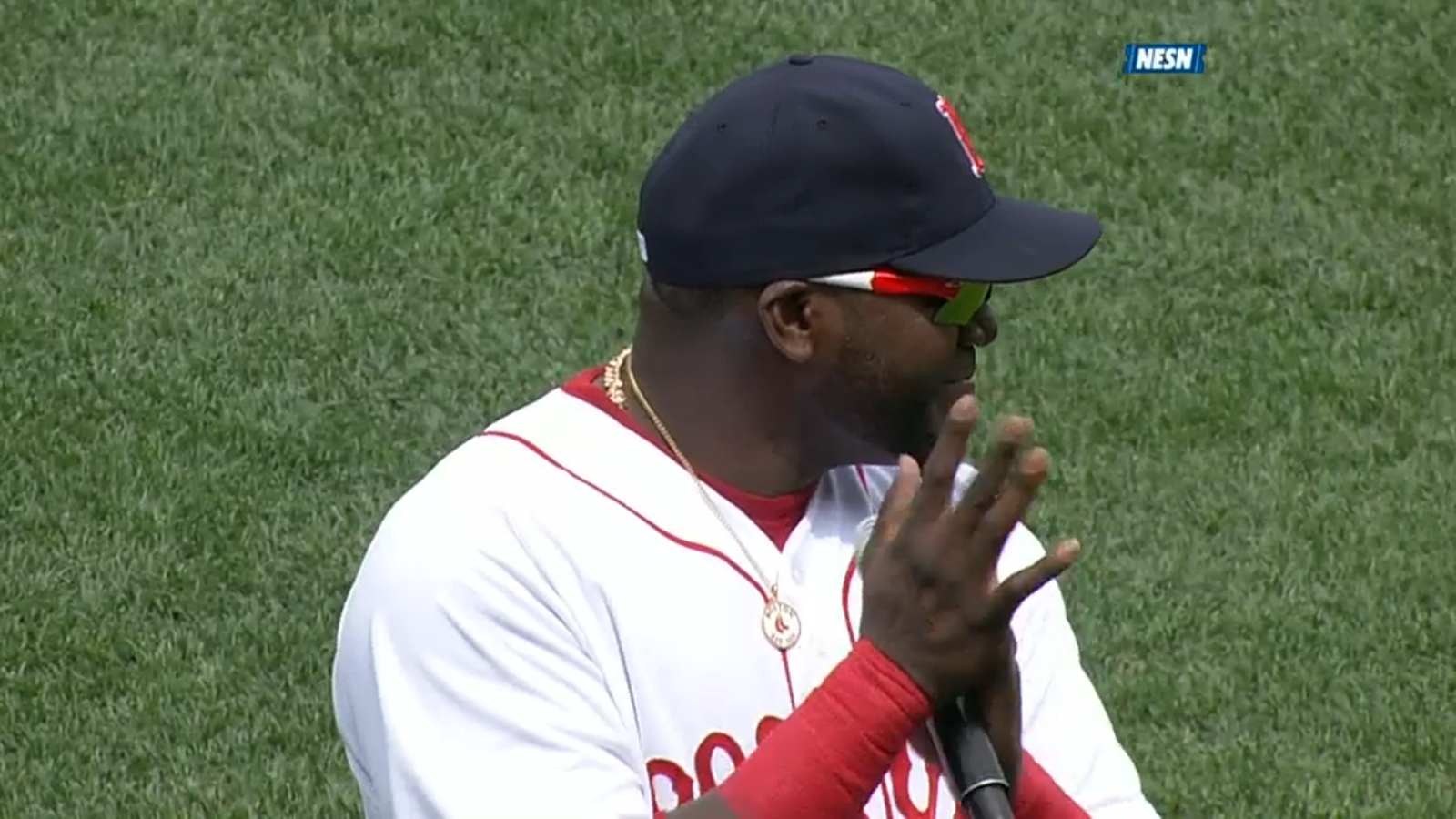 The Green Monster displayed the "B strong" logo proudly.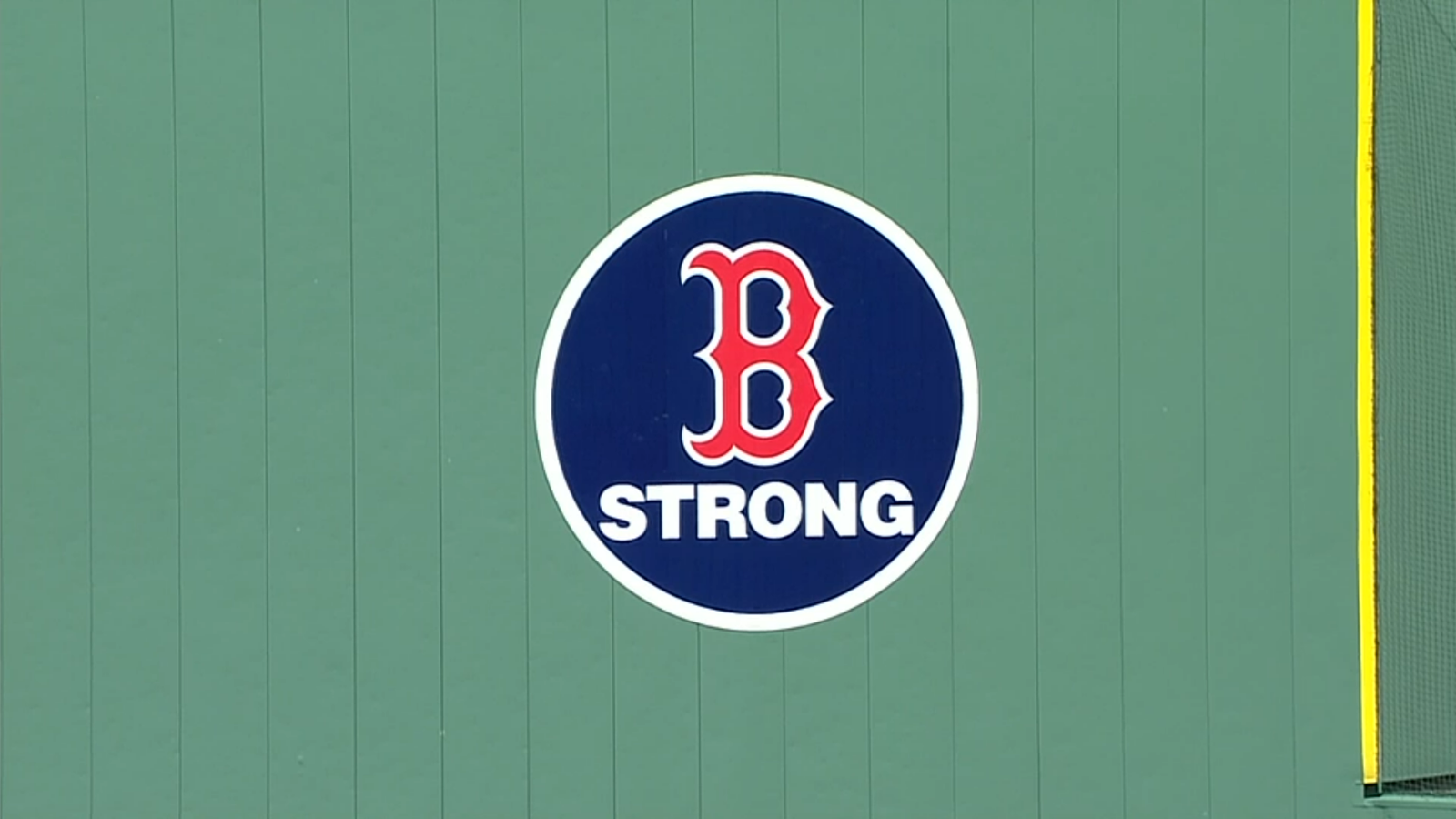 As did the home team's jerseys. For the first time since 1911 the home jerseys had the city's name on the front rather than the team name.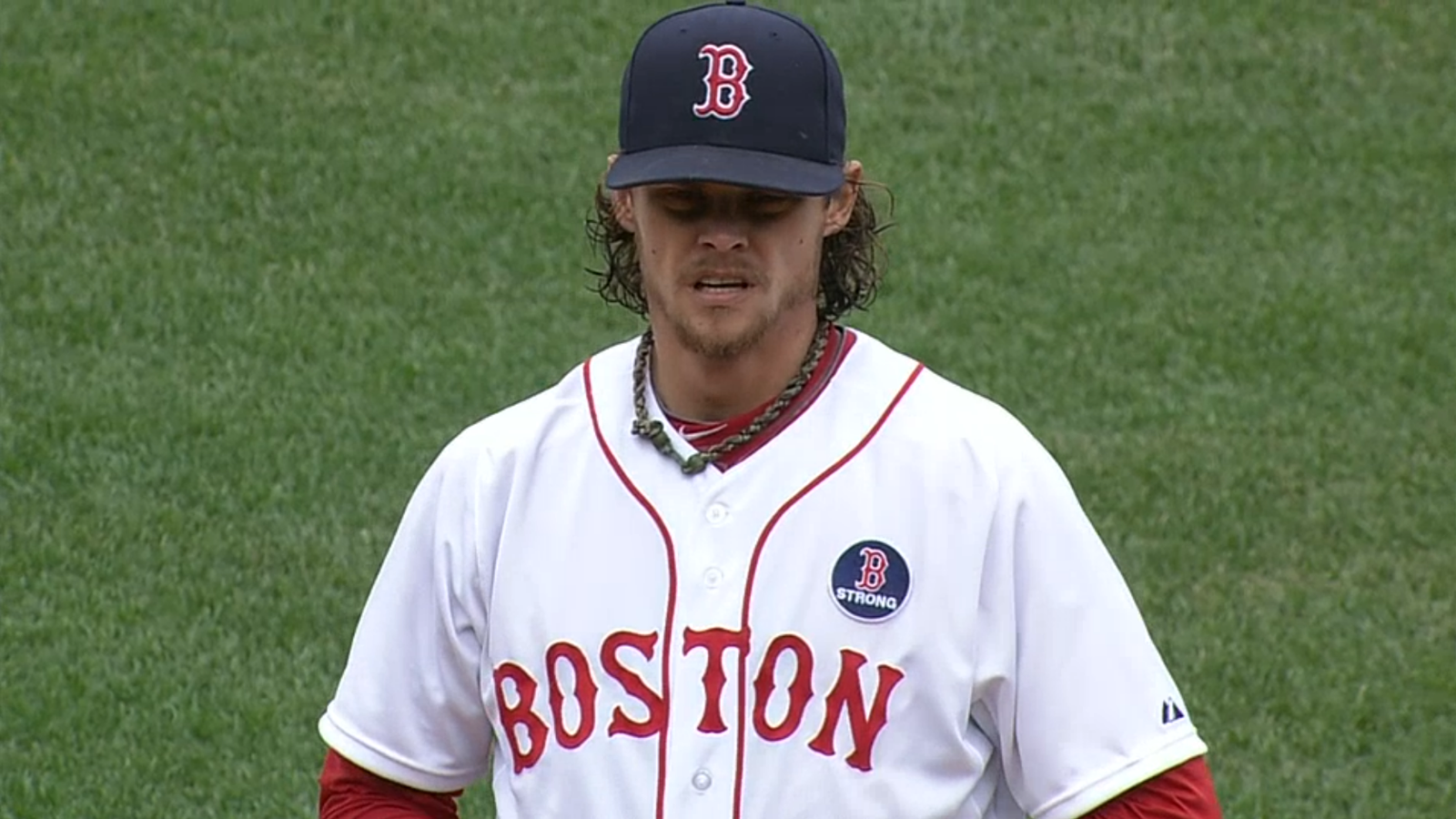 It was a tense, low-scoring game. The Royals scored first when Jeff Francoeur drove in Lorenzo Cain in the fifth. David Ortiz singled to Cain in the sixth to plate Jacoby Ellsbury to tie the game. Kansas City took the lead right back in the seventh when Cain again scored, this time tripled in by Salvador Perez.
Who else but Daniel Nava to clout a pivotal home run at Fenway? Nava had to top the drama of Neil Diamond singing "Sweet Caroline" live with the crowd in the eighth inning.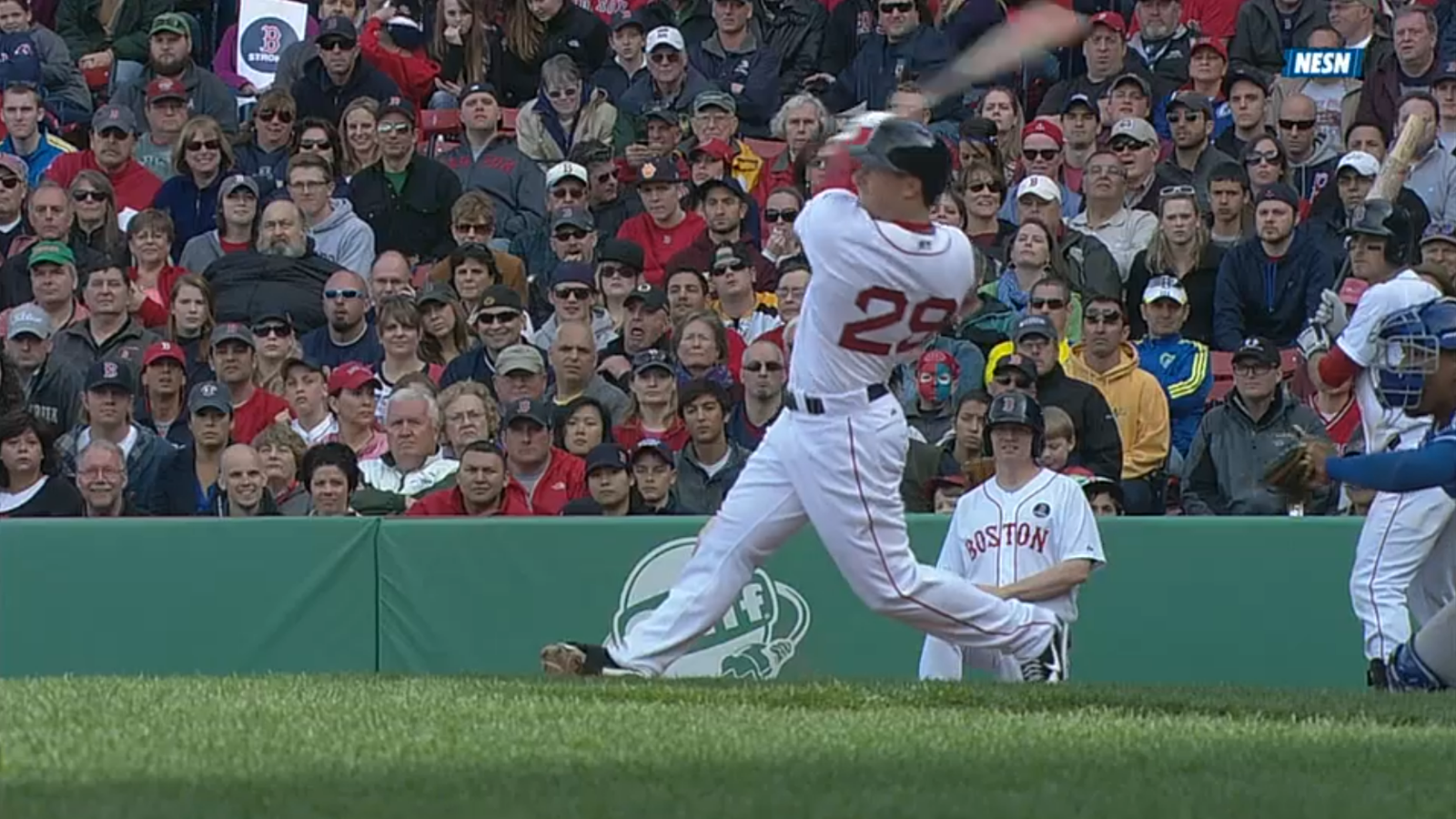 Nava's three-run home run in the eighth gave just enough of a lead so that Cain's solo home run in the ninth didn't matter.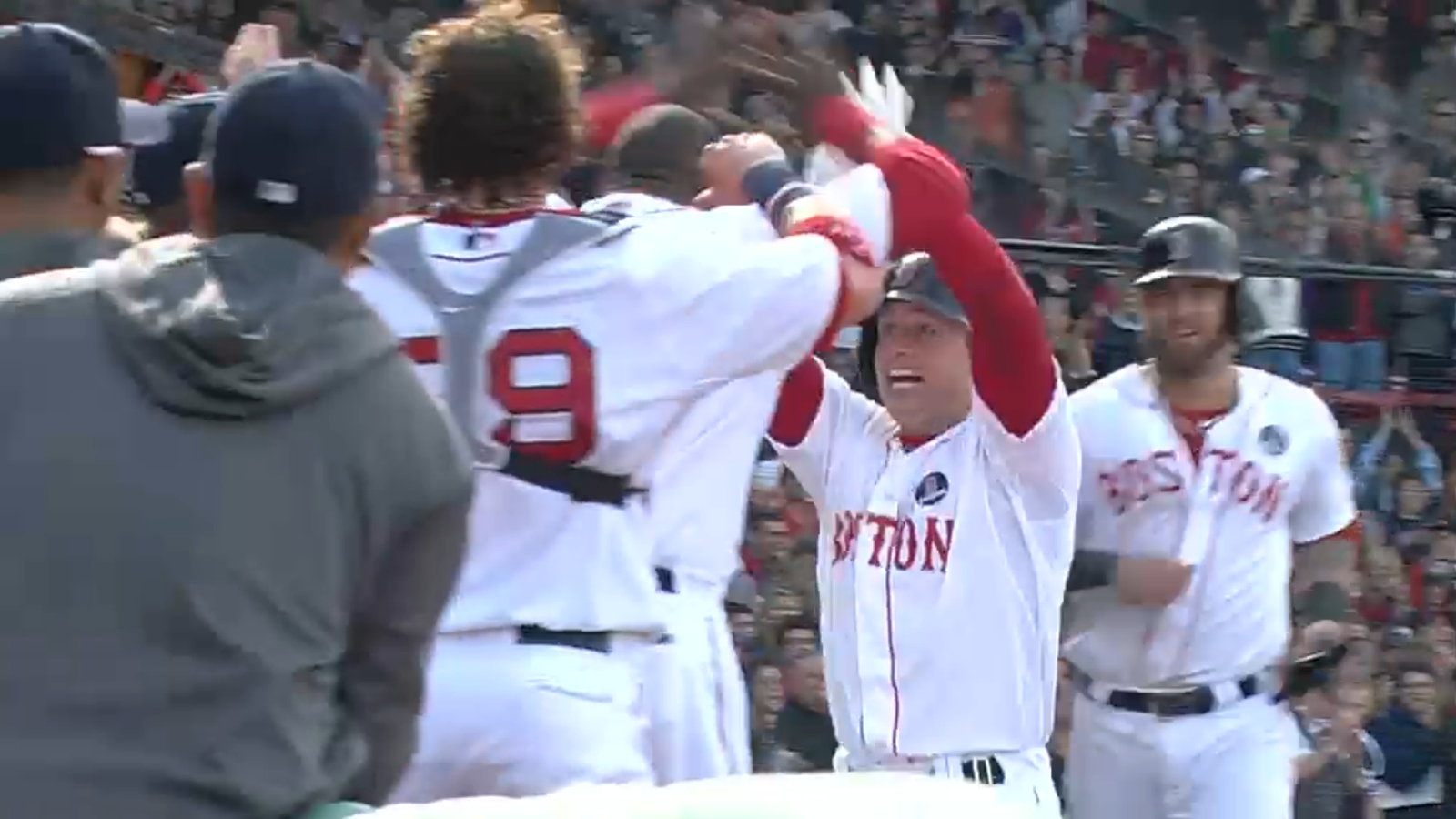 Game 16: April 20, 2013

Kansas City Royals
8-7
3
H: Aaron Crow (3), Tim Collins (2)
BS, L: Kelvin Herrera (1, 1-2)

2B: Lorenzo Cain – 2 (4), Alex Gordon (4)
3B: Salvador Perez (1)
HR: Cain (1)
Boston Red Sox
12-4

4
W: Clay Buchholz (4-0)
S: Andrew Bailey (3)
2B: Jonny Gomes (2)
HR: Daniel Nava (4)