Ryan Dempster pitched to his son before the game. The placid scene brought a moment of normalcy back to what has been turbulents times in Boston. The tot is already a better hitter than his father.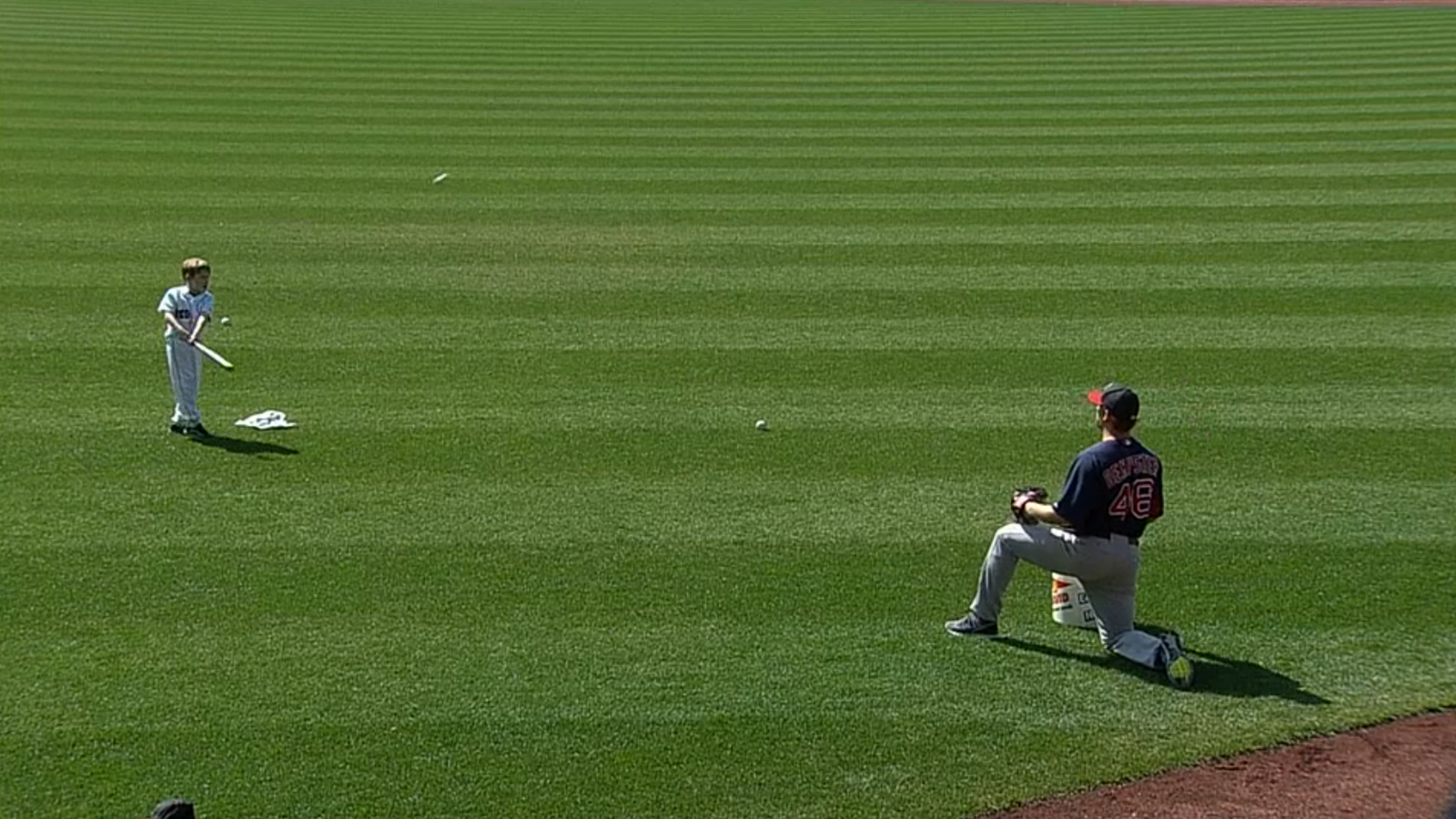 While Mike Carp impressed on the offensive side Shane Victorino dazzled with his bat and glove. The Mauian went 3-for-3 with two runs. When Lonnie Chisenhall tried to stretch a single into a double in the third Victorino soundly disabused him of his extra base aspirations with an outfield assist.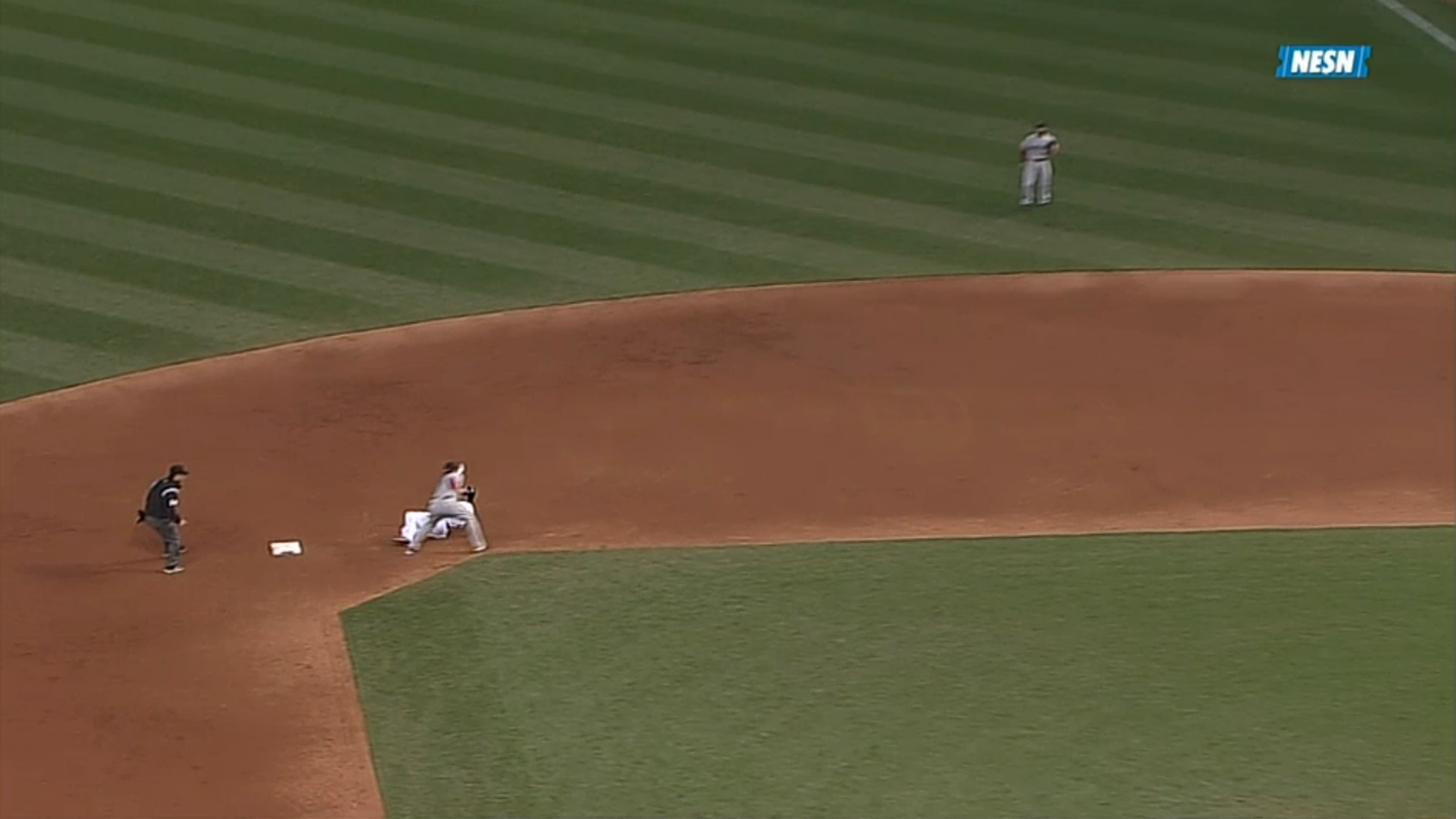 Victorino also staunched an incipient rally in the fifth. With the bases loaded and two down Asdrubal Cabrera launched the ball into Victorino's range. The right fielder snared the ball on his backhand headed towards the fences.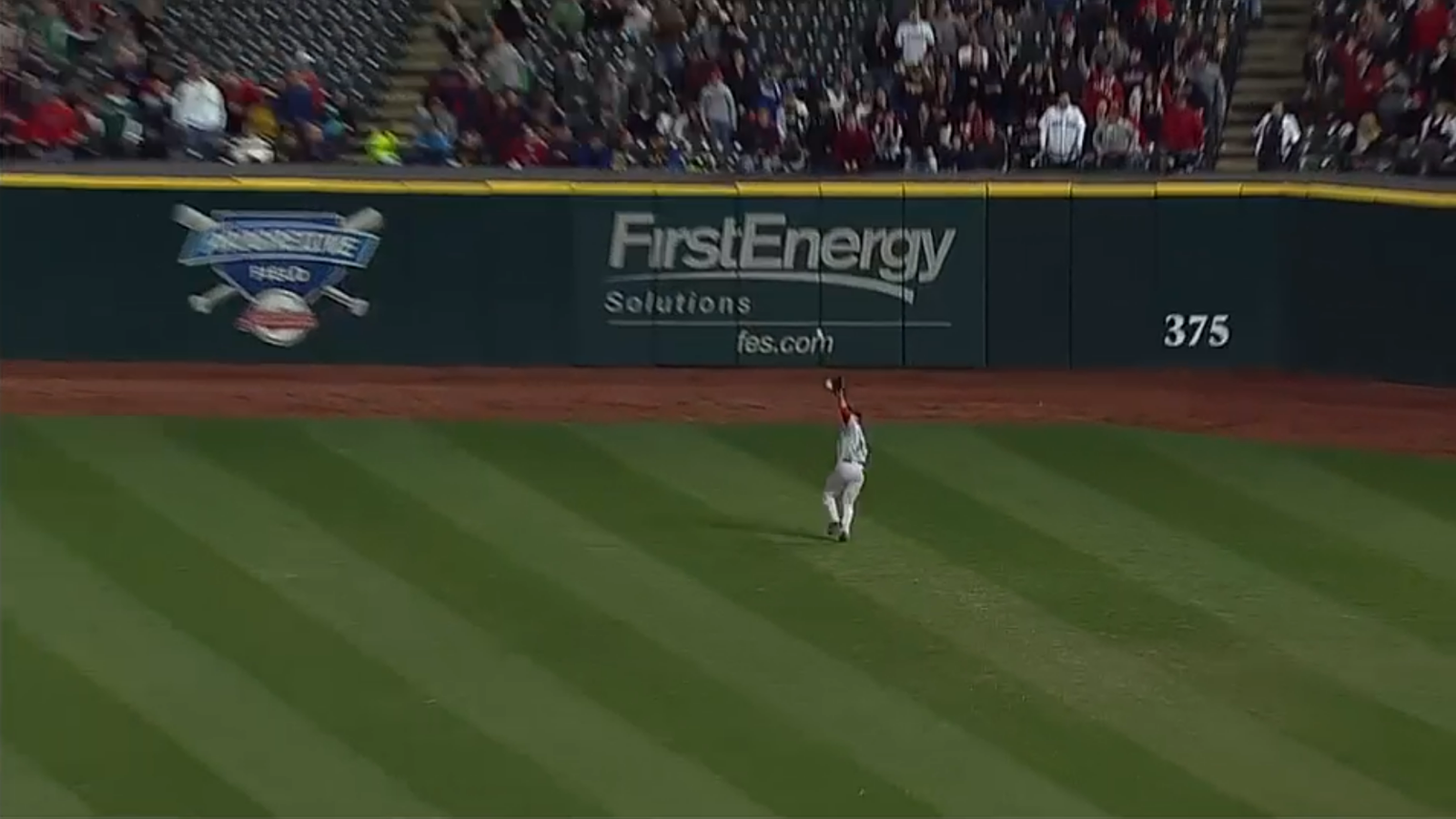 Game 14: April 17, 2013

Boston Red Sox
10-4

6
W: Alfredo Aceves (1-0)
H: Junichi Tazawa (3), Koji Uehara (4)
S: Andrew Bailey (1)
2B: Mike Carp – 2 (2), Mike Napoli (7)
3B: Carp (1)

Cleveland Indians
5-8

3
L: Justin Masterson (3-1)

2B: Drew Stubbs (3), Mark Reynolds (3)
HR: Nick Swisher (2), Jason Giambi (1)