After the sordid scrutiny of his private life by the media I may have felt a twinge of pity. When he had to have Tommy John surgery and missed the entirety of the 2012 season I resented seeing his seemingly surly face in the dugout. But by all accounts John Lackey worked hard to return to the game, saying and doing all the right things to be a standup teammate.
So when he clutched his pitching arm after uncorking a wild pitch to Jose Reyes, I felt sorry for Lackey. The Canadian fans thought that Lackey was throwing at Reyes and booed him, but even after they realized it was an injury they continued to jeer. Even if it were animus directed at John Farrell, they could have realized the nuances of pitching injuries in baseball and realized this could be Lackey's last major league memory.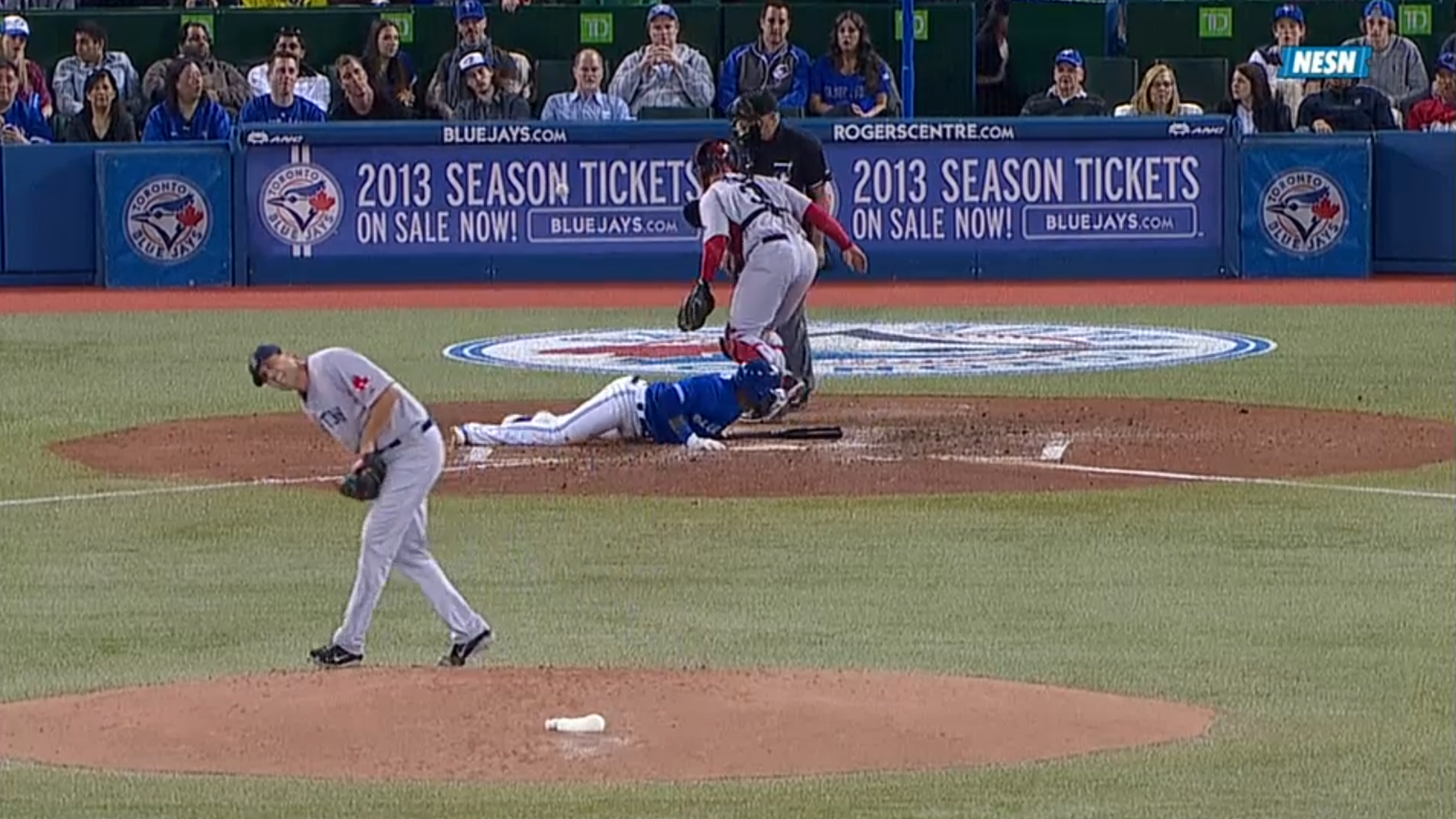 Jerry Remy seemed a bit put out that his partner Don Orsillo was two-timing him with the opposition's color analyst Buck Martinez. Martinez and Orsillo had plans for dinner at a fancy restaurant (7:30, way too late for Remy). Orsillo claimed that he was going because Martinez would be paying, but the silver-haired broadcaster disabused that notion.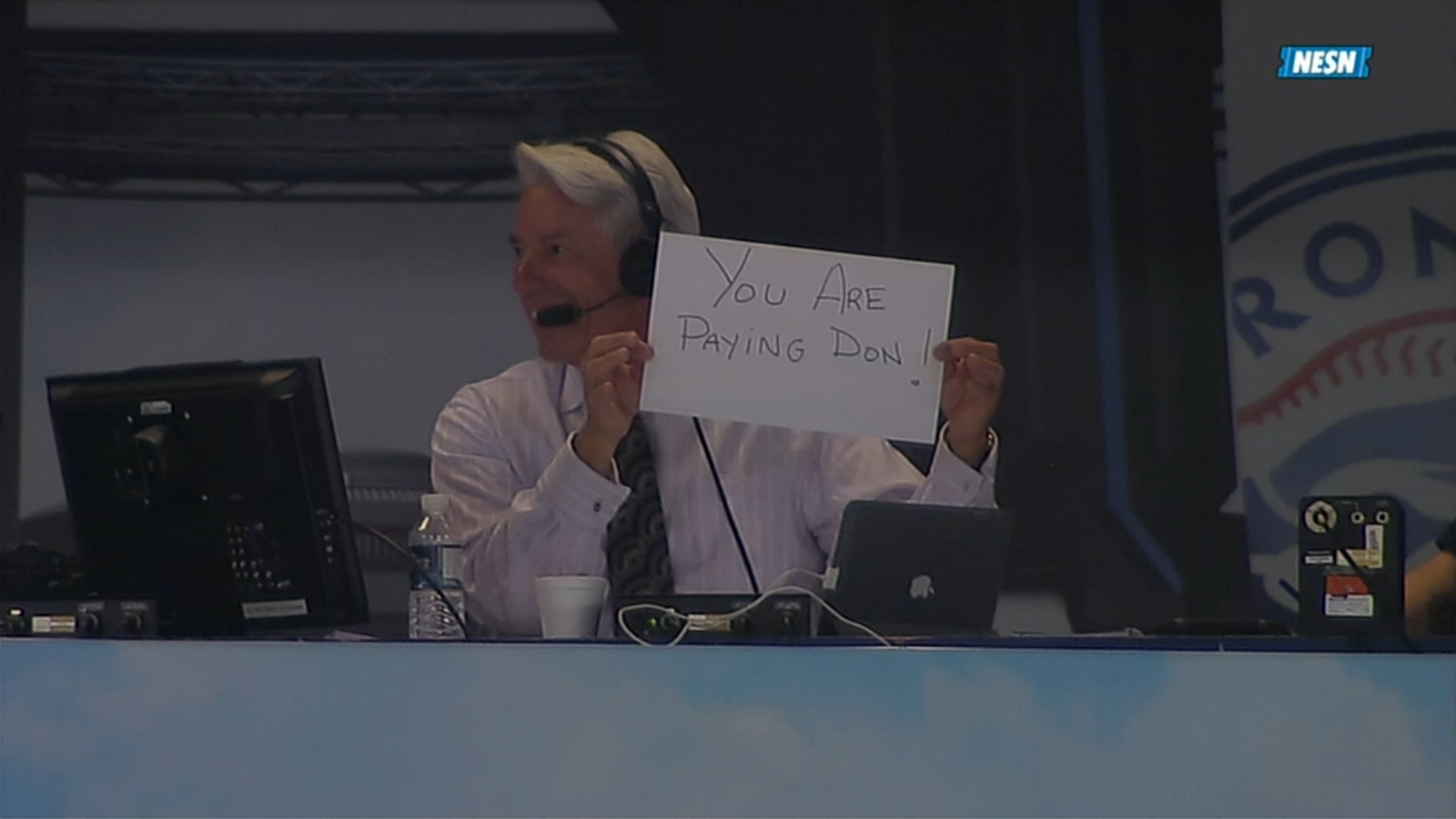 The Toronto Blue Jays don't have a winning record but it is clear why some pundits are predicting that they will reign supreme in the AL East. I am already tired of Reyes and wouldn't have blamed Lackey or any other pitcher for trying to knock him down. When Jose Bautista returns this lineup will be even more lethal. Winning this series (and future series) against this team could be the difference between a wild card spot and playoff futility.
Game 5: April 6, 2013

Boston Red Sox
3-2

0
L: John Lackey (0-1)
2B: Jacoby Ellsbury (1)
Toronto Blue Jays
2-3

5
W: J.A. Happ (1-0)
H: Steve Delabar (1)
2B: J.P. Arencibia (3)
HR: Arencibia (3), Colby Rasmus (2)