Before the game a young Cleveland fan named Dylan Fantone gave Dustin Pedroia a sign that said, "From our city to your city: Our hearts and prayers go out to you Boston. Love, Cleveland." Brian Fantone has raised a fine young man, indeed.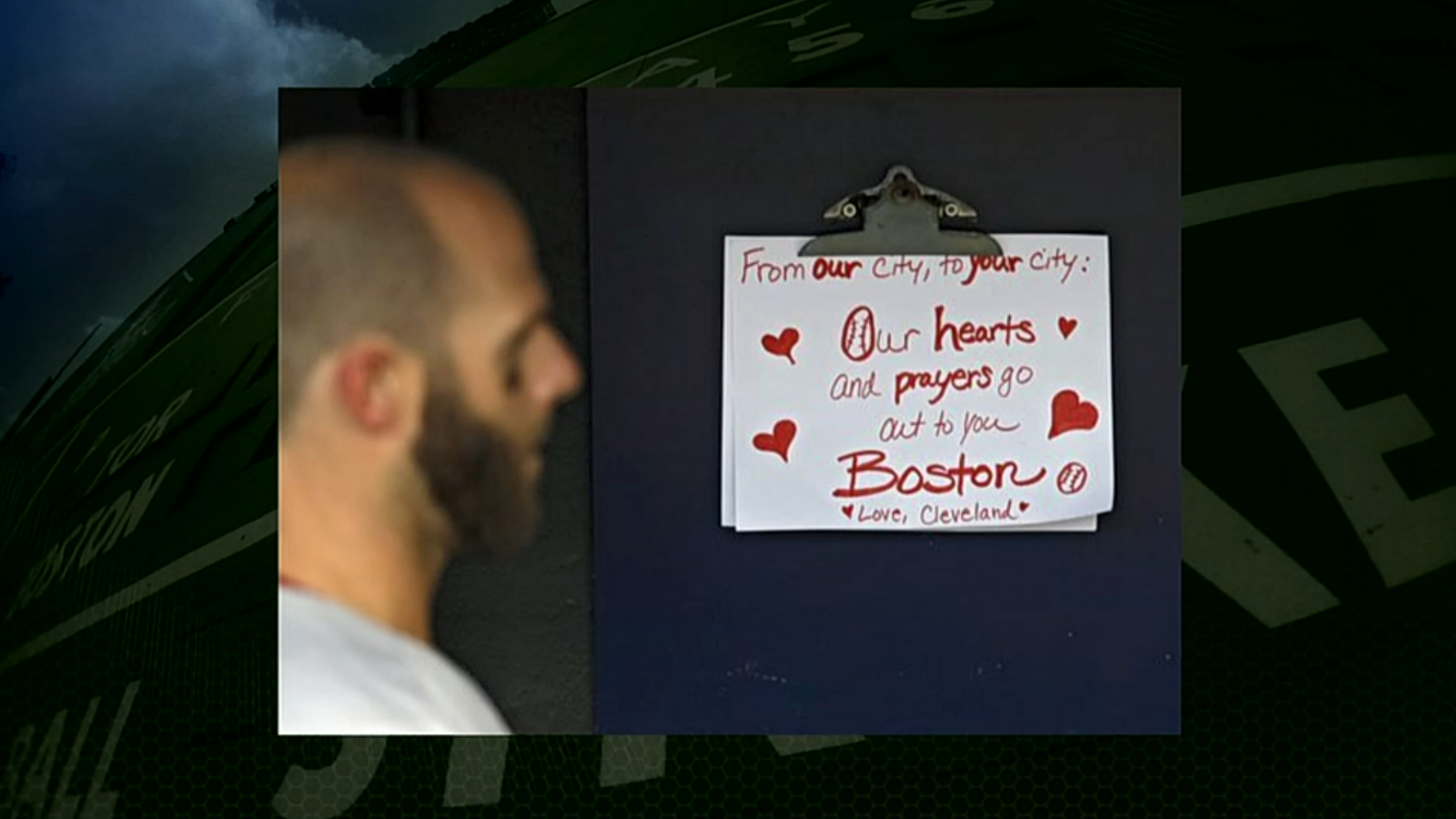 Another Cleveland fan, John Adams, has his own Wikipedia page. Steadfastly he drummed away, even as Jon Lester struck out five, through Zach McAllister's jams, and as Bryan Shaw surrendered the lead in the seventh.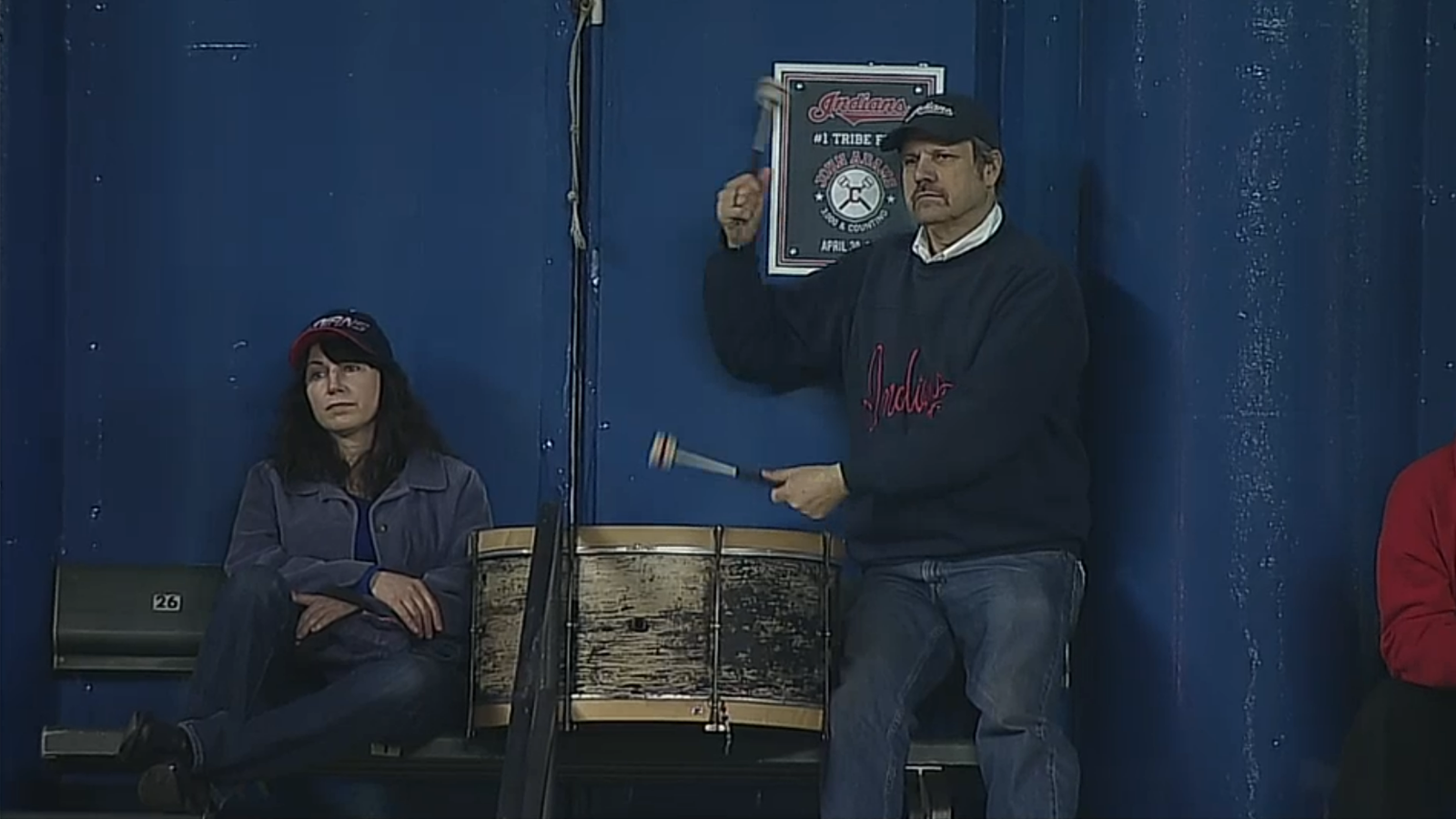 Even with the tragedies in Boston on his mind Lester pitched well. He lasted seven innings, only allowed a single base on balls, four hits, and two earned runs. The southpaw seems to have rebounded from the issues that plagued him last season.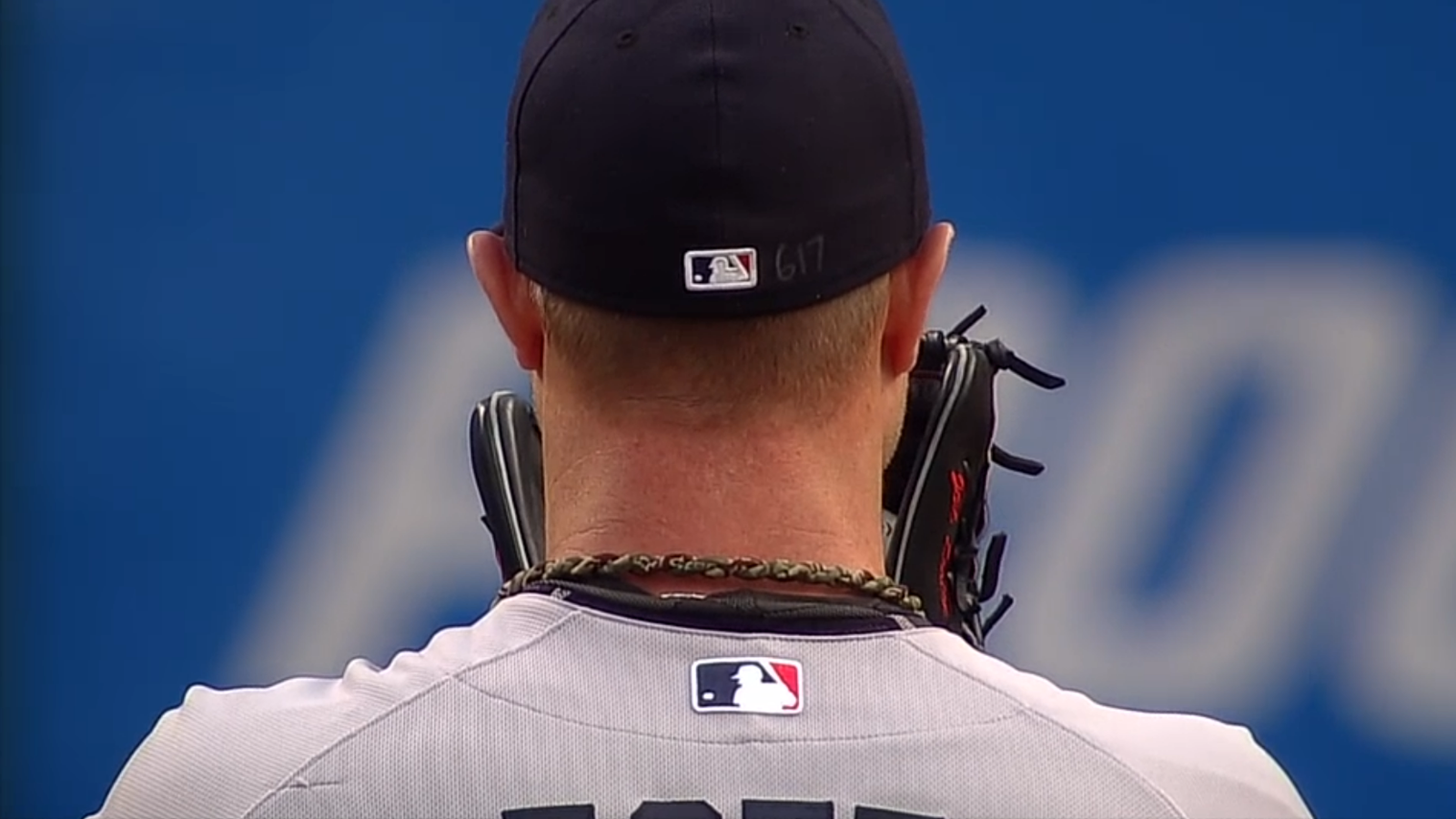 Mike Napoli supported Lester's win with an RBI single in the seventh. His profile needs to be updated with "speed demon;" the slugger legged out a triple in the second. He was a bit winded after his jaunt around the bases, particularly in the 81 degree heat.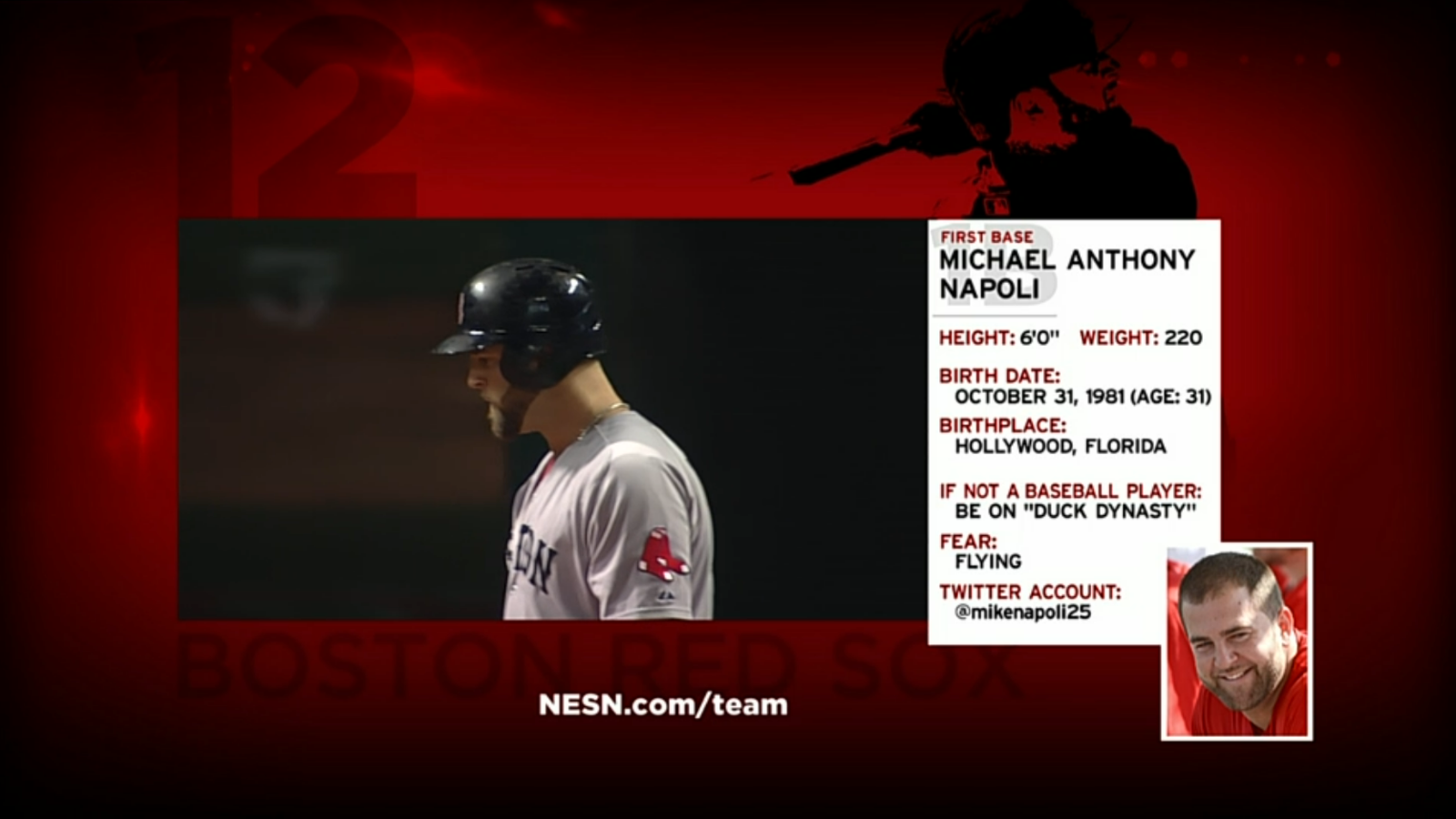 Alfredo Aceves was somehow not affected by the heat. He even donned a balaclava and took a few warm-up swings.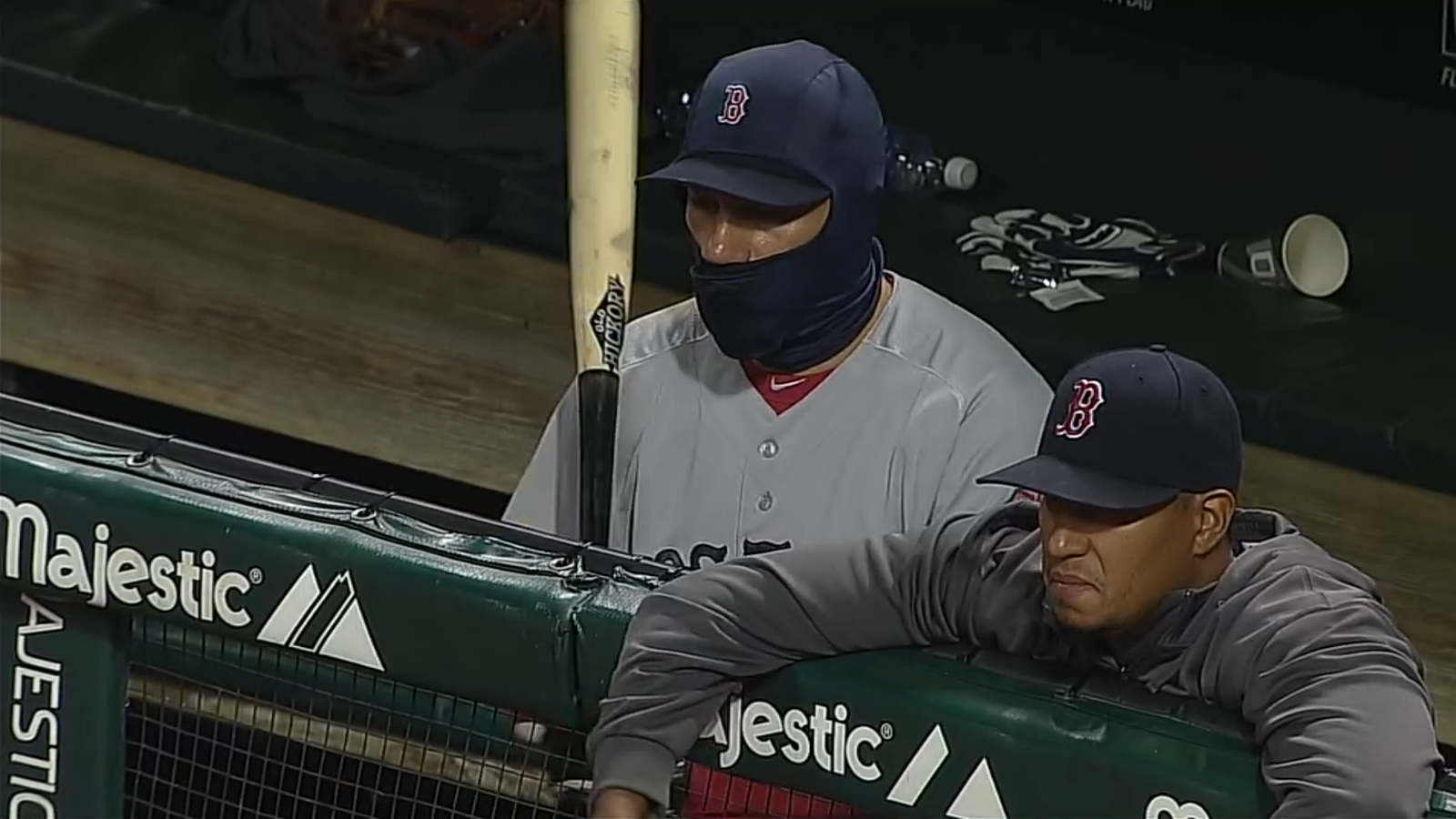 I would have written this sooner but for the astonishing events that unfolded in Cambridge and Watertown. Boston Marathon bombers Tamerlan and Dzhokhar Tsarnaev were pursued, resulting in the death of the former and the capture of the latter. They say that hitting a major league pitch is the hardest thing to do in sports. I imagine the hardest thing to do as a law enforcement officer is to stay one's own desire for vindication and take down a suspect alive. They are the real winners, the real heroes.
Game 15: April 18, 2013

Boston Red Sox
11-4

6
W: Jon Lester (3-0)
H: Koji Uehara (5)
S: Andrew Bailey (2)
2B: Jacoby Ellsbury (3)
3B: Mike Napoli (1)
HR: Jarrod Saltalamacchia (3)
Cleveland Indians
5-9

3
L: Zach McAllister (1-2)

2B: Mark Reynolds (4), Mike Aviles (1), Carlos Santana (5)