Three young fans held signs cheering on Boston and the three franchises currently in season. While they didn't get to enjoy an on-field victory at Fenway, the Bruins beat the Florida Panthers and the games were played in a city at peace.
To match this trio of signs there was nearly a triple play, the sweetest of plays. In the ninth Alex Wilson took the mound and ceded consecutive singles to Mike Moustakas and Jeff Francoeur. Salvador Perez grounded out to Will Middlebrooks who immediately relayed to Dustin Pedroia. Pedroia's throw was affected by Francoeur's slide into second. Mike Napoli had to dig out the ball and by that time Perez was just safe.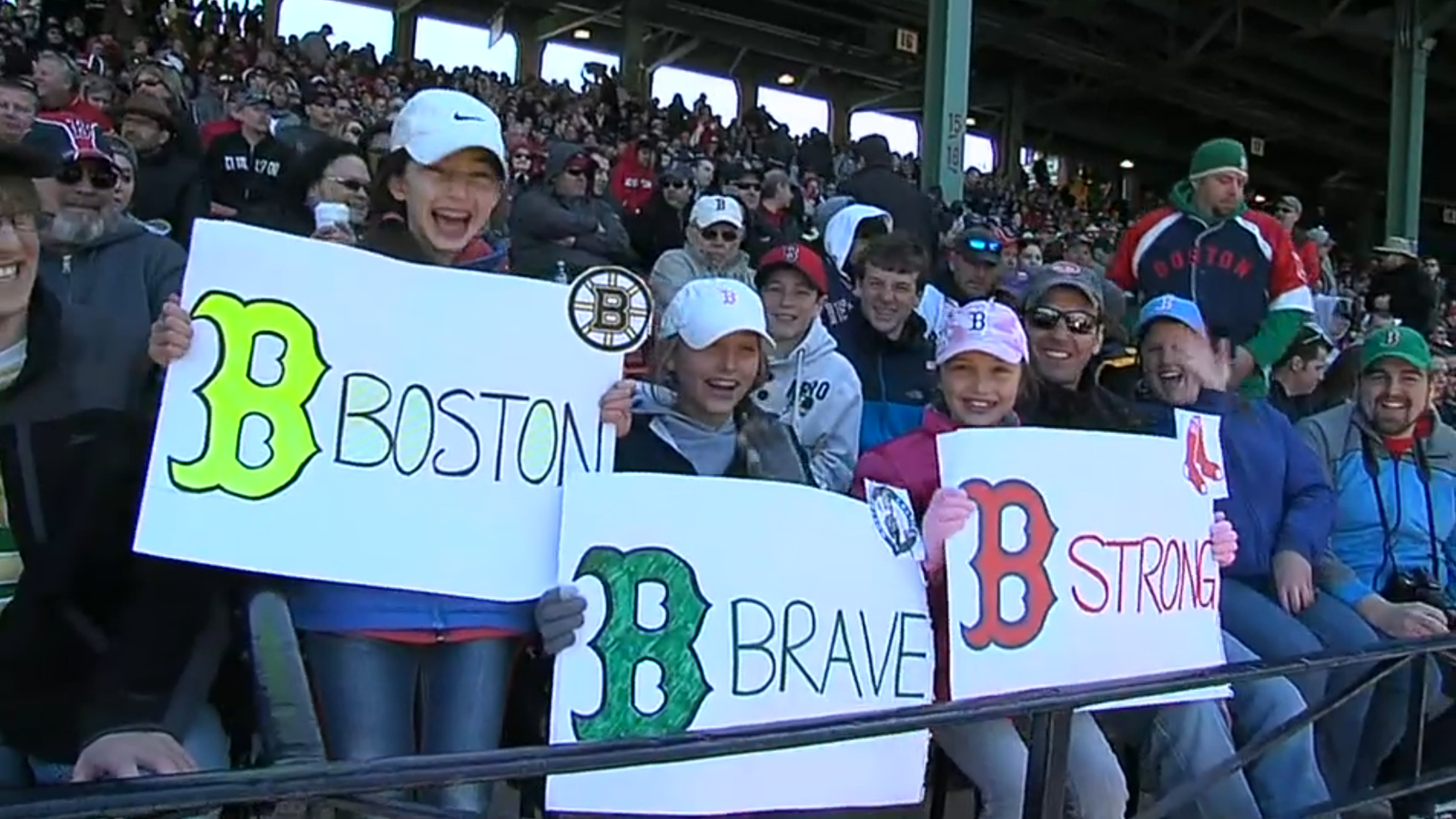 Vermont's biggest export is maple syrup and its second seems to be team mascots. Fenway was invaded by mascots from the Green Mountain State. Skip, the derpy woodchuck, represented the Vermont Mountaineers, a collegiate summer baseball team in the New England Collegiate Baseball League. Rather more menacing was Rally from the University of Vermont Catamounts. He has a Twitter account (not maintained by the university) where he last tweeted, "I'm out having a great time, stopping at all the campus block parties going on. Come out and say hi!" Last but not least was Champ, the Vermont Lake Monster. Shyer than his two compatriots, Fenway fans were lucky to get a glimpse of him.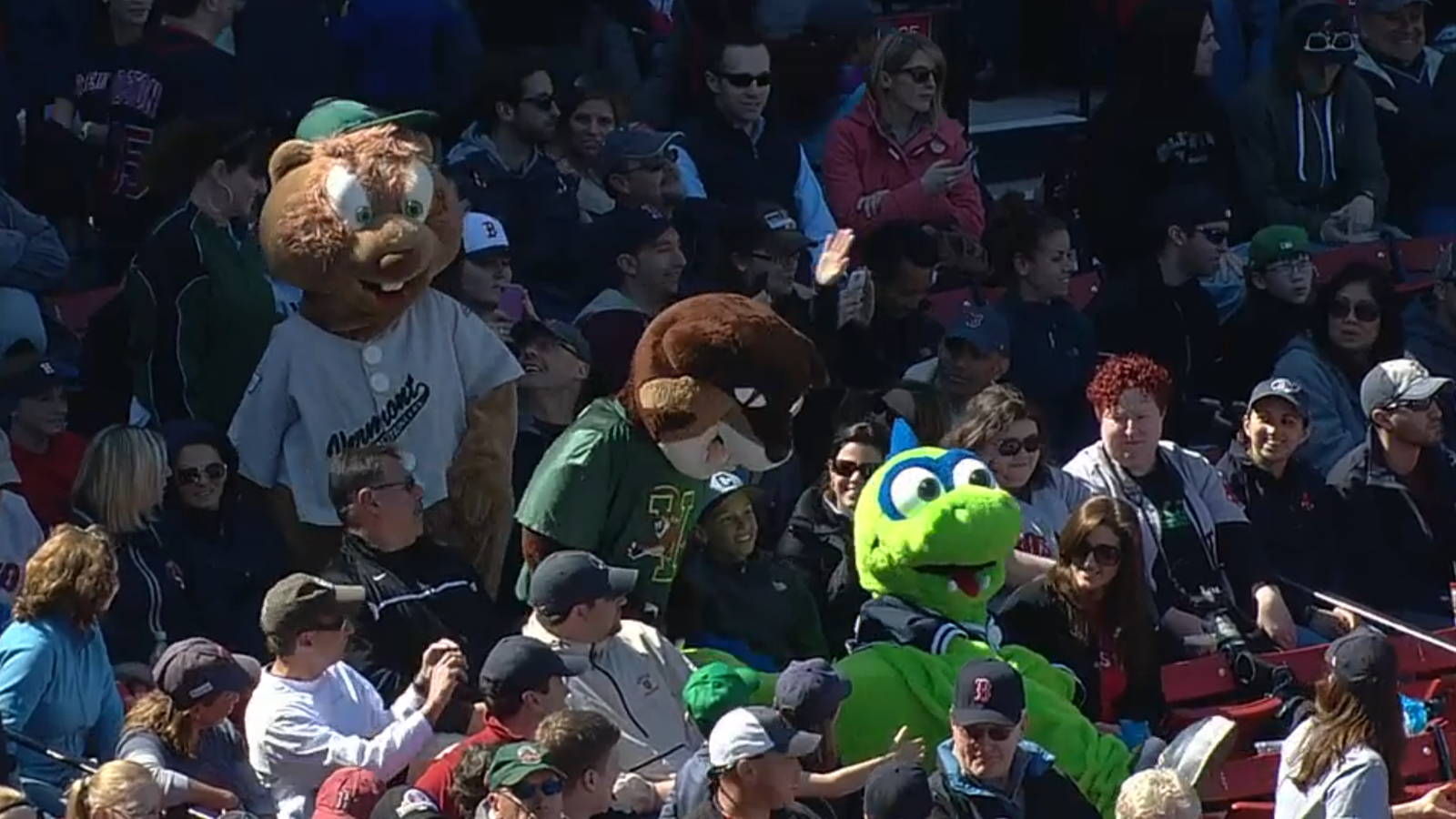 Jonny Gomes took over in left field from Daniel Nava, who played right instead of Shane Victorino. Gomes doesn't look as sure in the outfield as Nava but he didn't play terribly. Gomes's bats have the names of the Boston terror attacks on them. His bat was silent in the day game, as were those of his teammates.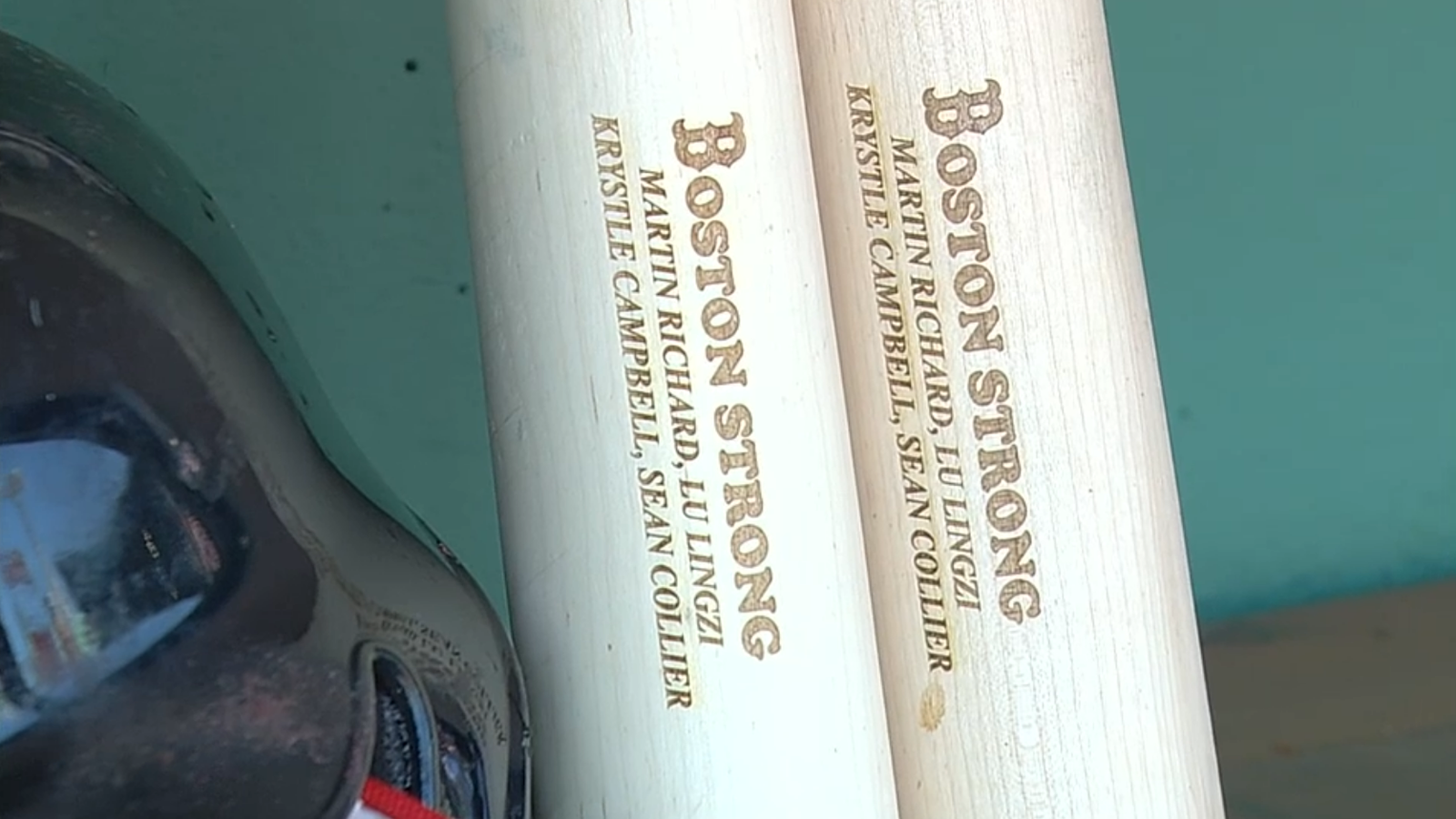 Only David Ortiz and Napoli tallied runs batted in. Ortiz singled in Nava and Napoli's ground out plated Dustin Pedroia. The pair of runs wasn't enough to get Ryan Dempster his first win in a Red Sox uniform.
Lorenzo Cain continued to be the bane of Boston pitchers' existence. He knocked in a two-run double in the fourth and was driven in turn by Perez. If he keeps this pace he will cause more terrible puns than Matt Cain.
Game 17: April 21, 2013

Kansas City Royals
9-7
4
W: Erwin Santana (2-1)
H: Bruce Chen (2), Aaron Crow (4)
S: Greg Holland (4)

2B: Lorenzo Cain (5)
HR: Alcides Escobar (2)
Boston Red Sox
12-5

2
L: Ryan Dempster (0-2)

2B: David Ortiz (1)