This series win by the Baltimore Orioles allowed them to make up ground in the AL East standings, going from a losing record to a winning one. The Orioles lost to the Yankees last night and now three teams are tied with five wins (Baltimore, Boston, and New York) and the other two teams in the division have four wins.
It's early, but the pursuit of the pennant will be hotly contested. That heat didn't translate to the Red Sox bats. They had no extra base hits and scored a paltry two runs.
Stephen Drew led off the frame with a walk but Jackie Bradley, Jr. and Jacoby Ellsbury struck out. Shane Victorino lined a single to right and Drew advanced to third on the hit. Dustin Pedroia dipped down low to rope a single to right, plating Drew.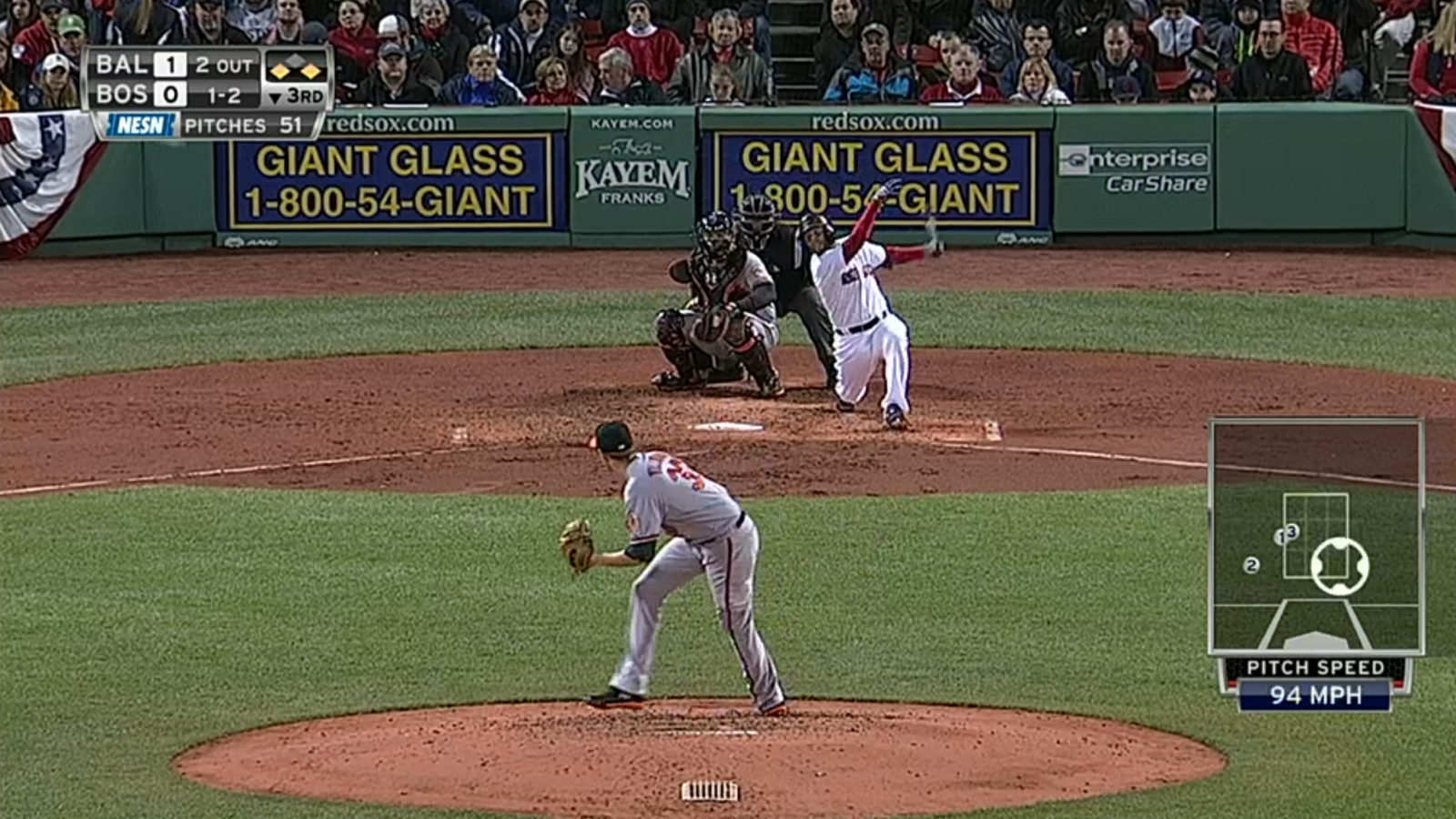 Mike Napoli followed with a single to left to score Victorino. Spot starter Alfredo Aceves pitched well enough to win but Clayton Mortensen, Andrew Miller, and Koji Uehara collectively allowed the Orioles' go-ahead run to score in the seventh. Manny Machado was in the mix, a young player at the hot corner poised to join Evan Longoria and Will Middlebrooks in the pantheon of third base threats of the AL East.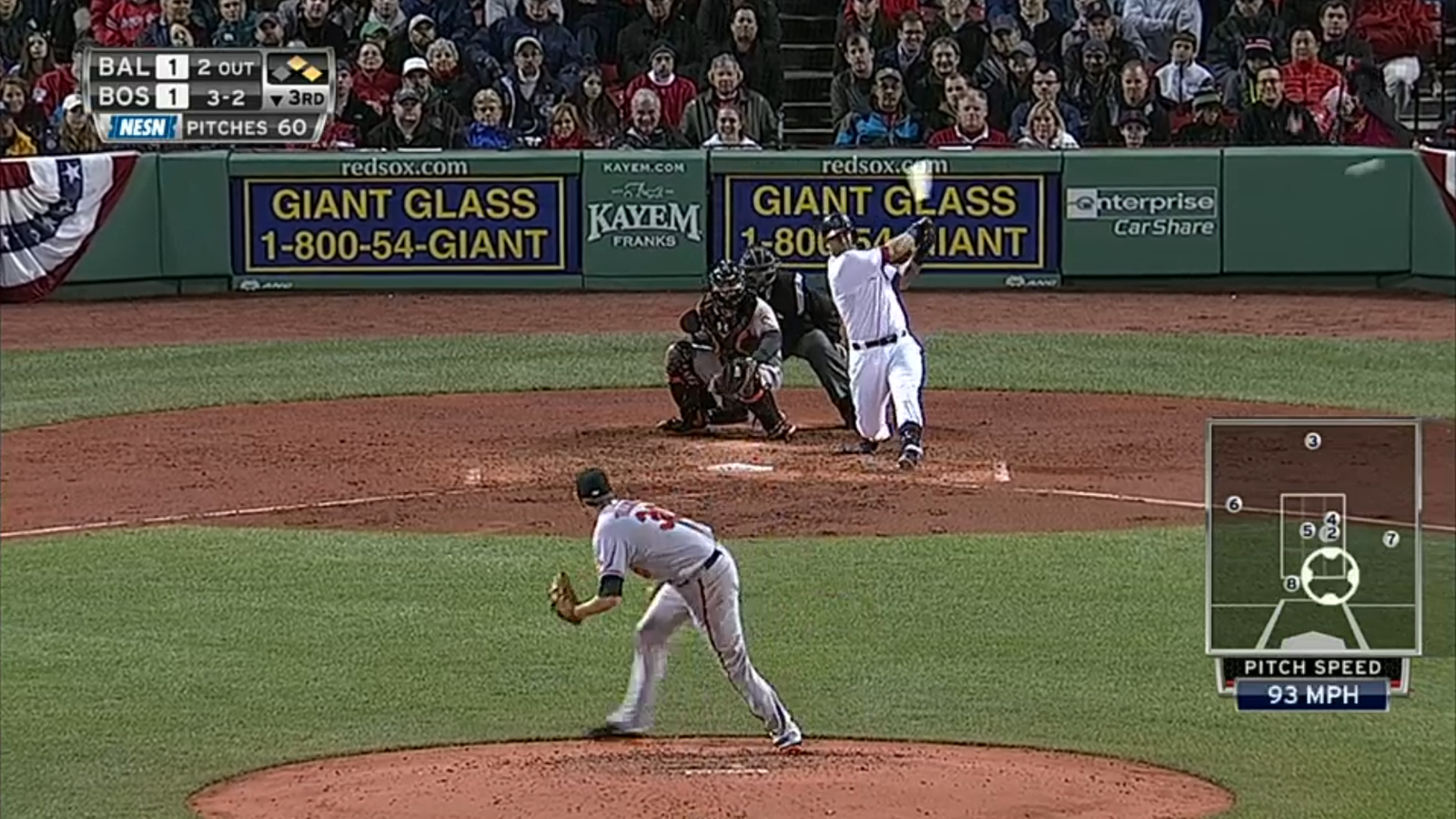 Falling from the heights of glory at that position: Alex Rodriguez. Not only have his skills diminished but the treatments that he took to regain those skills are likely to be exposed soon as it came to light he attempted to purchase documents from the defunct anti-aging clinic Biogenesis. Or perhaps he is embarrassed by how much botox and collagen injections he got to maintain his good looks.
Game 9: April 11, 2013

Baltimore Orioles
5-4

3
W: Brian Matusz (1-0)
H: Pedro Strop (1), Darren O'Day (2)
S: Jim Johnson (4)
2B: Manny Machado (2), Adam Jones (5)
HR: Chris Davis (6)
Boston Red Sox
5-4

2
L: Clayton Mortensen (0-1)
No extra base hits