To support their city the Red Sox made a jersey with Boston's area code and hung it up in the dugout. Throughout the game the Cleveland crew made the visitors feel at home, playing "Sweet Caroline" and "Dirty Water."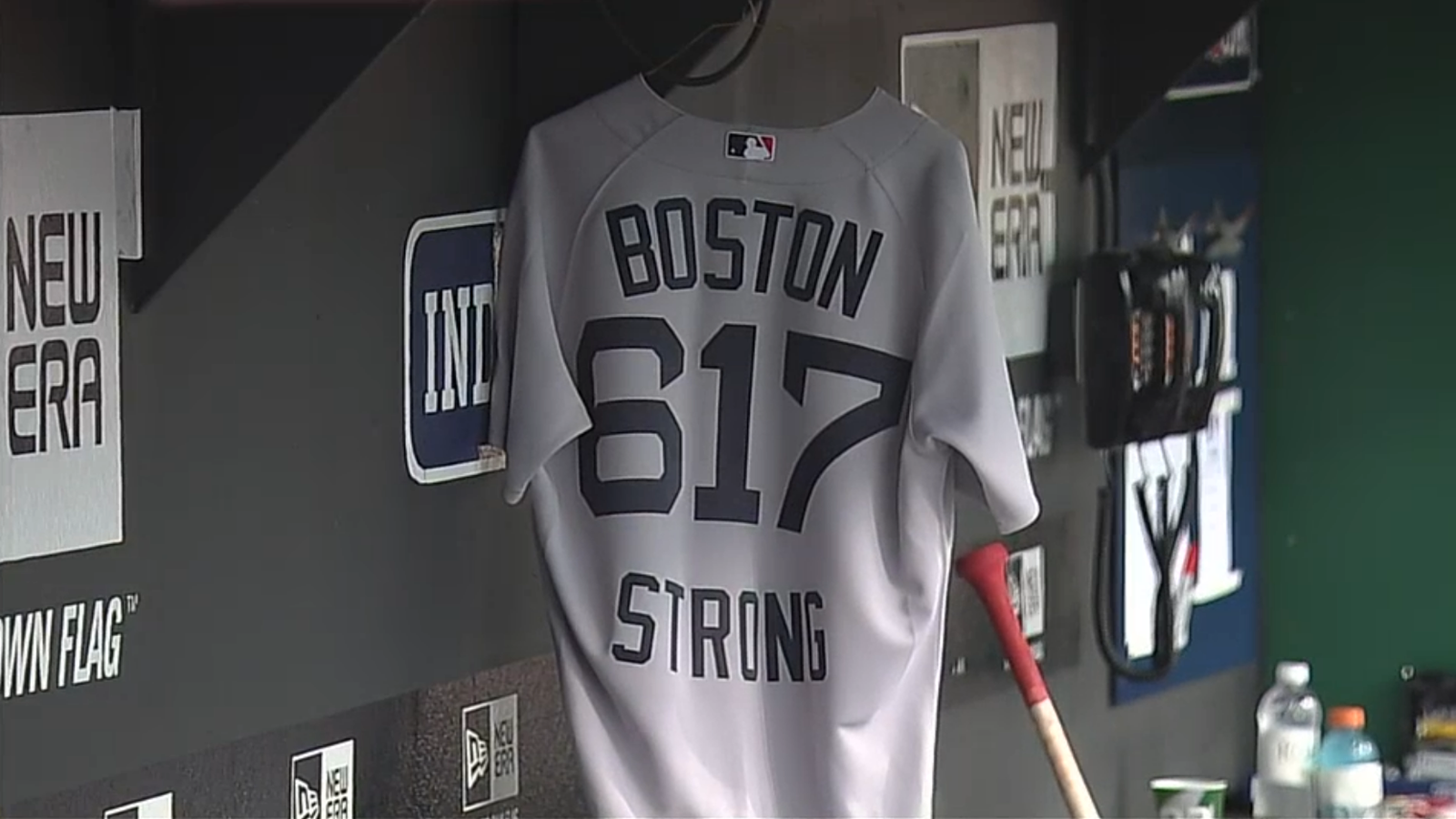 The flag in center field stood at half-mast. The President decreed that flags at the White House and government buildings, military posts, and naval vessels would be half-staff until sundown this Saturday.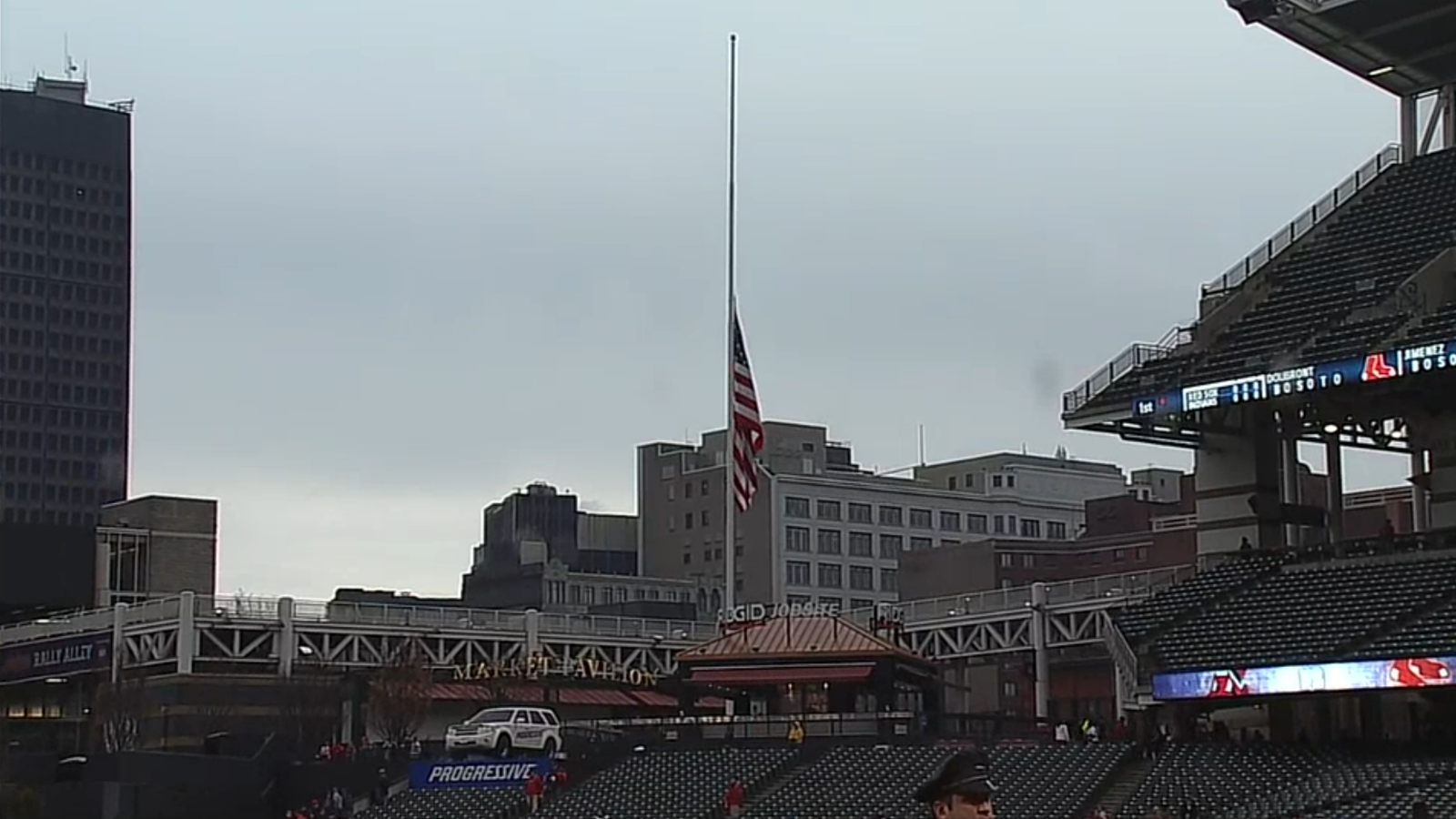 Will Middlebrooks etched his support on his shoe. The third baseman went 0-for-4 with a walk, but his teammates more than made up for his lack of hits. Felix Doubront had a seven-run lead to work with after the second inning was mercifully ended by Middlebrooks's strike out.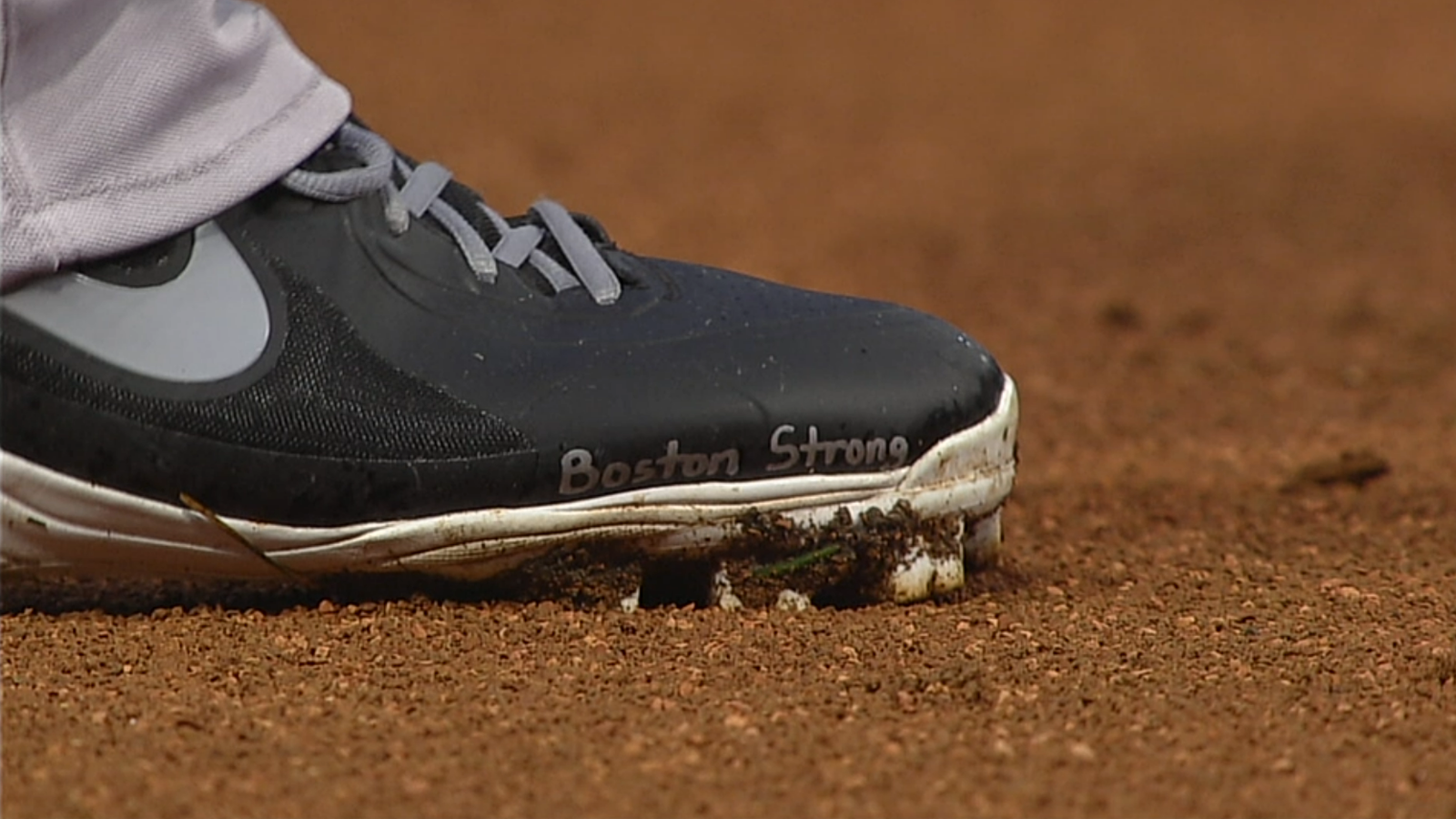 Jerry Remy was visibly angry when he spoke about the Boston Marathon bombing in the show opener. Meryl Masterson's cookies seemed to cheer his mood. Banter between Don Orsillo and Terry Francona also had him chuckling. "That's the only reason I want the Red Sox to hit a home run, so I can have something to go to sleep to," quipped Francona in the pre-game press conference. Gordon Edes got in a jibe about how he would mute the sound during broadcasts. Francona thought Edes meant he turned down the sound because of Orsillo, but Edes meant ESPN games in which Francona was the color analyst.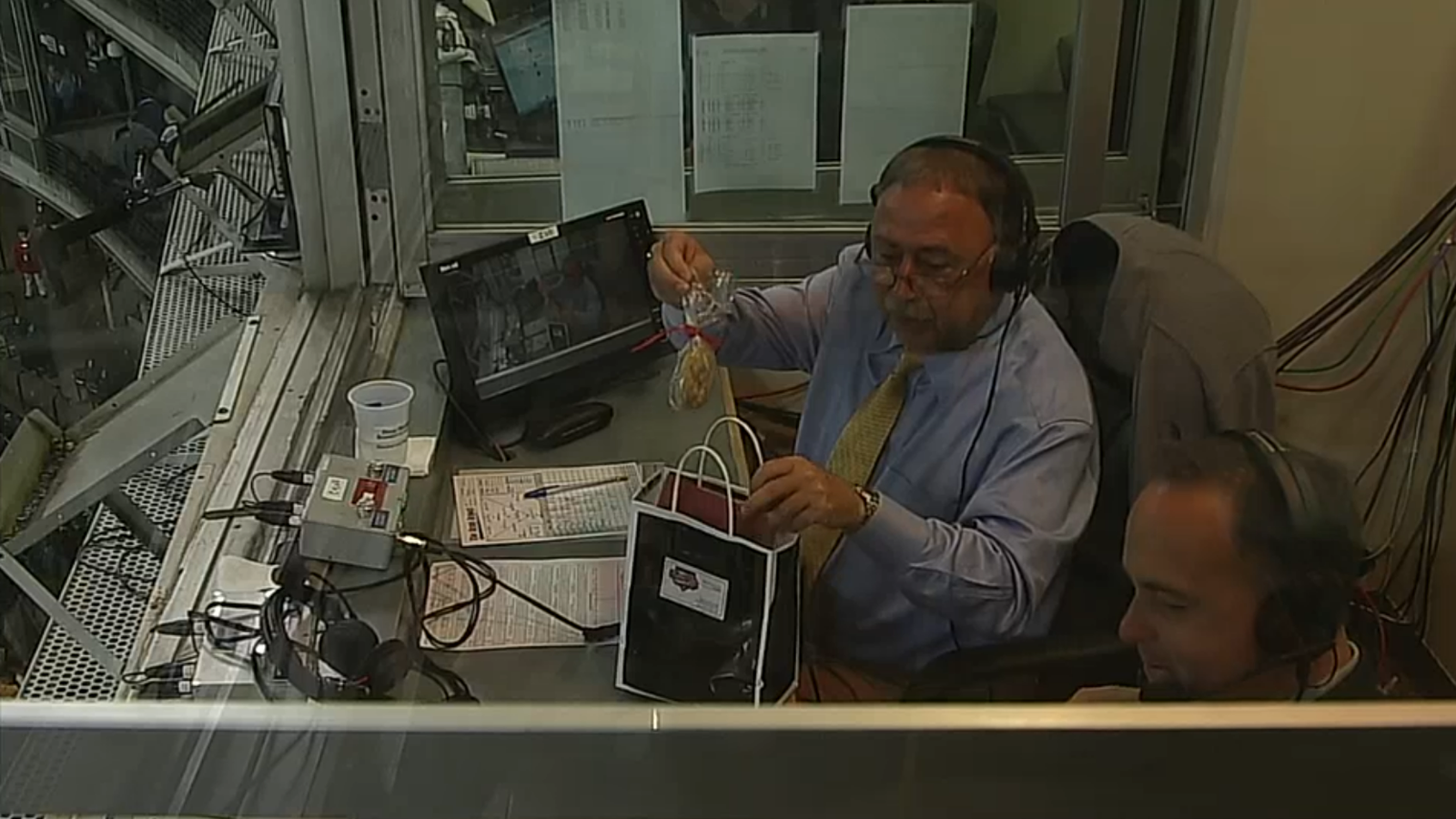 "Well, I'm where I belong," Francona replied after chuckling. Managing is where he belongs. But Cleveland?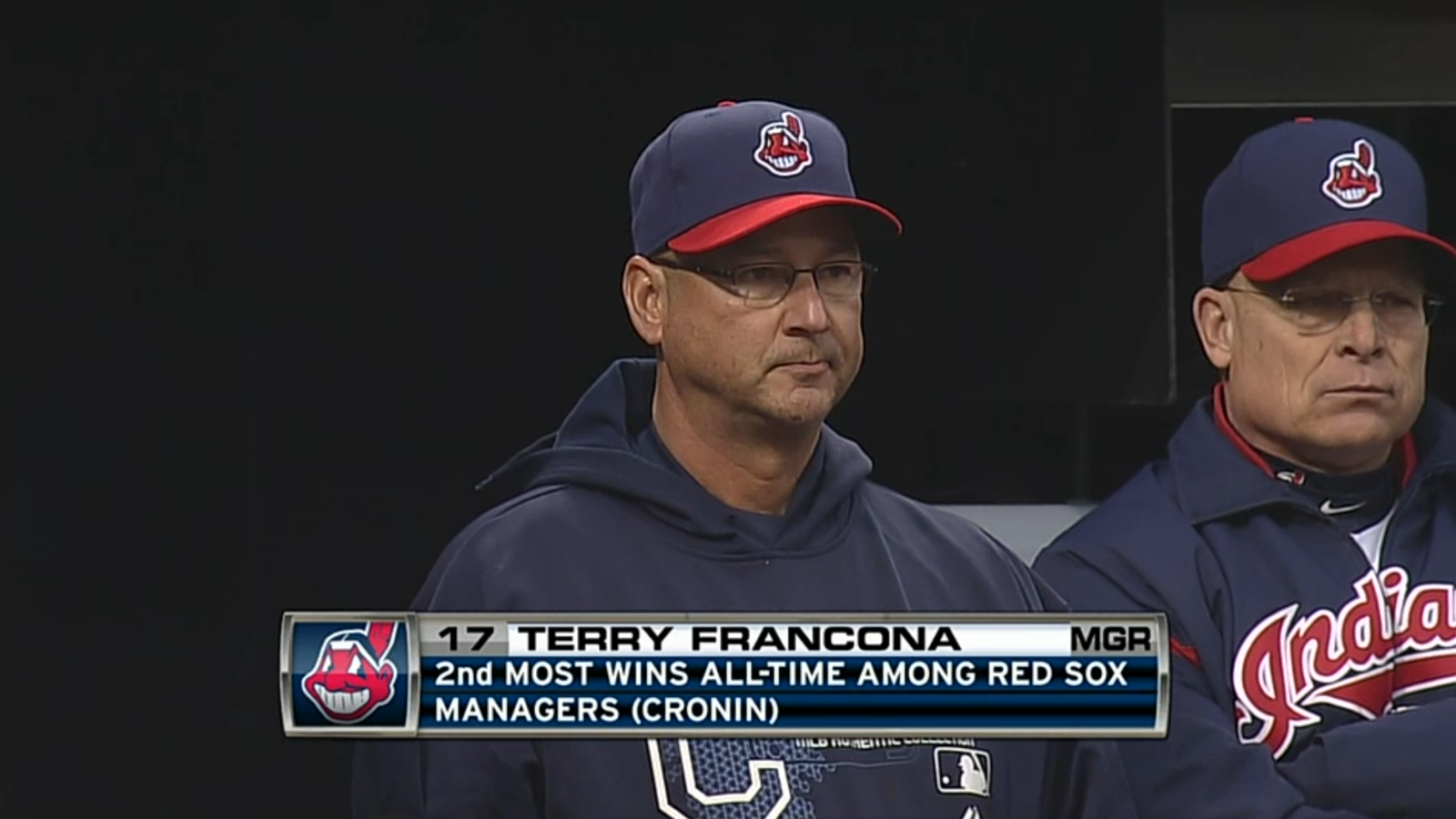 Game 13: April 16, 2013

Boston Red Sox
9-4

7
W: Felix Doubront (1-0)

2B: Mike Napoli – 2 (6)

Cleveland Indians
5-7

2
L: Ubaldo Jimenez (0-2)

No extra base hits