Despite his name Brad Peacock did not have much to strut about. He lasted 3⅓ innings with a poor line: 6 hits, 5 earned runs, 5 bases on balls, and 3 strikeouts. Will Middlebrooks missed a home run in the second inning by just a few feet. Jonny Gomes demonstrated the distance.
Gomes jumped about that height when he made a lunging grab of Robbie Grossman's line drive to left in the eighth. I wouldn't say his defense is stellar but he is better than Kevin Youkilis in left.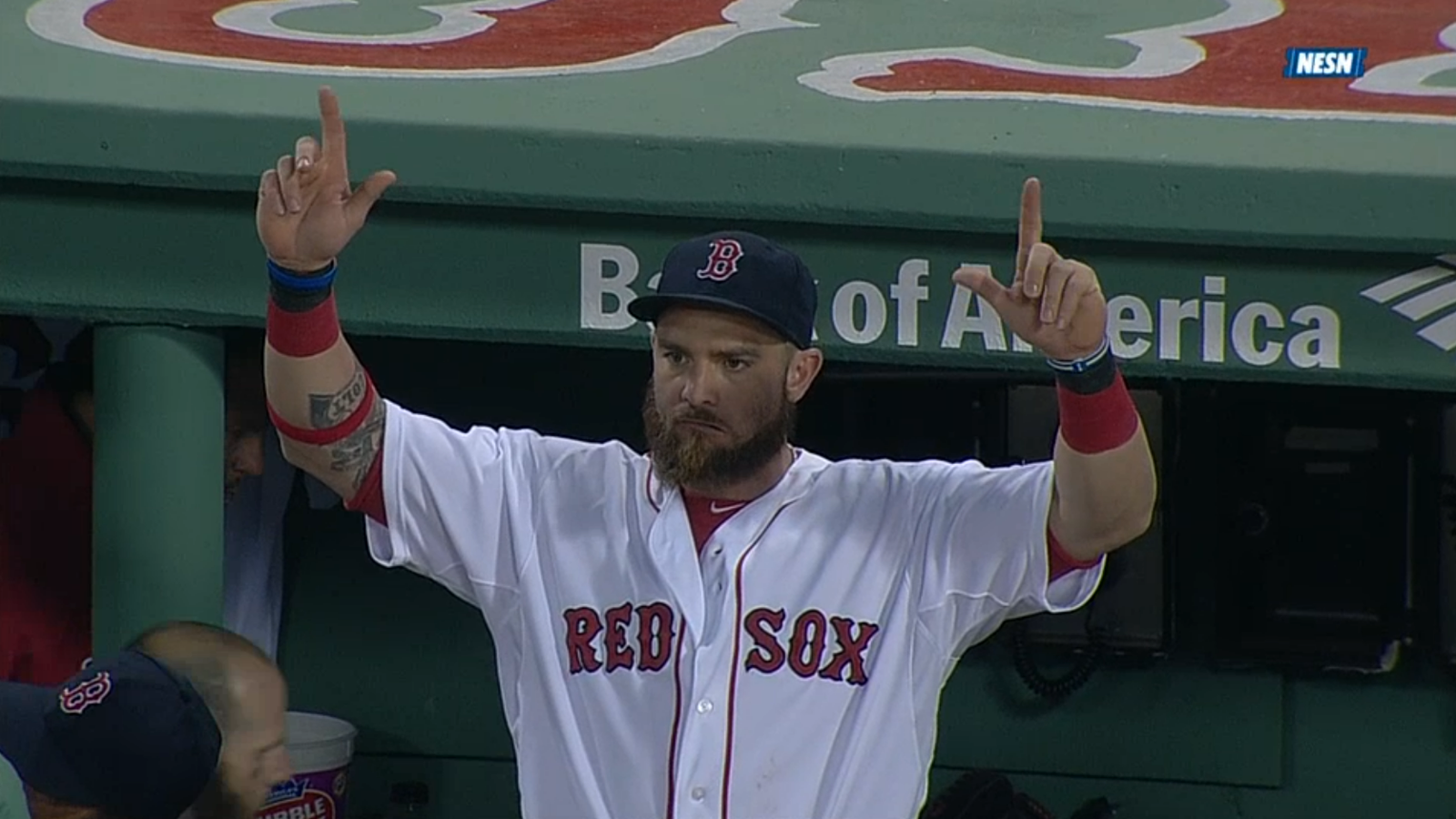 I'm not sure if Royal Sorell, the Balloongineer, created these fans' hats, but I wouldn't be surprised. The Red Sox batter and mermaid creations look great on television but probably didn't endear these fans to any spectators behind them.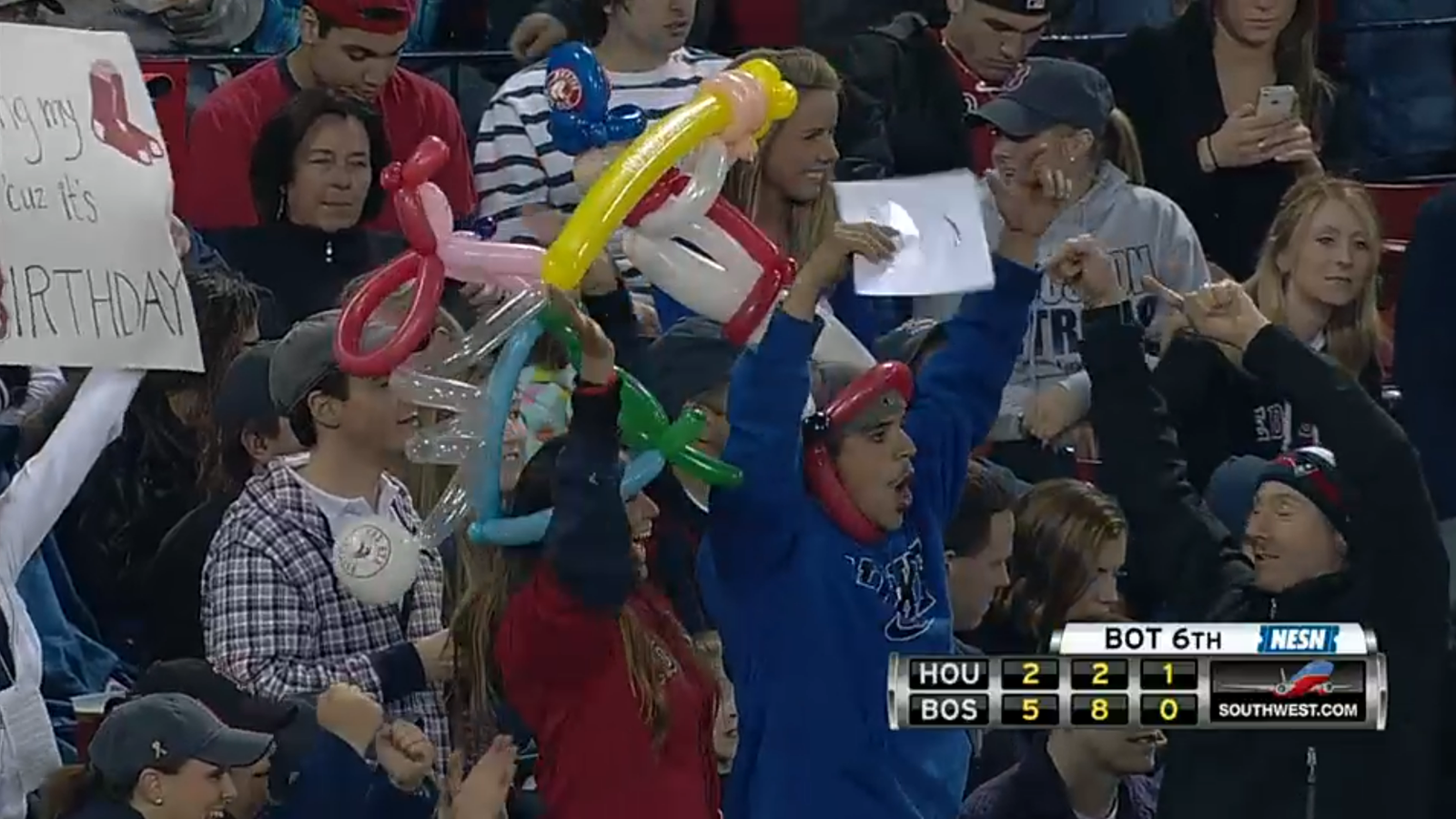 A picture of Don Orsillo with Vin Scully from many moons ago surfaced. The moss! The manscaping! The lighthearted banter that is enjoyable when your team has the best record in the majors!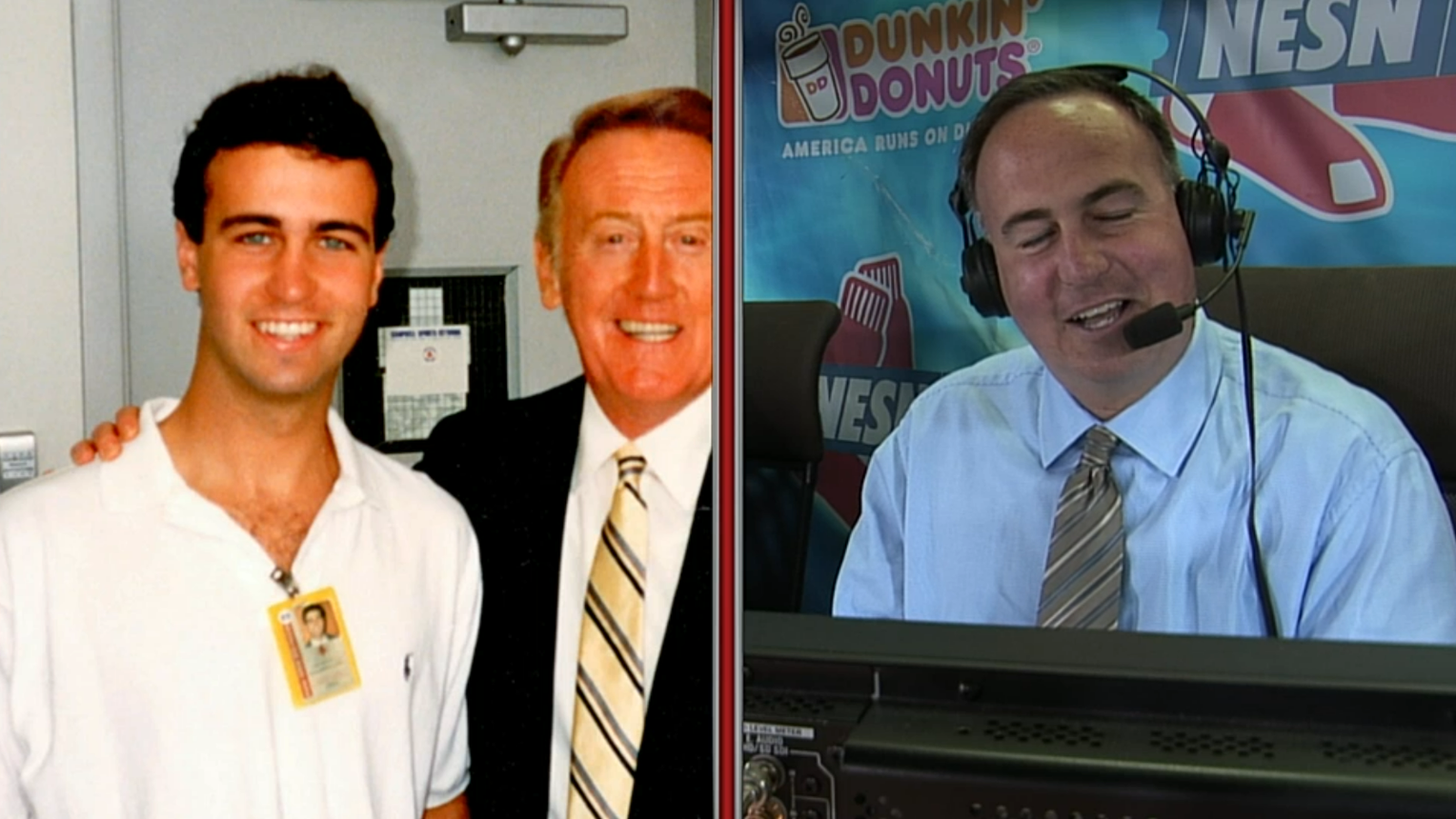 Game 24: April 27, 2013

Houston Astros
7-17
4
L: Brad Peacock (1-3)

2B: Marwin Gonzalez (4)

Boston Red Sox
17-7

8
W: Felix Doubront (3-0)
H: Junichi Tazawa (8)

2B: Will Middlebrooks (4), David Ortiz (4), Daniel Nava (3), Jarrod Saltalamacchia (5)