At first I thought Alex Rodriguez bedazzled his neck but upon closer inspection his beard is greying. For a man who seemed preoccupied with appearances for him to show this shard of humanity made me almost feel sorry for his on-field decline. Almost.
I'll be cackling with glee as he flails his way through the playoffs and is skewered in the press. Red Sox fans are back to the old days when they can enjoy the postseason only through other teams' misery. Schadenfreude season will soon begin.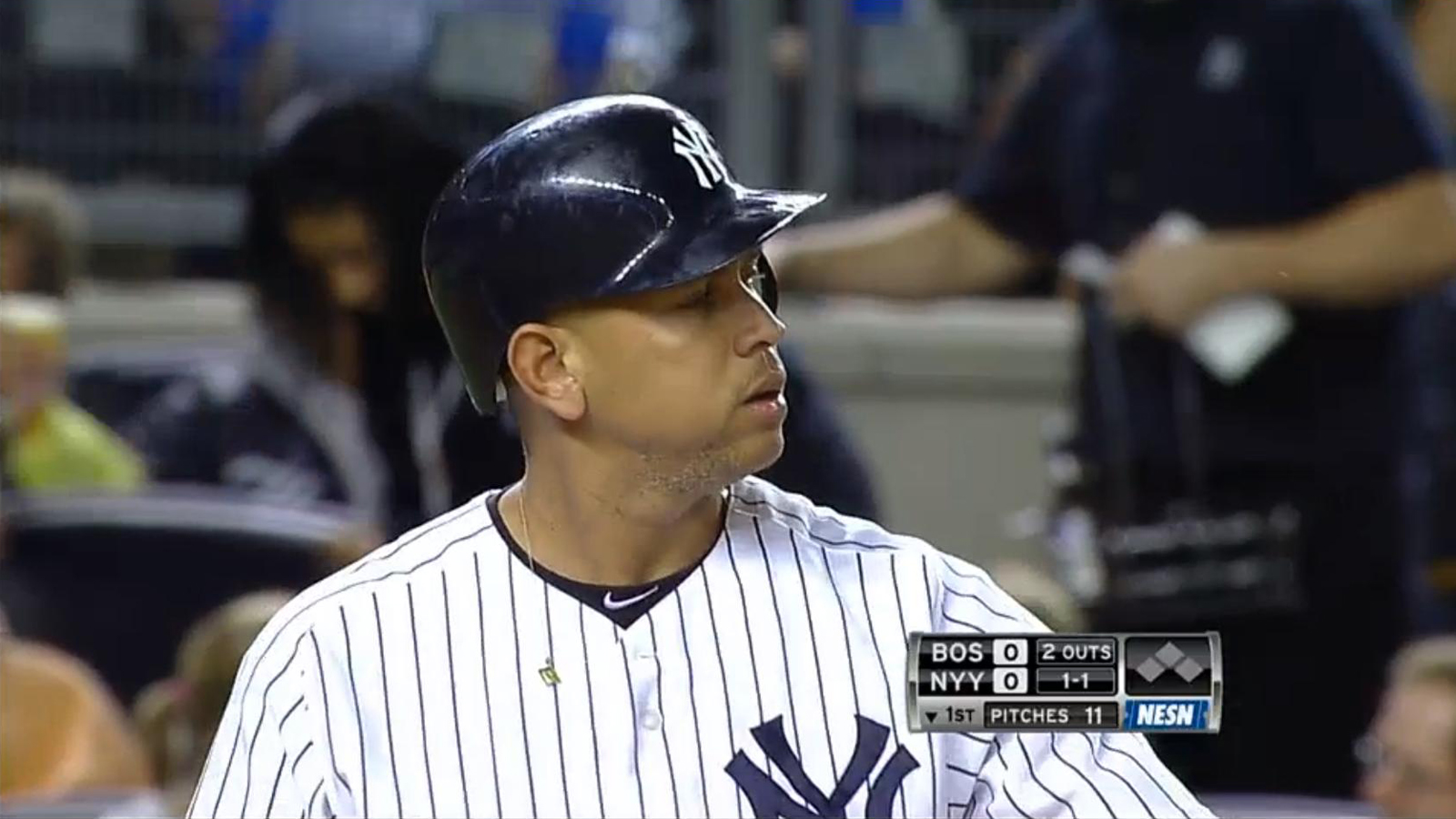 In the bottom of the second Russell Martin powered a fly ball to right that for some reason inspired a Red Sox fan in a Pedroia t-shirt to pull a Jeffrey Maier. Che-Hsuan Lin could only look on as the fan reached over.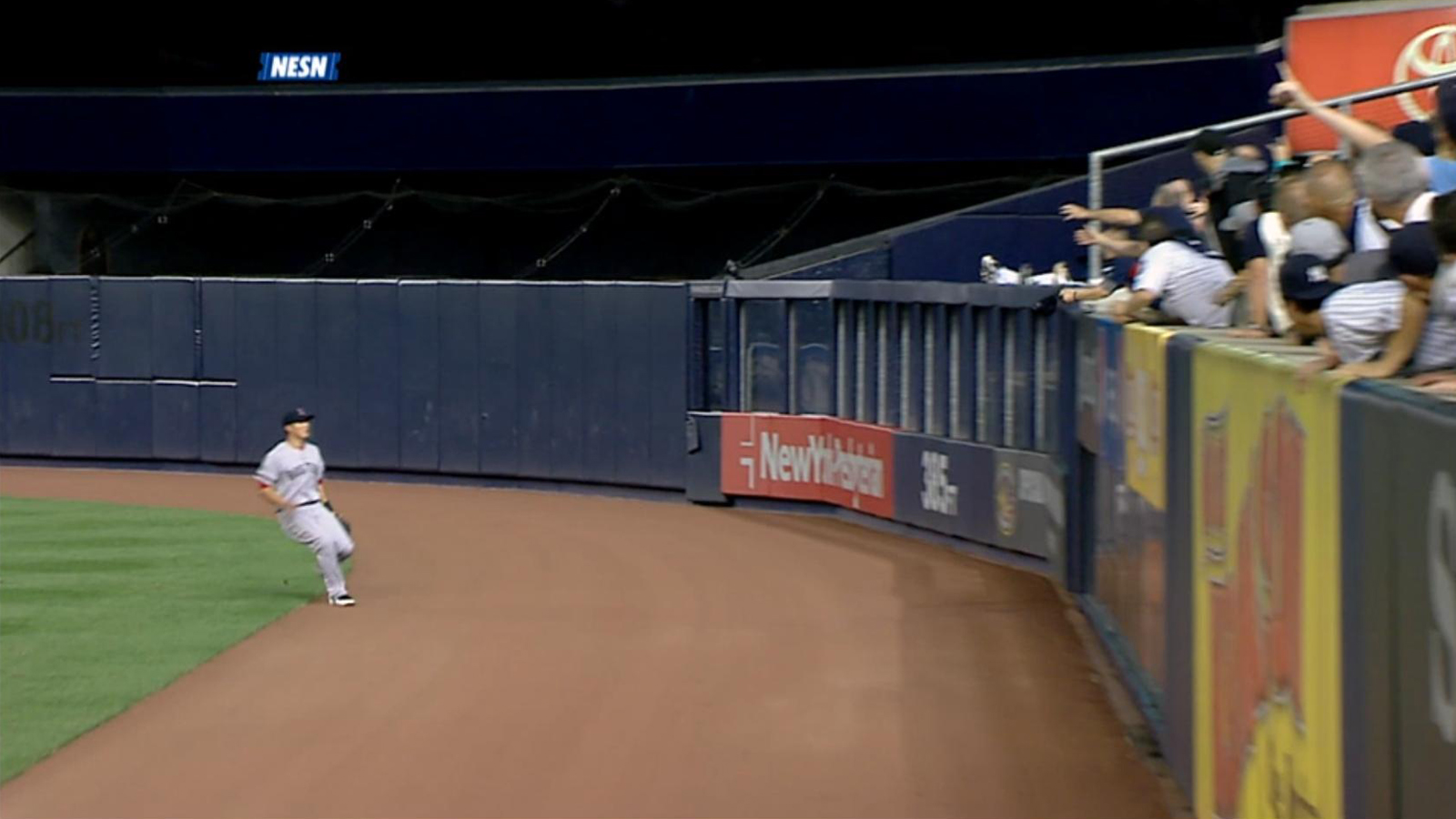 This angle showed how the ball ricocheted off the forearm of the fan before it bounced up into his Red Sox cap. Now even Red Sox fans are actively sabotaging their team.
Game 160: October 1, 2012

Boston Red Sox
69-91

2

L: Clay Buchholz (11-8)

2B: Mauro Gomez (5)
HR: Daniel Nava (6)

New York Yankees
93-67

10

W: CC Sabathia (15-6)

2B: Robinson Cano – 2 (48), Nick Swisher (35)
HR: Cano (31), Curtis Granderson (41), Russell Martin (21), Mark Teixeira (24)