Terry Kiser Bernied his way to the mound to hurl the first pitch. Assuming the roles of Larry Wilson (originated by Andrew McCarthy) and Richard Parker (Jonathan Silverman) were Coco Crisp and Josh Reddick. The way the Athletics have gelled this season to contend for a playoff spot reminds me of Red Sox championship teams of the past.
In Boston we had cowboyed up and been idiots.This year's Red Sox have no theme but a funeral dirge while in Oakland they dance in unison to an 80s movie.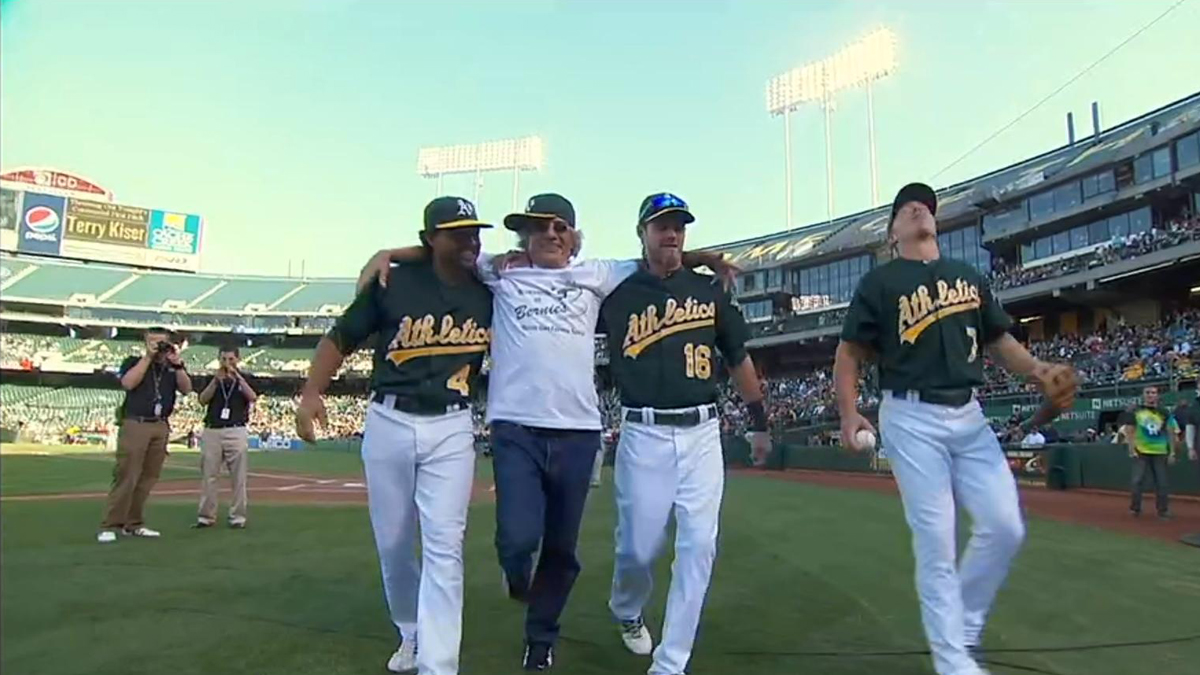 Even Don and Jerry jumped on Bernie's bandwagon.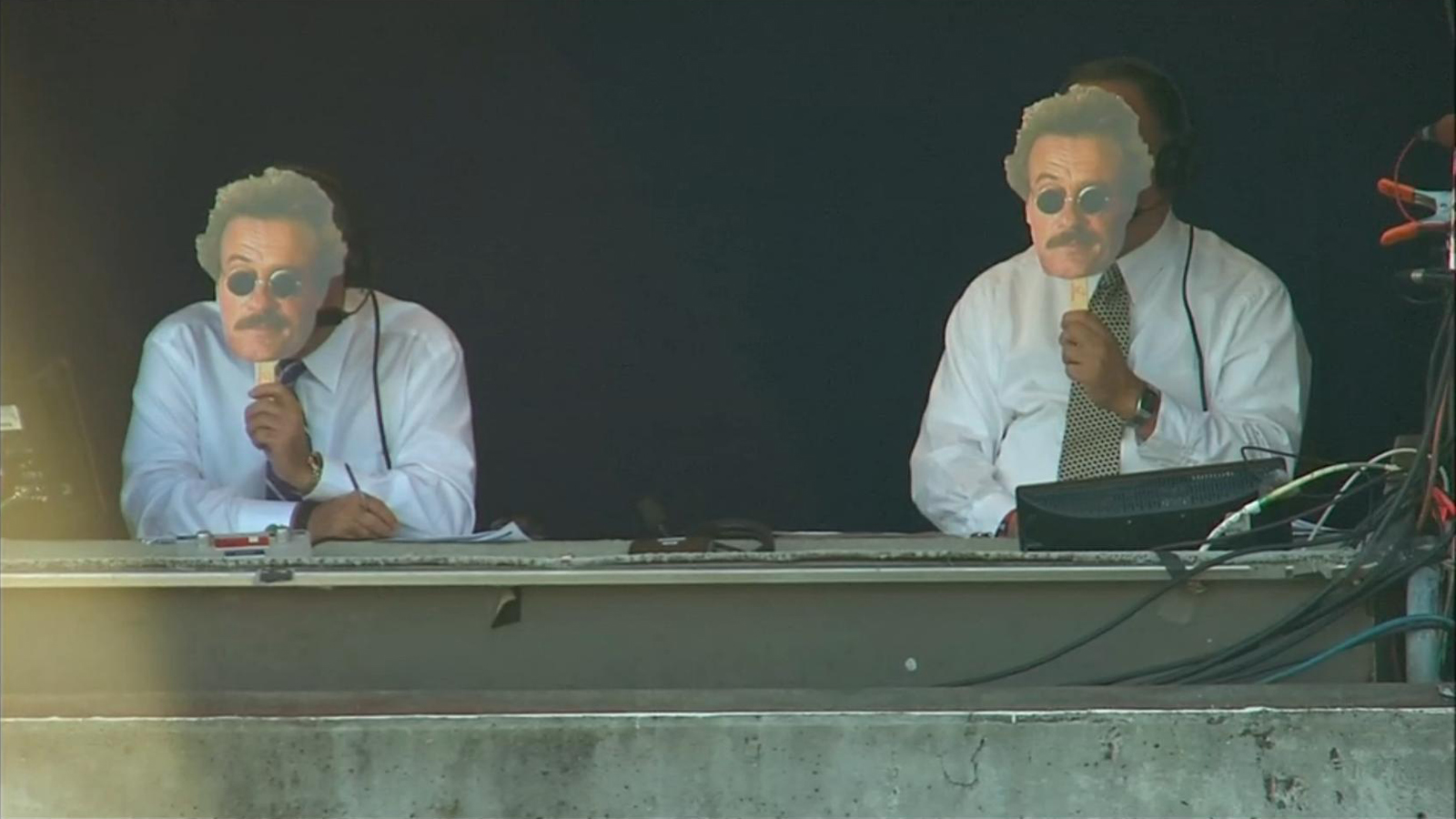 Alfredo Aceves has been Bobby Valentine's whipping post since his suspension. In the fourth inning Aceves staunchly stood in the middle of Jarrod Saltalamacchia and James Loney when trying to field a foul pop-up off Crisp's bat. Crisp ended up doubling and once he was there Aceves was obsessed with throwing pickoffs to the keystone sack. Dustin Pedroia discussed the matter with Aceves in the dugout after the inning. Valentine interceded when interaction got heated but in the end left it up to the players.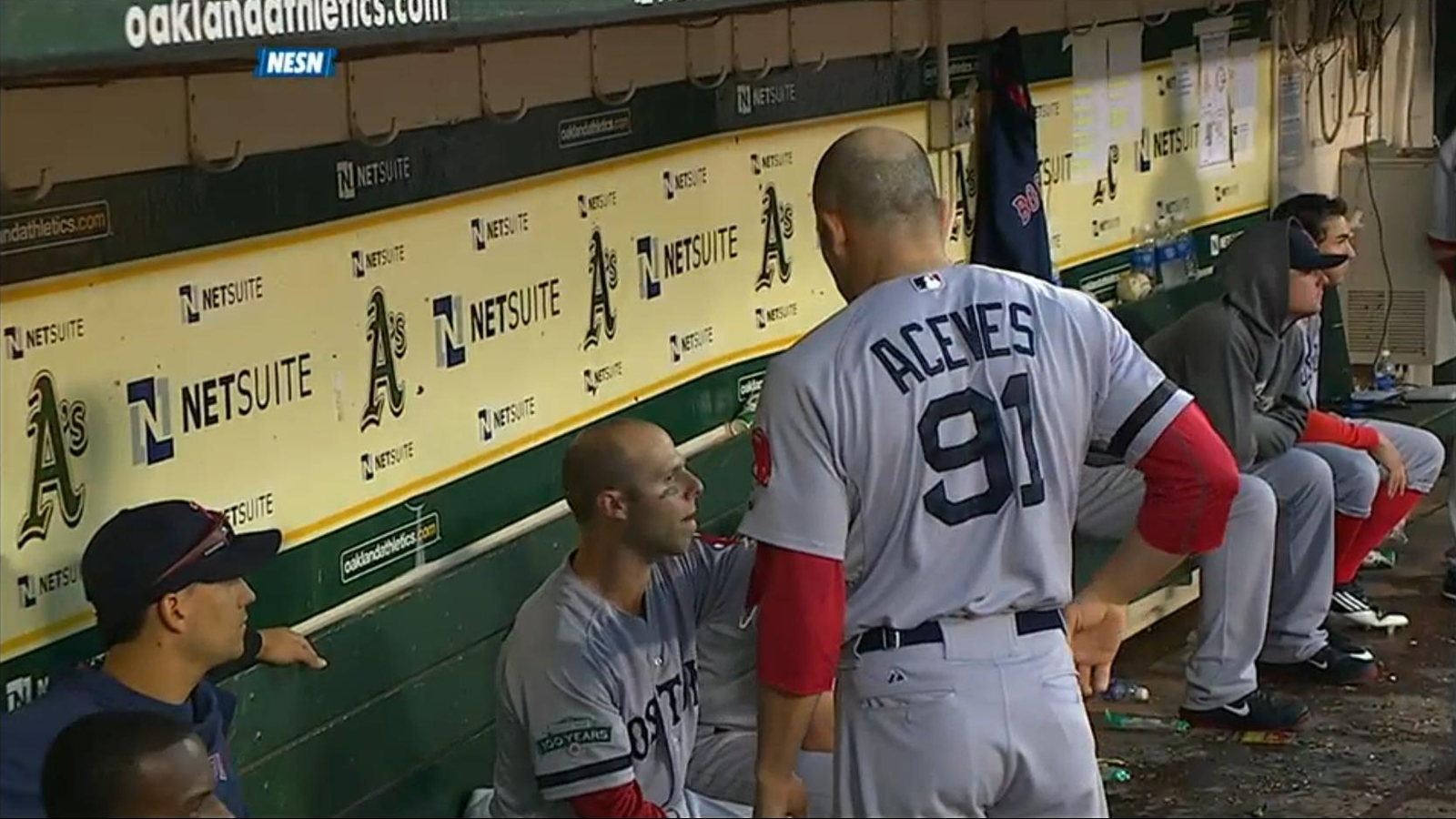 Game 134: September 1, 2012

Boston Red Sox
62-72

1

L: Felix Doubront (10-7)

No extra base hits
Oakland Athletics
75-57

7

W: A.J. Griffin (4-0)

2B: Jonny Gomes (8), Brandon Inge (14), Coco Crisp (20)
HR: Crisp (10), Chris Carter (13)