NESN cameras captured Brett Anderson's between innings ritual of semi-slurping water from its bottle until finally taking a gulp. He reminded me of a hamster fastidiously licking a water bottle nozzle.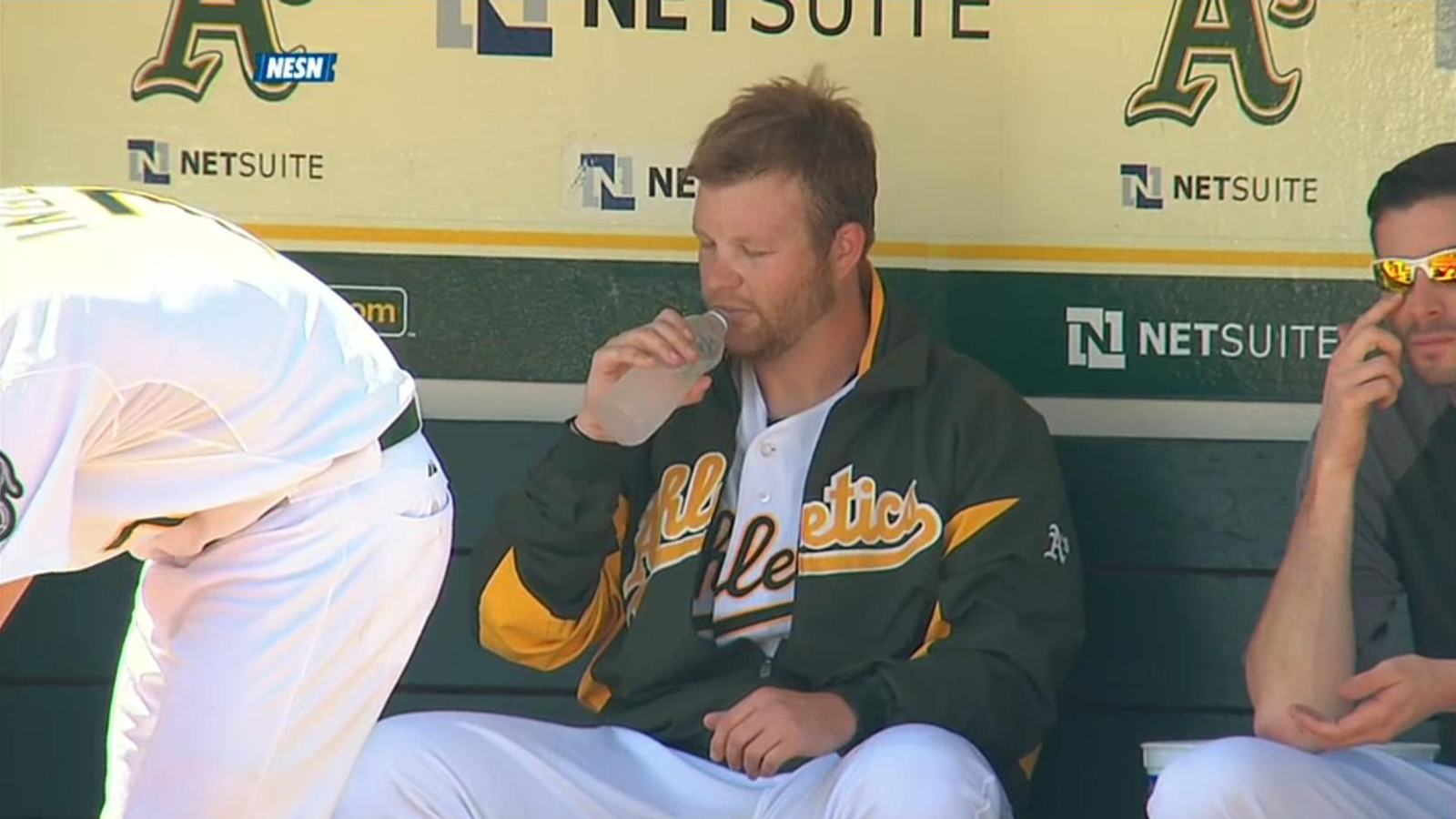 The Red Sox are like hamsters on an endless loop of failure. They were swept by the surging Athletics and this father and son celebrated with color-coordinated brooms.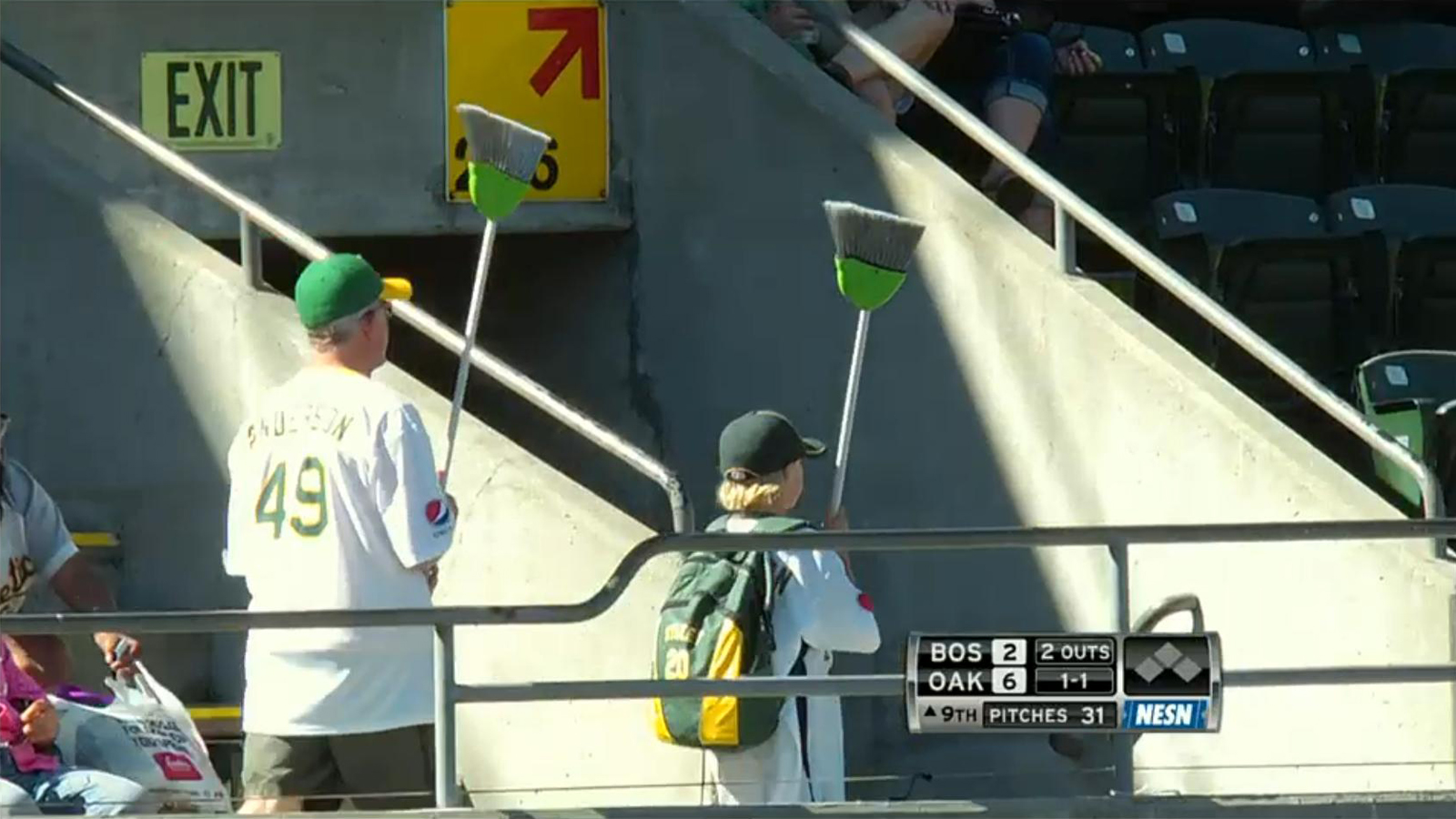 John Henry and Ben Cherington made the trip to Seattle to meet the flagging squad. In an e-mail Henry expressed how his franchise has gone off track by not listening to Bill James:
"One of (the) biggest issues we've had is that Bill James was a great resource for us but fell out of favor over the last few years for reasons I really don't understand. We've gotten him more involved recently in the central process and that will help greatly. He's the father, so to speak, of baseball analysis and a brilliant iconoclast who looks at things differently from everyone else. But Ben is the right person to make the final decisions for the club."
It is heartening to hear that Larry Lucchino didn't make this trip. Henry seems to wresting away some of the power Lucchino grabbed with Theo Epstein's departure and giving it back to Cherington. It is time to make decisions supported by baseball not by the box office.
Game 135: September 2, 2012

Boston Red Sox
62-73

2

L: Daisuke Matsuzaka (1-4)

2B: Dustin Pedroia (32)

Oakland Athletics
76-57

6

W: Brett Anderson (3-0)

2B: Stephen Drew (11)
HR: Seth Smith (13), Drew (3)