As this game meandered into extra innings a.k.a. Baltimore guaranteed win territory it seemed that most of the fans of the 37,570 attending were cheering for the Orioles. To vault from last place in the division to be in contention for the pennant speaks volumes of Buck Showalter's leadership. He took over in July 2010 and weathered the rest of that season and 2011 in last place. The seeds of discipline he planted over this time has flowered into a playoff contender.
Perhaps Red Sox fans will be making "Vote Bobby 2016 next season."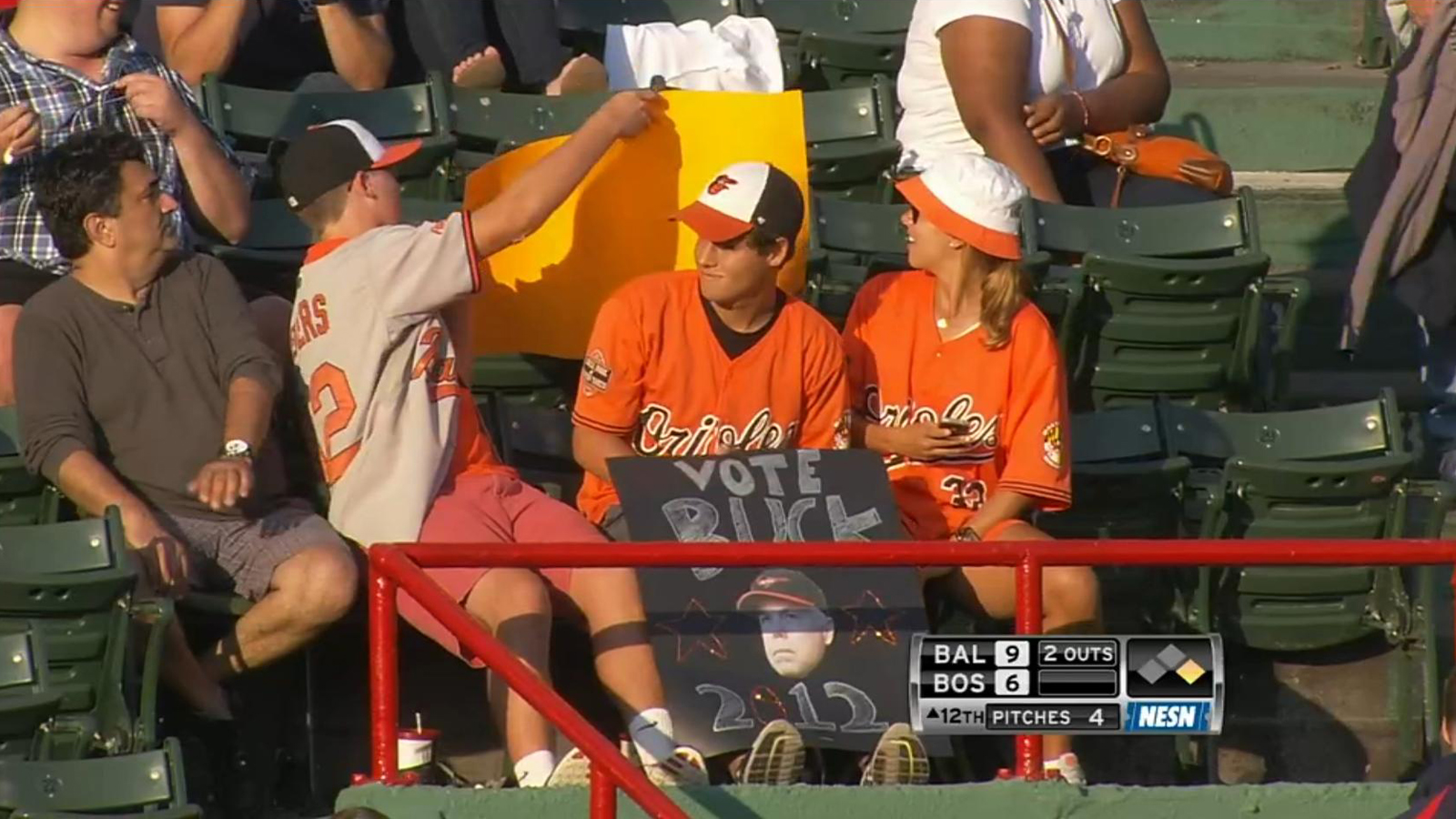 Winner of the Lib Dooley Fan Award Lynne Smith was honored at this game. If the outcome on the field isn't entertaining you can always rely on Smith's spirited wardrobe. No relation to Jere of "Red Sox Fan from Pinstripe Territory," I presume.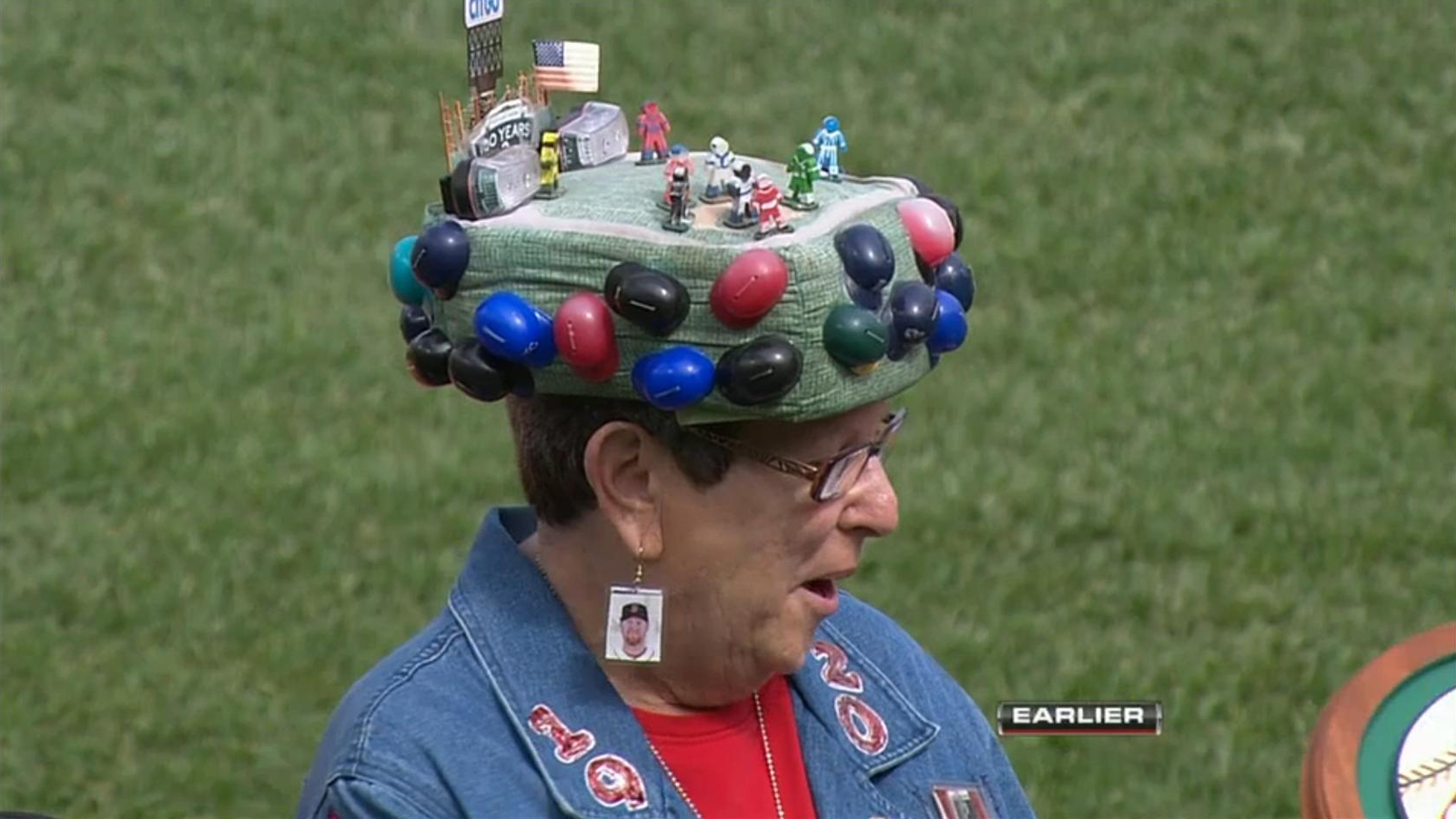 Game 153: September 22, 2012

∙ 12 innings
Baltimore Orioles
87-64

9

H: Jake Arrieta (1)
BS: Pedro Strop (7)
W: Tommy Hunter (6-8)
S: Jim Johnson (47)

2B: Matt Wieters – 2 (26), Ryan Flaherty (1), Manny Machado (7), Adam Jones (37), Jim Thome (6)
3B: Flaherty (3)
HR: Mark Reynolds (22), Jones (31)

Boston Red Sox
68-85

6

L: Alfredo Aceves (2-10)

2B: Dustin Pedroia (35), Scott Podsednik – 2 (7), Daniel Nava (20)
HR: Danny Valencia (3)