I need for Dennis Eckersley to come to my office to recap portions of my day with his pithy phrases. "If we win that bid it will bring in some big iron for the company," he'd exclaim after attempting to woo a client. In a tough meeting he would try to sympathize, "Those weren't easy questions at all, they came with some high cheese." And if my boss had to sit me down for a heart-to-heart to discuss complaints about me it would be a "nuclear meeting."
Even after garnering Theo Epstein there was no revolution for the Cubbies. A debuting show on NBC set in the near future revised a shot of an overgrown Wrigley Field to omit the "2012 World Series Champions" sign. The North Siders can't even win in a fictional universe.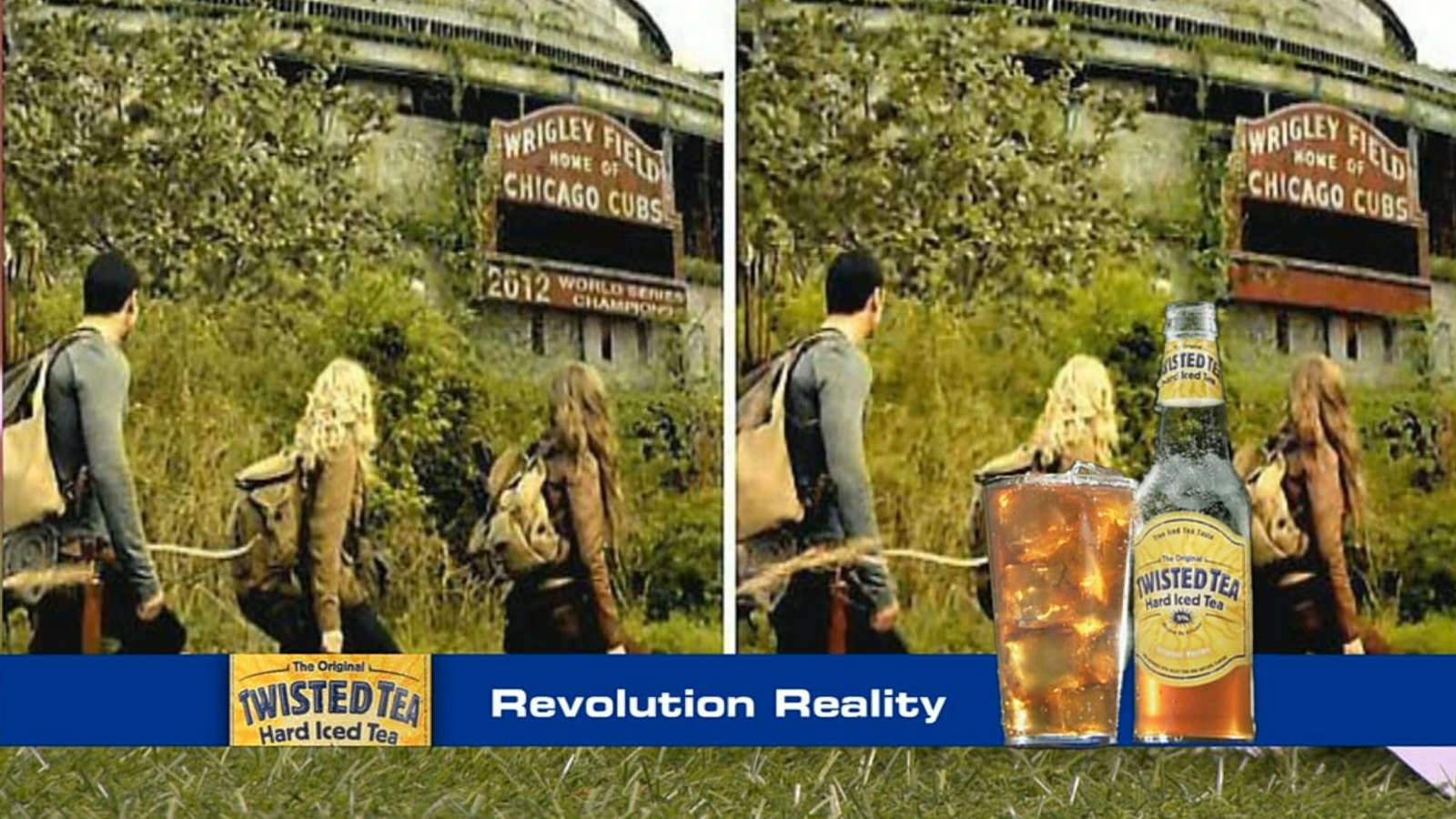 Alfredo Aceves handed the ball directly to Bobby Valentine when the reliever was pulled off the mound in the sixth but they didn't make eye contact. With this sort of line I couldn't look at myself in the mirror: 2 innings pitched, 4 earned runs, 2 walks, and one strikeout.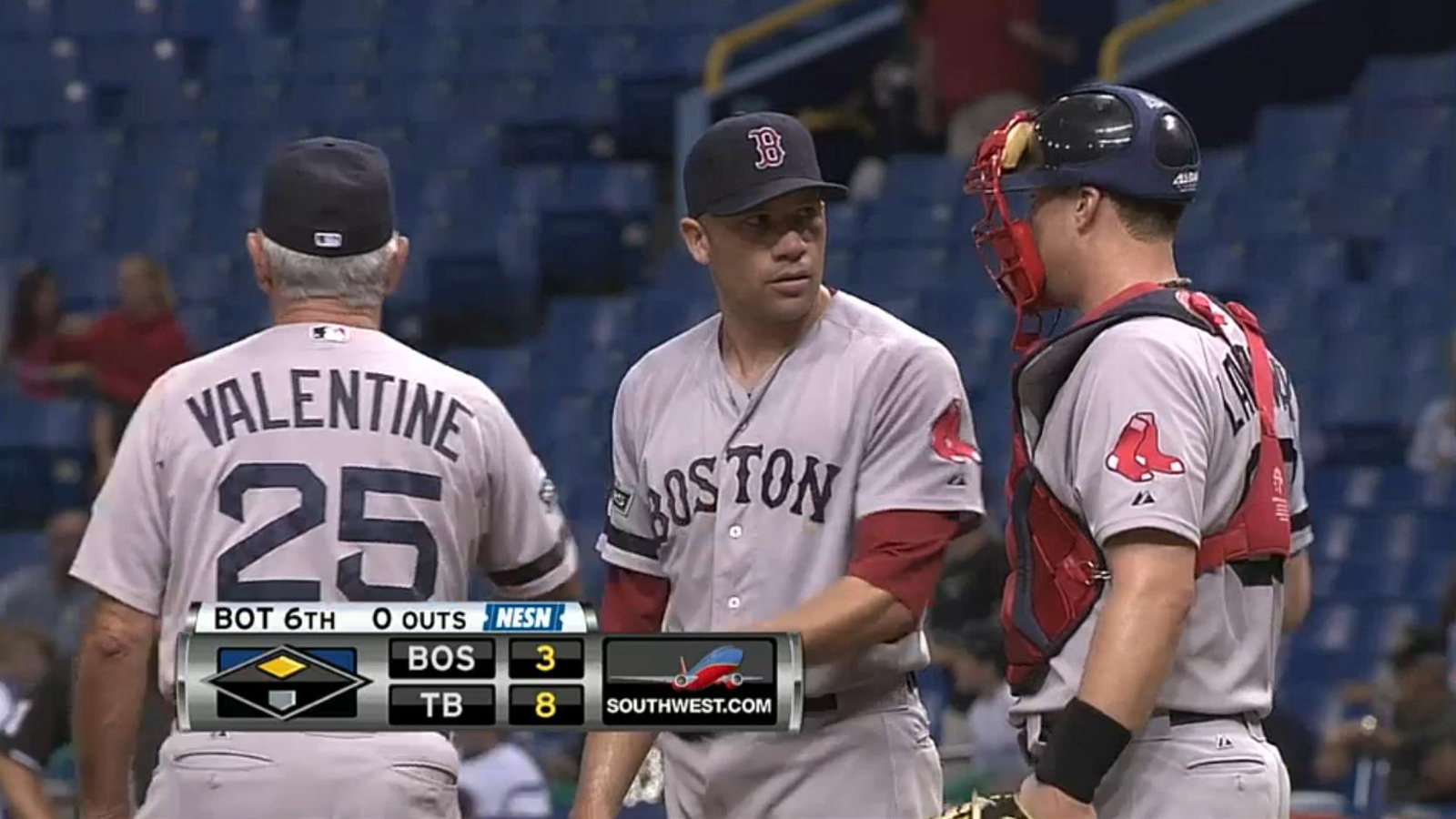 Alex Ochoa and Valentine had a good rapport. Ochoa noted a tell in Chris Archer's delivery that the Red Sox tried to take advantage of but with even with five hits and four walks getting men on base only Pedro Ciriaco managed to steal off the starter.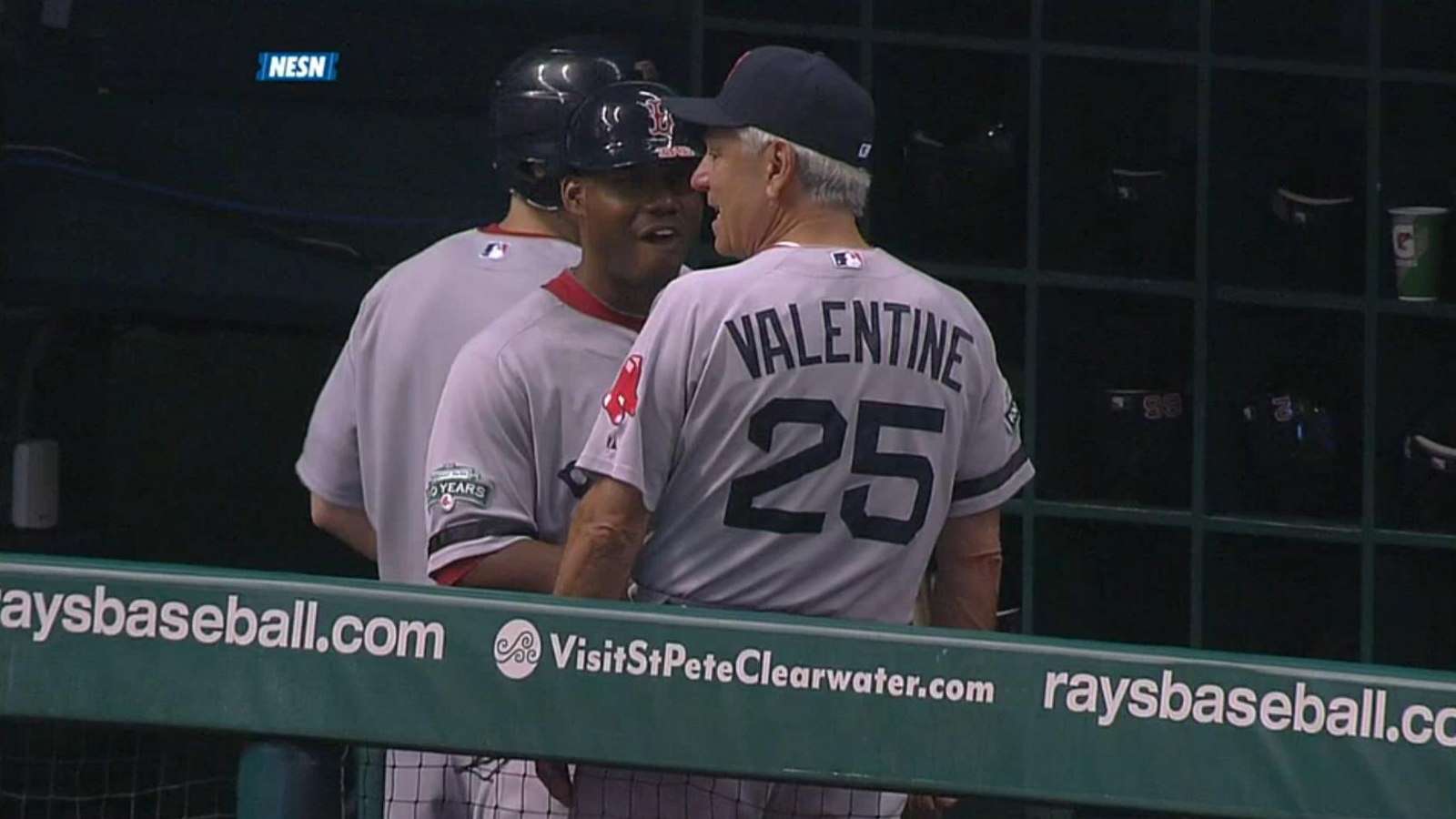 Game 150: September 19, 2012

Boston Red Sox
68-82

3

L: Daisuke Matsuzaka (1-6)

No extra base hits

Tampa Bay Rays
79-70

13

L: Kyle Farnsworth (1-6)

2B: Jose Molina (8), B.J. Upton (25), Luke Scott (18)
3B: Desmond Jennings (6)
HR: Jeff Keppinger (7), Carlos Pena (18)