Cody Ross launched the ball into the Red Sox bullpen in the sixth inning. Ross followed Dustin Pedroia and Jacoby Ellsbury across home plate, tying the game 3-3. Ryan Lavarnway helped his battery mate with his first home run of the season, a solo shot with two outs that nearly hit Junichi Tazawa.
It had been a long time since this has happened.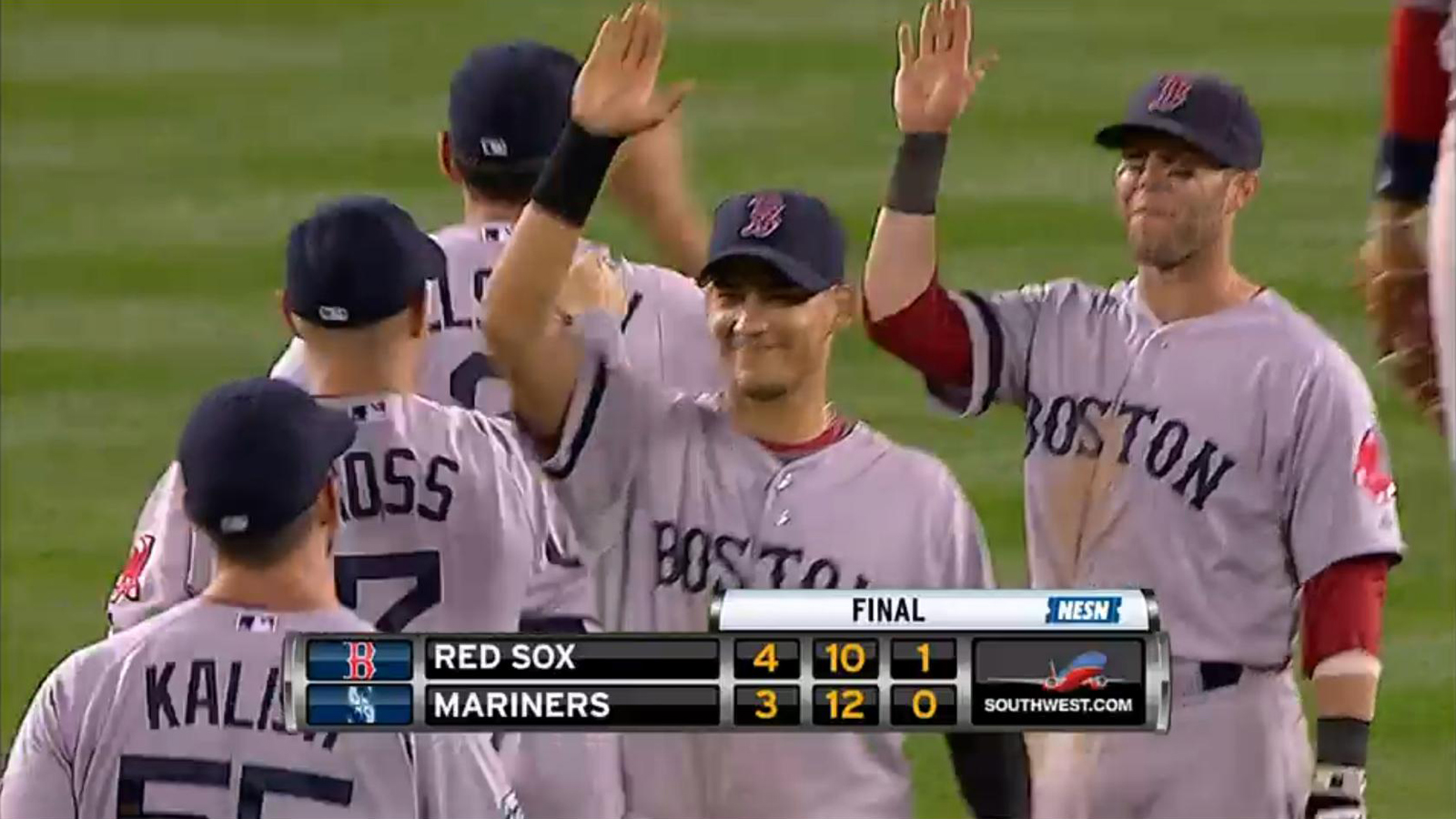 I guess not everyone has checked out, Glenn Ordway. Not even Bobby Valentine, who was waiting for his son at the airport when the flight was delayed due to fog.
Game 137: September 4, 2012

Boston Red Sox
63-74

4

W: Jon Lester (9-11)
H: Craig Breslow (7), Junichi Tazawa (1), Vicente Padilla (23)
S: Andrew Bailey (2)

2B: James Loney (19), Jose Iglesias (1)
HR: Cody Ross (20), Ryan Lavarnway (1)

Seattle Mariners
66-71

3

L: Blake Beavan (9-9)

No extra base hits