In the final game of this series the Red Sox lost in stunning fashion, blowing a three-run lead in the bottom of the ninth. The 12,963 fans looked up from the Rays Touch Tank or mobile phones to jangle their cowbells as B.J. Upton's three-run homer receded into the batter's eye to break the 4-4 tie. Upton pointed to the stands before the ball landed.
Now that I think about it more, this loss wasn't so surprising. This team had moments where the pitching staff could stifle opponents occasionally but not consistently. They were as constant as Pedro Ciriaco's defensive positions. Bobby Valentine started Ciriaco in center and the results were poor. He lost two routine fly balls, turning outs into doubles.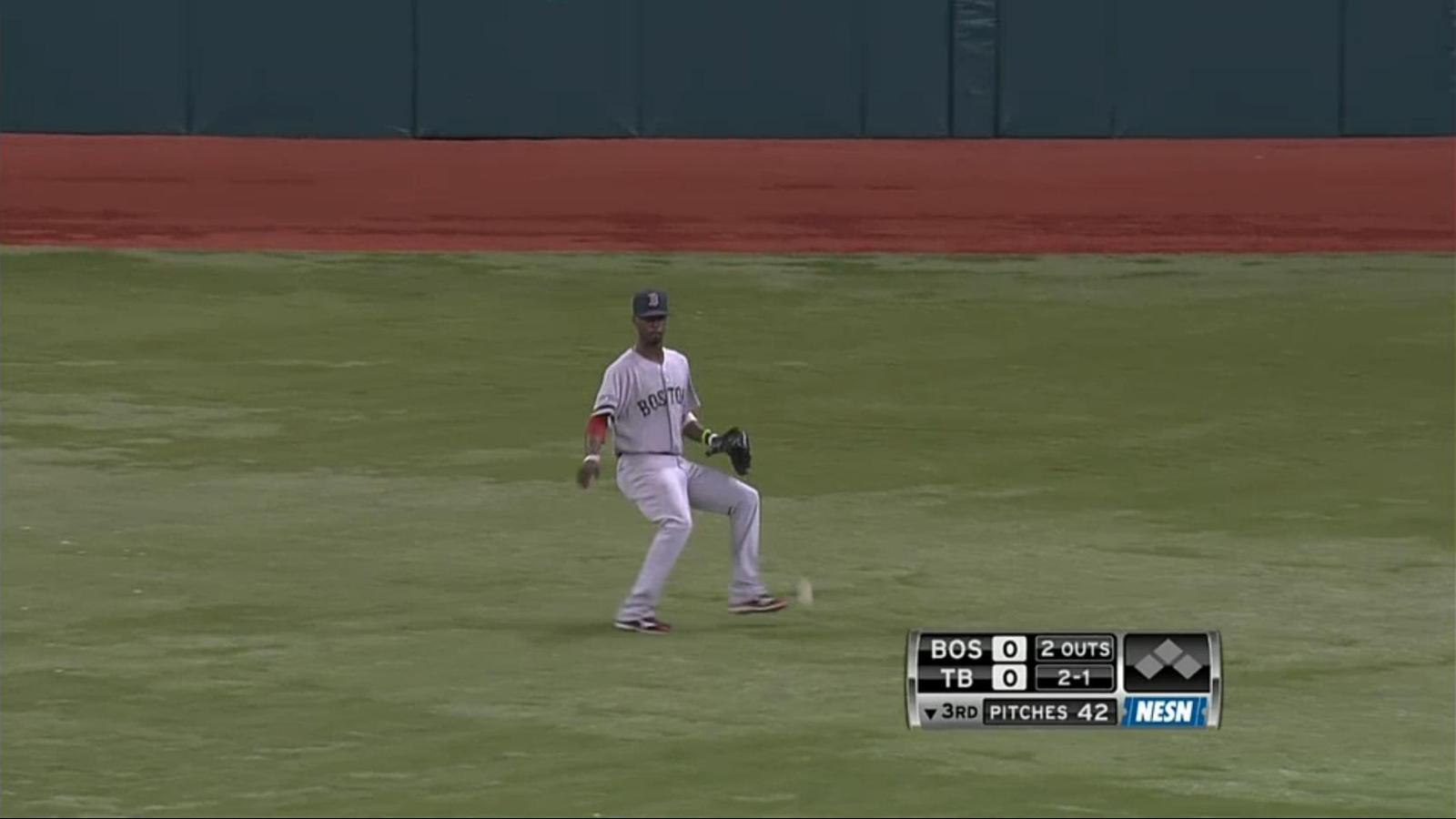 Clay Buchholz offered Ciriaco reassurance after the fielding miscues. I think that is John Lackey in the background wondering why the pitcher isn't chewing out the defender.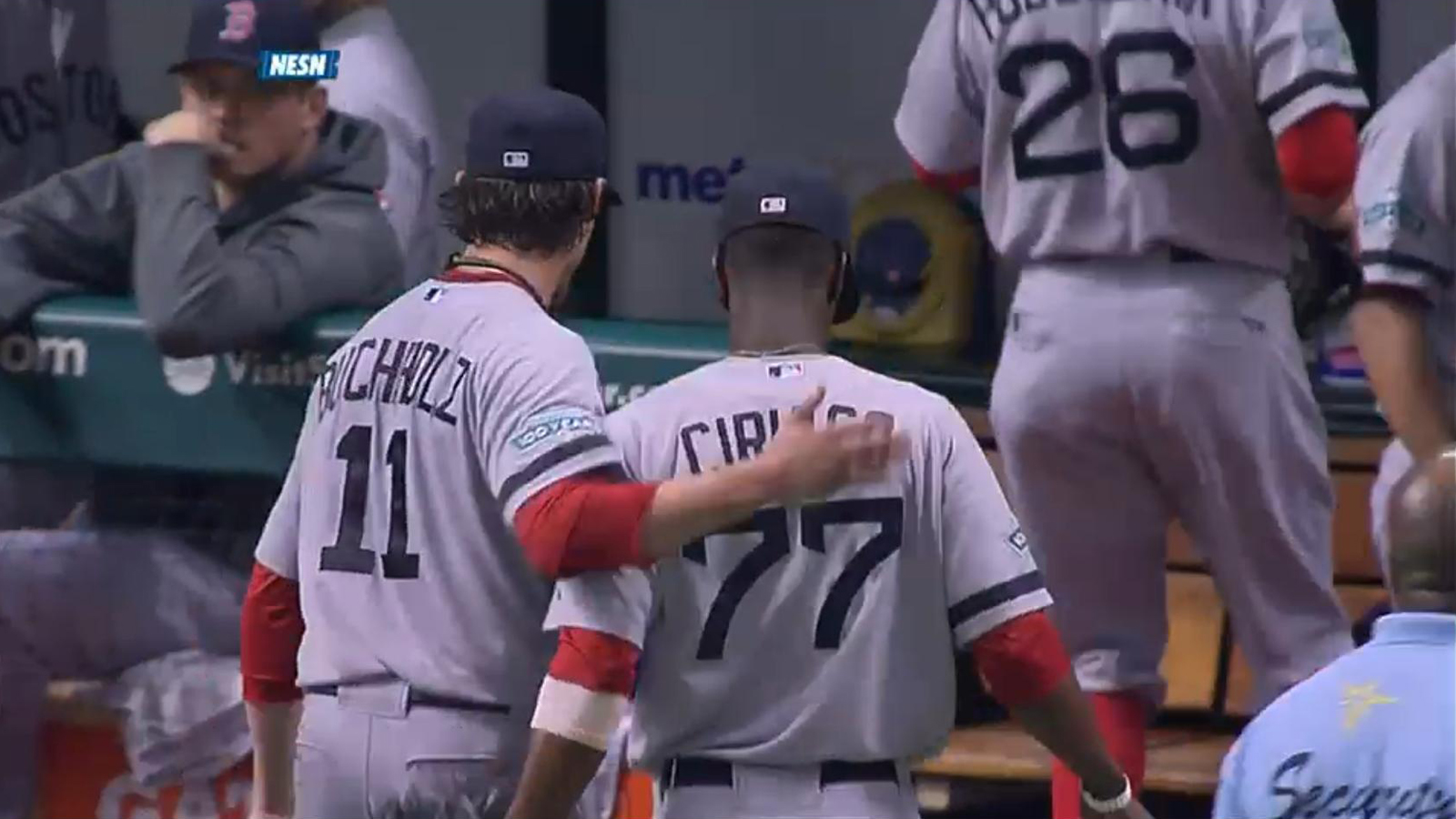 Valentine, Alex Ochoa, and Ciriaco shared a laugh about the escapades in center. Nice inning, kid!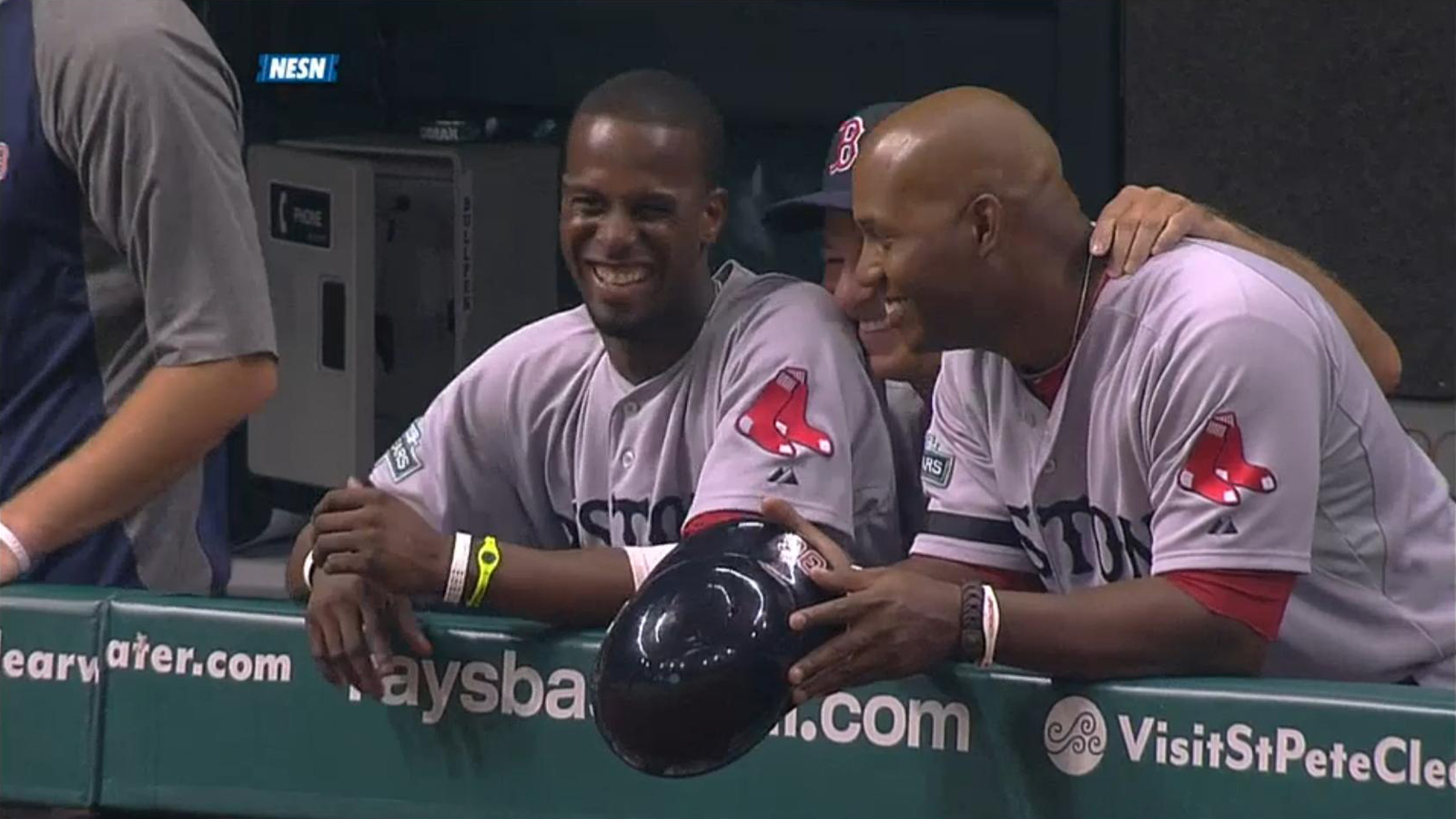 In the top of the ninth Jose Iglesias yanked his first major league home run into the left field stands where it was pursued down a ramp. While the Red Sox have played losing ball this season they pulled off one of the best silent treatments ever.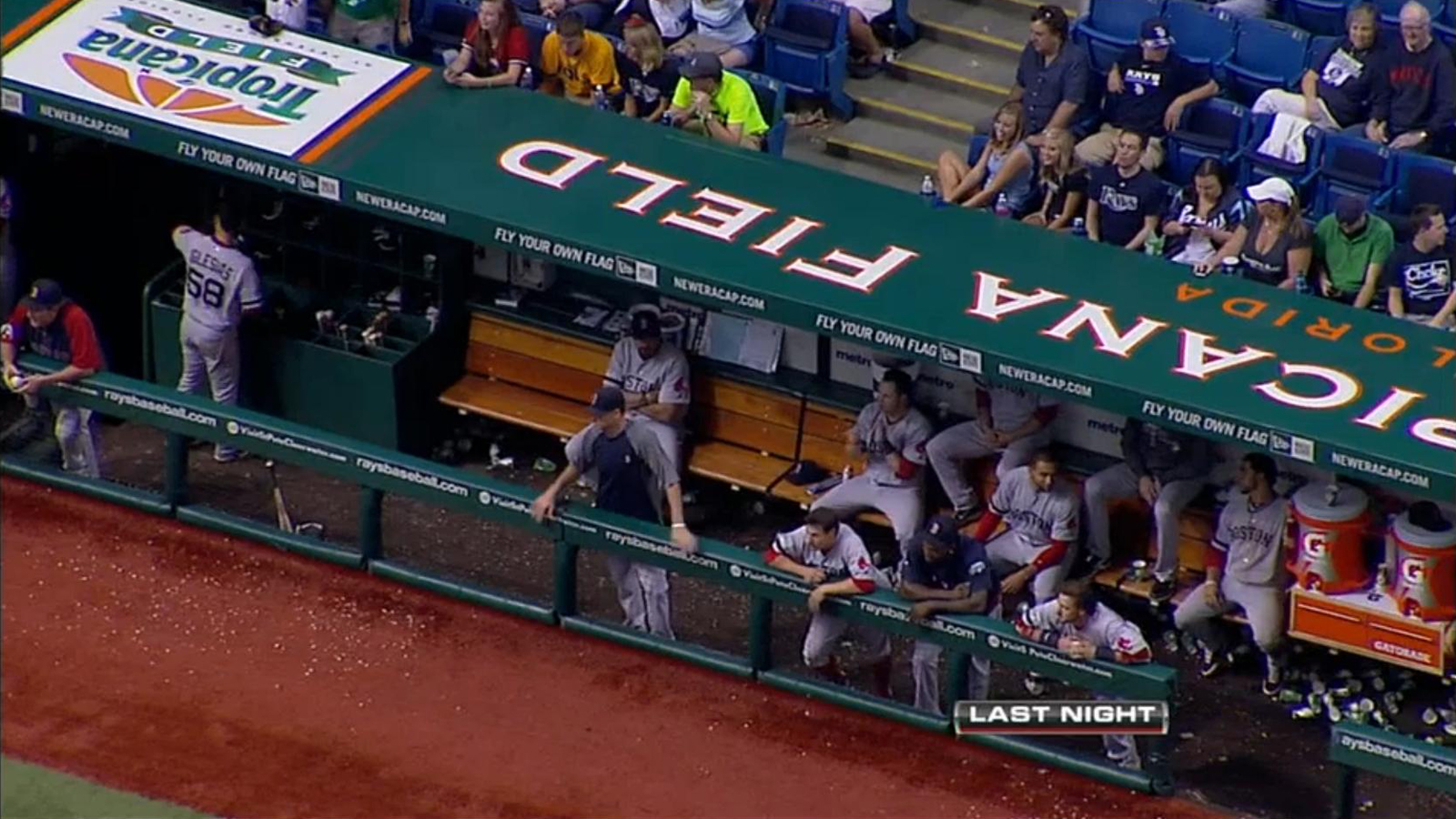 But of course after a few moments the team converged to congratulate the rookie.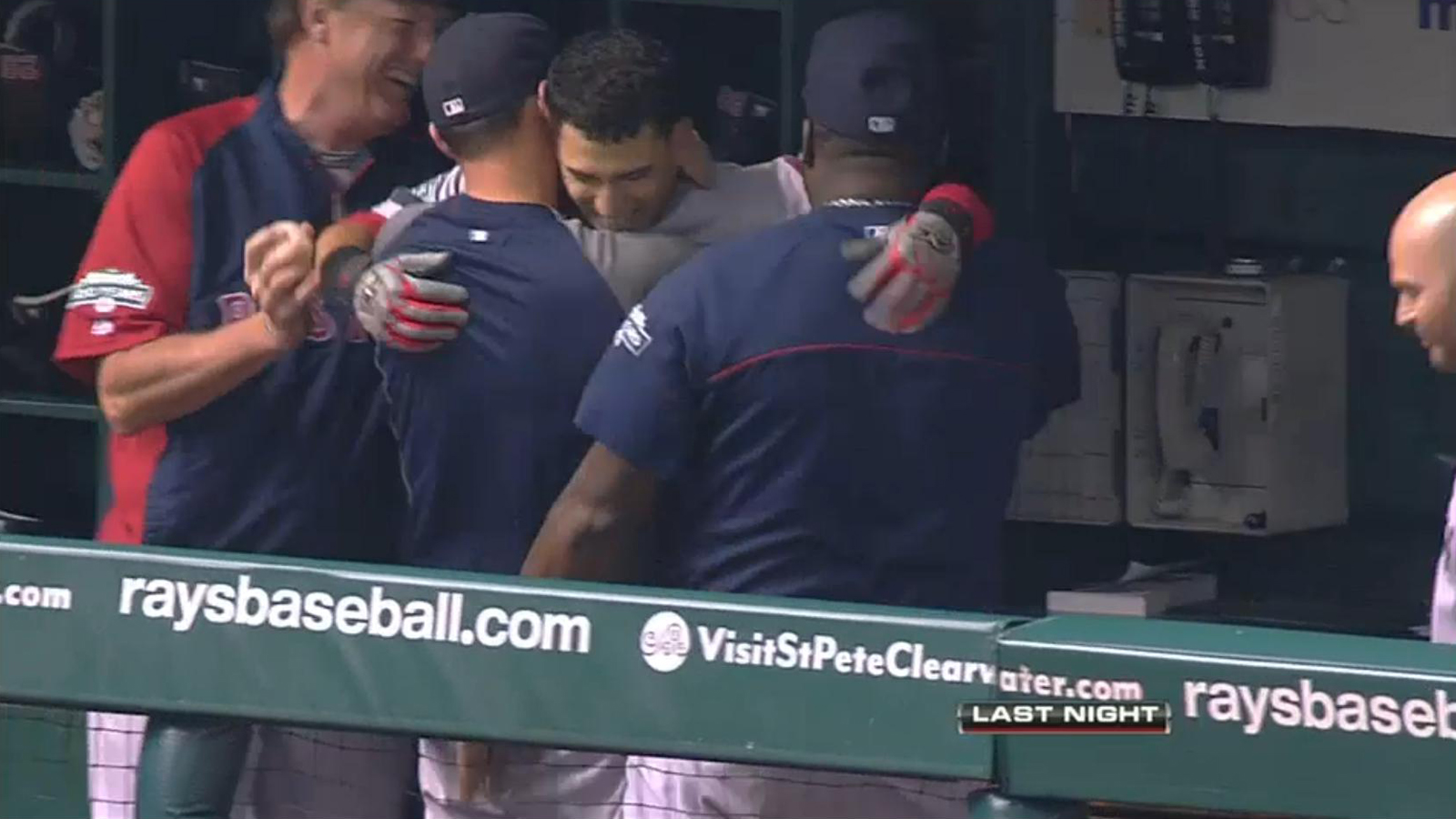 Game 151: September 20, 2012

Boston Red Sox
68-83

4

H: Junichi Tazawa (4)
BS, L: Andrew Bailey (2, 1-1)

2B: Cody Ross (33), Ryan Lavarnway (7)
3B: Mauro Gomez (2)
HR: Jose Iglesias (1)

Tampa Bay Rays
80-70

7

W: Burke Badenhop (2-2)

2B: Evan Longoria (11), B.J. Upton (26), Luke Scott (19), Desmond Jennings (19)
HR: B.J. Upton (24)