In a recent "Only a Game" segment Bill Littlefield bemoaned how even non-sporting events near the Hub have been dominated by angst about the Red Sox. While the pre-2004 fatalism had been mostly banished by the club consistently contending this season has revived the Old Town team's fans' old habit of anxiety and dread.
I especially liked this anecdote:
Moments later I found myself face to face with a man whose novels and stories have been widely celebrated. He has created memorable characters of all sorts. But in the garden on this potentially lyrical day in late summer, his concern was non-fiction. He was savaging a Boston sportswriter whom he regarded as sarcastic, mean-spirited, and wrong, at least as regards the Red Sox, upon whose trials the sportswriter has capitalized in several books.
The sportswriter is undoubtedly Dan Shaughnessy but the novelist is less easy to discern. Stephen King, perhaps?
Speaking of horror, the Blue Jays completed their second straight sweep of the Red Sox. Bobby Valentine visited Clay Buchholz in the ninth with speedy runners at the corners and one down. Buchholz thought he was being taken out and handed the ball over but Valentine told him he was staying in. Anthony Gose swiped second so Buchholz intentionally walked pinch hitter Kelly Johnson to cause a force at each base.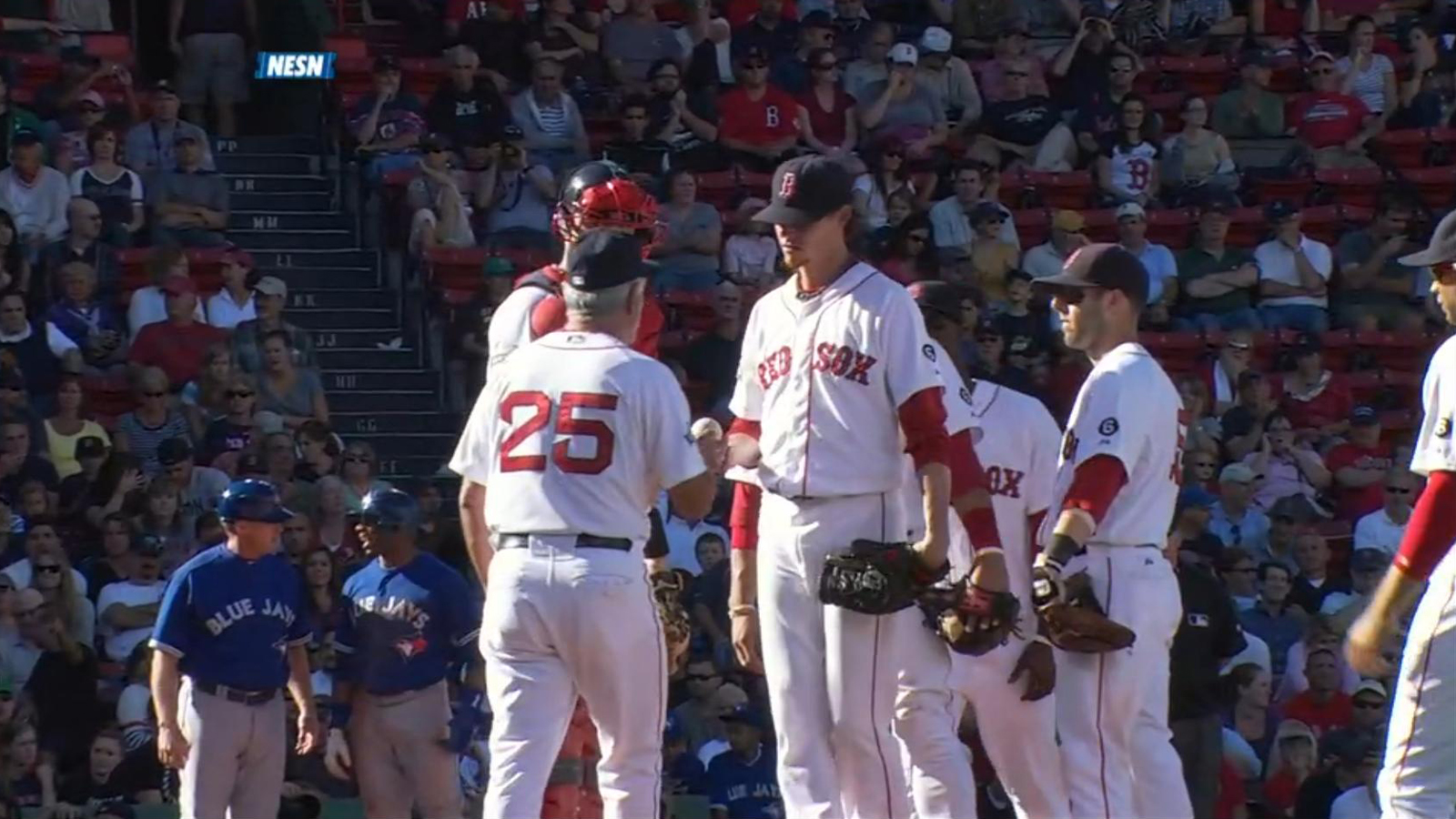 Omar Vizquel, who has has been in the majors longer than almost longer than Buchholz has been alive, lofted a fly ball to left that Rajai Davis easily tagged up on for what would be the winning run. In the dugout Valentine threw his gum. Hopefully a scout had a radar gun on that because the field manager might need to shore up the bullpen given his rotation's woes.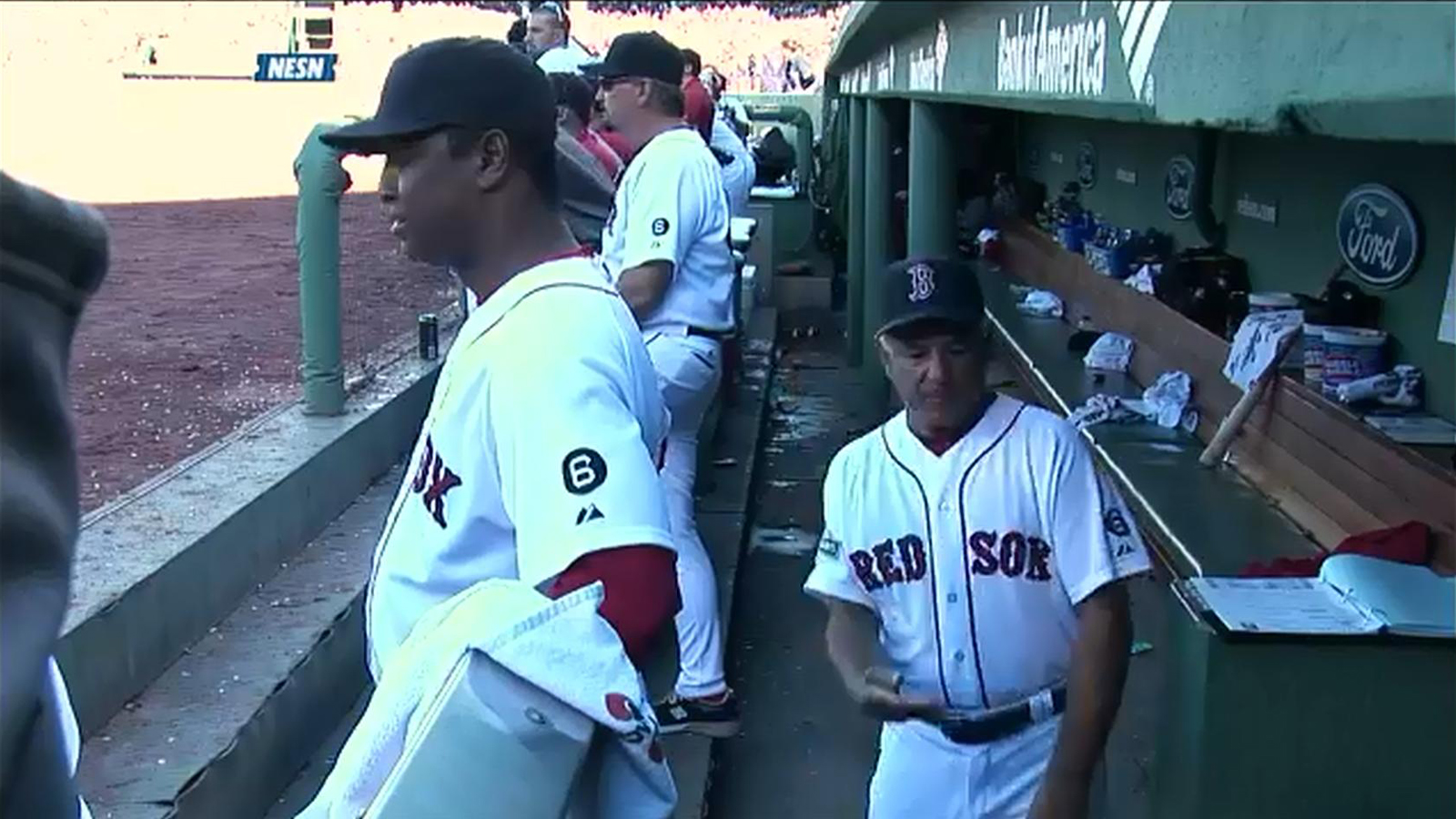 Game 141: September 9, 2012

Toronto Blue Jays
64-75

4

W: Brandon Lyon (2-2)
S: Casey Janssen (20)

No extra base hits

Boston Red Sox
63-78

3

L: Clay Buchholz (11-6)

2B: Ryan Lavarnway (4), Cody Ross (30)
HR: Jacoby Ellsbury (3), Dustin Pedroia (14)