Not only did Jon Lester bully the Toronto Blue Jays for their lunch money, he turned around and used that money to advertise his hot dogs in Rogers Centre.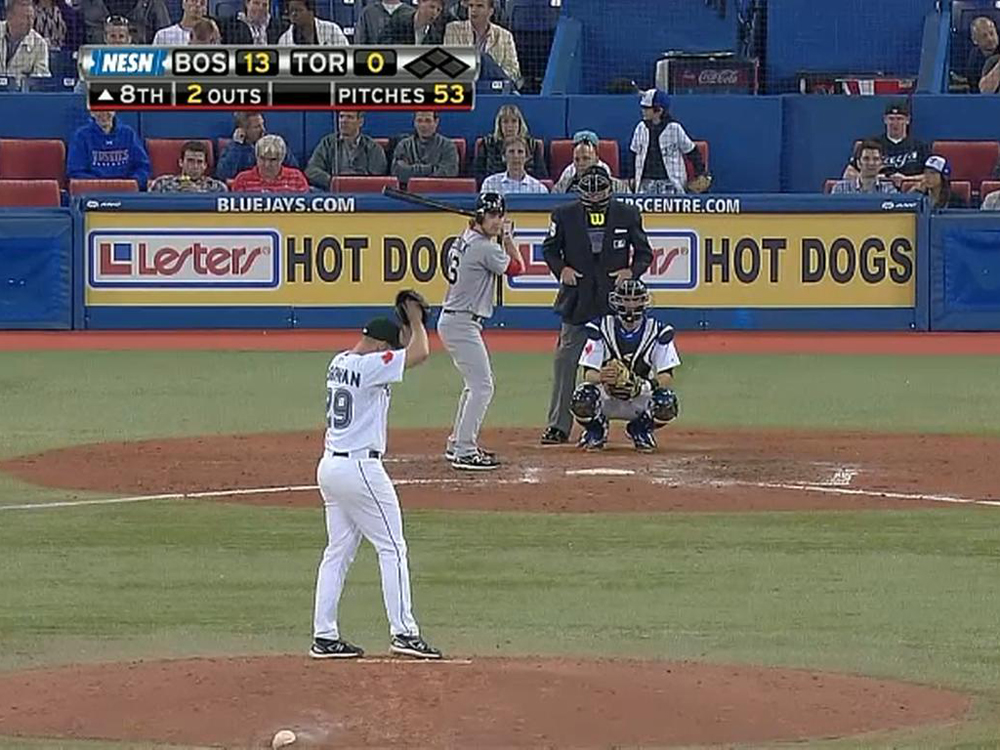 Thanks to Lester's dazzling seven innings of shutout ball no Blue Jays hotdogged it around the basepaths last night. Blue Jays third baseman Brett Lawrie would have to wait another day to stick his tongue out while rounding the bases as if he were Michael Jordan dunking on Alonzo Mourning. Someone needs to take the rookie aside and remind him that greenhorns don't have signature moves. And if, not when, he earns the right to one, pick something better than a facial expression that goes along with "nanny nanny boo boo."
The Red Sox scored in every inning but the sixth, seventh, and ninth. While Marco Scutaro's trio of doubles were delightful and Jarrod Saltalamacchia's and Josh Reddick's circuit clouts were riveting, I most enjoyed Kevin Youkilis's leadoff single in the fourth. The Red Sox third baseman sharply rapped the ball to his counterpart. The ball took an unanticipated hop on the Astroturf that had Lawrie swiveling his head around like a weather vane in a windstorm.
Were I Youkilis I'd be tempted to pull a Michael Jordan as I rounded the hot corner on David Ortiz's double to the right field wall.
Repeat tie alert! I do believe Don Orsillo wore this tie on May 19 in a game against the Tigers. Boston won that game as well. Orsillo should keep that in mind in case checkered grey tie mojo is needed to reverse a losing streak.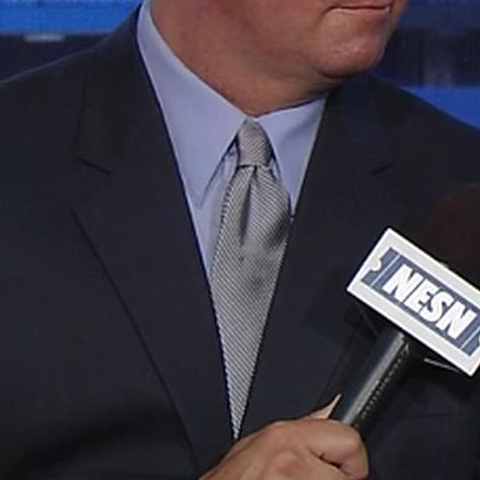 Game 141: September 6, 2011

Boston Red Sox
85-56
14

W: Jon Lester (15-6)

2B: Jacoby Ellsbury (38), Adrian Gonzalez (42), Carl Crawford (22), Kevin Youkilis (32), Marco Scutaro – 3 (18), David Ortiz – 2 (37)
HR: Jarrod Saltalamacchia (15), Josh Reddick (7)

Toronto Blue Jays
70-72

0

L: Luis Perez (3-3)

No extra base hits