David Ortiz recently participated in a Backyard Wiffle Ball game for Good Sports, a nonprofit organization dedicated to providing fitness and recreational activities to disadvantaged youths.
Ortiz's charitable work has long been lauded, but now the slugger may well be better known for his contributions to industrial science. The force and heat generated by one swing of the designated hitter's Wiffle bat rendered a Wiffle ball into an as yet undiscovered plastic endowed with near-miraculous properties.
The new compound, which Ortiz has taken to calling "Papilastic," bounced 34 times higher than a SuperBall. When thrown, its trajectory was traced in rainbow colors. When bounced along the ground, lilies of the valley, morning glories, and alstroemerias bloomed spontaneously wherever it touched.
The mood of those who came in contact with Papilastic lifted immediately, but the imagined sources of their newfound happiness varied. "It was like getting TMX before everyone else!" exclaimed five-year old Juliana Oshiro as she grasped the formerly mundane Wiffle ball in her tiny hand.
"I feel as if I completely paid down my mortgage," gushed Seth Cabasa upon being handed the orb.
In his rapture, the sphere slipped from his hands into a pitcher of water. On contact, the liquid was transformed into fresh-squeezed lemonade.
As word spread of Papilastic's astounding attributes, multiple companies attempted to persuade Ortiz to exclusive Papilastic production contracts. Ortiz declined, however, and will create his unique compound for strictly humanitarian purposes.
"Like me, this sort of thing can't be contained. Papilastic will be free to whoever needs it. Peace!"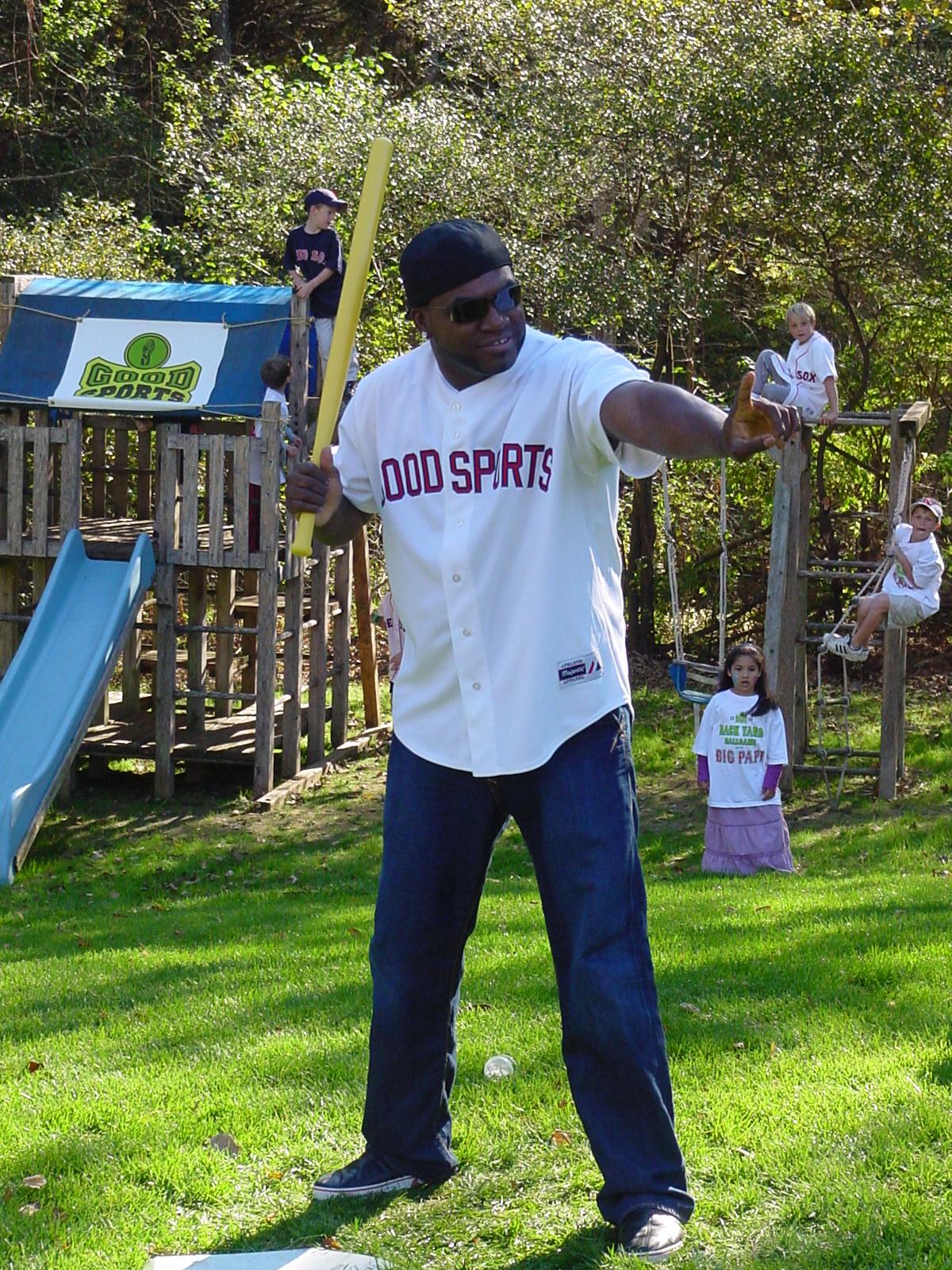 Photo courtesy of Good Sports, Inc.