These photos from
Thursday's game
are a few days late, but hopefully worth the wait.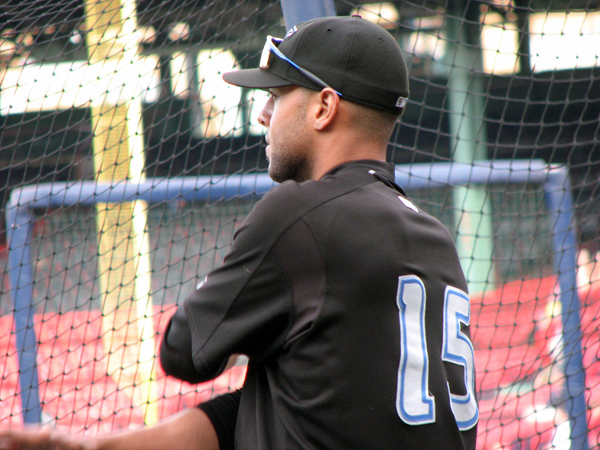 Alex Rios would lend a helping hand to a fellow Alex. The Toronto outfielder's blunder in the bottom of the seventh allowed Alex Cora to hit the go-ahead home run.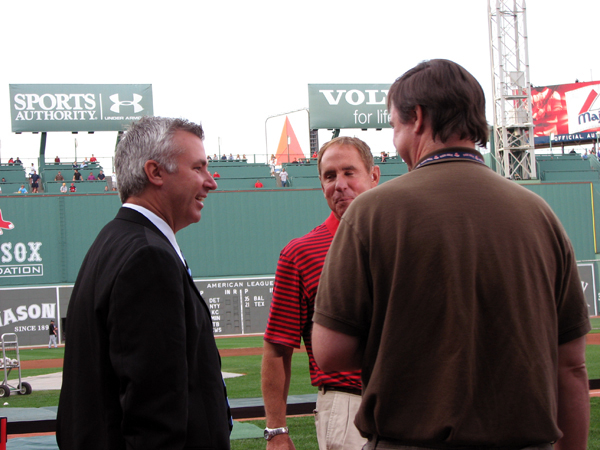 Dan Roche, Bob Lobel, and an unknown assistant. The media were out in droves to cover the trade of David Wells.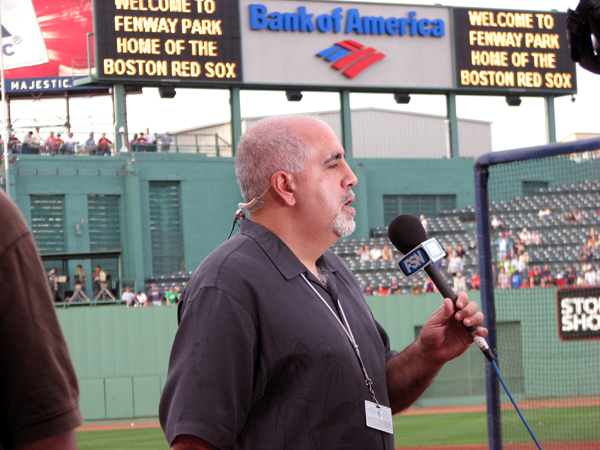 Between takes, Sean McAdam entertained with stirring renditions of arias, including "La fleur que tu m'avais jetée" from "Carmen."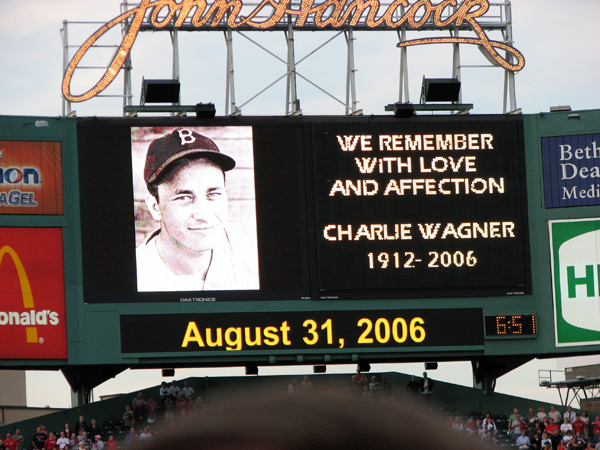 Rest in peace, "Broadway" Charlie Wagner.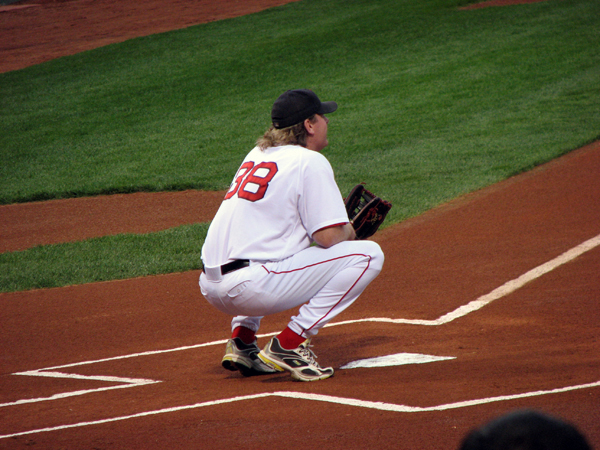 Curt Schilling was the backstop for the family that was displaced by Hurricane Katrina.

The inimitable Roy Halladay.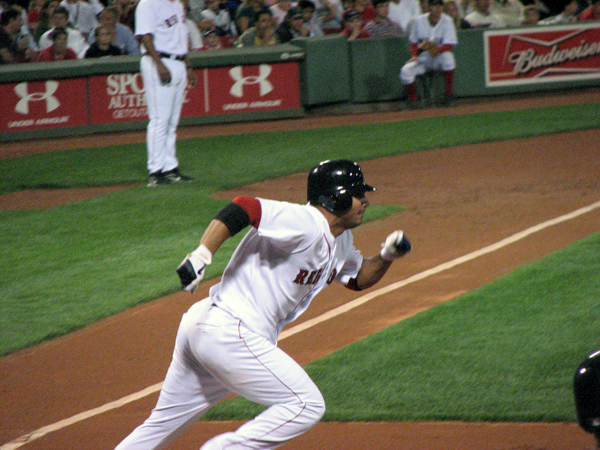 Carlos Peña attempting to run out a grounder.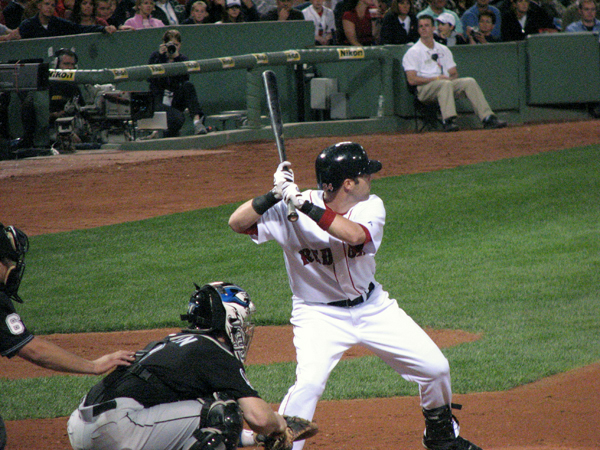 Dustin Pedroia at the dish.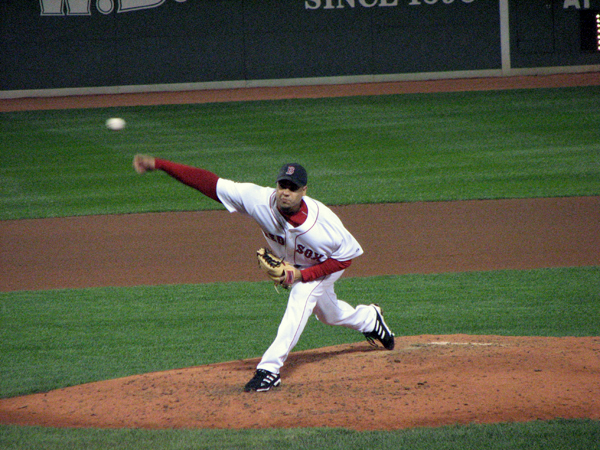 Manny Delcarmen pitched for two innings, blowing a save but notching a win. In the seventh he gave up a two-out triple to who else but Catalanotto, who in turn was driven in by Wells.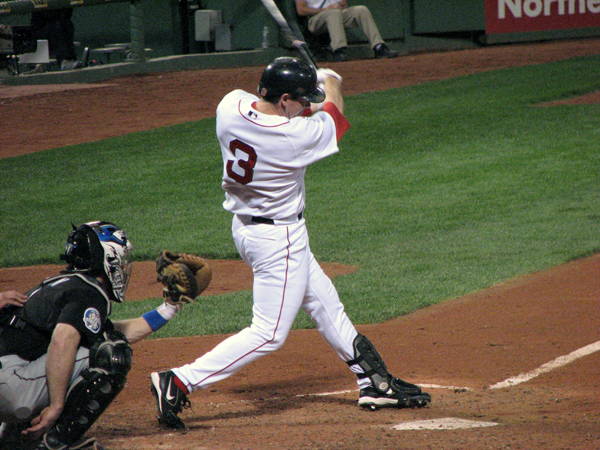 Mark Loretta fouling off a pitch.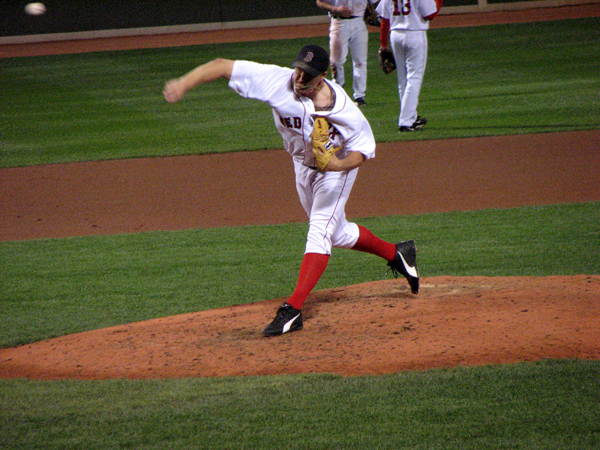 Terry Francona had a short hook with Mike Timlin; after the reliever relinquished the second hard-hit single in the eighth he was pulled.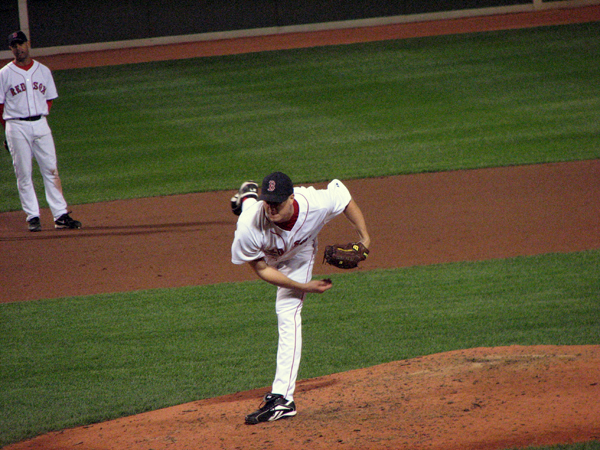 Jonathan Papelbon secured the final four outs of the game.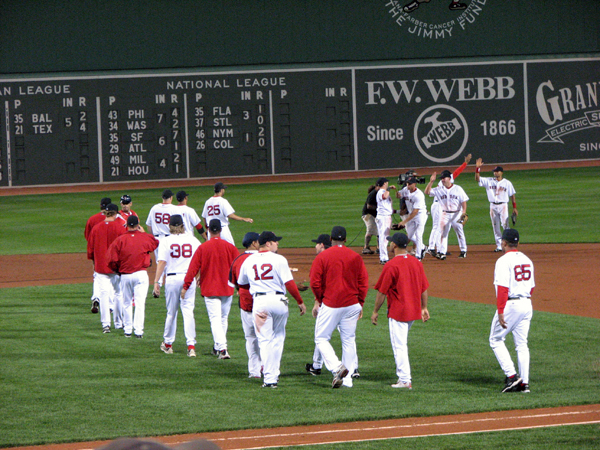 Victory at last.