Game 102: July 29, 2006
Angels (53-50), 6
Red Sox (62-40), 7
H: Scot Shields (17)
BS: Francisco Rodriguez (3)
L: Hector Carrasco (2-3)
W: Julian Tavarez (2-3)
11 innings

As I always try to do, I arrived at the game two hours before the first pitch. As it was a day game after a night game, I was surprised to see the batting practice screens out. Camped out near the bend in right, near where the pitchers were going through their pre-game rituals, I overheard a security guard telling someone that the Angels had requested the equipment be put out. They never came out, however, and therefore lost the game.
All that was awful about Game 90 was replicated except for the end result. Yesterday was the first of two Royal Rooters outings this year. Had the Red Sox lost, I have no doubt there would have been a re-creation of the 1903 World Series, when the rabid fans stormed the field when they discovered their seats had been sold. Except we would have invaded the field to get relief from the oppressive heat in the postgame sprinkler cycle.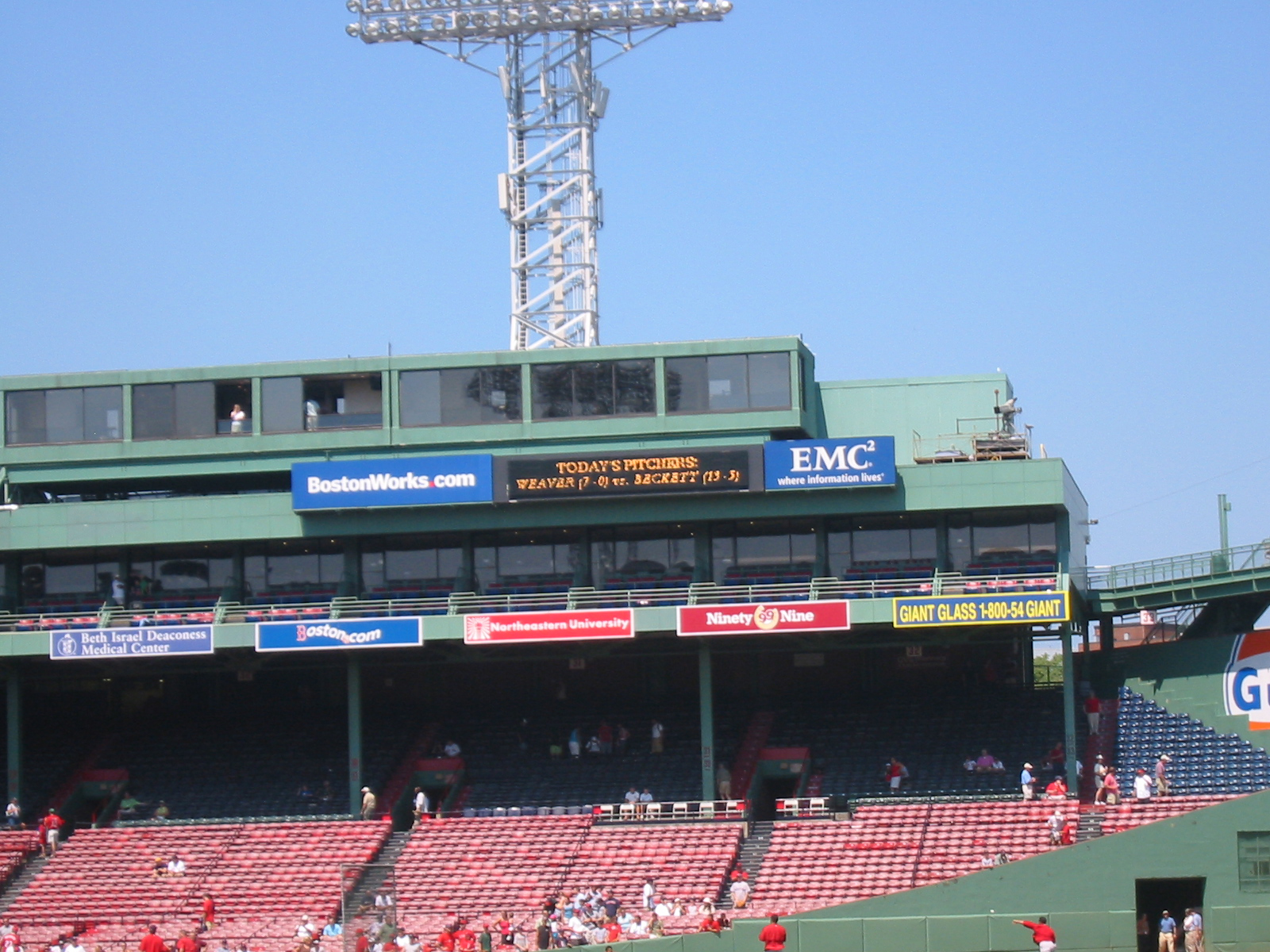 Every game I take a picture of the pitching match-up for easy Retrosheeting as my memories fade.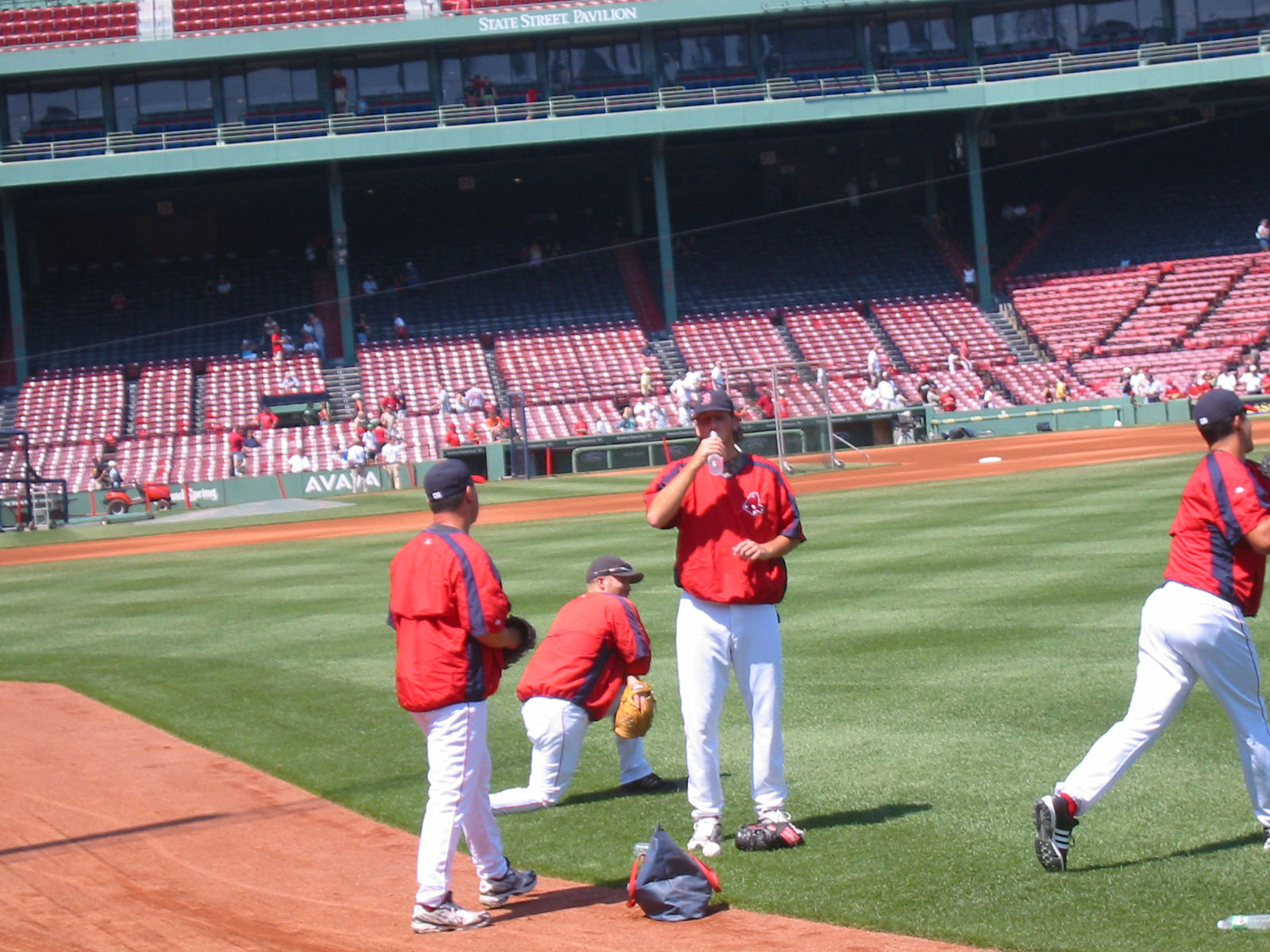 Hansen attempting to avoid catching loser cooties from Seanez. Hopefully the affliction is only temporary.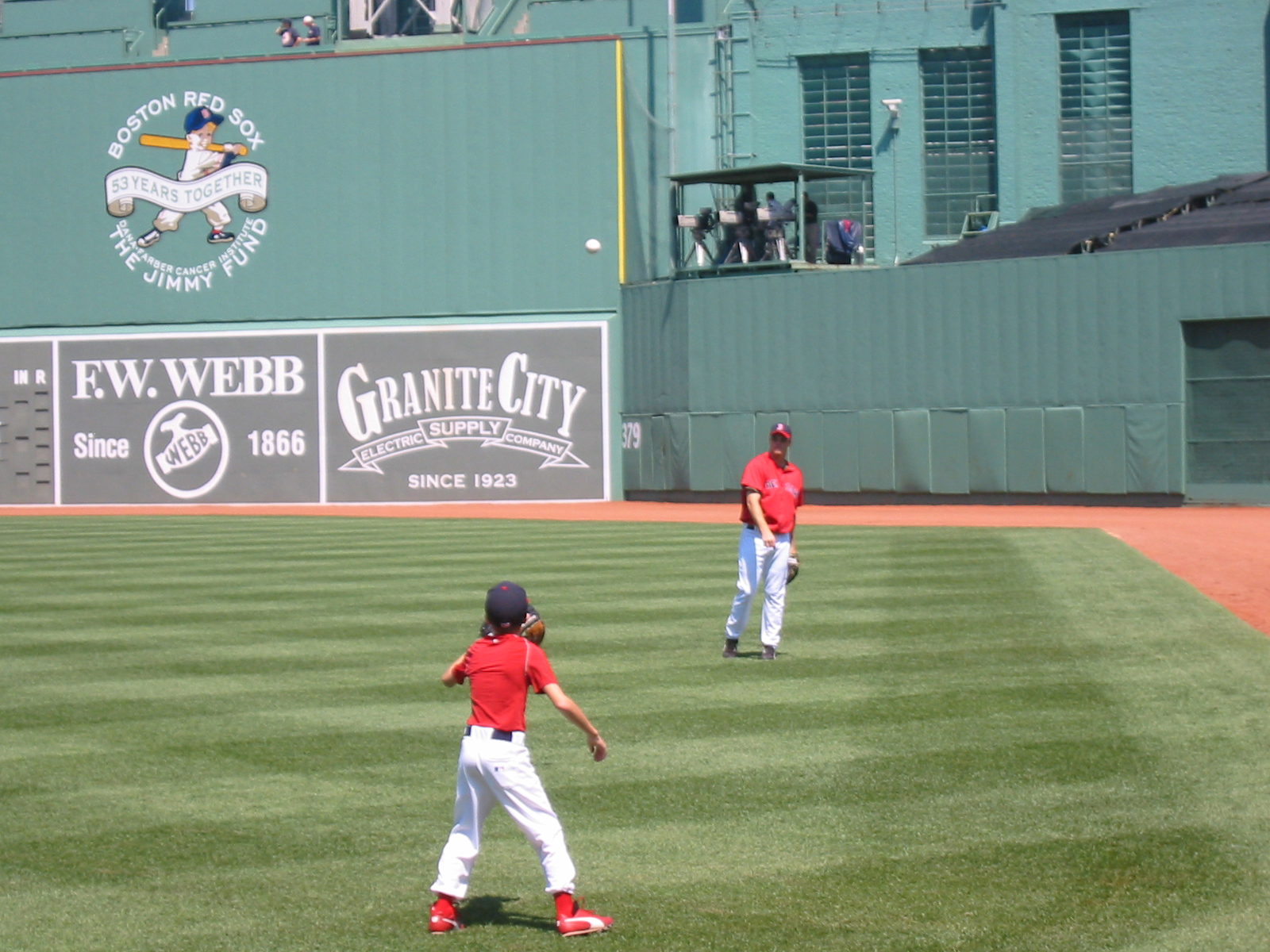 Timlin playing catch with his son, who also got tutoring from the Red Sox staff a bit later.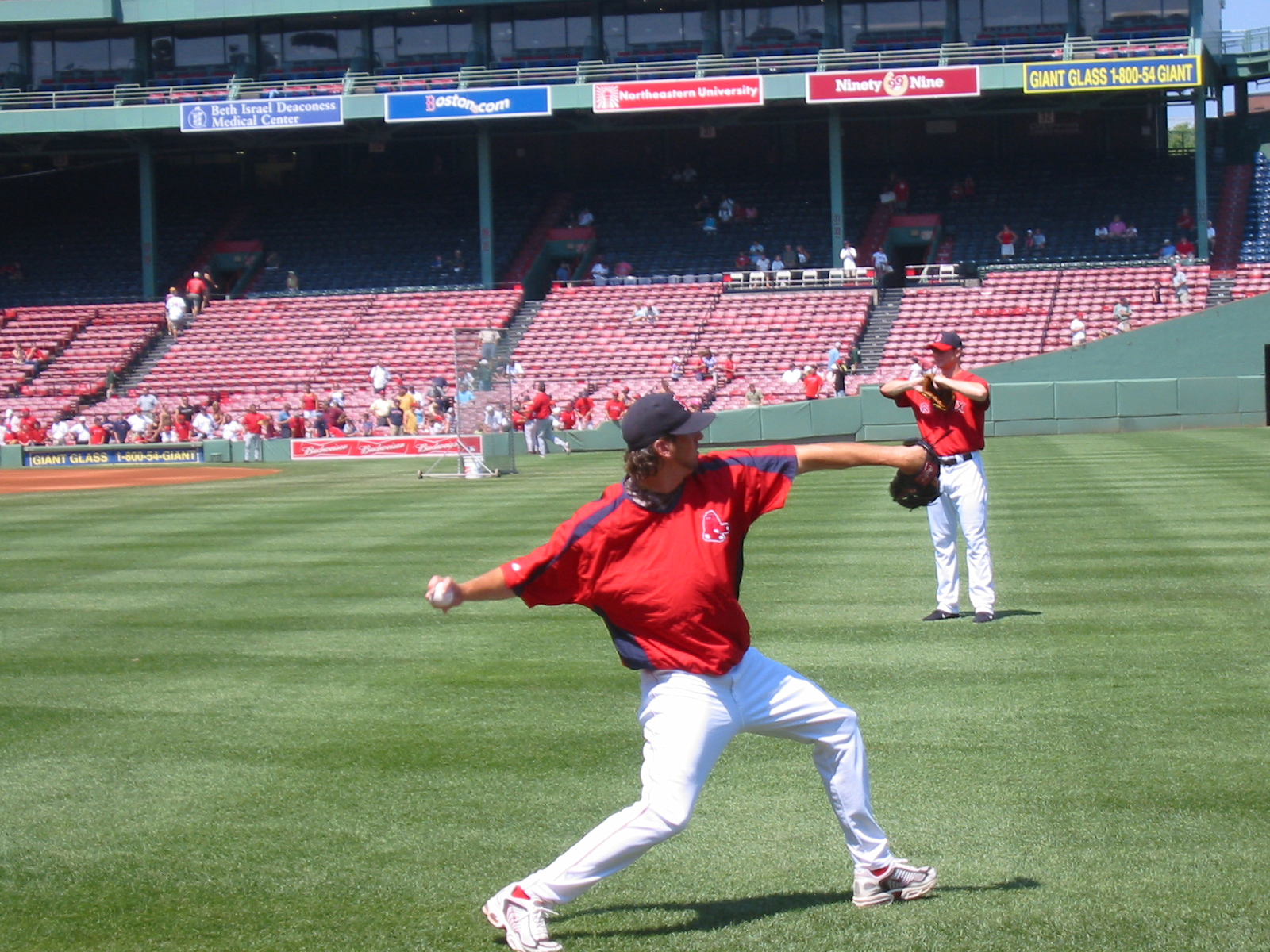 Hansen's pitching motion seems to be less whip-like in his most recent outings.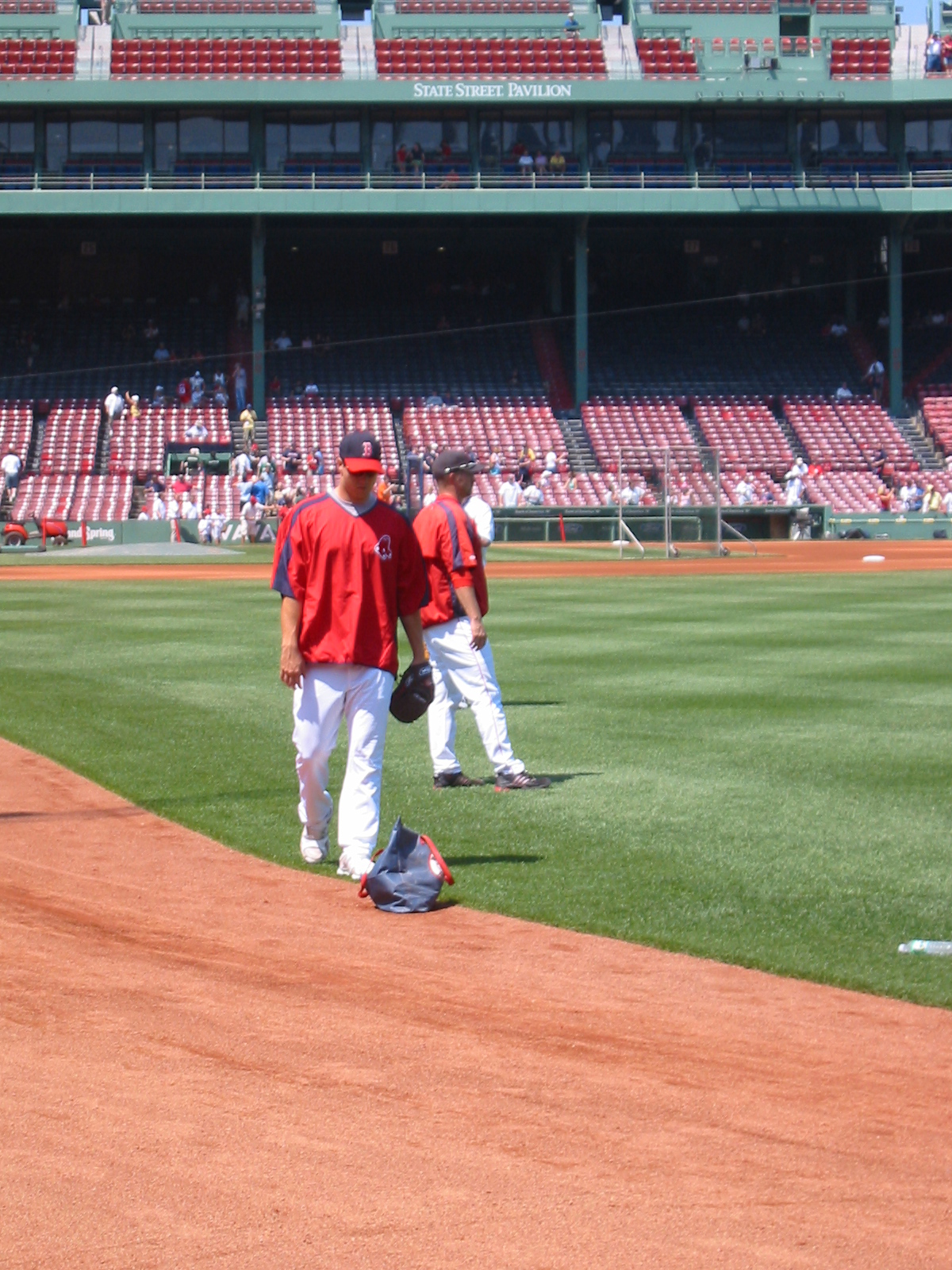 Boston's first Rookie of the Year since 1997?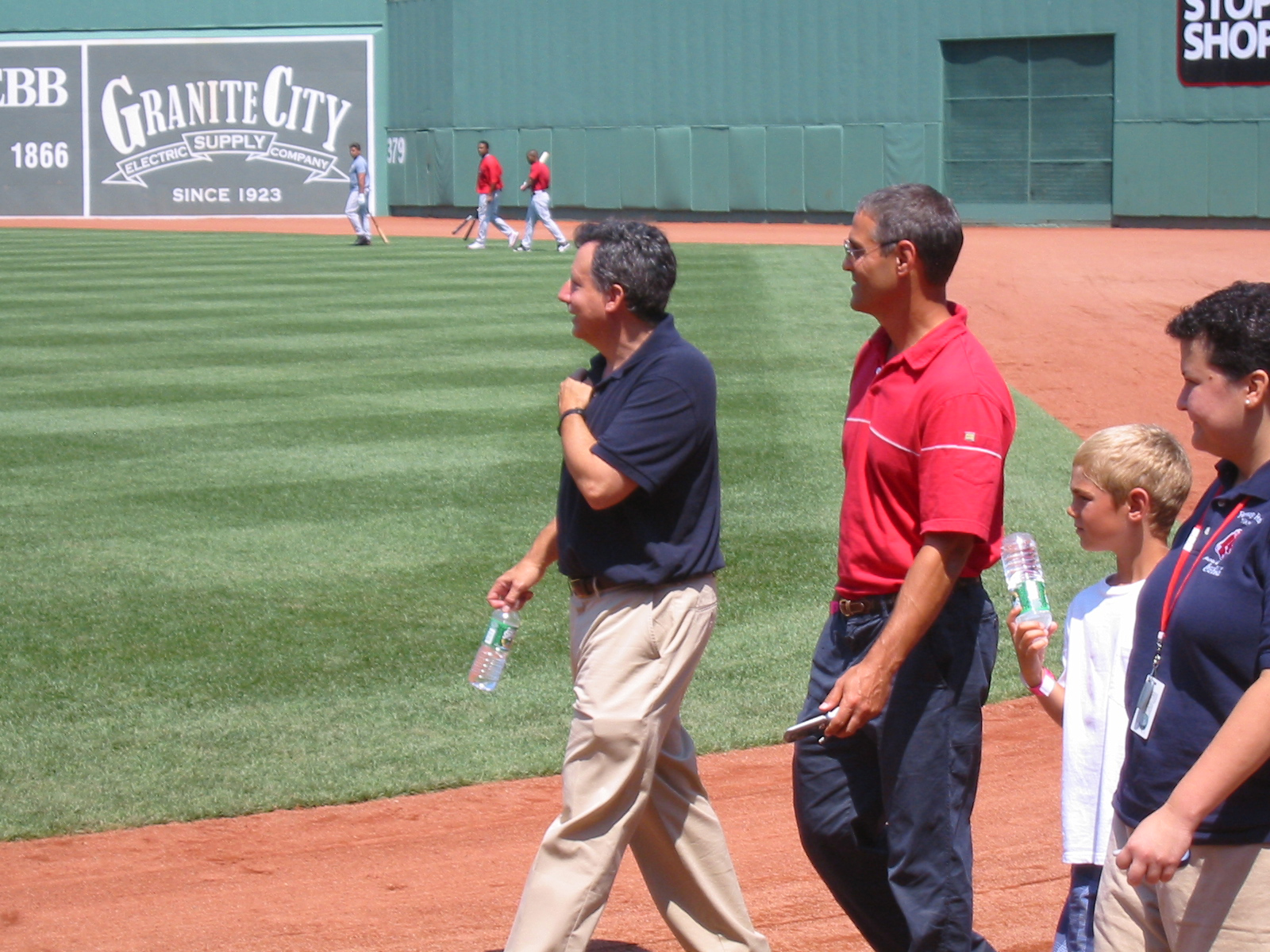 Co-owner Tom Werner gives a private tour.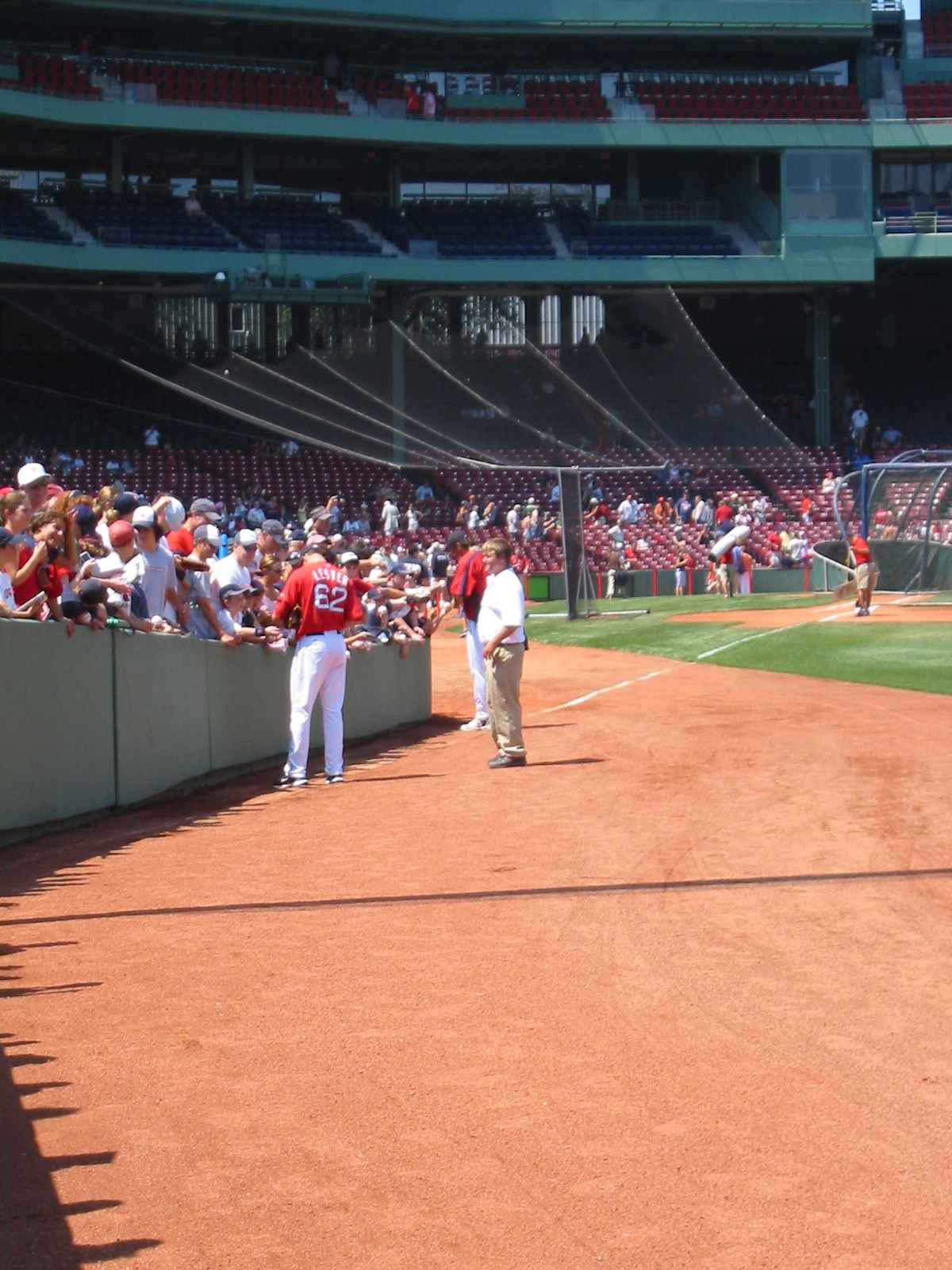 Jon Lester and Hansen signed autographs for quite a while, probably another factor that fatigued Hansen, rendering him vulnerable enough to relinquish a pinch hit, two-out, two-run home run to Curtis Pride in the seventh. Kids, stop pestering the players. And if you do, at least call them "Mister" such-and-so, rather than screeching their first names.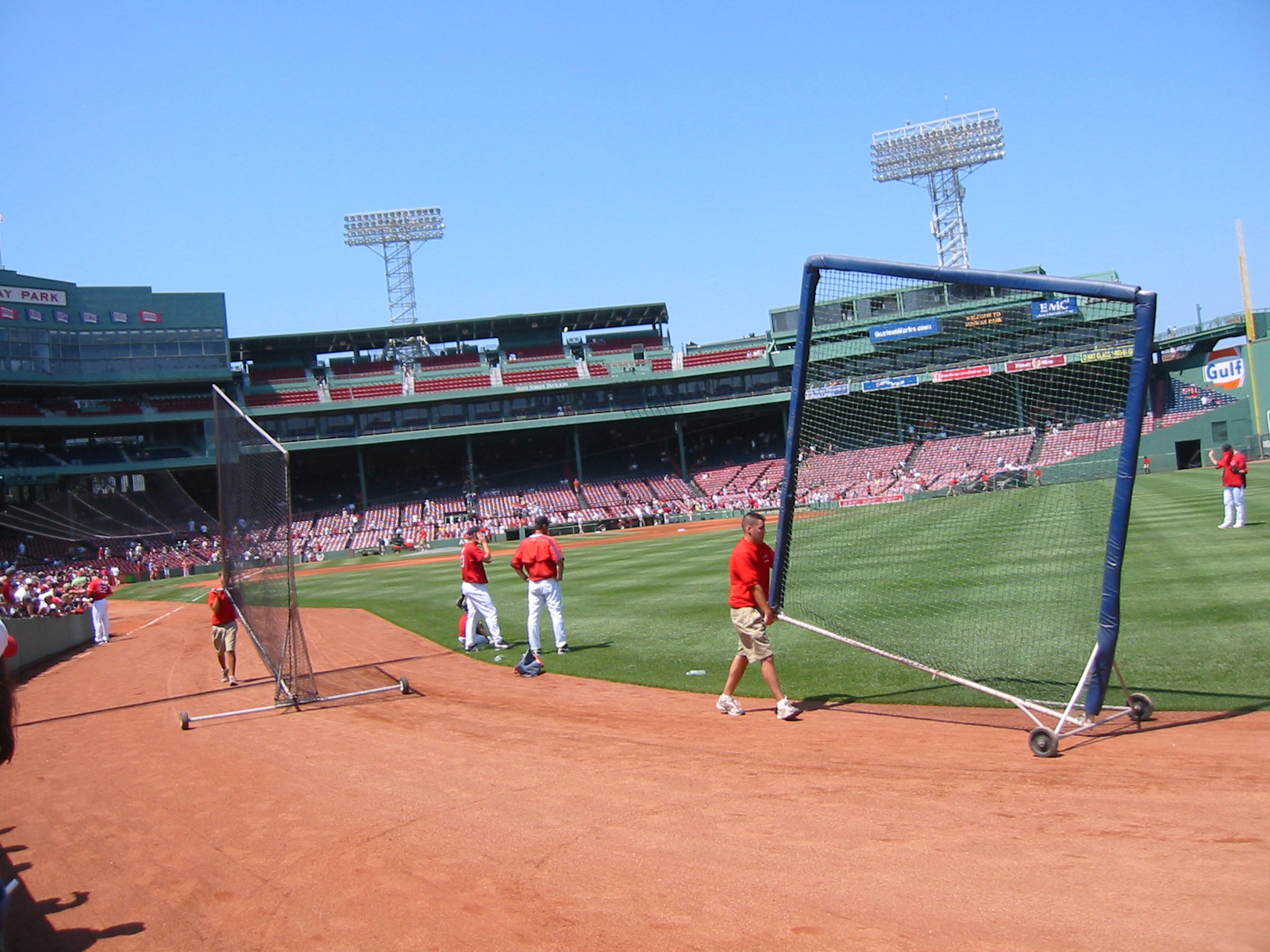 Disgruntled groundskeepers having to drag the batting practice screens into storage.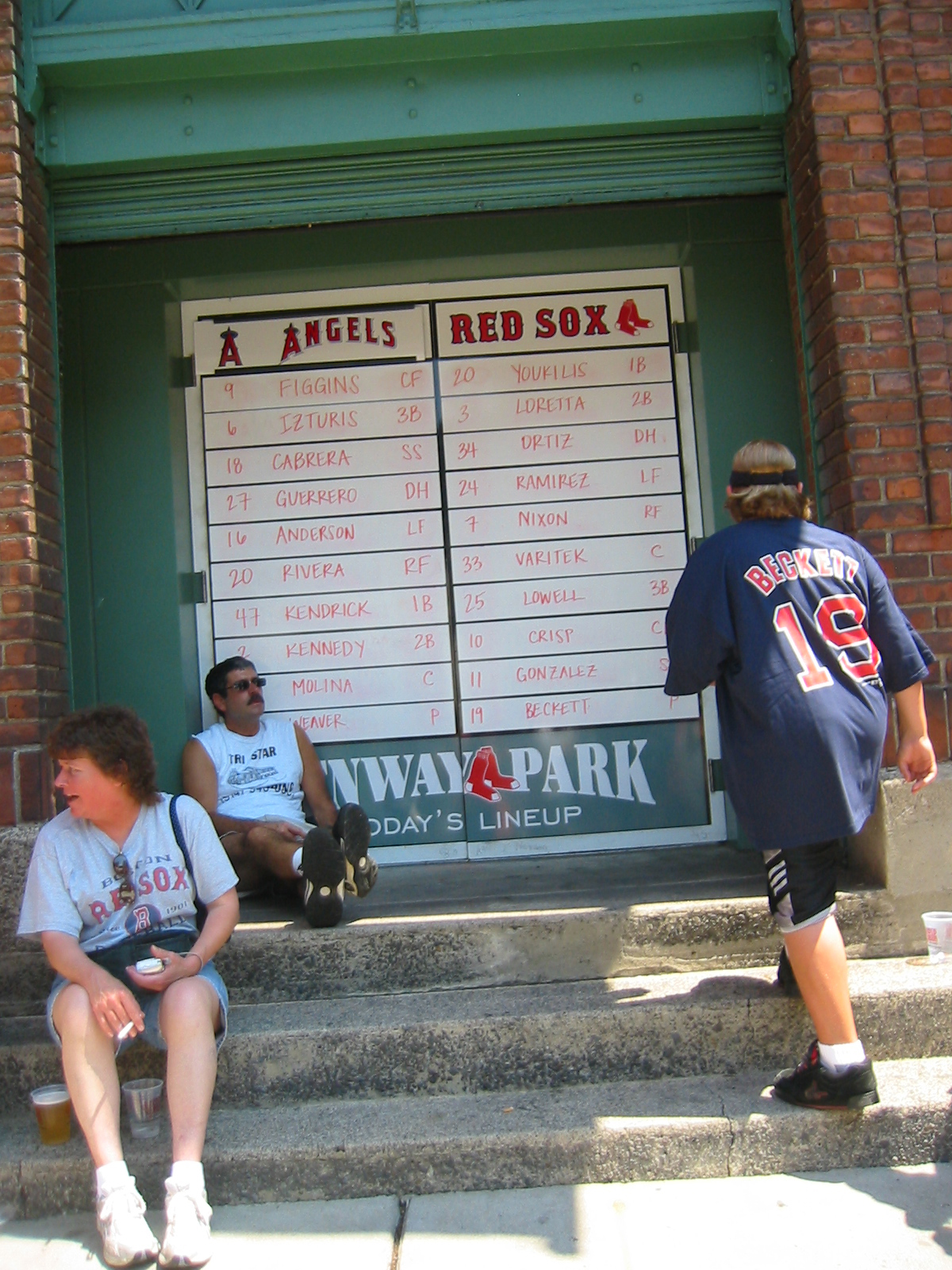 A lineup board like they have in minor league games. It's the first time I noticed this, and I wonder if I saw it before Jere at A Red Sox Fan in Pinstripe Territory, which would be remarkable.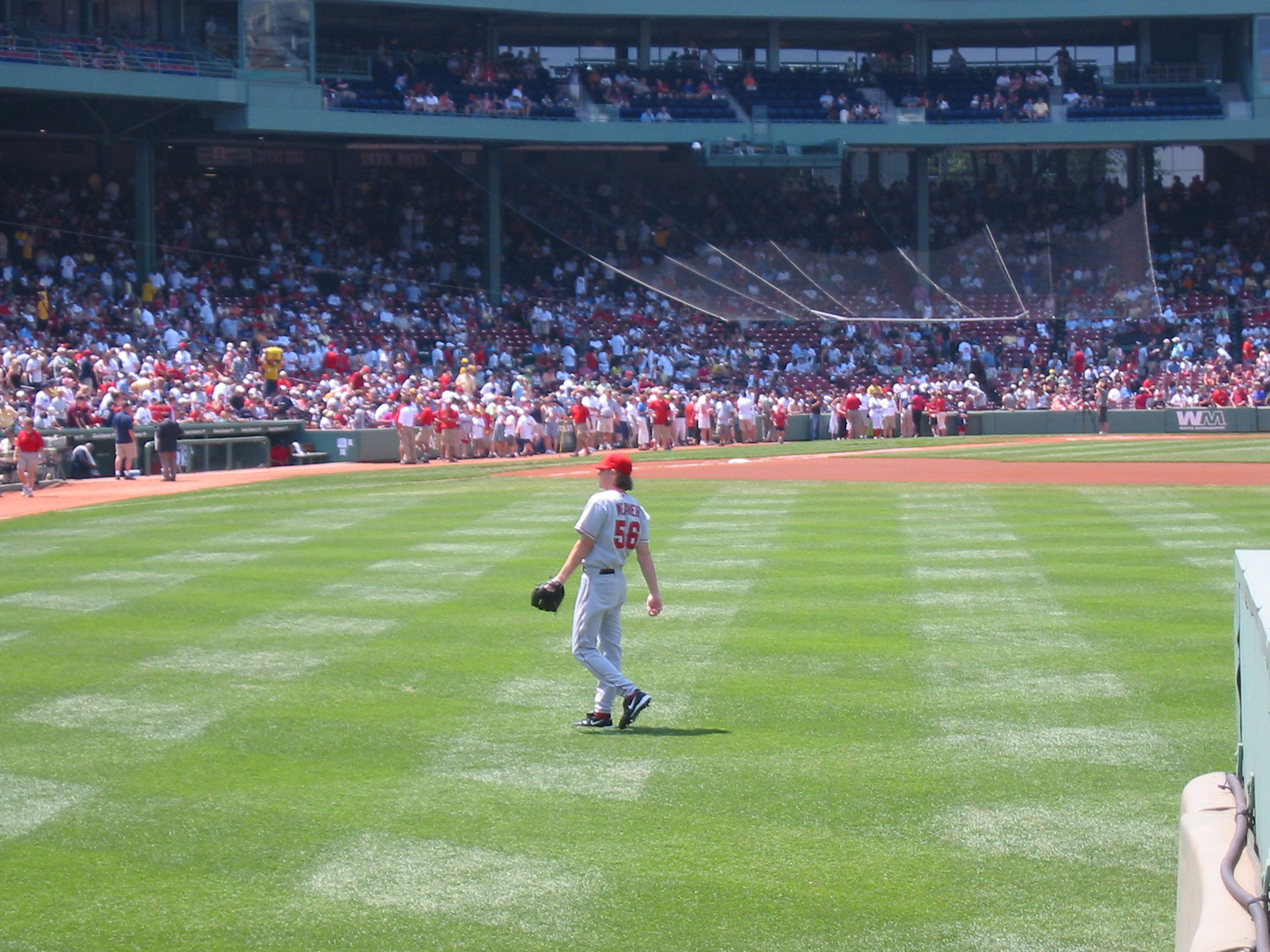 An Angels ball boy. Wait a second. I mean, Jered Weaver, the starting pitcher for the Angels.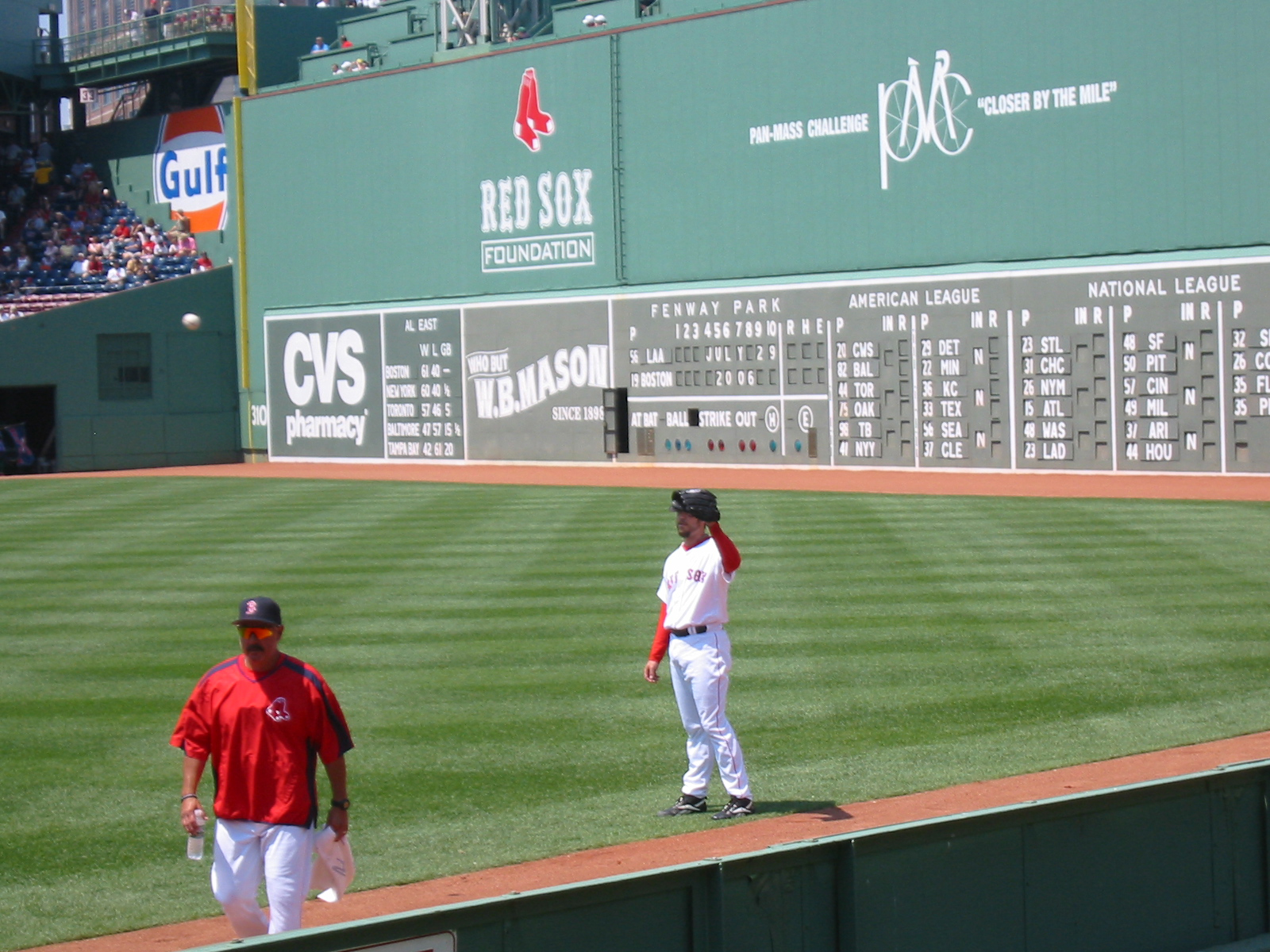 Beckett waiting. The AL East standings are in the background. By the time David Ortiz went to the opposite field for a game-winning RBI single, the Yankees were getting pounded by Tampa Bay and the gap would be widened to a game and a half.