Game 90: July 16, 2006
Athletics (48-44), 8
Red Sox (54-36), 1
W: Joe Blanton (9-8)
L: Kyle Snyder (1-1)
Yesterday I sat in the bleachers at Fenway. The ordeal proved to be quite probably the greatest heat I've endured for a prolonged period, and I'm from Hawai'i. As Michelle Wie recently demonstrated in the John Deere Classic, heat endurance is not necessarily a given if you were raised in the fiftieth state. In the islands, the temperature rarely gets above 90 degrees and even if it does there are the cooling tradewinds. I actually got to the point of illness and it can't be attributed to Kyle Snyder's pitching, although I must say he takes an inordinately long time between pitches. Had Tim Wakefield pitched as originally scheduled, a win would have been more likely and we wouldn't have been roasting in our own juices for the length of time we did.
Snyder should come with a label that states, "For use only in case of emergency. If pitching needs persist beyond four innings, call your general manager and request rotation assistance." Rudy Seanez and Julian Tavarez's dosage guidelines: "Use when game is no longer winnable. Consult your general manager should more bullpen aid be required."
You'll see by the pictures that Mike Timlin sprayed the crowd from the bullpen. The bullpen pitchers would lean against the wall with their backs towards to the game to look at our flushed faces, amazed that most of us stayed into the bitter end.
The single offensive bright spot came from an unforeseen source: Alex Gonzalez jacked a solo shot into the Monster seats in the fifth inning. For a second I thought it was a figment of my heat-addled brain.
Another moment that made yesterday's game worth attending was that Jason Varitek tied Carlton Fisk for most appearances as a catcher for the Red Sox. As of yesterday, both caught for 990 games. For the Red Sox Legends segment, the "Like a Rock" Fisk montage played out on the center field scoreboard.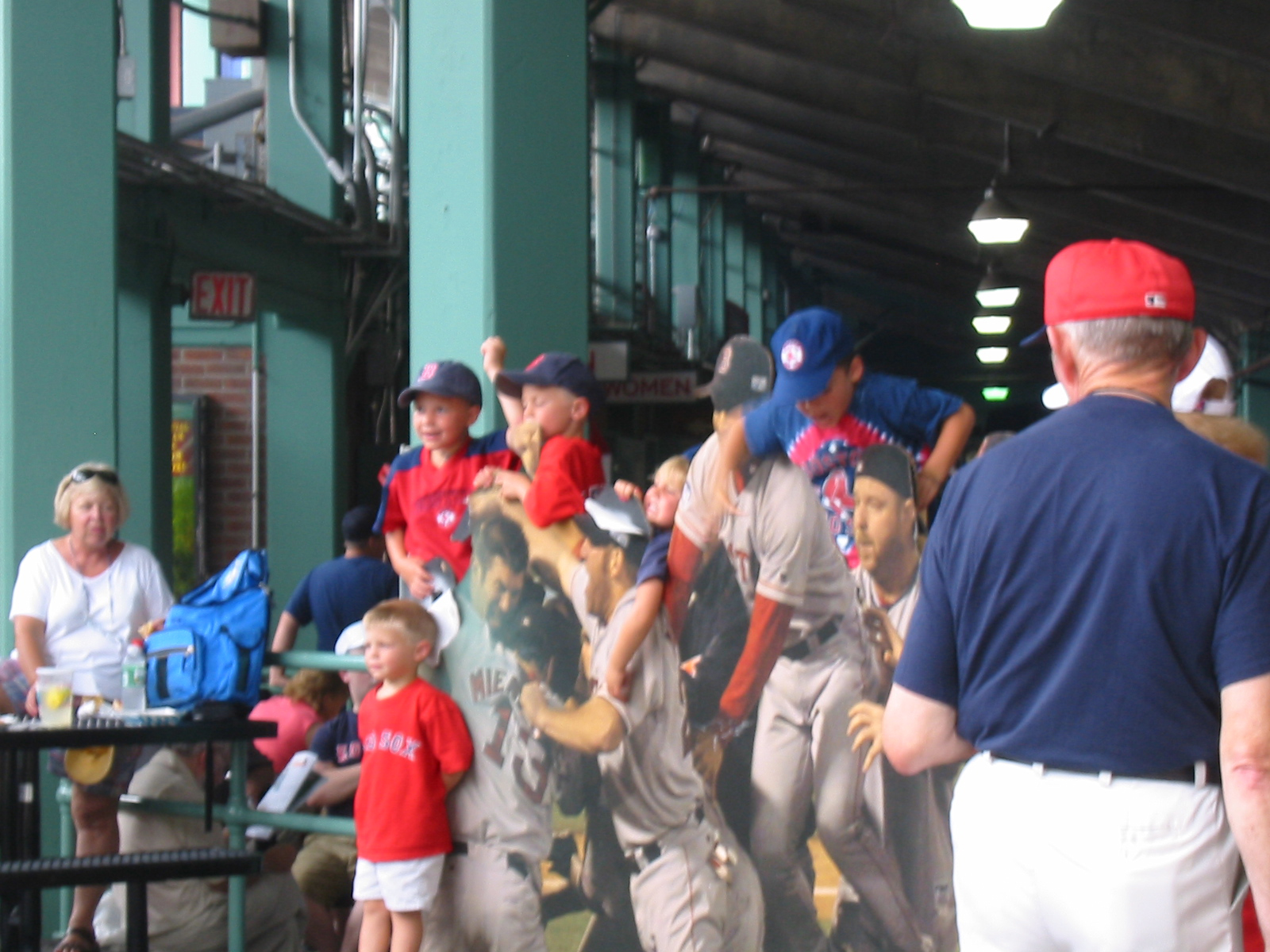 The kid in the tie-dye shirt was packaged as a prospect in a deal with San Diego recently.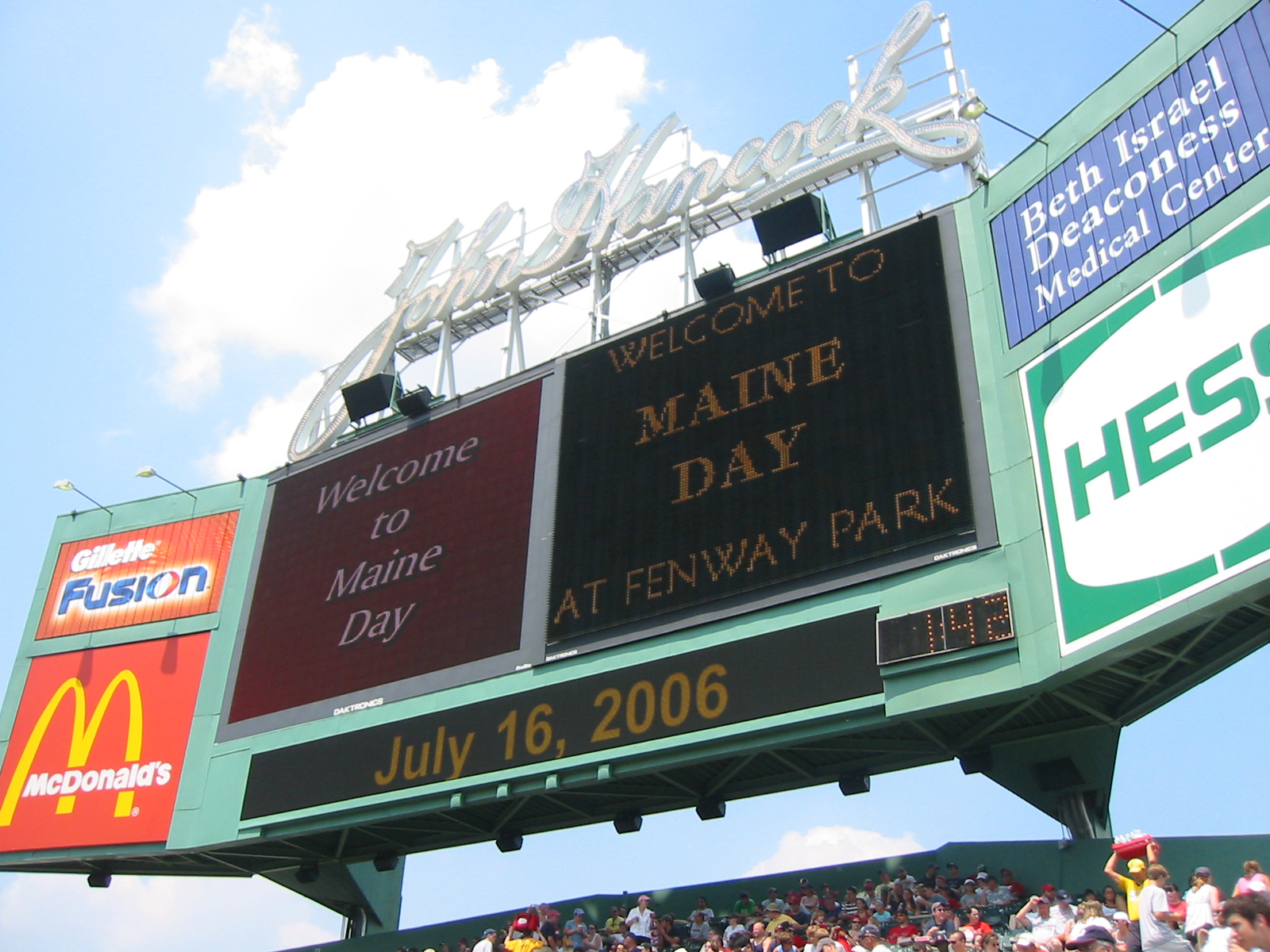 The Maine Event. Seventy-one major leaguers were born in Maine, including Bob Stanley.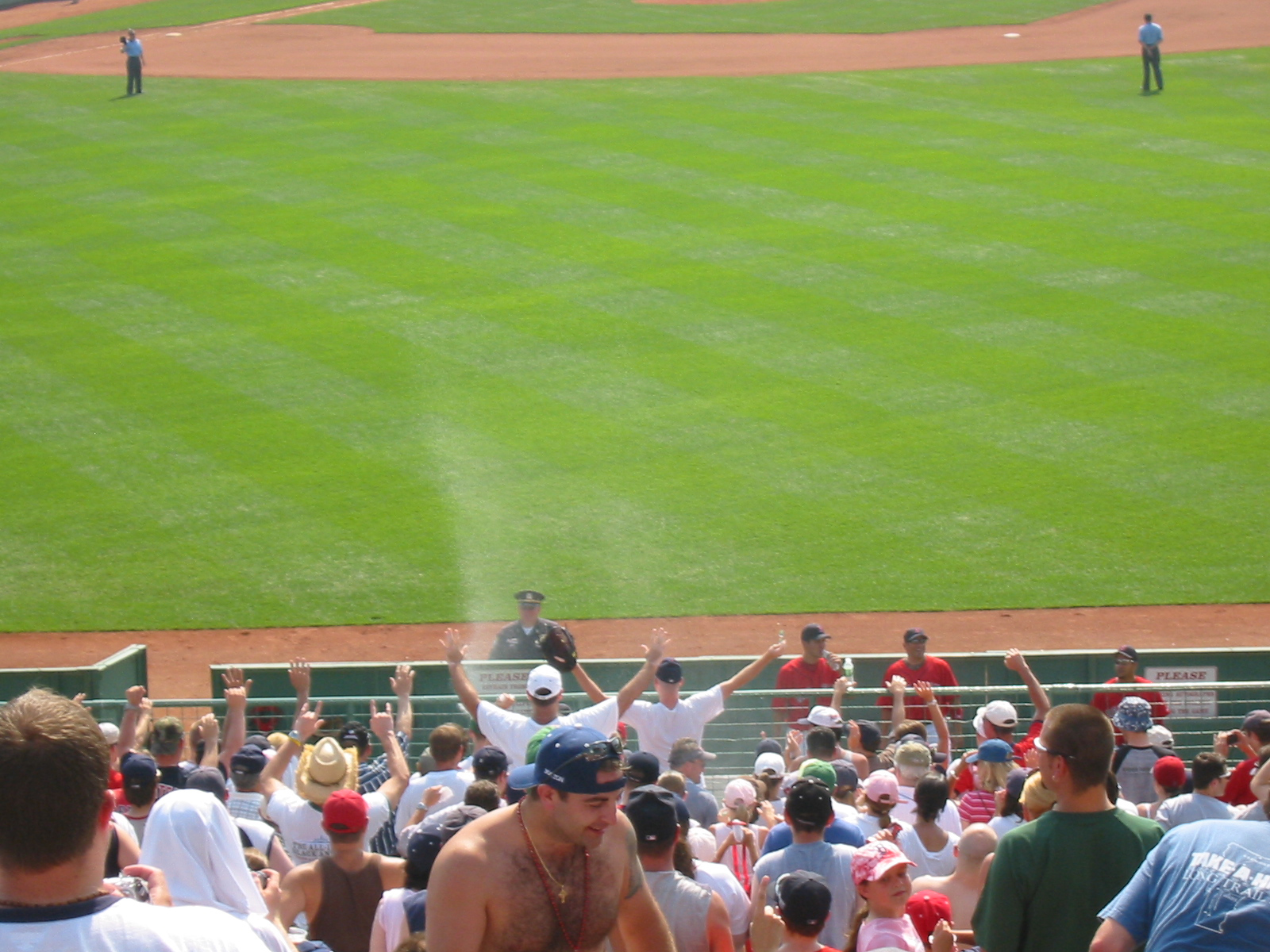 Timlin provides relief.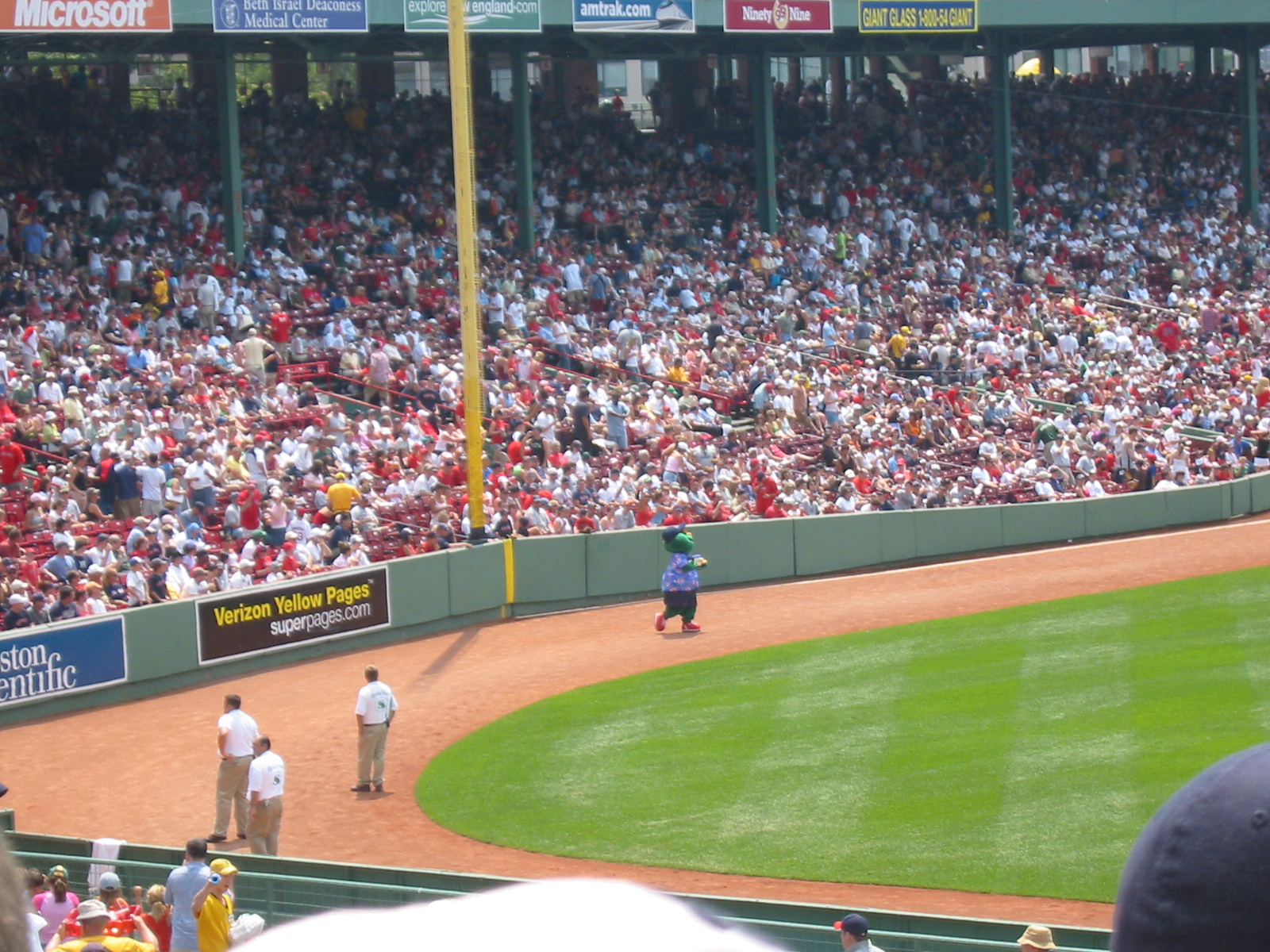 Wally taught the crowd that "aloha" means "goodbye," amongst other things.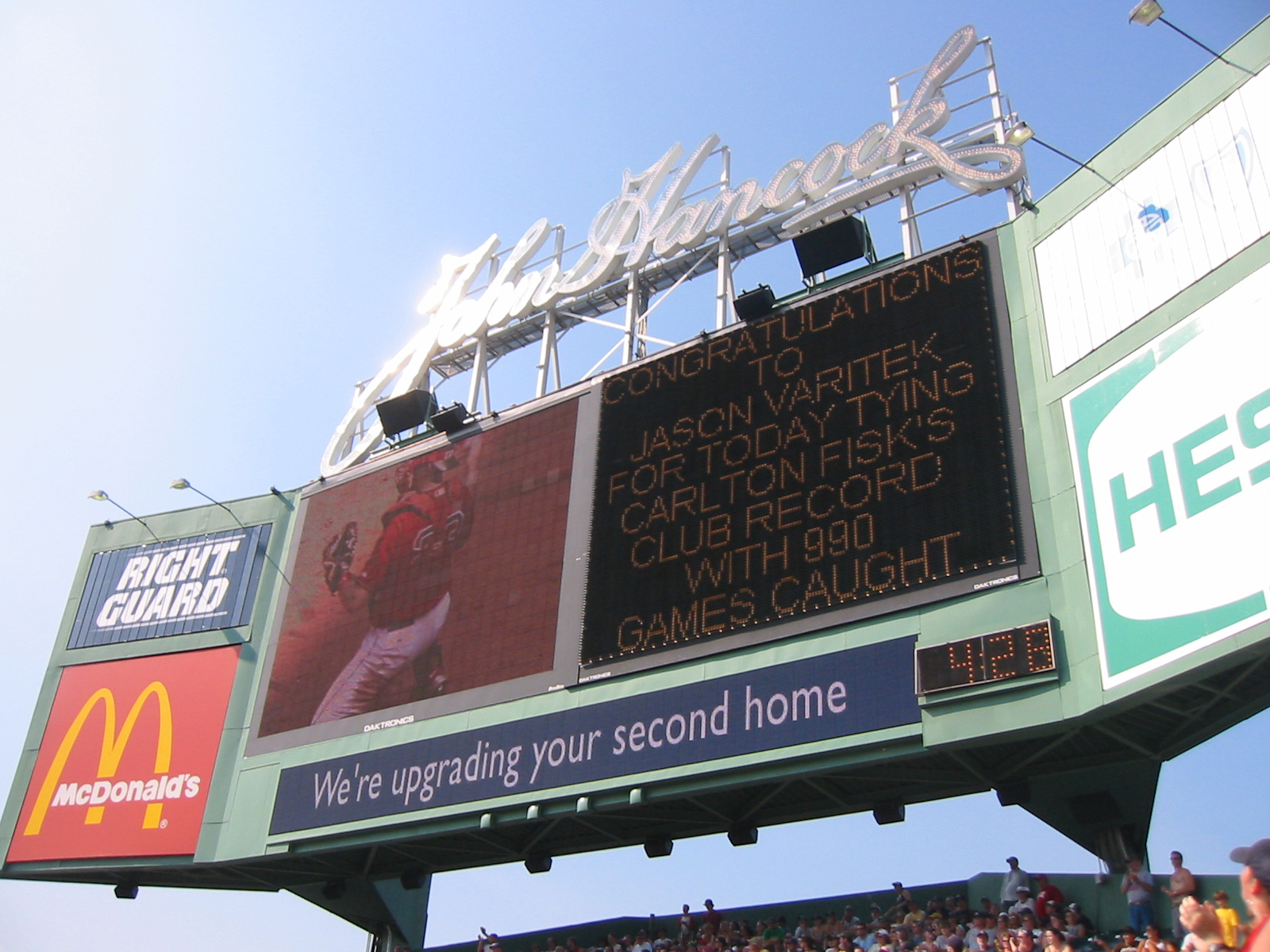 The Captain matches Pudge.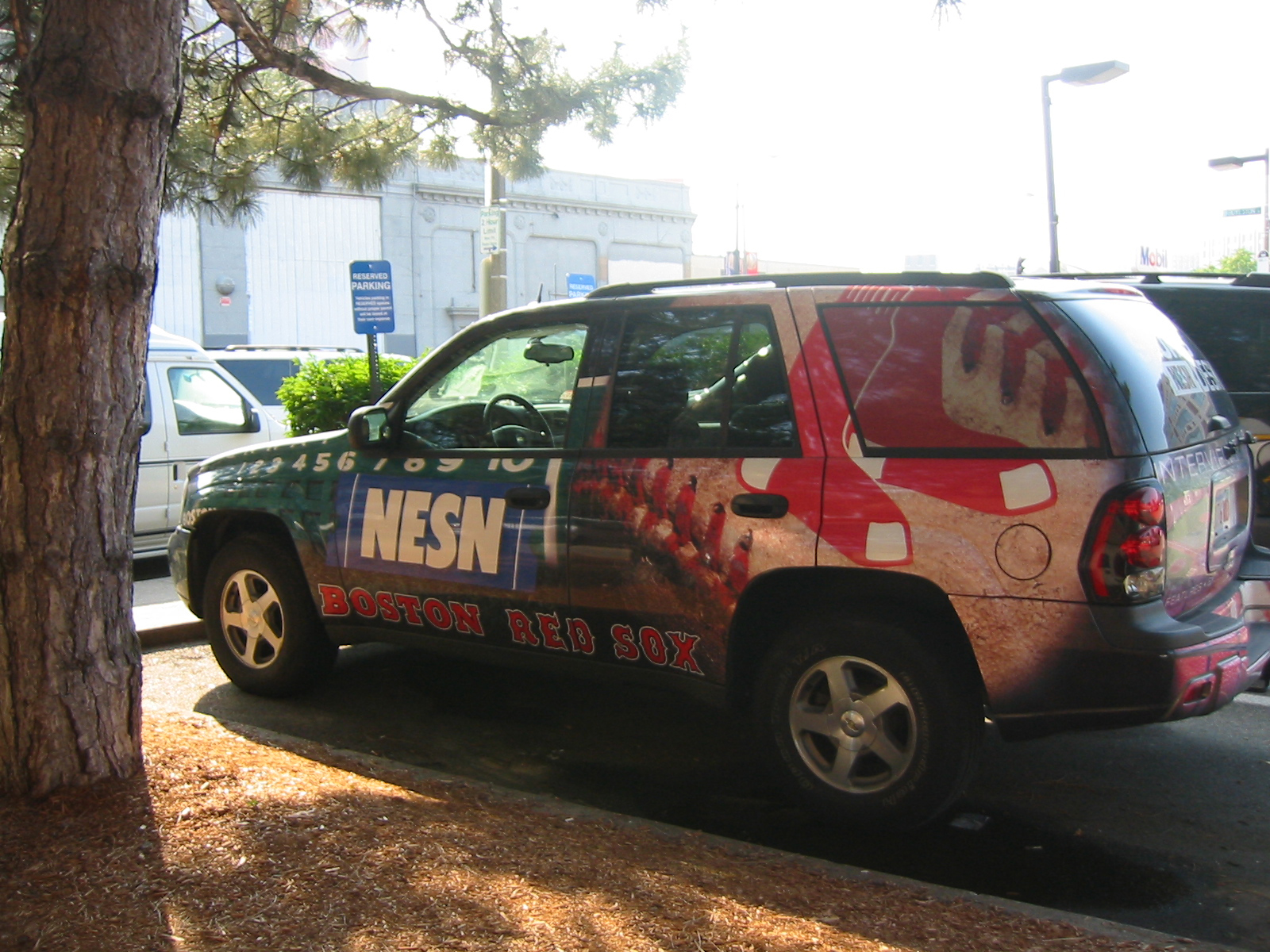 No celebrity sightings near the NESN SUV that was parked at McDonald's. I didn't see the NESN helicopter, either.