Here at last are some pictures from Thursday, April 13th.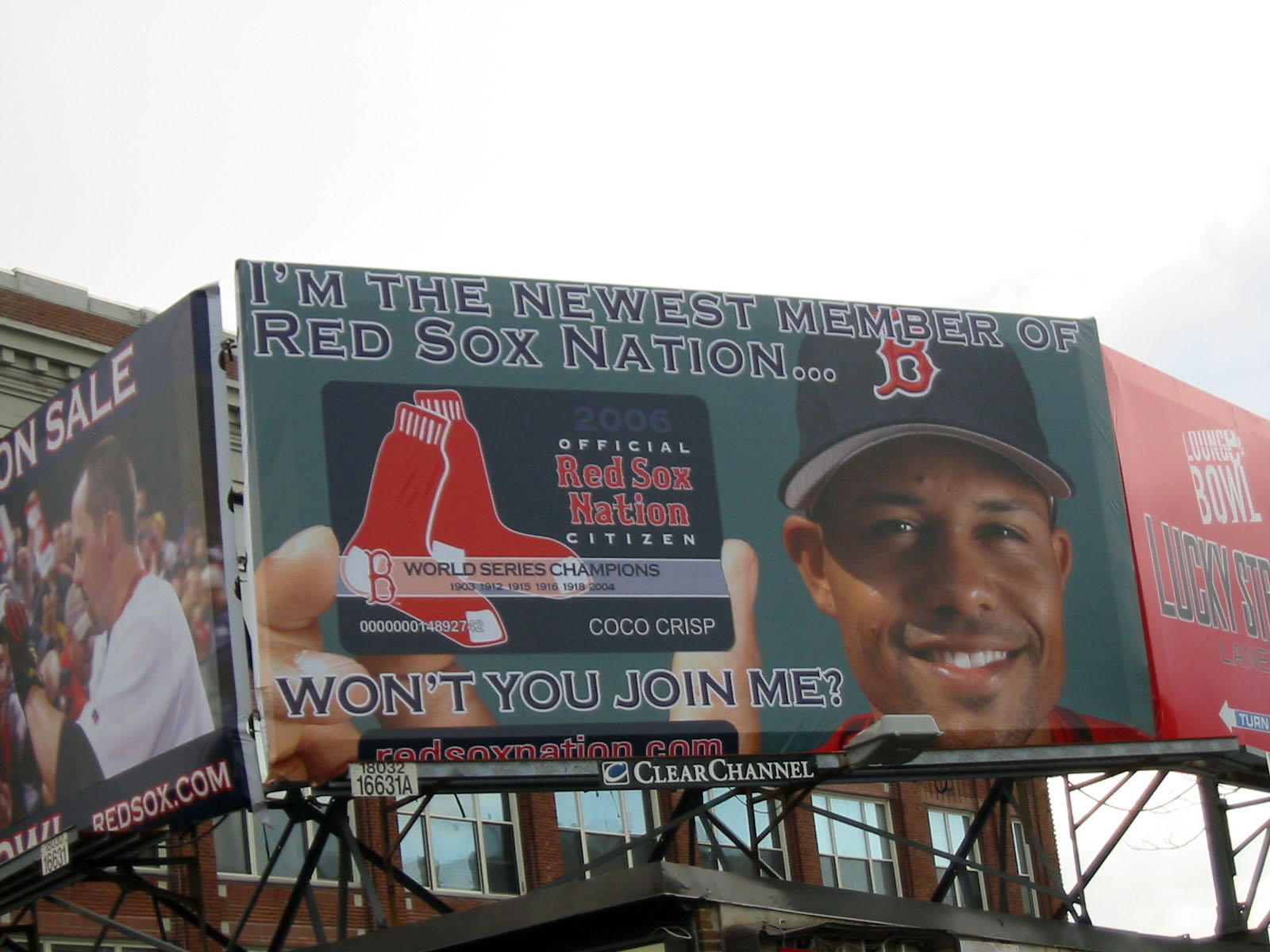 Get well soon, Coco.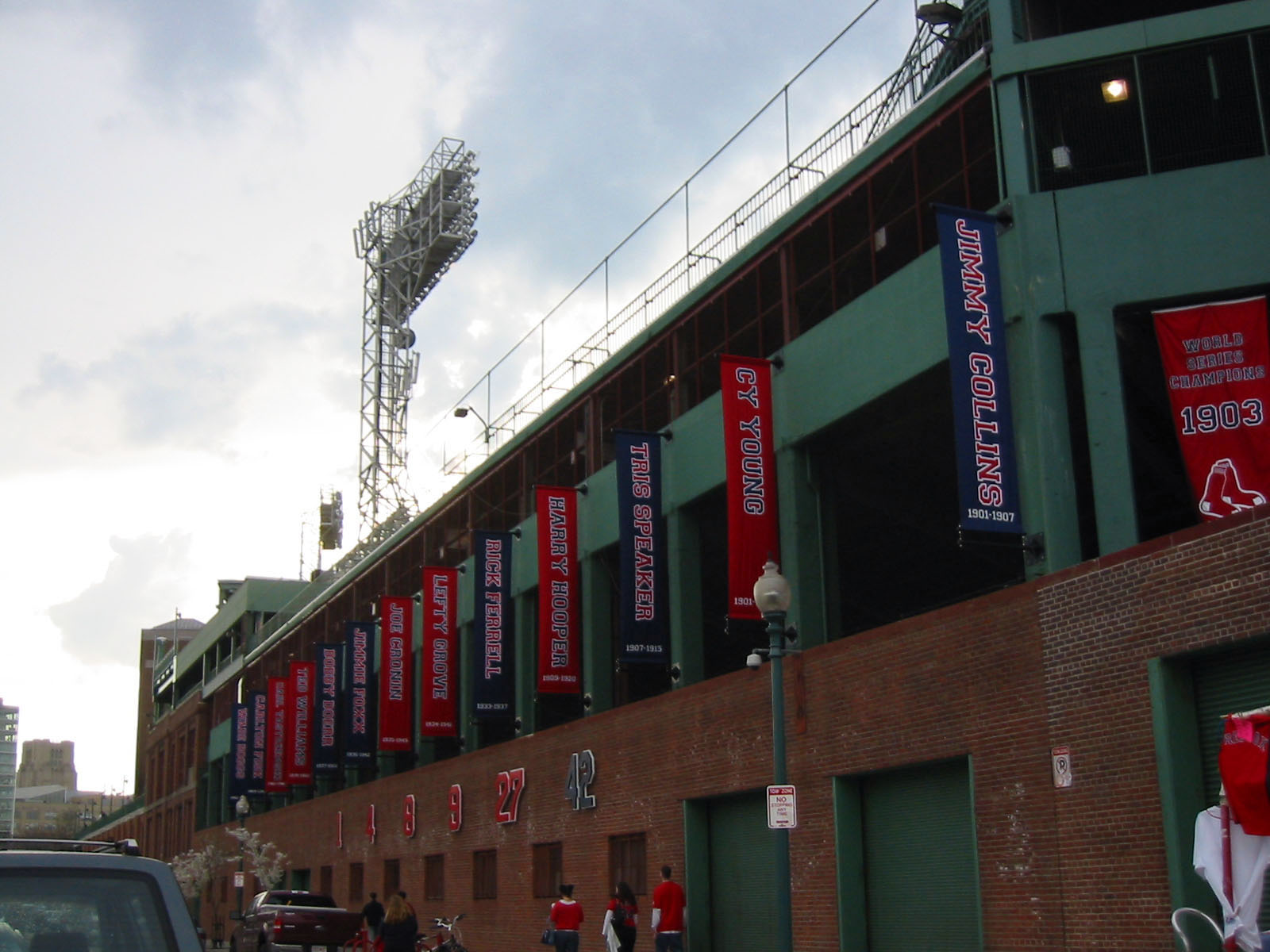 It's difficult to discern the criteria, if any, there are to have a banner on Van Ness. Tris Speaker is included even though he wears a Cleveland Indians cap on his plaque. Similarly, Cy Young wears a Cleveland Naps cap. Harry Hooper does not have an insignia and Jimmy Collins does not wear a hat.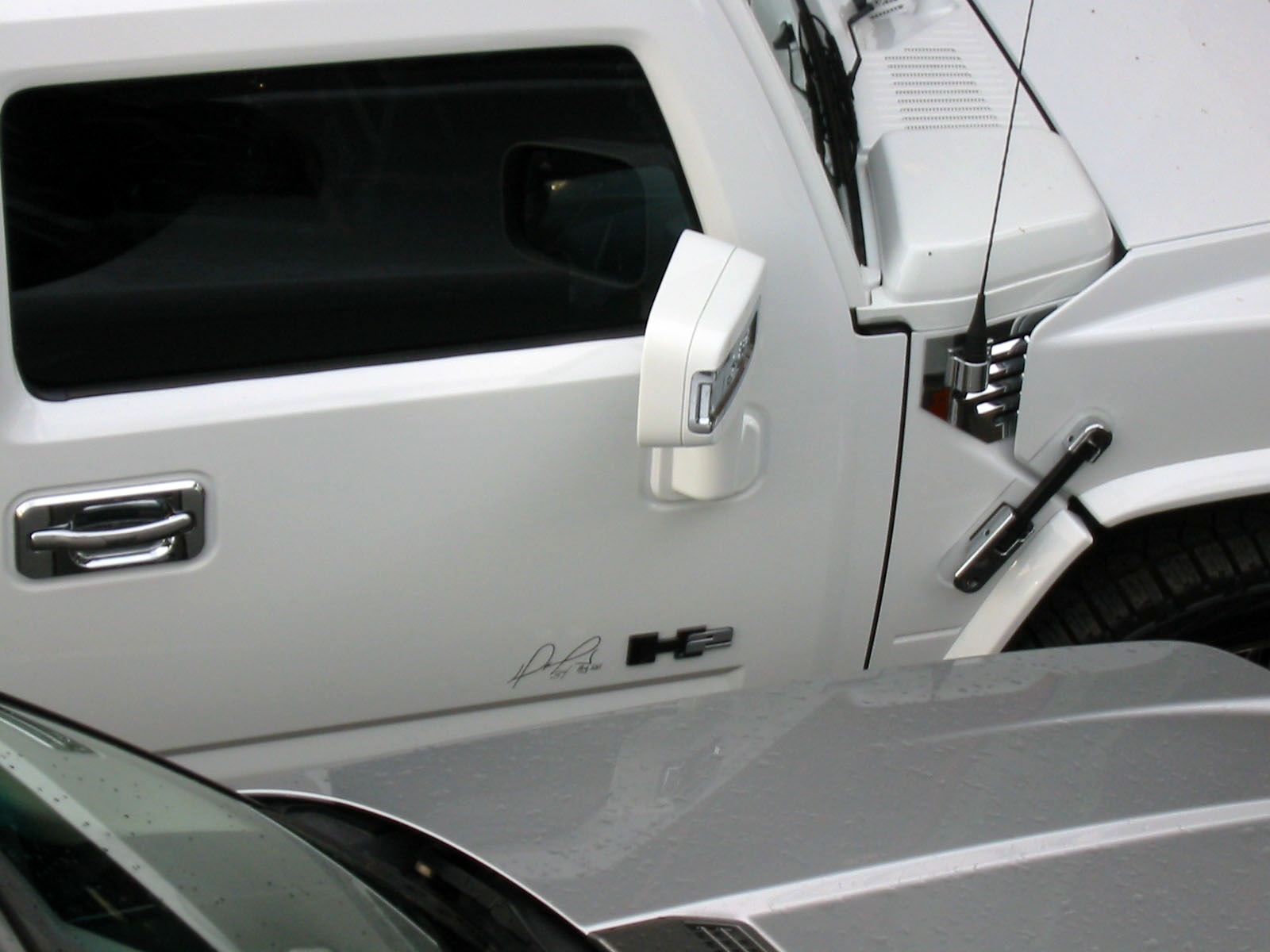 The David Ortiz Signature H2. I'm certain it is well-appointed with the finest mango salsa.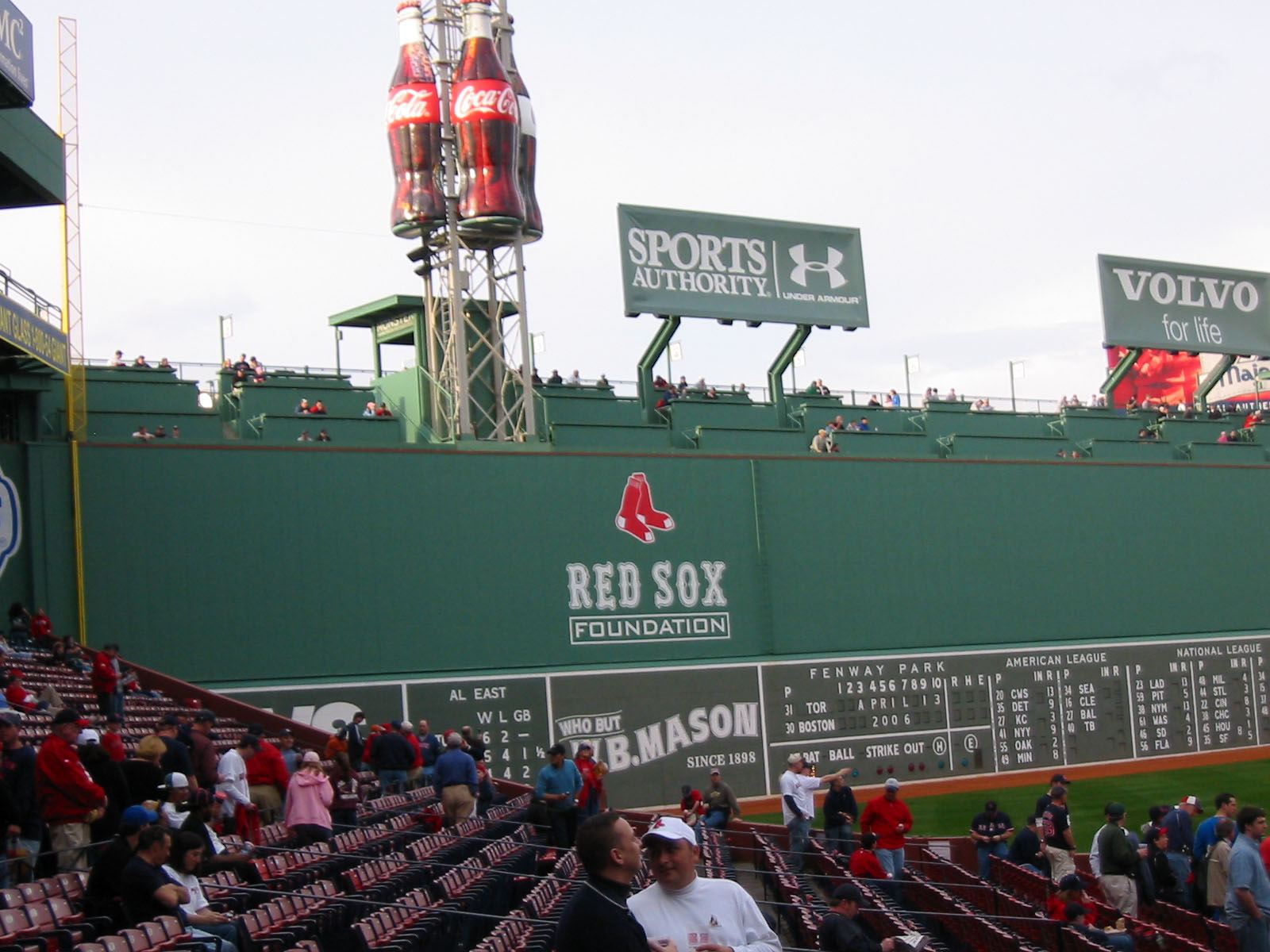 The Monster is newly emblazoned with the logo of the Red Sox's charitable foundation. The labels on the Coke bottles have also been switched out; instead of vanilla, there are two classic Cokes and a Coca-Cola Zero.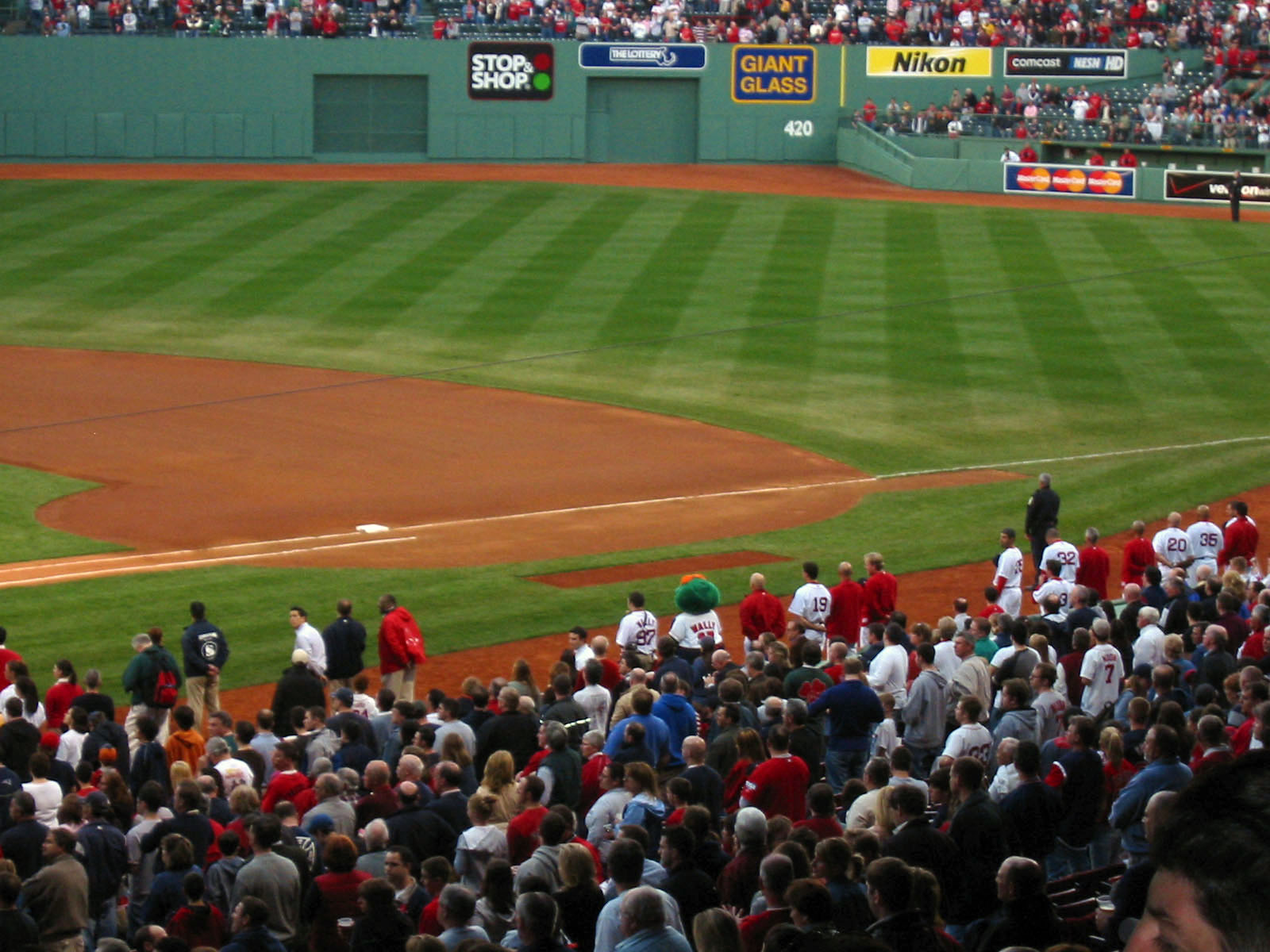 Even the mascot is on board with the new, more professional demeanor of the team. Wally now removes his hat during the anthem.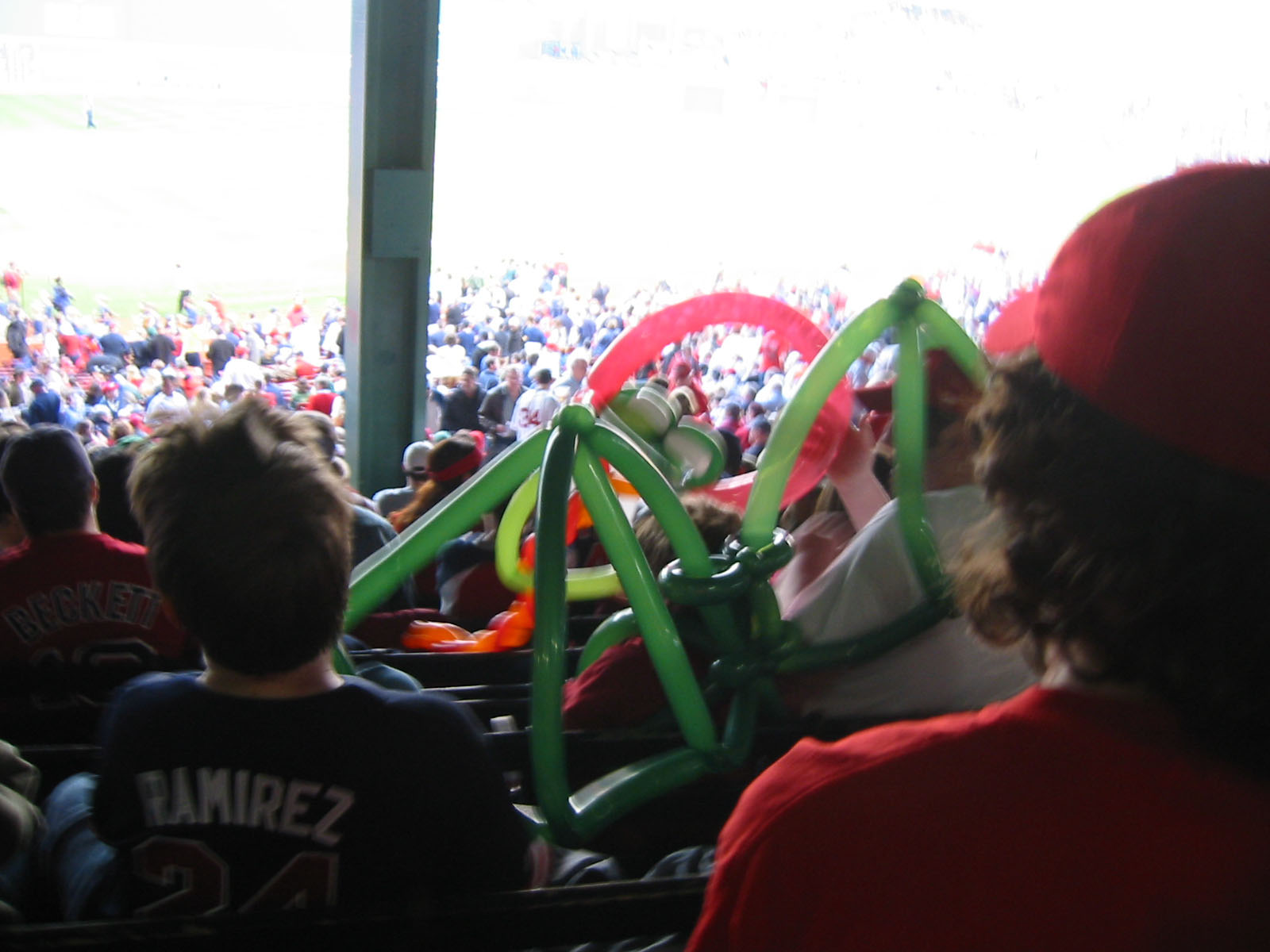 Balloon mythical creatures: good on Yawkey Way, bad in the grandstand. The father eventually convinced his son to give up the dragon.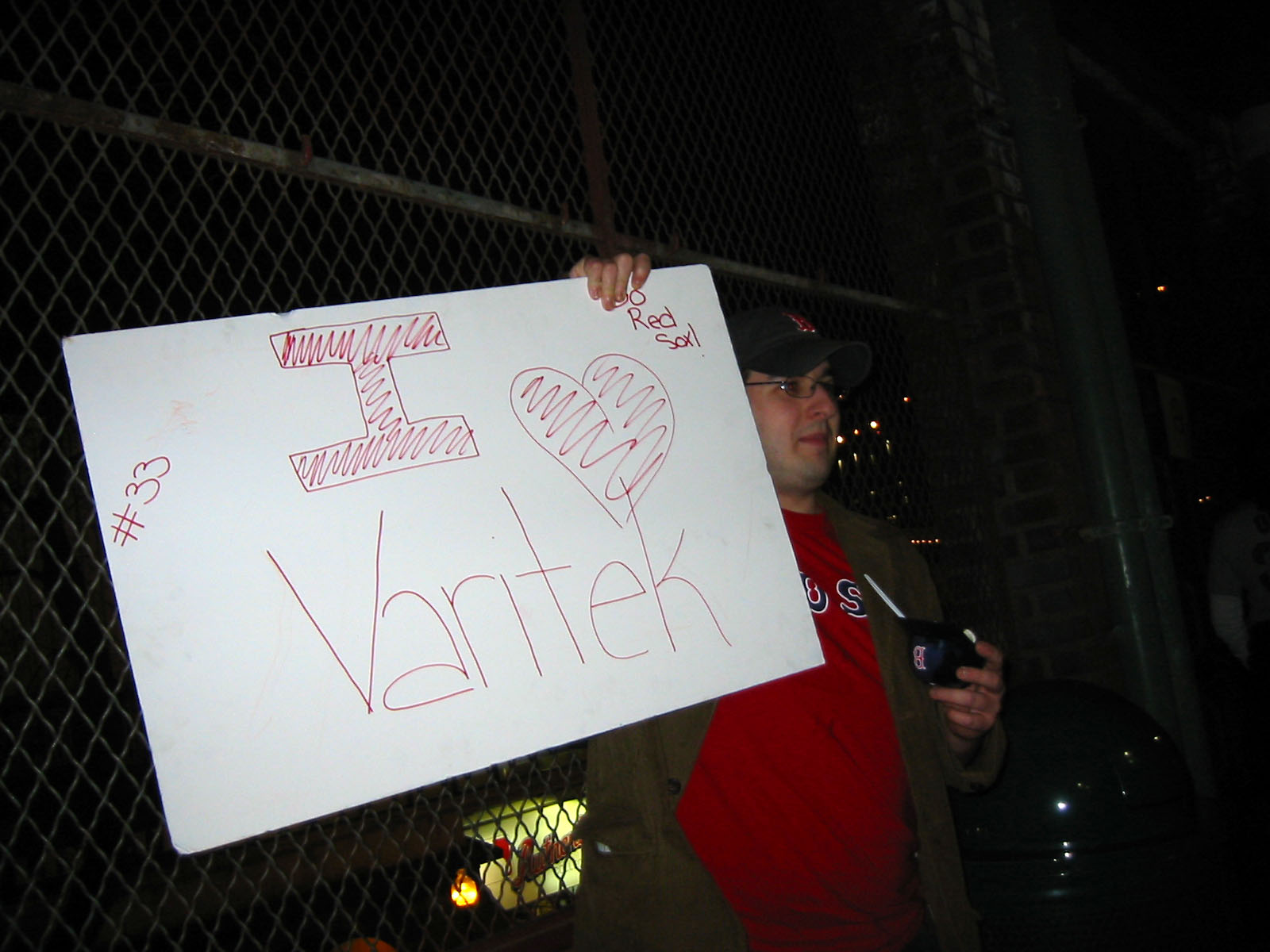 Mojo Matt of NU50 is a total casual fan.